Find Your Fragrance
This latest olfactory collection from Bvlgari reinvents the way you create a personalized fragrance
Here is the truth: There is power in perfume. With the right fragrance, the irresistible scent does not only elevate ones olfactory senses, it can change your outlook and inspire a kind of world-conquering confidence that will make you feel invisible. Because of that, every woman deserves to have its own scent.
All roads leads to Rome as Bvlgari creates an Italian sensorial experience with the new Bvlgari Allegra. Featuring five eau de parfums and five magnifying essences, the fragrance collection offers a myriad of combinations, creating a uniquely personal scent. From the composition to the bottles inspired by colored gems, Allegra is both joyful and precious.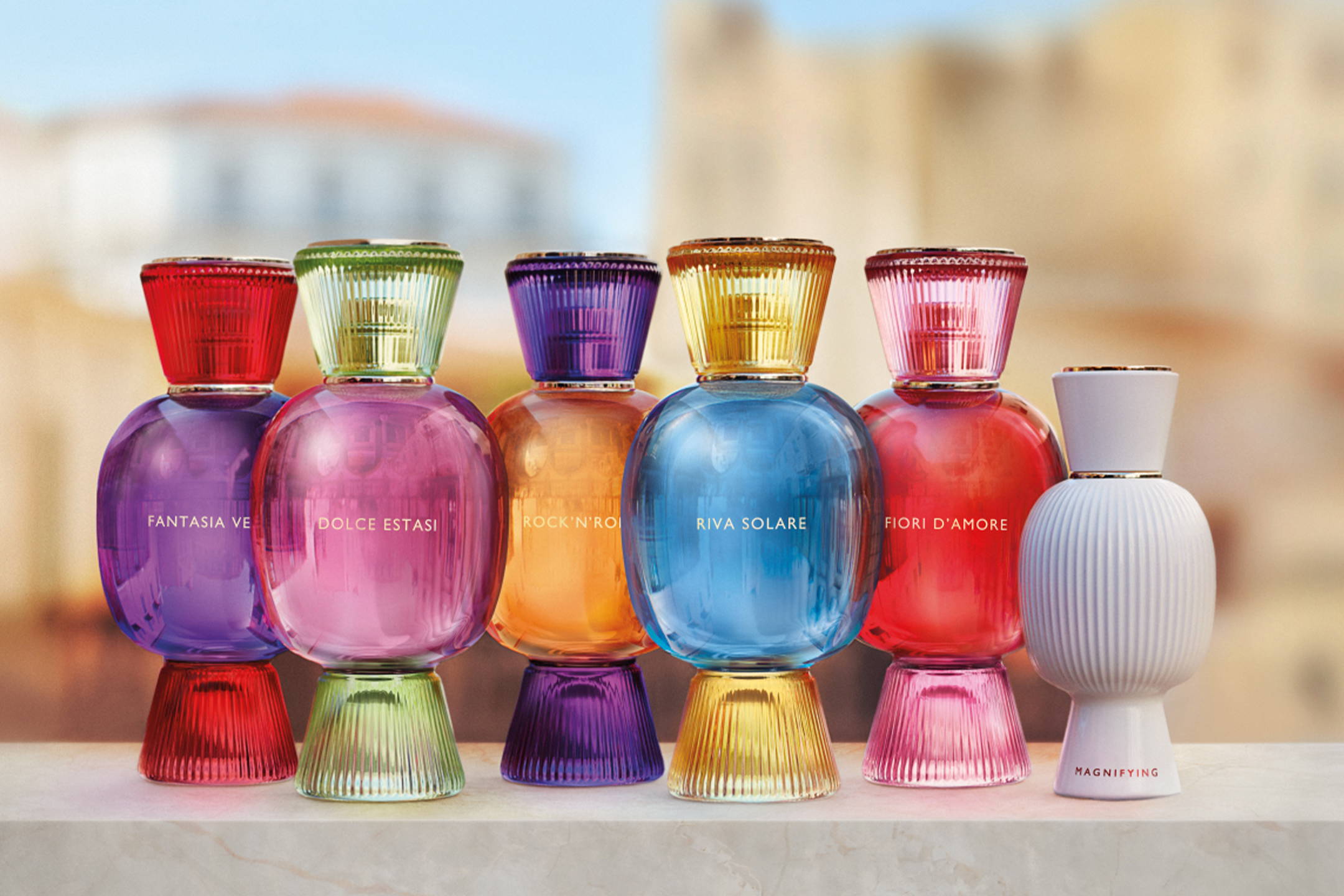 A Colorful Line-Up with Endless Possibilities
Inspired by the Italian emotions and the magnificent allure of Bvlgari, the Roman house shows that there is indeed power in perfume by giving us the freedom to explore the endless possibilities of scents—crafting one that is utterly unique to you.
Allegra's inspiration was based on Italian emotions that are recognizable, you don't even have to be Italian to understand. Bvlgari wanted to bring a sense of joy, positivism, and optimism, emotions that a lot of people need especially now. Expressing these vivid and intense Italian emotions, Allegra features these five fragrances: Dolce Estasi, Fantasia Veneta, Fiori d'Amore, Riva Solare, and Rock 'n' Rome.
Each bottle of fragrance, placed in multi-colored bottled that are like beautiful ornaments, is inspired by the dolce vita of Rome, the sun-drenched vistas of the Mediterranean, and the country's more-is-more zest for life. Dolce Estasi is a floral gourmand with powdery heliotrope at its heart, Fantasia Veneta is an opulent chypre based around an extraction of patchouli specific to Bvlgari, Fiori D'Amore is a passionate union of raspberry with Turkish and Bulgarian roses, Riva Solare is a bright, glorious citrus that captures the glow of the Italian Riviera with Calabrian bergamot, neroli, and mandarin, and finally, Rock' n' Rome is a cocktail of fruity Osmanthus flower and apricot sweetened by benzoin.
This scent collection that allows you to personalize your eau by emphasizing particular notes, spotlighting the different emotions and sensations that those ingredients can bring to the experience of scent. So how does one personalize her fragrance?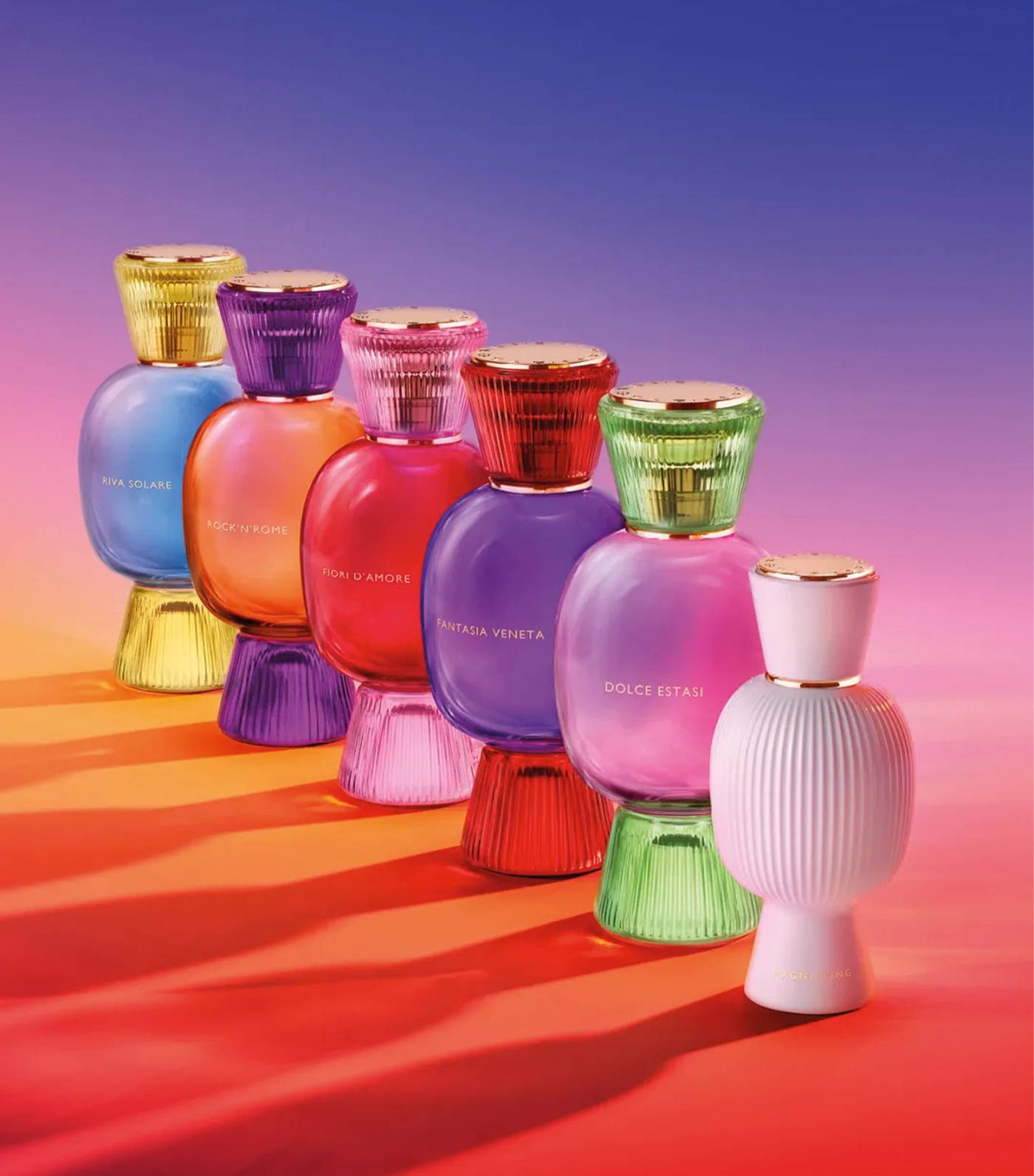 Select Your Olfactive Emotion
To personalize your scent, first choose one of the five eau de parfum in the core collection. Infused with the radiant vitality of Italy, the five scents are a tribute to Romans' boundless energy.
#MagnifyforMore
Adding Magnifying Essences, the fragrances get new vibes and development possibilities, and it is up to you what will you choose: Magnifying Bergamot, Magnifying Musk, Magnifying Patchouli, Magnifying Rose, or Magnifying Vanilla. Ultimately, anything goes.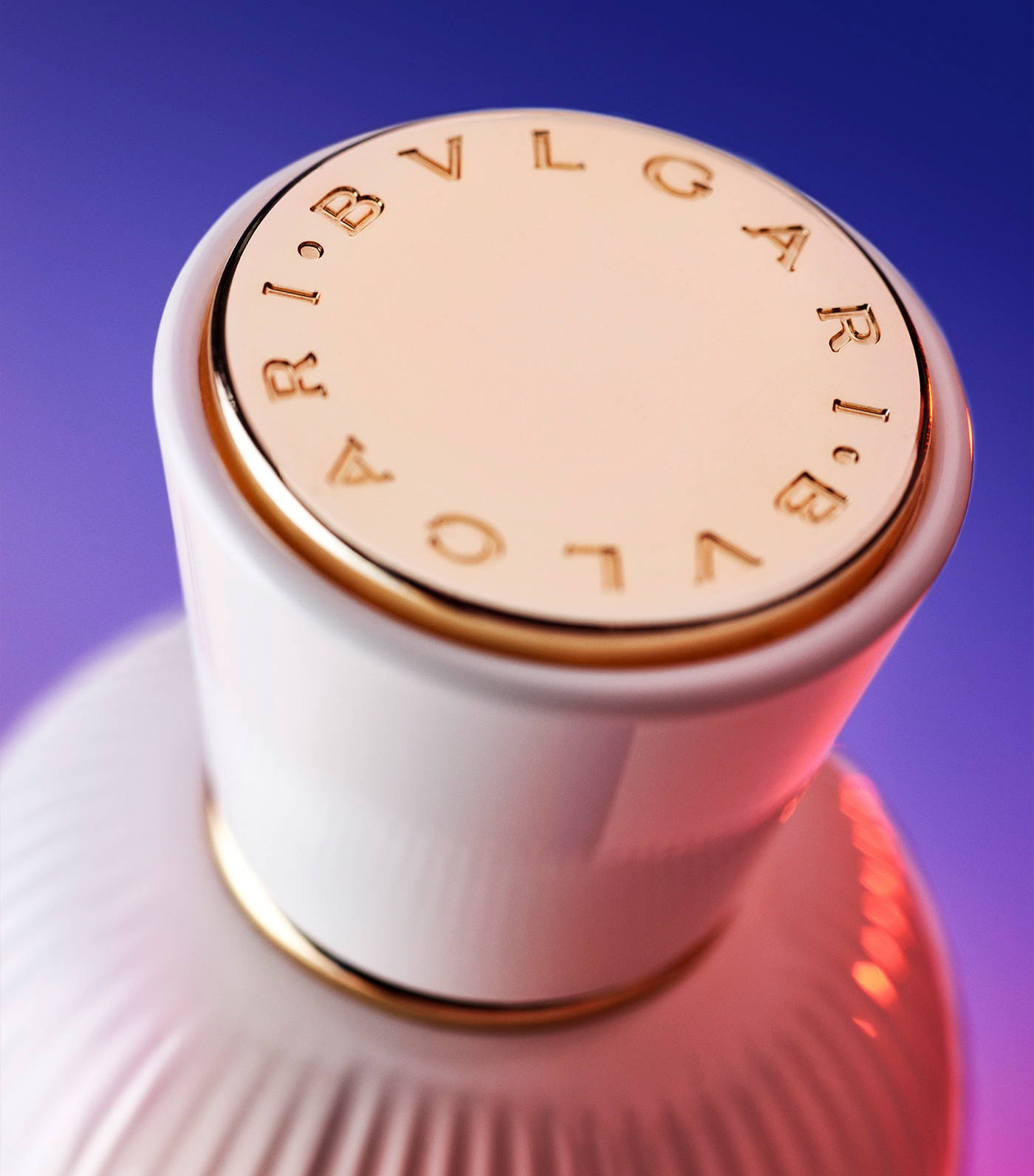 For this joyful and colorful collection, Bvlgari chose artist and model Solange Smith to embody the different facets of the new fragrance collection. From a dip in the Mediterranean in Capri to a café terrace in Rome, Solange embraces the eau de parfums and essences in a whirlwind of joy, love, and exuberance, a perfect ode to Italian dolce vita.
Perfume is a part of one's personality. It goes back to childhood. It is dreaming about the past and imagining the future. It is very important.
Bvlgari Allegra takes you on an olfactory version of a choose your own adventure storybook, where the different options that you pick or decline shape your final destination—your own personal scent.
---