Entertaining 101
A range of Pottery Barn items for celebrating with guests—from a variety of dining ware, barware, and tableware to choose from!
Prepare to throw the greatest parties of your life when you have all the serveware pieces you need. Serveware collections make it as easy as can be to host a dinner party, weekend brunch or other celebration with all the right pieces.
Serveware Collections for Entertaining
Your tabletop looks gorgeous and your other serving surfaces stay harmonious when your boards, bowls, platter, chip trays and more all coordinate or complement each other. Match them exactly if you like or take a chance on an eclectic aesthetic by shopping from the wide variety of serveware collections available to you right now.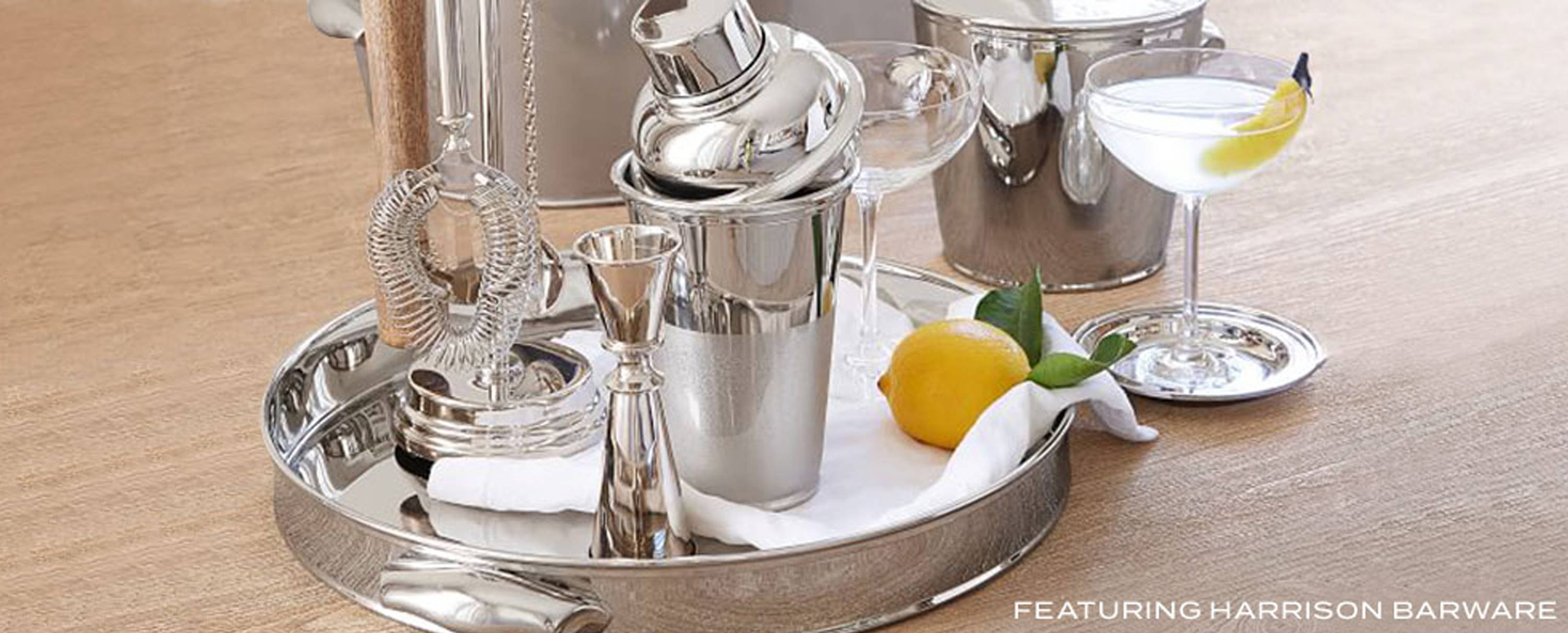 Which Serveware Pieces Do You Need?
Consider what kinds of soirees you like to host in order to choose the serveware pieces that are best for you and your guests. While hospitality may be at the forefront of your choices, owning select pieces from upscale serveware collections makes it a breeze to get attractive tableaus and spreads ready for you, too.
Be sure you have several boards or trays on hand. You need a few for cutting and preparing finger foods in the form of cheese boards or tiered stands for more ornate appetizers or tapas. These can also be used to set up presentations of cheese, fruit, crudites, pastry and other delights. Check out the Harrison Entertaining Collection.
Nothing beats a good set of wine and whiskey glasses. The Happy Hour Glass Collection has a range of entertaining glasses to choose from!
To Mix or Match
There's no need to decide right away if you want to mix-or-match your serveware. Decide a few days before your party is upon you. Until then, shop across serveware collections and see what pieces strike your fancy.
Marble serveware, made from high-end materials, easily adds style to a selection of pieces. Check out our Marble Wine Cooler!
Formal occasions call for antique or polished brass designs, European crystal, copper or other glamorous finishes. Our Bleecker Entertaining Collection will instantly up your game.
For a playful style, look for accent pieces in the form of bright and unique colors or prints that can complement other household items, such as storage or shelving. Colorful dinnerware tends to be flexible and easy-to-match. Check out our Ava Dining Collection and be inspired.
Styling your serveware collections and your tabletop is a personal affair, best suited to the meal, the company coming and your preferences as you create an experience your friends will never forget.
---