Back to Basics
From classic sets to unique, one-of-a-kind pieces, west elm holds an assortment of dinnerware for all occasions. Choose from styles that will surely become your favorite
Your dinnerware sets the style for your table—whether it's for everyday meals or entertaining friends. Classic whites are easy to dress up or down, or choose a colored or textured glaze for a distinctive look. Then, add linens, flatware, and glassware to complete the table.
It's time to stock your kitchen with all the dinnerware you need for delicious everyday meals and special occasions!
Elevate Your Plating with Dinnerware Sets
A scrumptious meal deserves a perfect presentation. When you serve your meals—even if they're just for one—with the right plates or bowls, you enhance your culinary experience and allow each dish the space it needs for full enjoyment. Serve up fine cuts, fresh veggies, soups and more with new dinnerware dish sets.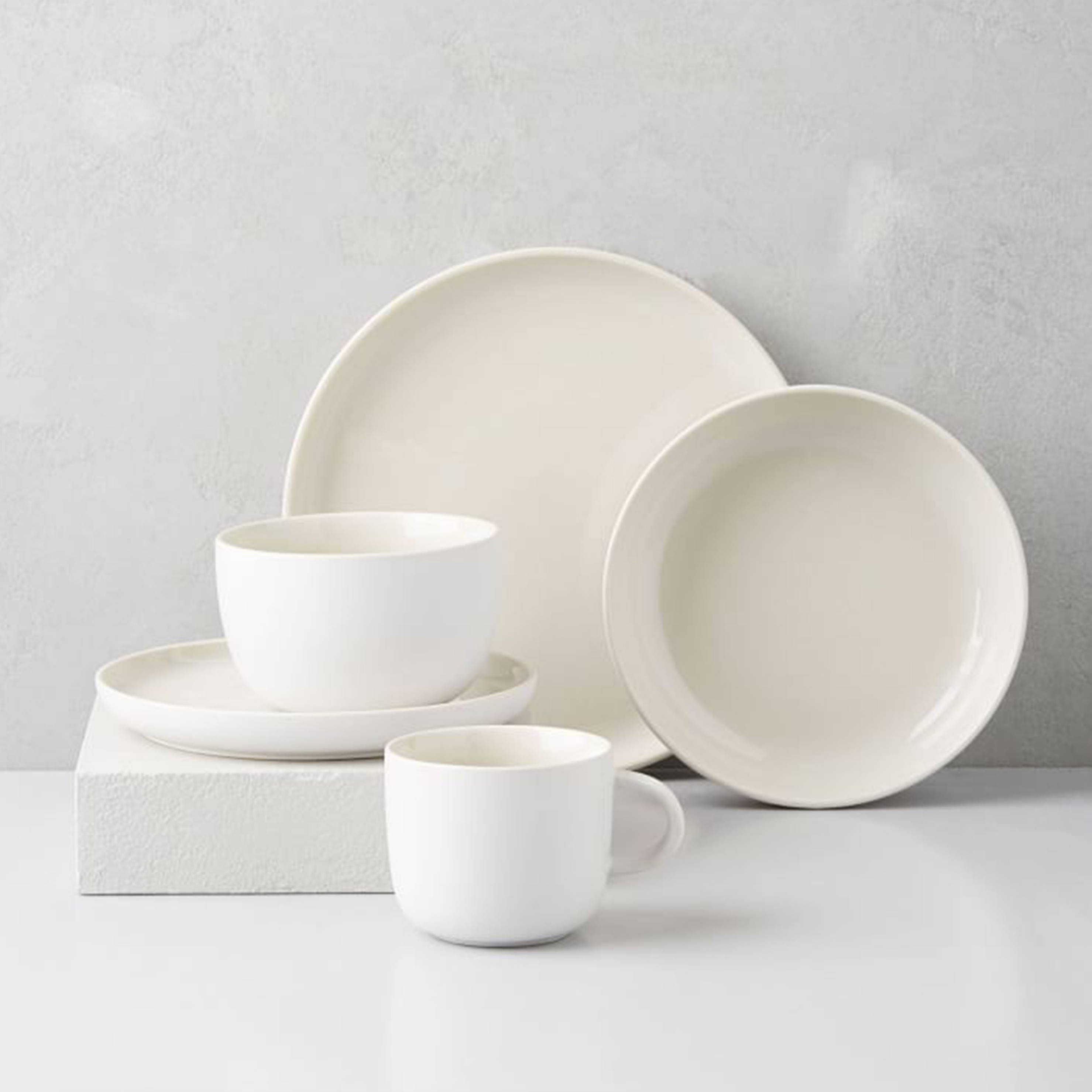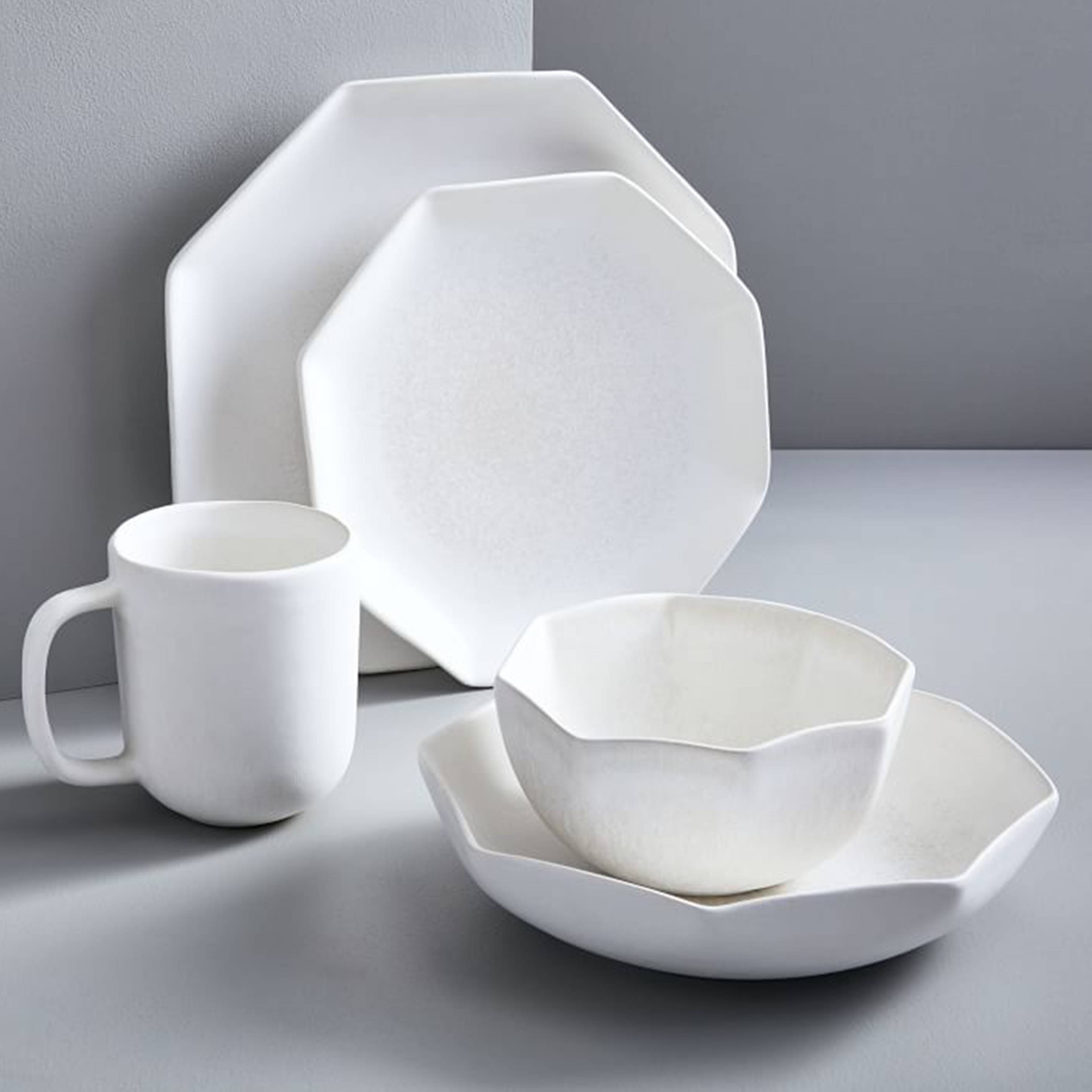 What You Need for a Basic Dinnerware Set
Must-have basic dinnerware sets consist of different pieces, depending on your lifestyle or cuisine preferences.
The standard dining collection includes four separate pieces, such as a dinner plate, a salad plate, a bowl and a mug.
Upgrade your basic dinnerware collection to five pieces by adding a soup or a cereal bowl. The cereal bowl is usually deeper.
Some dinnerware comes bundled in sets that can also include unique pairings, like ramen bowls or serving trays.
If you love a certain style, check to see if it has complementary pieces. For instance, some might also have sets that let you add extra bowls and mugs in an easy bundle or some might even match with complementary designs from a different collection.
Go Everyday or Complement Your Place Settings
Most homes have a few standard place settings or several standard dining collections in the cabinets to provide options and flexibility depending on the need. New settings also update or help transition your kitchen and dining room style.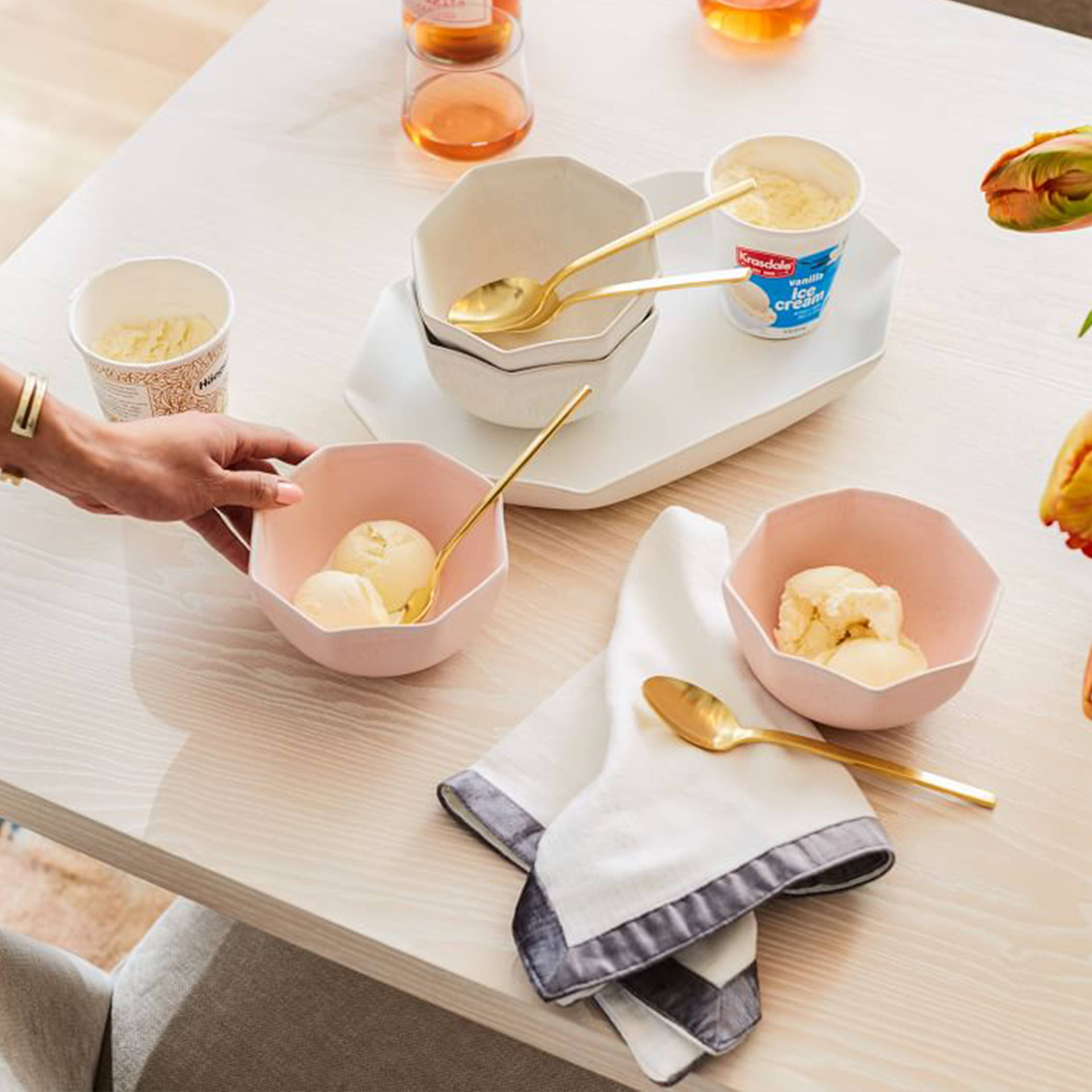 Try a new texture, like stoneware or a luxurious bone china. The Kaloh Dining collection in stone gives the same feel.
Add patterned pieces to a solid-colored service, or accent colors to spice up the table. The Organic Rimmed Dining collection features a unique gold rim on basic dining ware.
Load up on versatile white pieces for entertaining. Some can have unique shapes like those from the Gemstone Dining collection.
---