Let's admit it—when it comes to our skin and the products that we use, it's easy to get caught up in yearning for instant results. But the truth is, if we really want to prioritize our skin's health and if we want to achieve that plump and glowing skin that lasts a long time, we need to look for products that target our skin's natural repair process.
Fortunately for us, with Guerlain and its bee-powered products, we don't have to compromise on quick fixes to achieve long-term healthy skin. After over ten years of scientific research looking into skin damage and repair, the luxury French brand reformulated its coveted Abeille Royale Youth Watery Oil to give us a skincare product that not only puts skin repair at the forefront but also helps to plump up and smooth the skin, giving it more radiance.
Meet the new Abeille Royale Advanced Youth Watery Oil.
Abeille Royale Advanced Youth Watery Oil works to make the skin's natural self-repair mechanisms nine times faster while also increasing hydration by 125% after six hours.
Formulated with naturally-derived source from unspoilt biodiversity environment of bee products – like honey and exclusive Royal Jelly. Guerlain has improvised the current technology from BlackBee Repair technology to new Dynamic BlackBee Repair technology which helps to accelerates the skin's natural self-repair mechanisms by boosting the connections between skin and neuronal cells.
With 95% naturally-derived ingredients, the new Abeille Royale Advanced Youth Watery Oil texture offers the richness of an oil, the lightness of a lotion and the power of a serum. It is enriched with efficient microbeads works immediately to moisturise the skin without weighing it down.
It uses pure Black Bee Honey from Ouessant Island, France to promote neuritic growth, Corsican Honey to target neuro-inflammation, Ikaria Honey to stabilize the neuronal network, and Åland Honey to stimulate the energy supply to the skin cells. Together with exclusive Royal Jelly that simulates recolonization by encouraging the propagation of young, more active and reactive cells. The combined action of these 4 Honeys and exclusive Royal Jelly offers three times the connection capacity between epidermal nerve cells and skin cells for enhanced repair efficiency; 47% increase within 24 hours of treatment with Dynamic BlackBee Repair technology.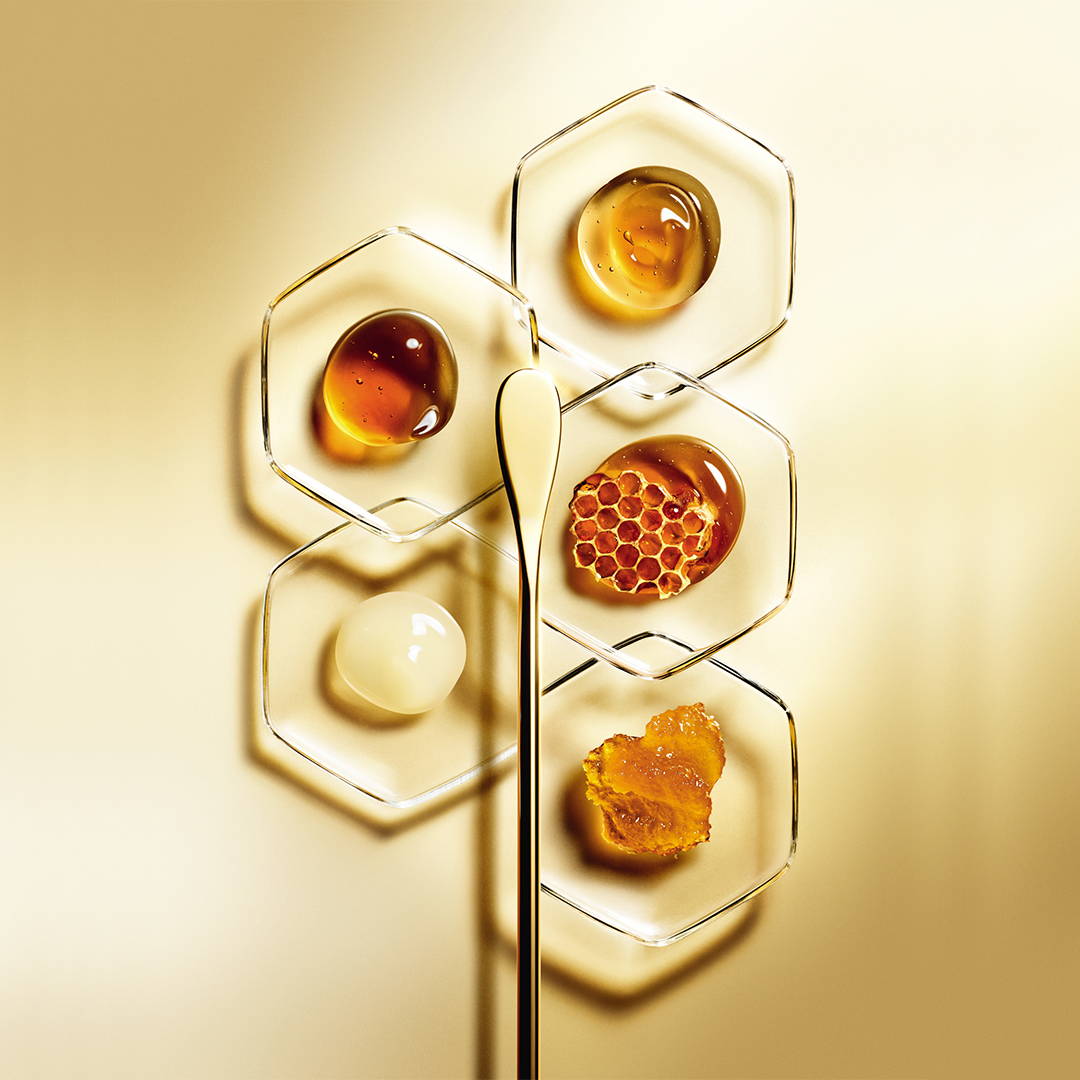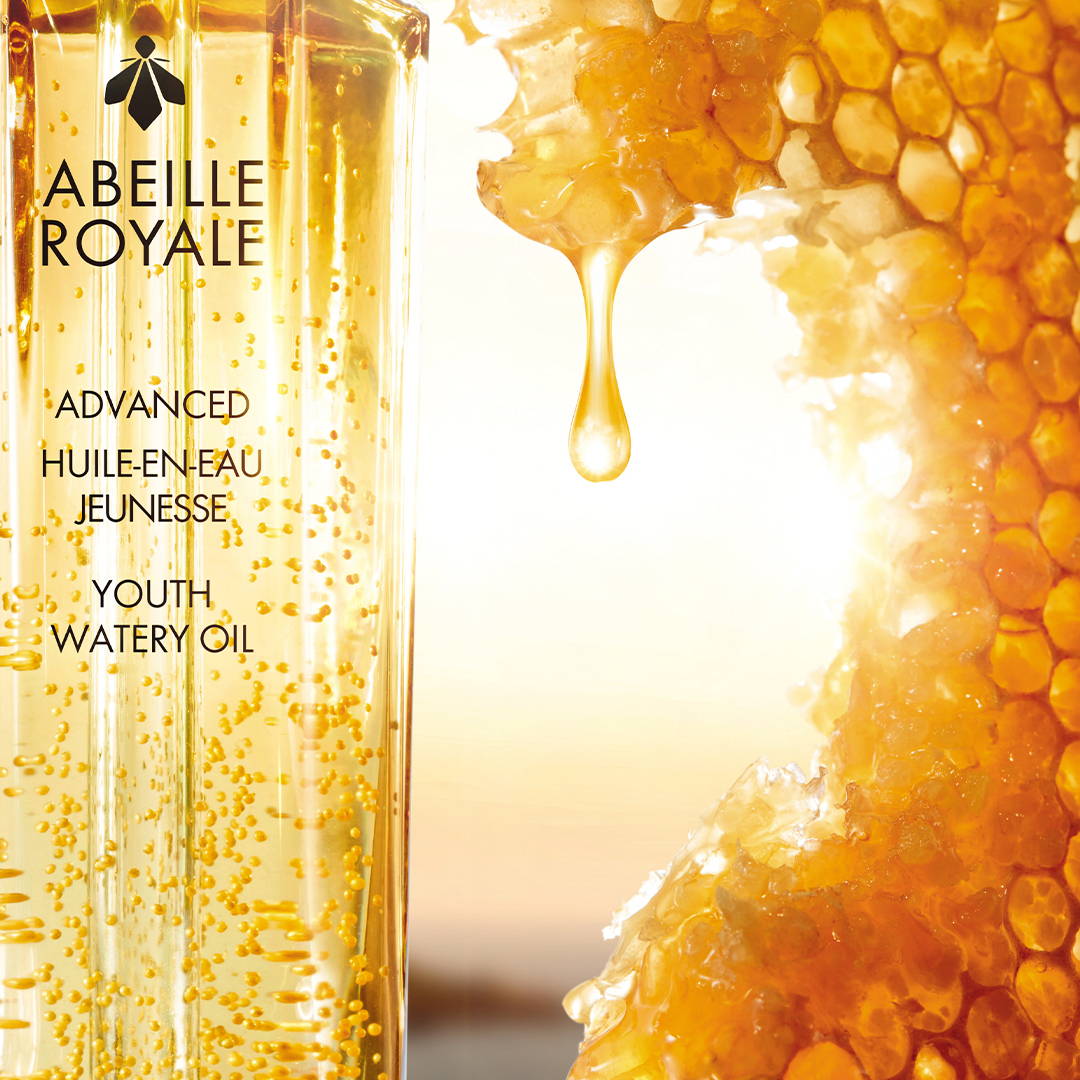 Whether you wish to massage it all over or use it as a glow-boosting base for makeup, you can reap the benefits of Abeille Royale Advanced Youth Watery Oil. To get the most out of the product, it is recommended to follow this simple routine in the morning and evening:
STEP 1. After using Abeille Royale Fortifying Lotion, gently shake the Abeille Royale Advanced Youth Watery Oil bottle up and down to ensure that it is mixed well.
STEP 2. Take 2 or 3 drops. Warm the product between your palms. Apply it morning and evening before Abeille Royale Double R Renew & Repair Serum.
STEP 3. Using the palms of your hands, smooth it into the skin, starting in the middle of the face and moving outwards.
STEP 4. Close your fists and place them on your cheeks. Energetically sweep them off your face, in upwards and outwards motions.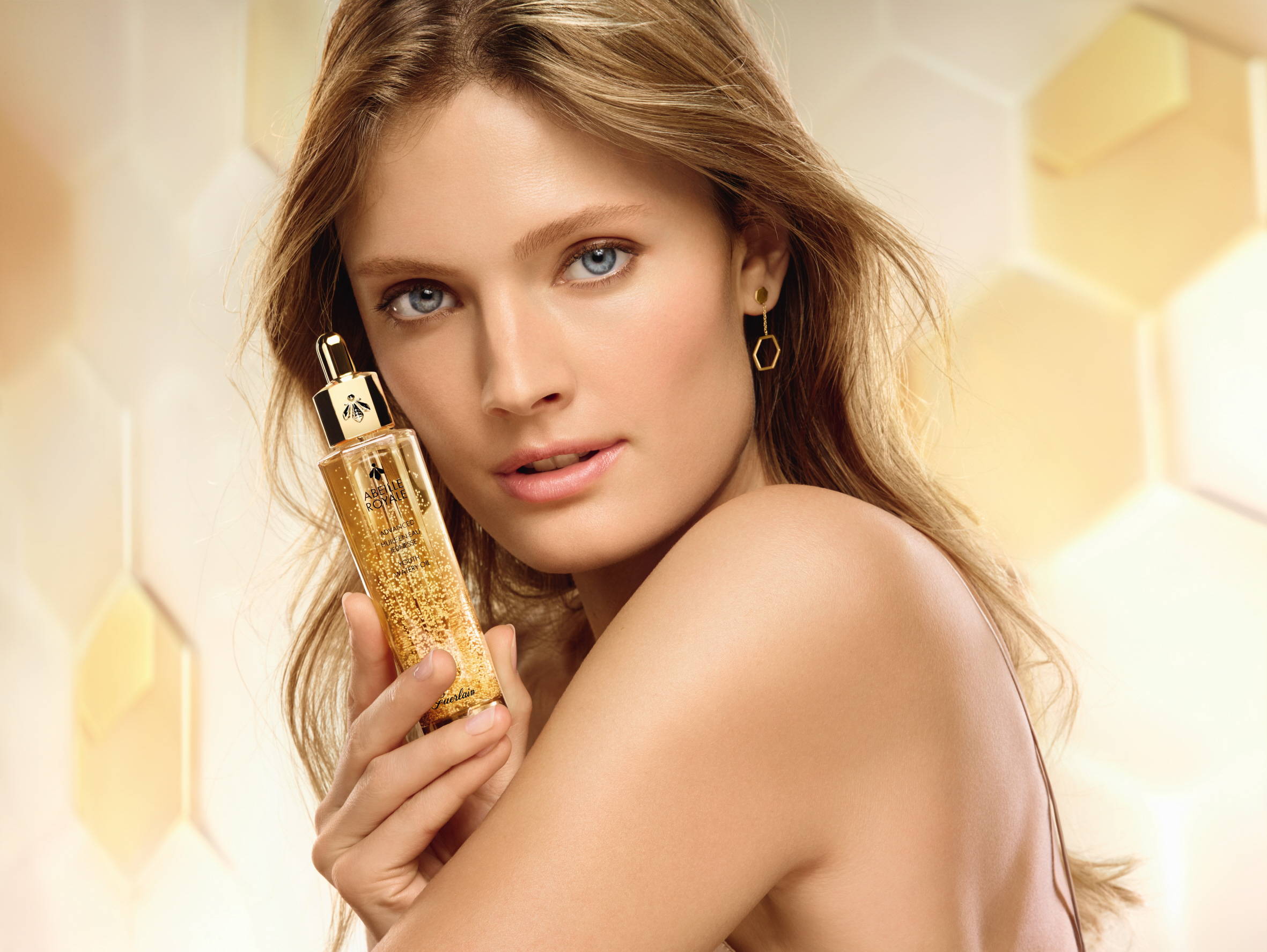 Your skin will be glowing even more knowing that the Abeille Royale Advanced Youth Watery Oil isn't harming the planet. Understanding the power of the precious bee for both the environment and our skin health, Guerlain has been committed to an eco-design and eco-formulation approach for many years to ensure sustainable innovation. Guerlain has dedicated several meaningful partnerships and initiatives to bees within the "Guerlain for Bees Conservative Programme".
---