Beauty, Clarity, and Bliss
Experience a multifaceted solution that will give your skin the clarity it needs with this iconic beauty brand
Skin care can be quite a sensitive issue: everyone has their own routines, their favorite brands, their go-to hacks, and some may be the least enthusiastic when it comes to skin care. Some people have been using a random mix of brands and products, maybe for the past few years. Some may have not put any thought into changing that routine because their skin has not become any better or worse for it. But one thing everyone can agree on: it's a dream to have a radiant, flawless complexion. One brand that can definitely deliver on giving us our dream skin is Kanebo.
The Japanese beauty brand began with facial soap some 80 years ago and created a cosmetic line in 1936, and with a long and colorful history, Kanebo has been a staple on many women's dressers and vanity tables. So for those looking to give their beauty arsenal an upgrade, these are the high-quality products anyone will fall in love with:
Illuminating Serum
Designed to protect the skin from environmental aggressions and preserve its radiant beauty, Kanebo Illuminating Serum promises to unleash your skin's brightening power for the luminescent sphere.
Formulated to take a three-pronged approach in brightening, this serum controls melanin proliferation, protects skin against further pigmentation, and improves cellular renewal to diminish the appearance of existing spots. Plus, it has a lightweight and luxurious texture that glides over skin to leave it silky smooth. The airy and relaxing floral fragrance can awaken one's senses in the morning and calms the mind at night when this product is applied.
Global Skin Protector
Kanebo Global Skin Protector is a multi-functional product that is not only protects your skin from UV rays, but it also shields your skin from pollutant particles that causes dark spots. The Skin Protector has SPF 50+ and it comes in a comfortable gel cream texture. It glides on smoothly and will also keep your skin hydrated all day.
This multi-protector is formulated with niacinamide, which enhances the skin barrier function to prevent dryness and roughness caused by UV rays. A light spread of the moisture-rich gel over the visage softens the skin with abundant moisture. It is likewise very water-resistant features promise strong resistance to both water and perspiration.
The Exceptional
The premise (and promise) of Kanebo's The Exceptional line is simple: With regular use, you can achieve clarity in your skin with its signature ingredients. It features three main products: The Lotion, The Emulsion, and The Cream.
How does one achieve skin clarity, though? According to the Japanese beauty brand, there are six key factors to consider—firmness, radiance, moisture, smoothness, texture, and brightness. The Exceptional products utilize light-reflection technology to reflect more light and to eliminate shadows created by wrinkles, sagging, and pores. The cocktail of ingredients called the Clear Botanical Complex—plus signature ingredients, like carnitine, methylserine, and moon peach leaf extract—enhances the skin's barrier function, restores the outermost layer, improves water metabolism, and suppresses collagen glycation.
This line of products makes you use a three-step process, which the brand calls the Blissful Method.
The Lotion is the first step to prep your skin for the method. It is quickly absorbed leaving skin with a moist, satiny finish. Apply with a cotton pad or with the palm of your hands with sideways and upwards stroke. After this, cover your face with your hands for five seconds.
For best results, do the second step with The Emulsion. This blends into the skin, making it plump and supple, and allows better absorption for The Cream. Spread the product on your hands, close your eyes and slowly breathe in the fragrance, apply on your face, then cover your face with your hands for five seconds.
Finally, The Cream. Considered to be the "star product" of the line. It has a rich, creamy texture that is surprisingly light and easily melts into the skin. To apply, do the same process as The Emulsion, however, embrace your entire face for 30 seconds.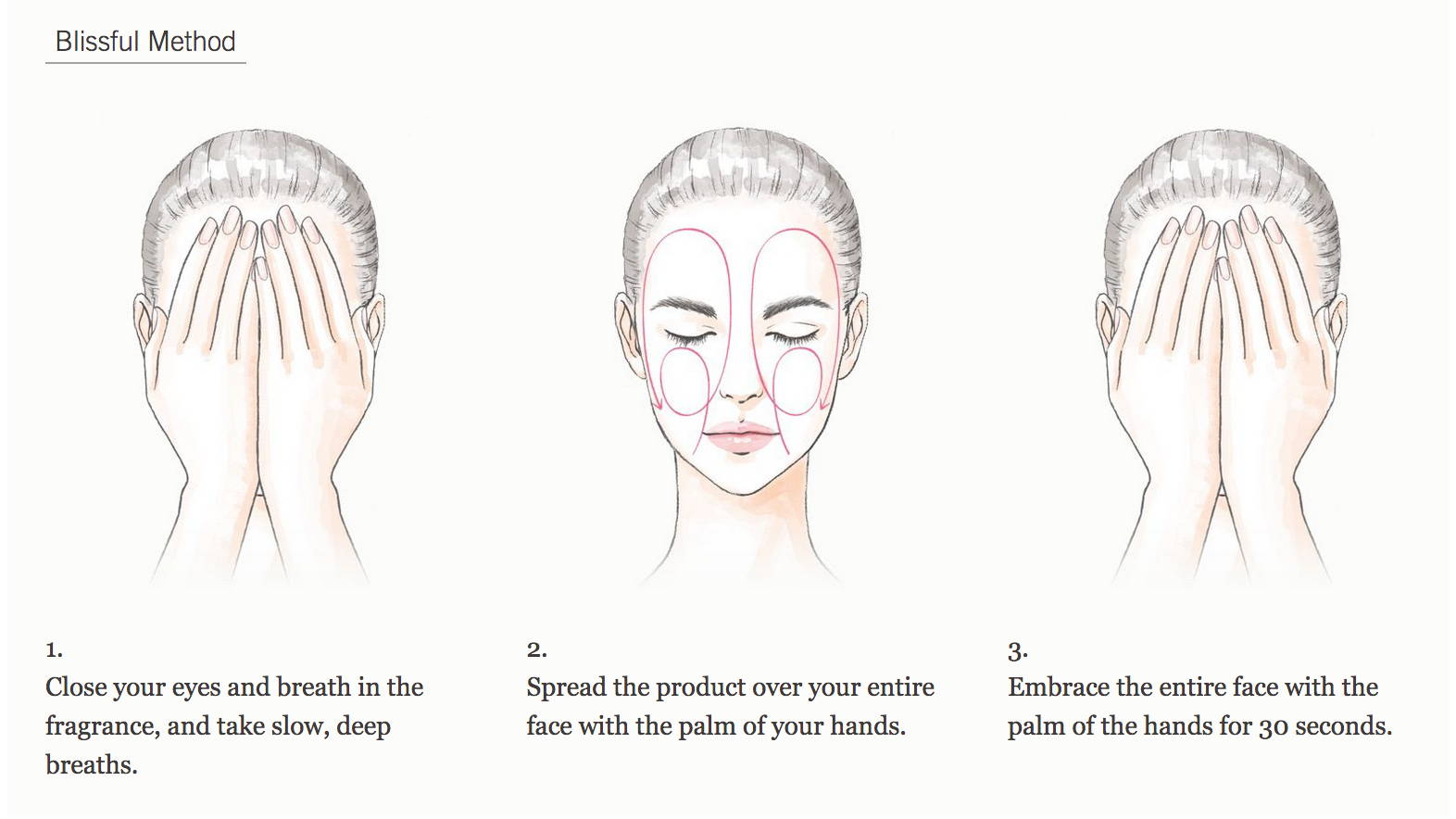 These elixirs of beauty from Kanebo are sure to help you in your pursuit of of beauty and clarity. Once you touch it, not only will your skin have the radiance and luminosity you desire, your mind will also be blissful.
---