At Home with Chef Him
Need some new breakfast recipes to make at home? Chef Him shares a few ideas you can do from his kitchen
We've probably all heard that breakfast is the most important meal of the day, but our busy schedules often lead to it being neglected or perhaps even skipped altogether. These days, without the time-consuming daily commute to work, there is simply no excuse not to take advantage of that extra hour or two to prepare and enjoy an amazing first bite.
Quick and easy to make recipes don't have to be boring. Experiment with new variations of some of your favorite breakfast classics like the toast, oatmeal, and smoothie. Chef Him Uy de Baron, restaurant consultant of Rustan's East Café, shares these delicious Japanese breakfast ideas to help you settle in your new morning routine, while giving you an extra dose of energy for your online meetings.
Kale & Pineapple Smoothie
Serves 1
Jam-packed with antioxidants, there's no better way to start the day than with this
nutritious smoothie. Top it off with chia or flaxseed for that extra source of minerals.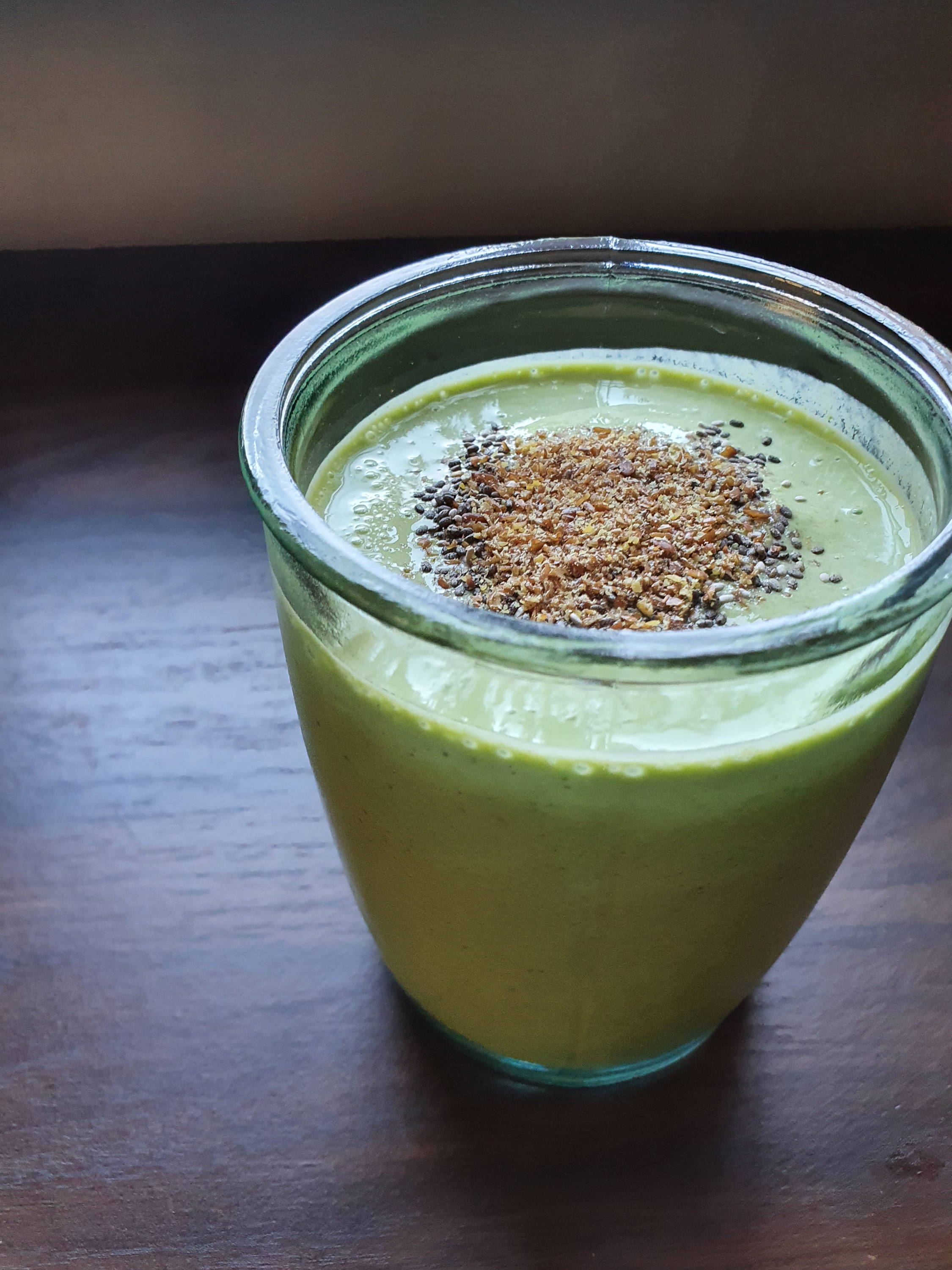 Ingredients
1 cup                         Raw Kale
1 cup                         Frozen Pineapple
1 cup                         Coconut Milk
1 Tablespoon         Honey
Chia/Flaxseed (optional)
Procedure
Place all ingredients into the high power Nutribullet blender.
Blend until fully mixed and smooth.
Pour the kale and pineapple smoothie into a glass and top with chia seeds or flaxseed.
Japanese Oatmeal Porridge with Crackling
Serves 4
A fiber-filled, savory breakfast that will power you up before your next meal.
Ingredients
3/4 cup                         Whole Grain Oatmeal
400ml                           Chicken Stock
2 inches                       Ginger, smashed
1 small piece             Onion Leeks, sliced
1 clove                         Garlic, minced
1 Tablespoon             Mirin
2 Tablespoons           White Miso
4 pieces                       Sous Vide Egg
2 Tablespoons           Oil
Crackling (pork, fish, mushroom)
Spring onion to garnish
Bok Choy to garnish
Fried Onions to garnish
Salt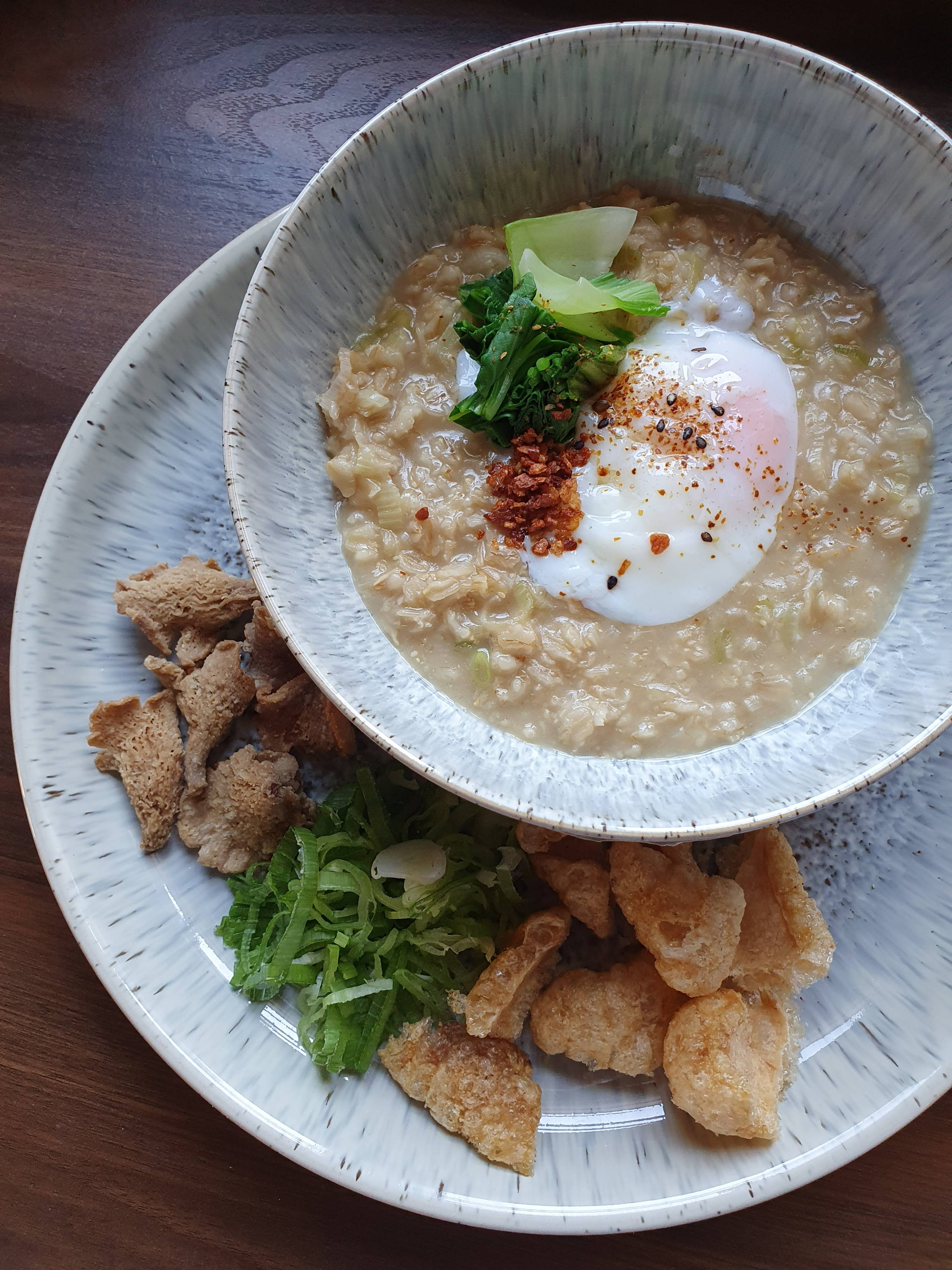 Make Ahead
Prepare 4 inches of water in a pot and place the Lacor Sous Vide Gourmet immersion cooker inside the pot.
Pre-heat the sous vide water bath to 63° C.
Use a spoon to gently set the eggs at the bottom of the container.
Cook for about 1 hour and 30 minutes then pull the eggs from the water and let it sit until cool enough to handle.
Procedure
In a saucepan, warm oil in medium flame and slightly sauté ginger, onion leeks and garlic for about 30 seconds to 1 minute.
Put in mirin then stir to bring out the sweet flavor. Toss in oatmeal, quickly followed by miso paste.
Pour chicken stock and bring it a boil over medium high heat, whisking occasionally until the mixture becomes thick. Add in salt to taste.
Serve oatmeal porridge into a bowl. Top with sous vide egg and cracklings, and a dash of spring onions, fried onions and bok choy.
 
TERIYAKI MUSHROOM TOAST
Serves 4
Ready to take your morning to the next level? This mushroom toast is healthy, plus extremely grammable!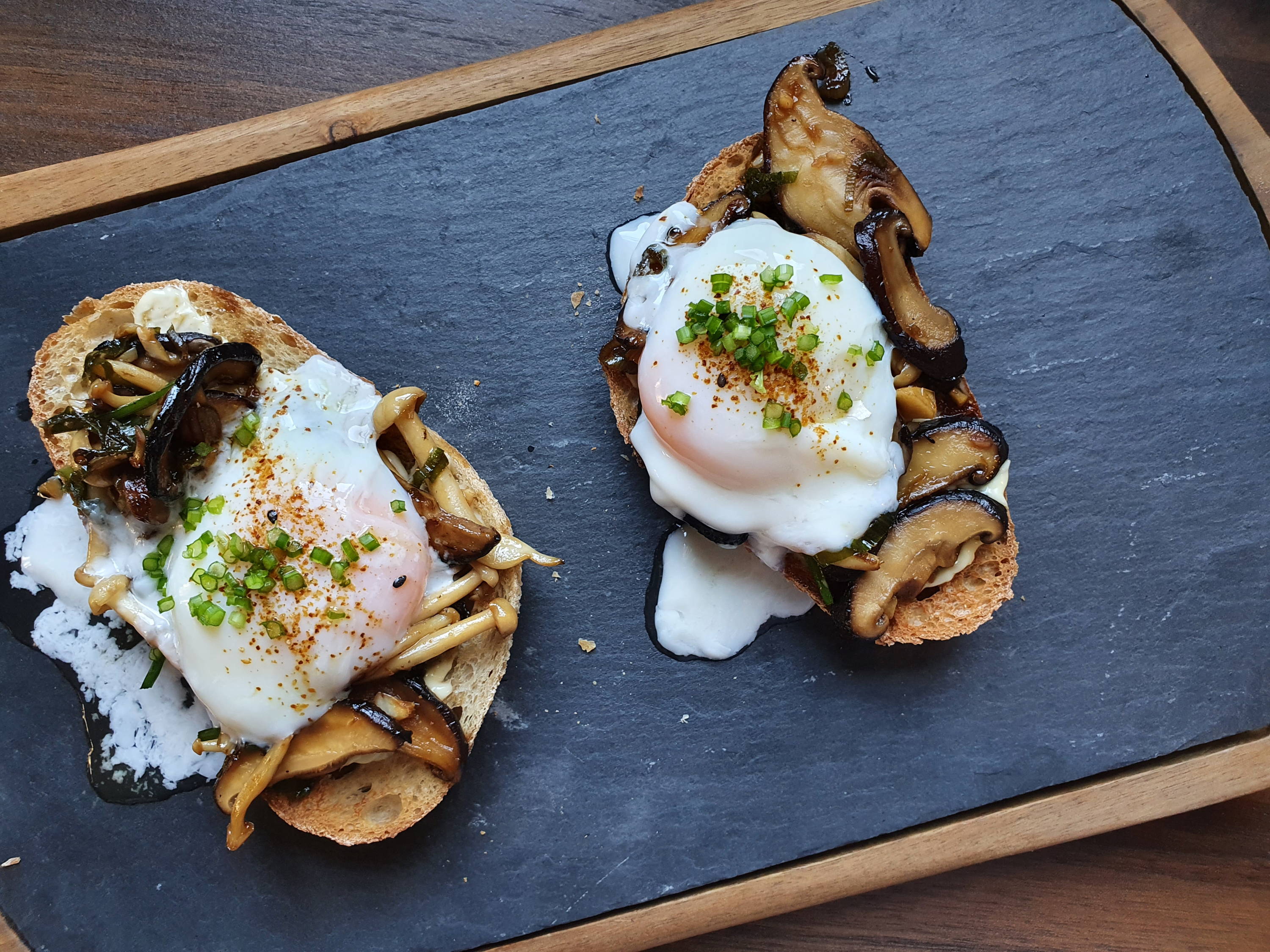 Ingredients
4 slices                       Bread, buttered and toasted
4 pieces                     Sous Vide Egg
400 grams                 Mixed mushrooms, sliced
1 piece                       Garlic Cloves, minced
1 small piece             Onion Leeks, sliced
2 teaspoon               Sake
1 tablespoon             Mirin
2 teaspoon               Sugar
2 tablespoon             Soy Sauce
1/4 cup                       Dashi Stock or Water
4 tablespoon             Japanese Mayo
2 tablespoon             Oil
Chives to garnish
Togerashi to garnish
Arugula Leaves
Procedure
Heat oil in a pan medium heat. Place the mixed mushrooms in the pan and sauté for about 2 minutes, until mushrooms are golden brown.
Stir in garlic, onion leeks and some chives for another minute to coat.
Add sake and mirin, cook for a few seconds. Taste and adjust sugar according to your taste, then continue to stir for a minute.
Mix in soy sauce and dashi, let the mixture simmer until the sauce is slightly thickened then remove from heat.
Slather 1 tablespoon of mayo on each of the toasted bread to add flavor and texture.
Toss in arugula leaves then arrange the mushrooms on the sides of each toast. Make space for the egg in the center of each toast.
Grab 2 poached eggs made from the pot full of water with the Lacor Sous Vide Gourmet immersion cooker.
Crack open the poached egg and nestle on top of each toast.
Sprinkle with togerashi and chives for garnish if desired.
Kitchen MUST-HAVES
These appliances will definitely help making any meal faster, easier, and more convenient for the whole family!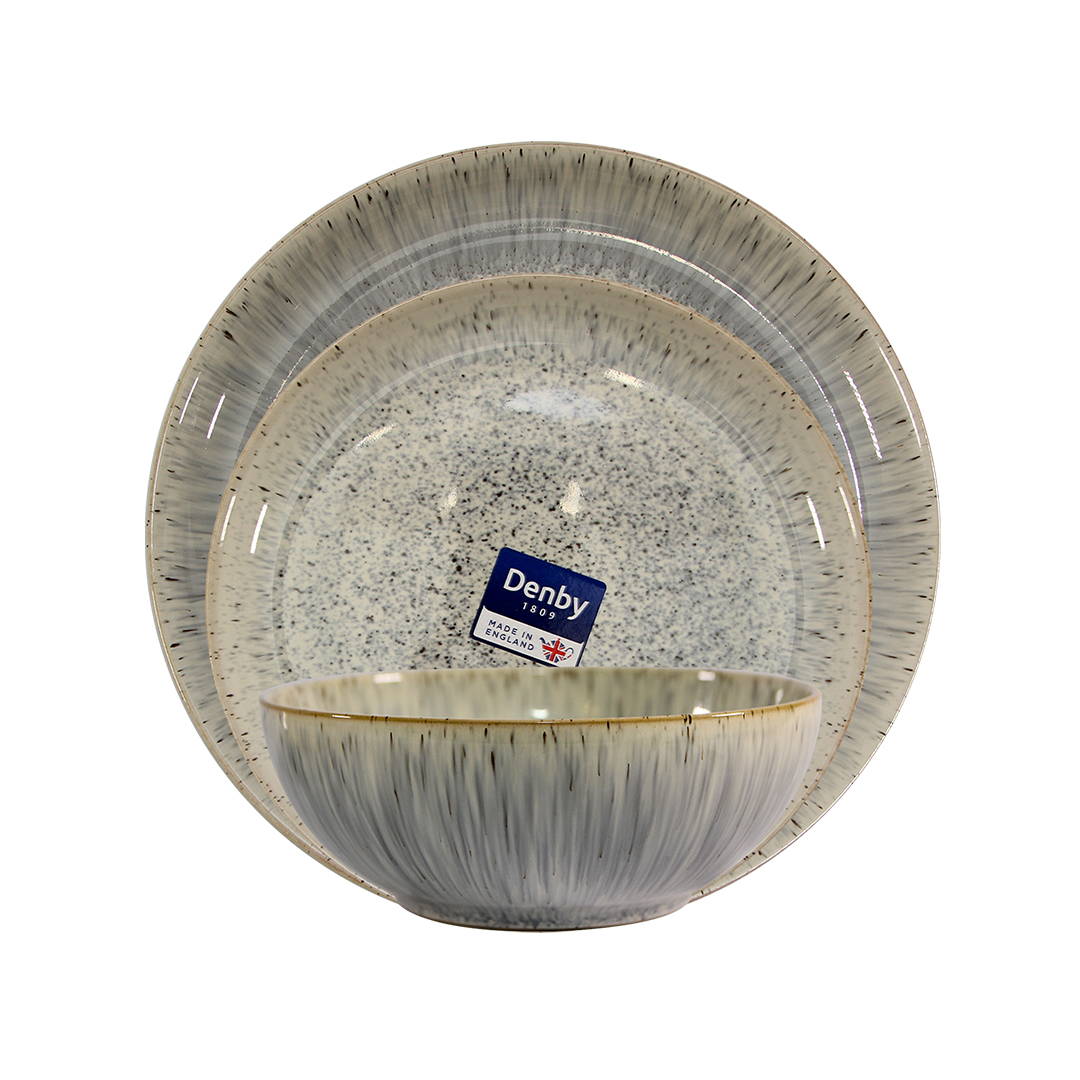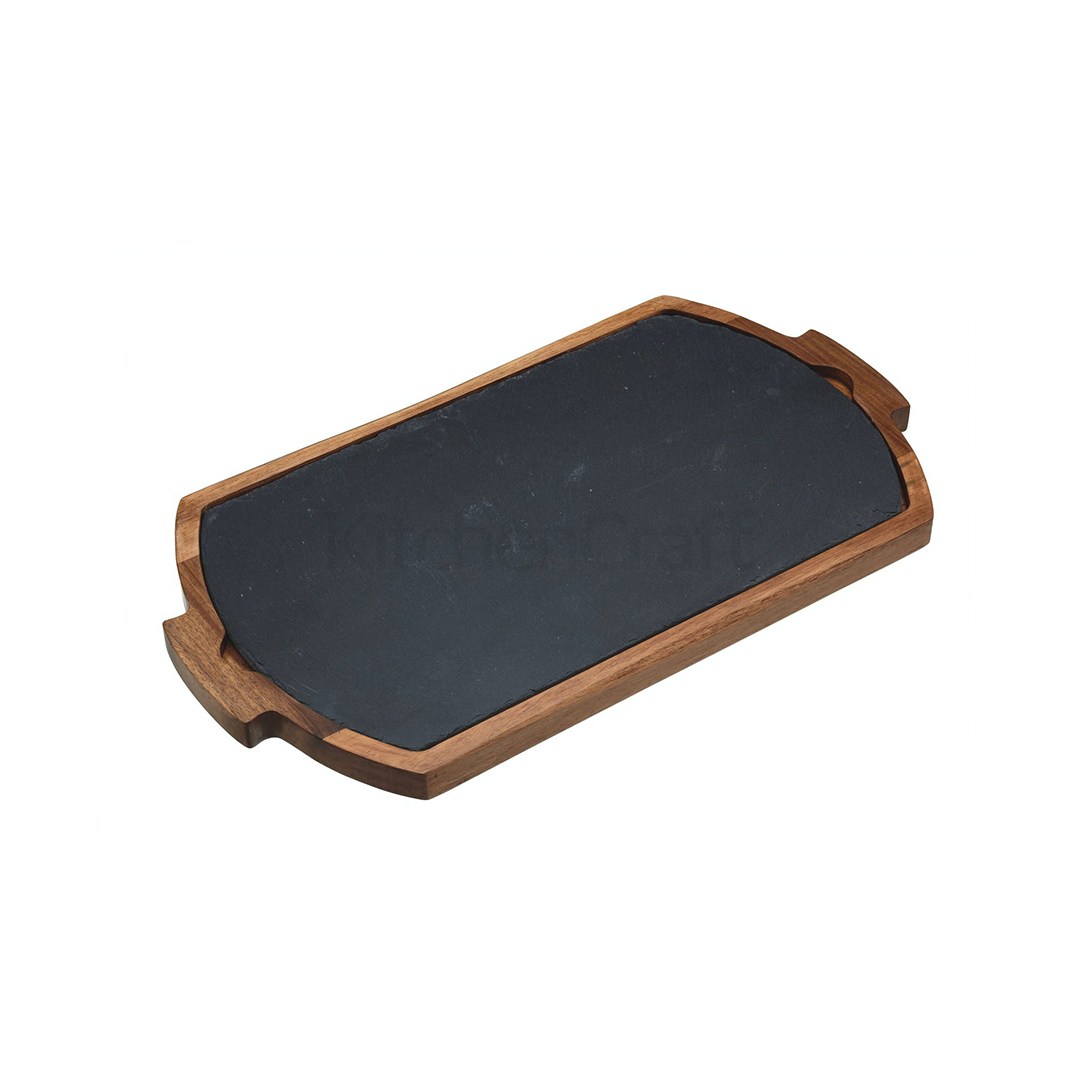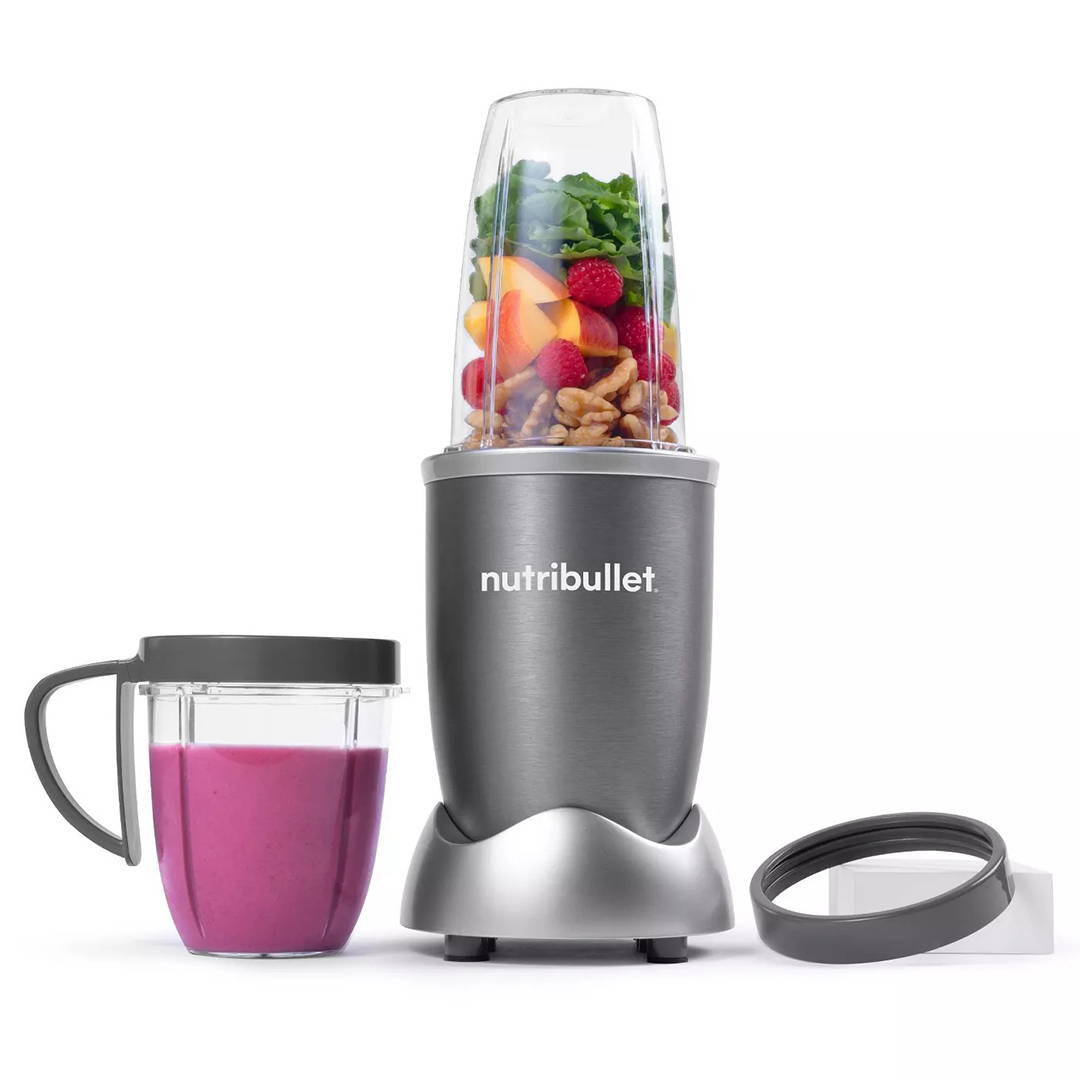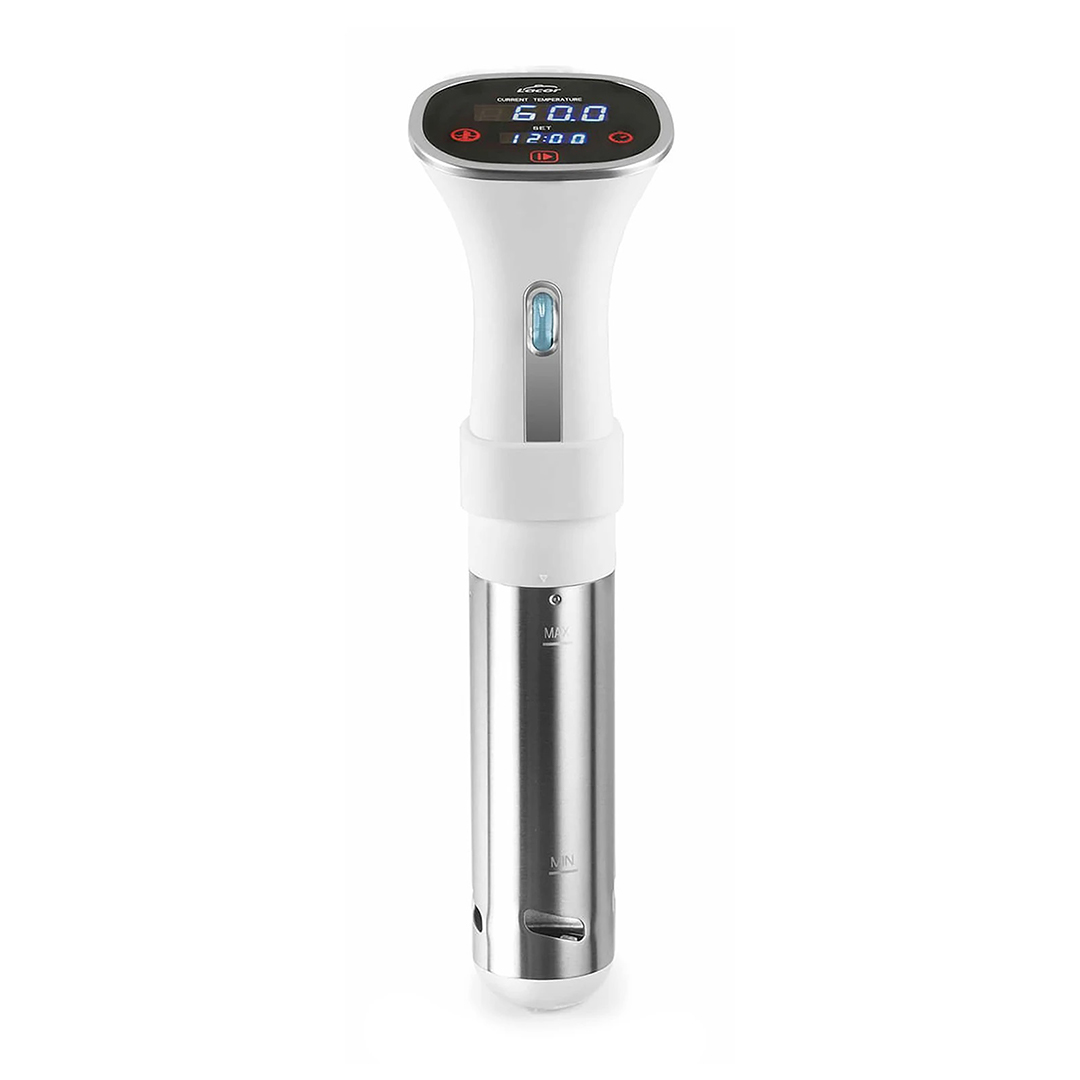 ---