A Perfume with a Purpose
This new fragrance from Giorgio Armani is an open invitation to follow your own path
Once you find that perfume that is tailor-made for you, you instantly feel like you found that inner confidence surfacing. If applying a pleasant, clean-smelling perfume is what instantly makes you feel ten times better, then the real challenge is finding the perfect scent among the numerous options available out there. But once you find that effortless, comfortable, as well as versatile scent, you will always want to wear it.
Everyone loves a timeless fragrance, which is why it is thrilling to find another scent from Giorgio Armani. From Armani Code to the beautiful Armani Si collection, there is an Armani fragrance for everyone. This time, Armani fragrances introduces us to My Way.
By its very name, My Way is a scent of independence.
Embodied by Puerto Rican actress Adria Arjona, the fragrance lets you be your own self, encouraging you to follow your own path and to create your own way of life. Her motto is: "I am what I live." Every step of the way and every stage is helping to develop her personality as a woman.
The My Way woman is bold, confident, and ready to broaden her horizons through new experiences. She seeks out meaningful, authentic ways of connecting with others. It is her free spirit and attitude to world discovery that allows her to form a stronger sense of self.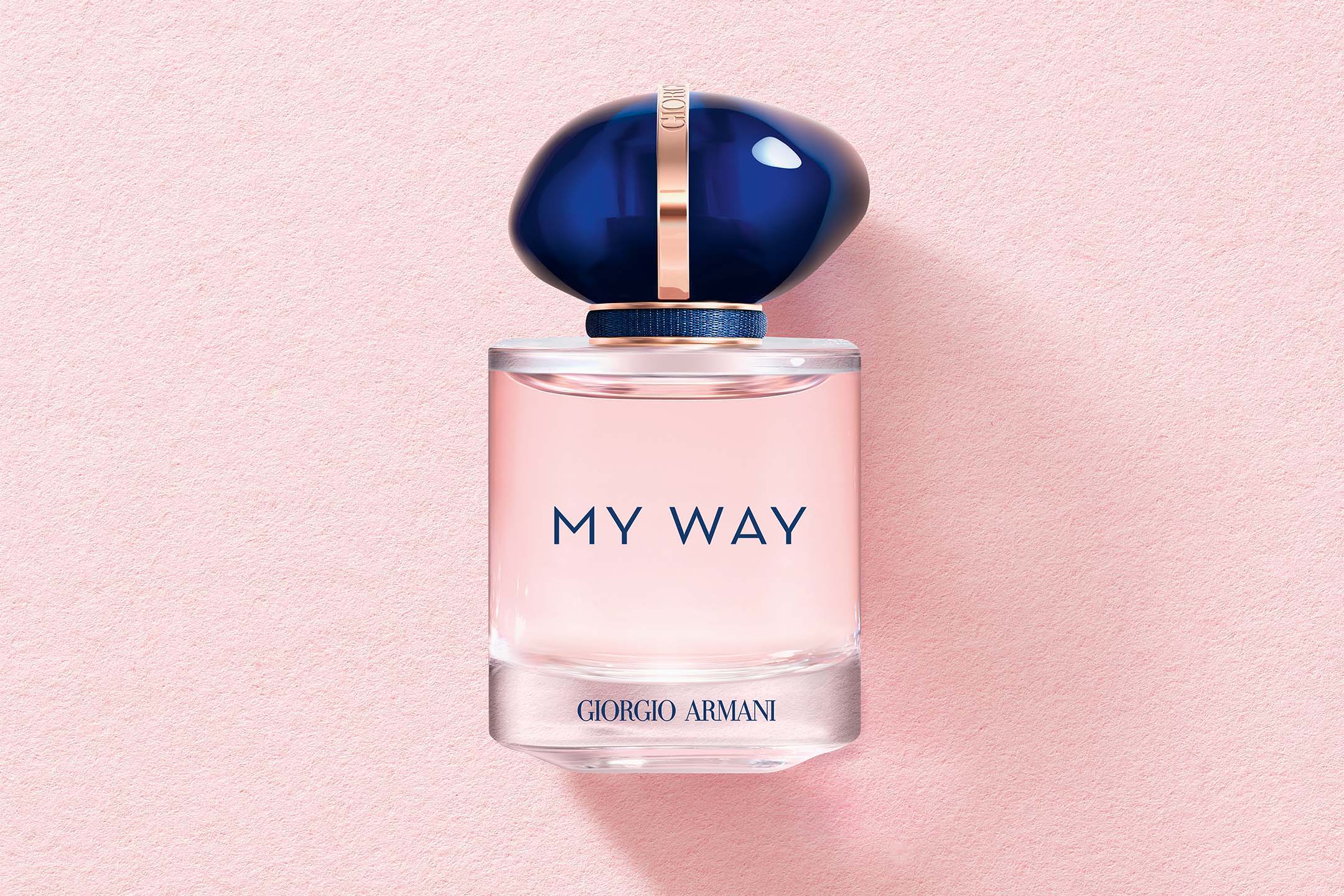 My Way was created by master perfumer Carlos Benaïm and senior perfumer Bruno Jovanovic (International Fragrance Foundation). Their approach to creation reflects Giorgio Armani's commitment towards the planet's natural environment protection. The result? A fragrance centered around eco-conception choices, as well as the reduction of carbon emissions.
This scent features consciously-sourced ingredients from around the world. The journey of scent and discovery begins with the beautiful top notes of bergamot from Calabria and orange blossom from Egypt. The orange blossom note is extracted from hand-picked bitter orange fruit, using an entirely natural enfleurage extraction process. Enfleurage is a traditional process, originating from 19th century France, where essential oils are dissolved from flower petals and botanicals to create a pure, high-quality fragrance.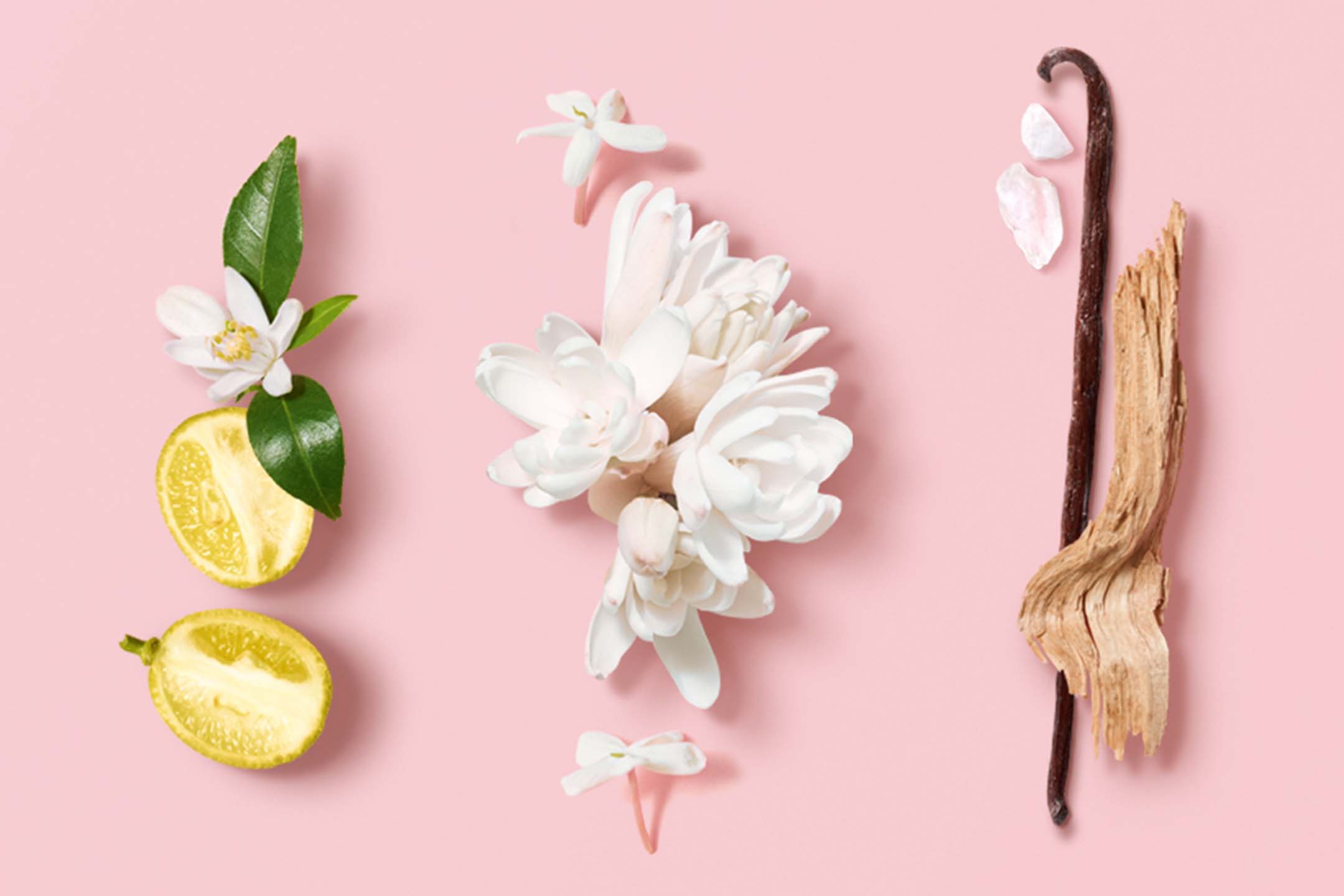 The story continues with floral heart notes jasmine and tuberose. The Indian tuberose flower captured is sourced and hand-picked near Mysore, India, in the state of Karnataka.
The beautiful base notes of cedarwood, vanilla, and white musks envelope the fragrance. The vanilla blended in the composition is sourced through local programs in Madagascar that support economically vulnerable communities. The sourcing is based on fair trade principles, in collaboration with local non-profit organizations (NGOs).
Additionally, the fragrance is formulated with natural alcohol, manually weighed and blended in Grasse. A sustainable approach to an exciting scent incorporating several destinations.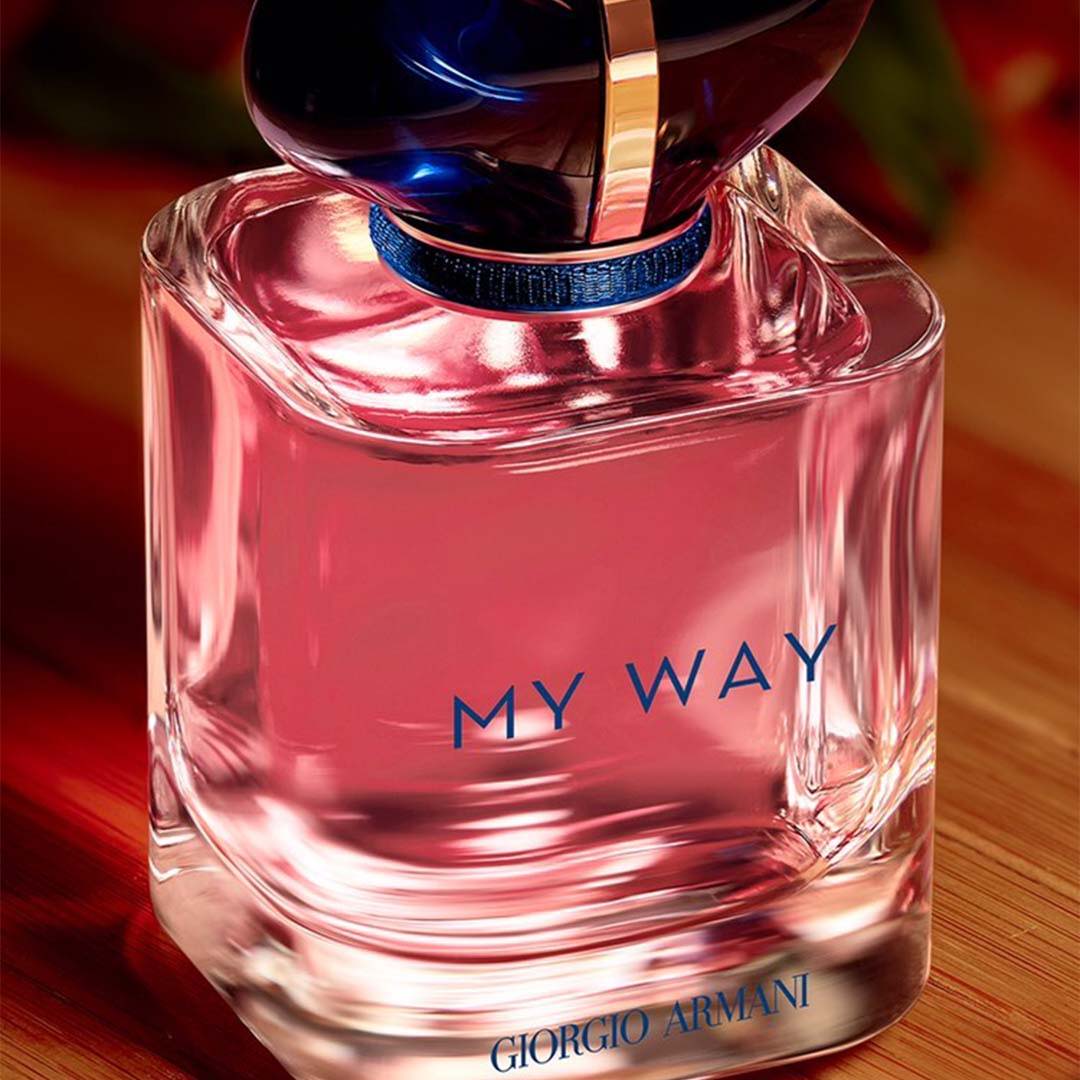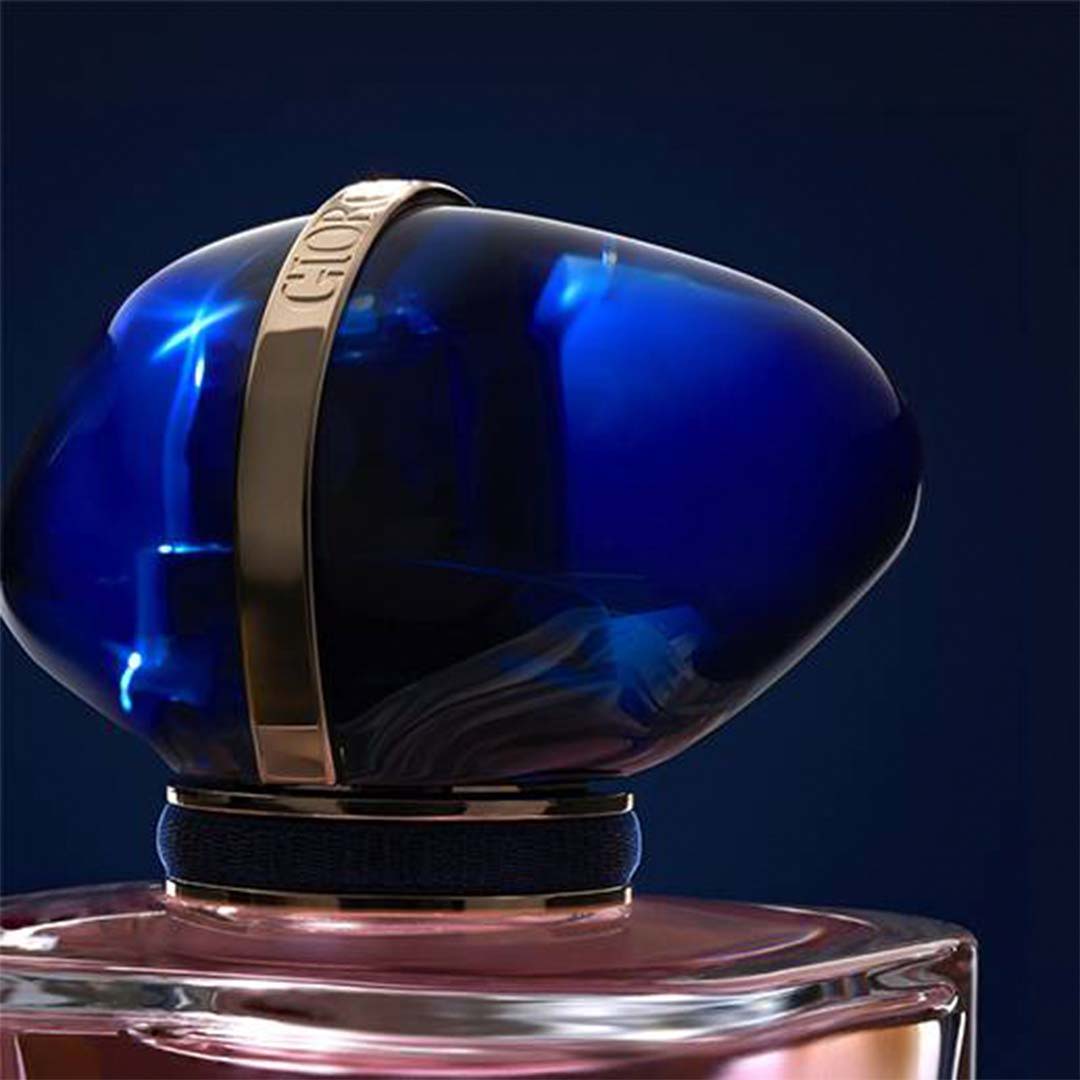 Giorgio Armani is a brand with a strong sense of social responsibility. The introduction of My Way reflects the brand's long-standing commitment to sustainability, environmental protection, and the efficient use of resources. Armani also has a new ambition for the future – joining the fight against climate change.
My Way features a new sustainable innovation for the brand—a refillable and recyclable flaçon. Its sleek design and transparent glass are juxtaposed by the vibrant pink liquid inside the bottle. The overall presentation explores the multiple facets of femininity, as well as projecting light and luminosity.
The deep blue rounded cap, a new interpretation of the iconic Armani stone, acts as a metaphor for the planet. A golden ring around the cap and real rich fabric around the collar, create a timeless couture accessory—this is an object to treasure for future generations to come.
My Way is more than just a bottle of fragrance. It is an invitation for you to start your own story. As Adria Arjona said, "You can take anything away from me, but you can't take away what I've lived."
---