A Healthy Break
Four months in quarantine gave our faces a break from makeup. It's time to flaunt that skin and let your natural beauty shine
It's been more than four months since we have been in lockdown because of the ongoing pandemic. For a lot of us, that meant days and days of wearing loungewear, sleeping in just a few hours more than usual, and rocking that bare-faced beauty from going makeup-free. Apart from that, time away from sun and pollution gave us a chance to flaunt the au naturale look to show off that glowing and naturally blushing skin.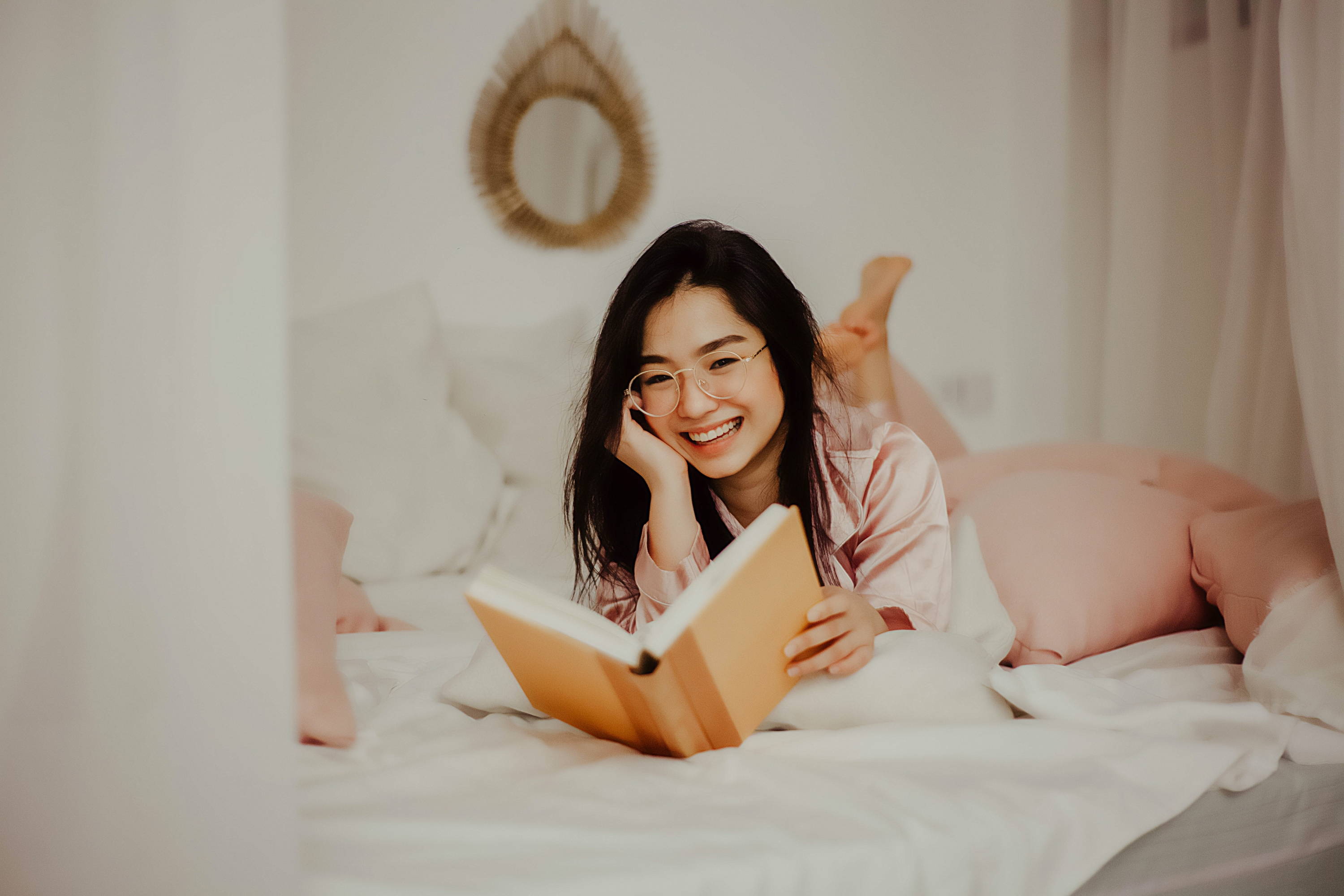 Whether it's getting ready for a video call for work or gearing up for a daily selfie, look your most beautiful without any makeup. Let's take you through what to do and what to have to achieve a bare-faced kind of beauty.
Habits to Harness
Drink water
Consuming an adequate amount of water helps maintain body temperature, keeps the skin moist, hydrates and replenishes skin tissues, and increases skin elasticity. The recommended dose is at least eight glasses a day.
Eat mindfully
Nutrient and vitamin-rich food can help hydrate and brighten the skin. Keep a balanced diet that includes fruits, vegetables, whole grains, and healthy fats. The right set of food can help with the production of new skin cells, protect your skin from sun damage, and even keeping excess oil at bay.
Get enough sleep
Repair and restoration of cellular tissues takes place when your body is at deep sleep. The skin's plumpness, translucency, and elasticity are the results of a good night's rest—that means getting six to eight hours of sleep. Pretty soon, you can bid your dark undereye circles, wrinkles, and age spots goodbye.
Establish a skin-care routine
Go the extra mile and start sticking to a daily habit of caring for your skin from day to night. For your morning skin regimen, apply these products in order: cleanser, toner, serum, eye cream, moisturizer, and sunblock.
A solid nighttime routine can likewise help repair the skin and have you waking up to a natural glow. Start by removing your makeup (your choice whether through a cleanser, micellar water, or some cleansing wipes or even cold creams). After getting rid of the day's grime off your face, follow by applying a serum, an eye cream, and finally, a night moisturizer.
Skin Saviors
It's no secret that not wearing makeup for a couple of days (or for some, a couple of months) can be beneficial to your skin.
We're giving a rundown of the basic and essential skincare products to have and apply daily to maintain that healthy glow. Note: There are several kinds of skin-care products for different skin types. It's always best to find the right one that suits you.
Cleansers
On a daily basis, your skin takes a major beating. Remove excess oil, sweat, dirt and dead skin cells with a cleanser. Facial cleansers come in different forms and can be anything from micellar water, foaming gels, oils, and even wipes.
Toners
This is a fast-penetrating liquid that aids in hydrating your skin, leaving it refreshed without taking away its natural moisture. It also strips away any excess oil or that last bit of dirt that your cleanser might have missed out. Toners prep your skin for the moisturizers and serums that come next in your beauty regimen.
Eye creams
Eye creams offer an extra nudge of care through finer ingredients and some even with powerful antioxidants. Ultimately, the goal of eye creams are to reduce fine lines, wrinkles, puffiness of one of the body's thinnest and most sensitive skin areas, our eyes.
Moisturizers
An essential part of any skin-care routine, a good moisturizer should be able to moisturize and hydrate your skin. Other moisturizers offer brightening, calming, and firming formulas, which offer extra care for your face and skin.
SPF
Sunscreen protects skin from UVA rays, which affect skin aging and wrinkling. Sunblock, on the other hand, protects it from UVB rays that cause tanning and sunburns. Even in the shade, it's good to apply sunblock or sunscreen due to the UV rays that slink through your windows or even the screens from your computers and mobile phones. The slightest exposure to these rays without any protection can damage your skin. For this, at least SPF 30 is recommended.
With a solid and disciplined set of daily habits—plus all the right skin products lined up—you are well on your way to nourishing your face and skin from inside and out.
Switch to channeling your efforts towards a healthier, rosier, and even-toned version of your natural skin.
---