A Game-Changing Serum
This innovative and smart serum from Clinique will tackle your first lines and deepest creases with a trifecta of powerhouse technologies
When you're walking around the beauty aisle, or scrolling down the page of the online store shopping for the next big thing in skin care that's going to jumpstart or refresh your routine, it often starts with a lot of excitement, but can quickly unravel to utter confusion. The options are overwhelming. One product that's often a mystery: the serum. What is it? What's the point? Do we really need it?
Ask any skin expert and they will tell you why it's important to include it in your skin-care routine. Highly concentrate, serums are made with biologically active substances to help accomplish specific goals. Because of its lightweight and thinner texture than most moisturizers, it can quickly penetrate into the skin and work on a deeper level. Think of it as stealth bomber of skin care.
While most serums generally address one skin-care concern—whether it's sagging skin, dark spots, wrinkles, or dullness, some serums are smart enough to multitask.
Introducing the NEW Clinique Smart Clinical Repair™ Wrinkle Correcting Serum.
A serum designed to outsmart the look of wrinkles with three brilliant technologies, Clinique's newest serum targets the look of wrinkles from multiple angles. From the first fine lines to stubborn creases, the Smart Clinical Repair™ Wrinkle Correcting Serum leaves skin looking rejuvenated, smoother, and more plumped. Always formulated for maximum results without irritation.
The innovative serum intuitively understands the needs of your skin and provides custom repair—whether you're aware of it or not. Designed with a panel of scientists and dermatologists, this formula is super-concentrated with anti-aging specialists (technologies), including Clinique's expert peptide-rich blend, CL1870 Peptide ComplexTM, plus retinoid and hyaluronic acid. The best thing about this is that it is suitable for all skin types and skin tones.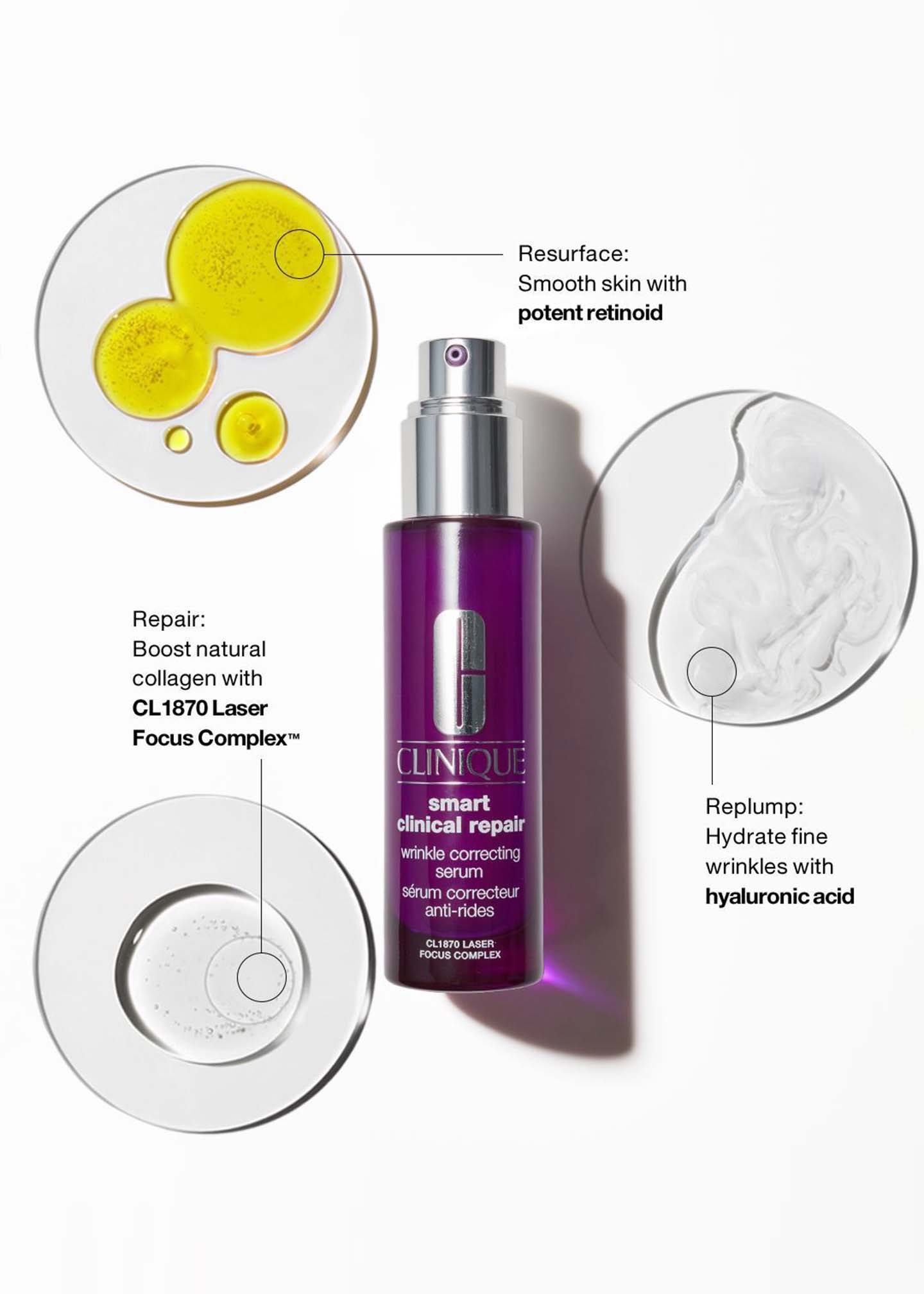 The Smart Clinical Repair Wrinkle Correcting Serum is a definitely a smart move for everyone at every age. In a consumer study by Clinique, in just 10 days, women noticed that deeper wrinkles look reduced, and that skin feels smoother and plumper.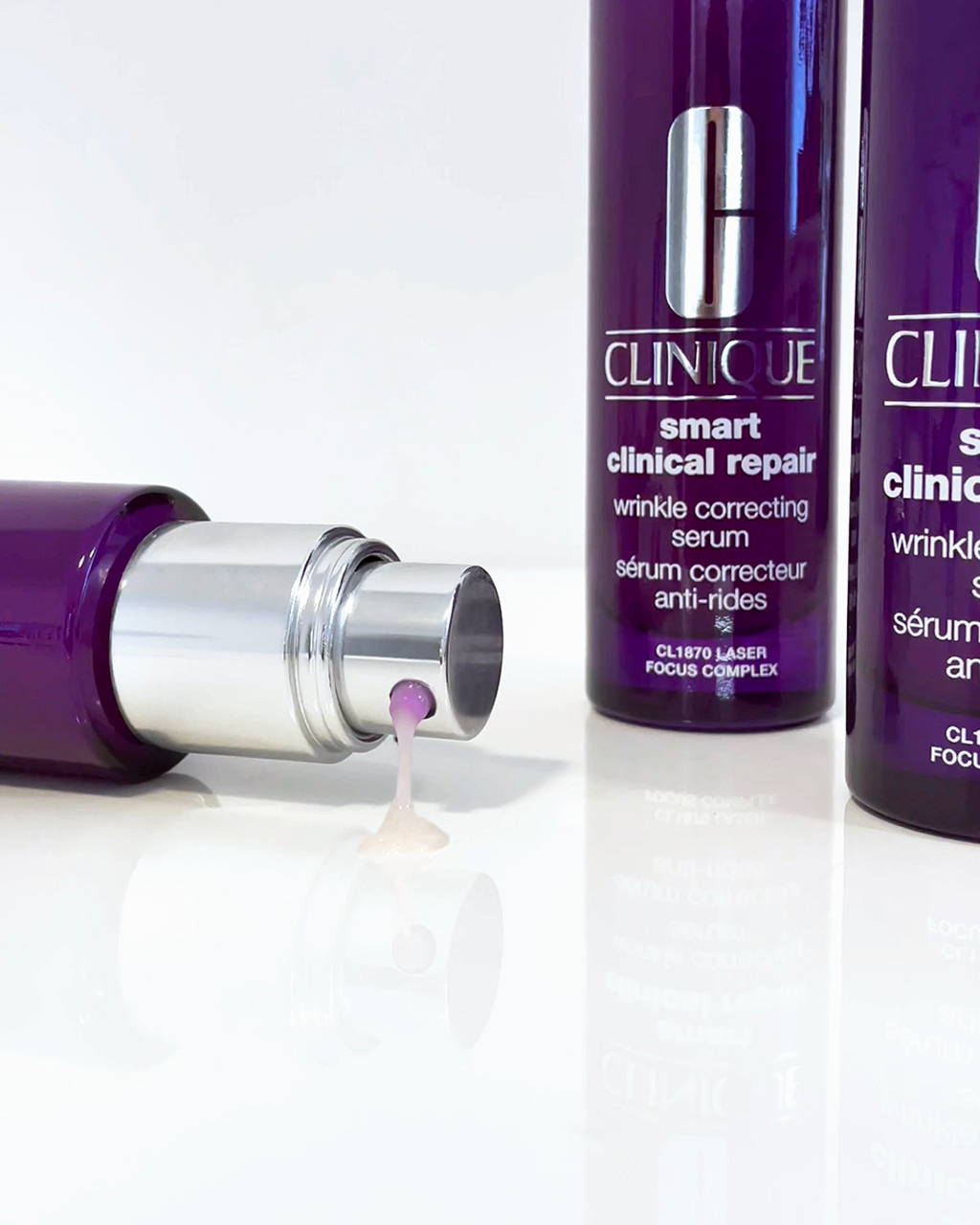 The sooner we start talking about fine lines and wrinkles, the better. And with this game-changing serum from Clinique, there's no magic involved—just smart. Start using the Smart Clinical Repair™ Wrinkle Correcting Serum today and you could see results as early as next weekend.
---