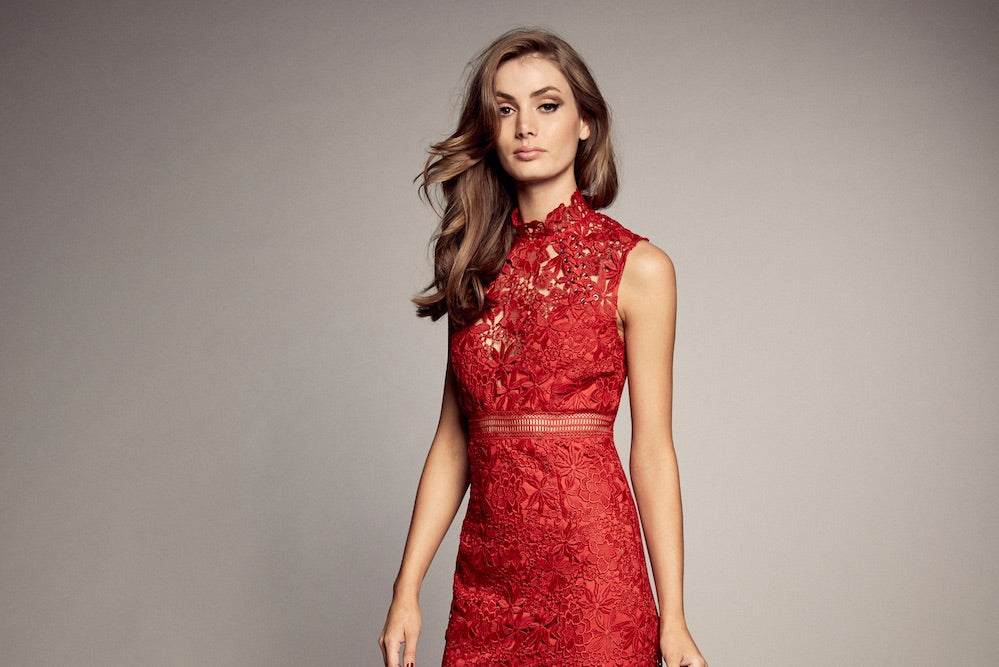 Ring in the Chinese New Year with Festive Rustan's Offers
A roster of exciting deals and finds for men, women, children, and home await.
It's time to welcome Chinese New Year and Rustan's is pulling out all the stops to commemorate the dawn of a fresh chapter. Symbolizing the turning of a new leaf and the coming of Spring, the beginning of a new year in the Chinese calendar is an occasion met with grand festivities and high hopes. Riding this energy, Rustan's is ushering in the Year of the Pig with limited-time offers and gift-worthy finds. 
Lion Dance
Kicking the year off on a joyous note, Rustan's is all set to mark the occasion with lion dances in all branches across the country. The lion, symbolic of power and wisdom in Chinese culture, is believed to chase away evil spirits and attract good luck through the traditional performance.
Get 2019 started on the right foot at these stores:
February 3, 2019 at Rustan's Gateway (12:30 PM to 1:30 PM)
Rustan's Shangri-la (1:30 PM to 2:30 PM)
Rustan's Cebu (4:00 PM to 5:00 PM)
Rustan's Makati (4:30 PM to 5:30 PM)
Rustan's Alabang (4:30 to 5:30 PM).
East Cafe Special Menu
From January 28 to February 28, a celebratory Chinese New Year menu will be made available at select East Cafe branches in the metro.
Whisking diners away on a whirlwind of delectable flavors, the menu includes East Asian favorites like Xinjiang Skewers, Peking Style Pork Chop, and the classic Pork Stir Fry––elevated to a delicate flavor with chive flowers. Also on the menu: Crispy Champon Noodles with Pork and Shitake, and a platter with a little taste of everything: Pork and Shrimp Wanton, Steamed Pork in Black Beans, and Steamed Pork Buns.
Available at East Cafe locations in Rustan's Makati, Rustan's Gateway and Rustan's Shangri-la.
Koi Tikoy Pre-Order
Tikoy, a sticky traditional rice cake also known as nian gao, is believed to increase prosperity and unite one's family for the year to come. Similar in sound to the Mandarin words for "higher year," eating one's fair share of tikoy to ring in the New Year is attributed to achieving greater heights. Available in a limited-edition special shape of a Koi fish in regular flavor and for a limited time, pre-order yours at East Cafe in Rustan's Makati, Rustan's Gateway, and Rustan's Shangri-La.
A 50% downpayment is required to secure pre-order reservation. Contact East Cafe at (02) 812 0233 for more details.
Festive Finds
Rustan's spotlights a selection of products perfect for both the self and one's family and friends. Exchanging presents for the Chinese New Year goes far beyond expressing affection––it's a wonderful way to share good fortune and attract luck in equal measure. Stepping in with the ideal finds for every occasion, Rustan's serves up a lineup of clothing, accessories and decor for the arrival of the Year of the Pig. 
Banking on the lucky colors red and gold, the men's selection includes practical leather goods and accessories like Holland-made wallets from Secrid and pocket squares in rich red shades from Tie Bar and AD&C 1956 Milano. Other presents for the gentleman on the go: Keysmart's handy key organizer, Brouk & Co's copper cardholder and an aptly designed red and gold ballpoint pen from Cross.
For the ladies, it's time for a wardrobe refresh. Part ways with the last year and welcome all things new in gowns and evening wear from the likes of Aidan Mattox, Bardot, Finders Keepers, Keepsake and Tadashi Shoji. Top the look off with a Lipault Bowling Bag or a Hobo Bag from Longchamp, or simply allow yourself with the luxury of some well-deserved R&R in robes and silken pajamas from Josie Natori. Another color in the limelight is the distinct, coral shade we now associate with 2019. Work the hue into your closet with swimwear in universally flattering cuts from Seafolly.
Make the little ones shine in red from head to toe as you go through the racks of Little Bandits, Rustan's Jr., Rustanette, and Tumble Bumble, and find their choice of comfy sweaters, button downs, dresses, pajama sets, and footwear. Cap off the kids' festive looks with accessories from Charm Club, bags from Okiedog, and belts from Rustanette.
Ultimately, add floral accents to your home with sculptured porcelain vases from Franz, which presents hibiscus flower designs. On the other hand, welcome the Year of the Pig with pig figures from Lalique and Swarovski.
With more adorable finds for children and regal decor to adorn your home with for the New Year, all this is just a taste of what Rustan's has in store for the Chinese New Year festivities.
To know more details about the lineup of activities and to keep updated on our latest events, deals and promos, like and follow @RustansPH on Facebook and Instagram.