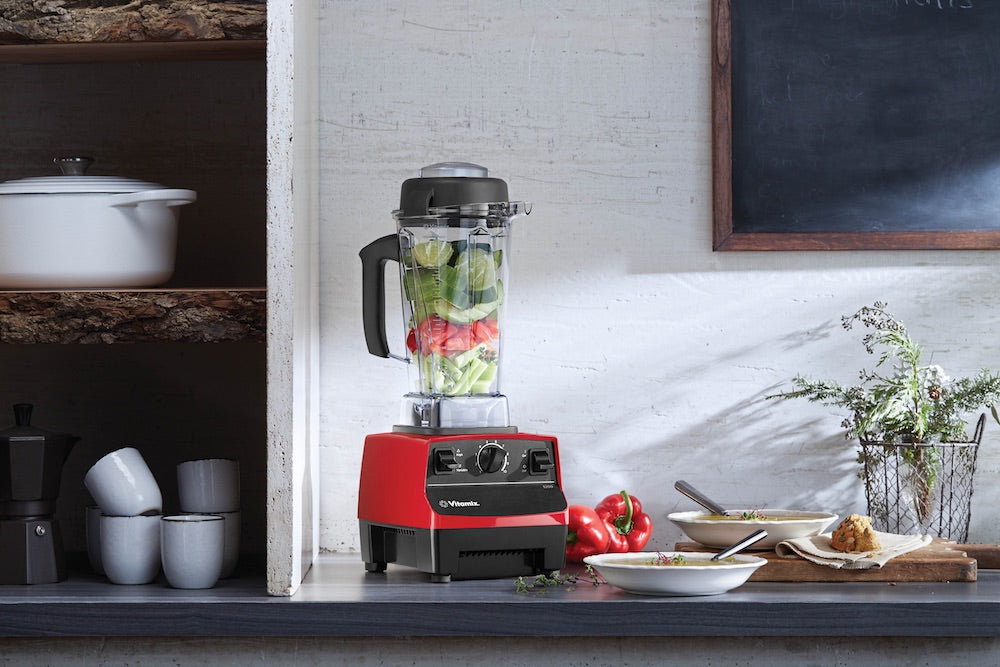 2019: A Fresh Start with Rustan's
Our New Year's resolutions have been drafted and we're fully recharged! It's time to leave the baggage of the past year behind, and embrace this new, exciting beginning. And with renewed energy and optimism, we're ready to take on 2019!
After having pushed yourself to the brink the past year, it's time to bring back the focus to where it's needed – on you. It's time to treat yourself better, prioritize your health and well-being, and get into that winning mindset. With Rustan's wellness campaign entitled, A Fresh Start, you can get back on track with your health goals. 
As we all know, it takes more than just will power to achieve your goals, so Rustan's offers you the support you need by ensuring that you're equipped with the essentials to kickstart your health journey. 
Head to Rustan's Makati, Alabang, Shangri-La, Gateway, and Cebu, and shop at Under Armour to pick up your favorite kicks, apparel, and other sports needs. Enjoy 25% off on all Spring-Summer 2018 items and 15% off on all Fall-Winter 2018 items. Giving athletes more reason to hit the track and court, Under Armour is also giving away FREE 6-pack socks for every purchase of Hovr Sonic or Phantom Shoes. 
Nike also helps you get into the groove, by encouraging you to – Just Do It! For every P5,000 purchase (until February 28), you get that chance to play a game at the Nike store, Rustan's Makati branch. Pick a prize from the bowl and get the chance to win exclusive Nike water bottles or even Nike Swoosh!
Enjoy bigger discounts as well from your favorite sports brands such as Oakley (Rustan's Makati and Gateway) with 20% off on selected apparel (until February 28), and Champion at Rustan's Makati, Shangri-La, Alabang and Cebu, 25% on selected styles until February 28.
For those with other passions outside of the typical gym and court, like swimming and golf, Reef and Jack Nicklaus have got you covered. Reef (Rustan's Alabang) serves up your diving and swimming essentials with 40% off on selected items until February 28.
Jack Nicklaus, on the other hand, makes sure that your time on the green is well spent, giving you comfy, breathable ensembles. Test your skills at the mini golf set-up to win amazing prizes and exciting discounts. Customers will be given 3 chances to hit a hole in one! If you win, you can avail a 15% discount on all Jack Nicklaus regular items, or an additional 10% discount on any Jack Nicklaus Spring Summer 2018 collection, which is currently on 20% off. You can take a shot at Rustan's Gateway and Alabang (January 18 to 20 and 25 to 27, February 1 to 3) and Rustan's Makati and Shangri-La (February 8 to 10, 15 to 17, and 22 to 24). 
Of course, getting healthy is a family affair, so score great stuff for your kids as well with up to 70% discount on select items at Under Armour and New Balance, and up to 90% off on select items at Nike. 
Every health journey has its ups and downs, but Rustan's keeps you going its sponsors and partners including Anytime Fitness, Beast House, L'Occitane, Mario Badescu, Murad, and SaladStop!
When it comes to committing to a healthy lifestyle, it's not just about making sure the body is fit on the outside, but also ensuring that it's healthy on the inside. And you can do that by nourishing yourself with good food. 
Avoid fast food and make nutritious, home-cooked meals with the help of renowned kitchen brands and products. Head to Tefal and get 40% off on select items until Jan 31, 2019. Luva offers 20% on all its products, until supplies last. Kuvings, Idrogen, and Hebe – leaders in small kitchen appliances - make sure that you kick off your healthy journey strong with its 0% 12 months installment plan, available until March 5. 
Philips, with its top of the line appliance, delights aspiring chefs with its 4-in-1 promo: Buy 4 units of Philip's merchandise and get 1 for FREE (same items only). This amazing deal applies to the Rice Cooker, Sandwich Maker and Steam Iron; other kitchen must-haves will also be available at 30% off until Jan 31. 
Stock up on other wellness picks such as Cleansui's Pitcher, available at 20% off until Dec 31, 2019; Tiger and Nostalgia appliances at 10% off until Jan 31, 2019; Kitchenaid's professional, heavy duty mixer with P4,047 cash discount until March 31; select Cuisinart appliances at 20% off until Feb 10, 2019; and Gorenje's up to P8,888 cash discount on select items until Feb 10, 2019.
For those who want to turn over a new leaf but don't know how, catch the demos across Rustan's branches and learn how to take care of you and your loved ones better. Vitamix shows you how to energize with healthy smoothies, soups and guilt-free ice cream at Rustan's Makati (Jan 19 and 20) and Shangri-La (Jan 26 and 27).  Learn new ways to improve your well-being with an essentials workshop on February 12, 3pm at the 5th Level of Rustan's Makati.
Head to Rustan's Makati on Jan 19 and 20 and check out tips and tricks on juicing and food prep from Gorenje, Kuvings, Idrogen, and Vitamix.  Then on Jan 26 and 27, Philips shows you how you can get creative in the kitchen with the airfryer, while Hurom and Breville excites with its juicing techniques. 
While getting healthy may entail some sacrifices, it doesn't mean you're not allowed to indulge in your favorite treats. Learn how to elevate your coffee drinking experience at the Sensory Journey of Coffee workshop by The Giving Café, with speakers Argenel Vegas, Adrian Vocalan, Raoul de Peralta, Argenel Vegas and Adrian Vocalan. Reserve your slot for the Coffee Workshop (Jan 24) and Latte Art Demo (Jan 26 and 27) at 3-4pm. 
For the coffee connoisseurs, be sure to join the Latte Art pen promo which will run from Jan 10 to Feb 28, 2019 in all Rustan's stores—Rustan's Department Store Makati, Shangri-La, Alabang Town Center, Gateway, and Cebu. Get one (1) Bar Professional Latte Art Pen for a minimum single-receipt purchase worth P3,000 of any Coffee drinkware from Pasabache, Luigi Bormiolo, Ritzenhoff & Breker GMBH & Co., Leonardo, Sugar & Plum Lifestyle Trading, Honest Jar Company, and Epare. 
This 2019, turn over a new leaf and start fresh! Get fit and get going with Rustan's. 
To know more about the campaign and to keep updated on our latest events, deals and promos, Like and Follow @RustansPH on Facebook and Instagram. 
For more information, visit Rustans.com.ph
or contact:
Susan Joven, Visions & Expressions
Dina Tantoco, Rustan Commercial Corp.
Tel. 843.1319 Tel. 895.7140