New In-Store: Ricardo Preto SS21
The designer shares his nostalgia for love in his latest collection
The new normal came with many perplexities but for every uncertainty, there was hope; for every fear, there was faith; and for every doubt, there was love. The complex and challenging period became the setting by which love would be magnified. Witnessing the effects of an evolving world yet holding on to one's own roots and memories of places and people dear to the heart, indeed prove that love is the feeling that prevails amidst changes.
Ricardo Preto presents UNTOLD SS21, a collection that dives into the nostalgia of love for the homeland and for times of yore, which altogether revive happy memories. It awakens the subtlety and unveiling of women through reinvigorating materials and beloved techniques (patchworks, prints, deconstructed tailoring, pajama looks, and kaftans). It involves a twist on the old, adapting shapes and textures to reveal a feminine contemporary look.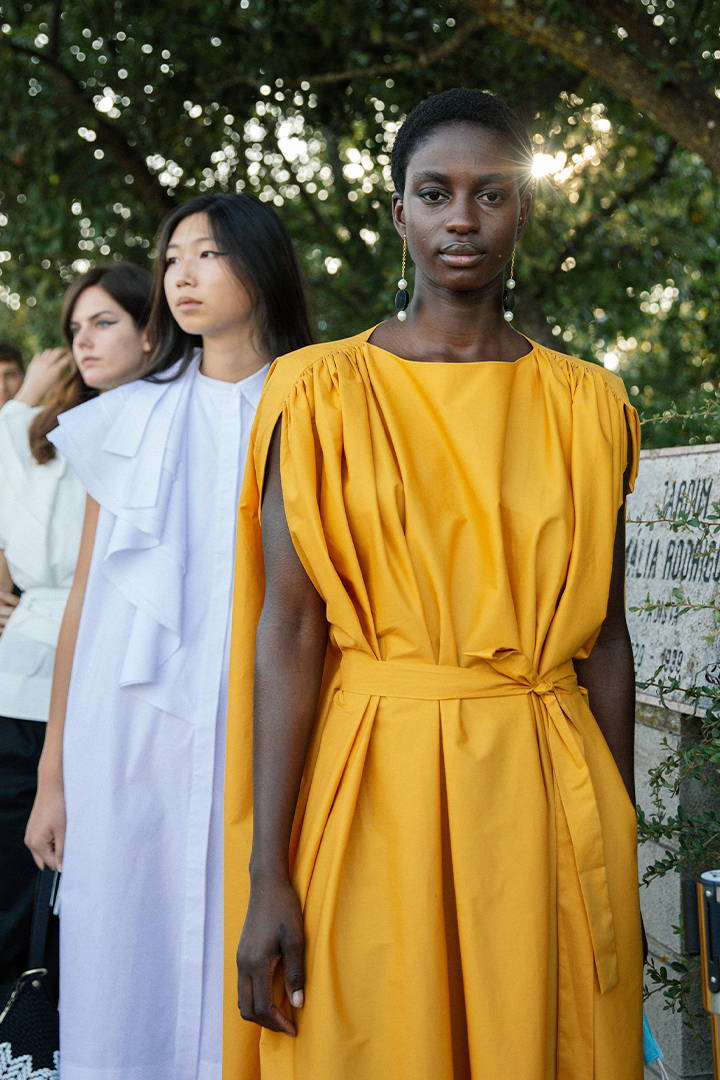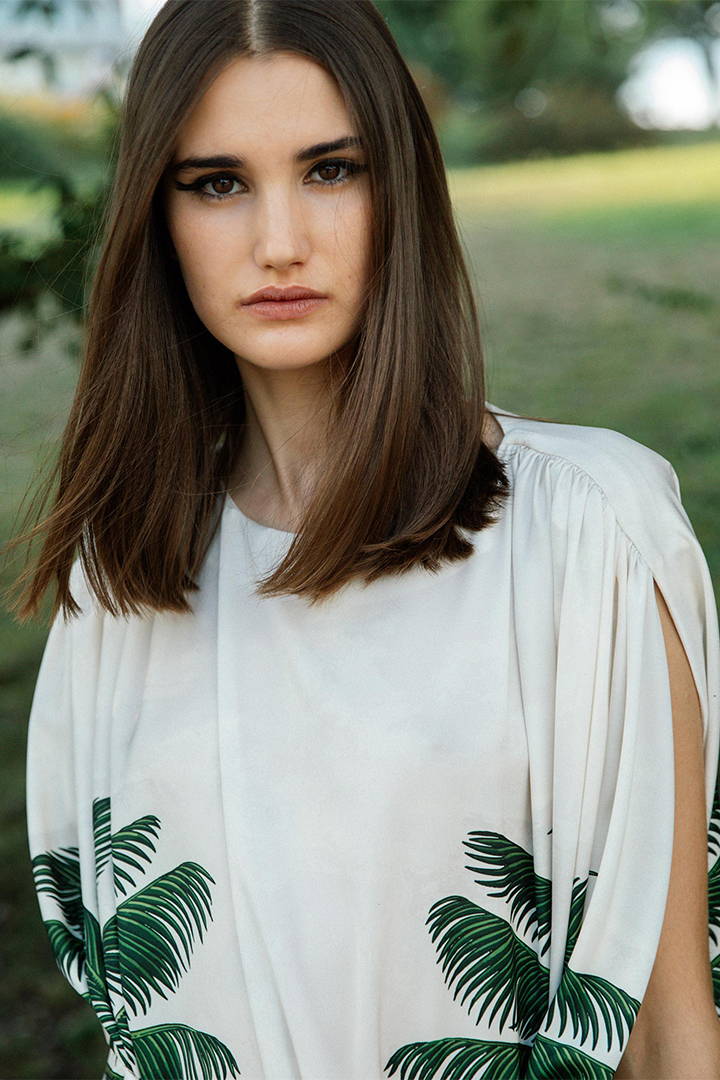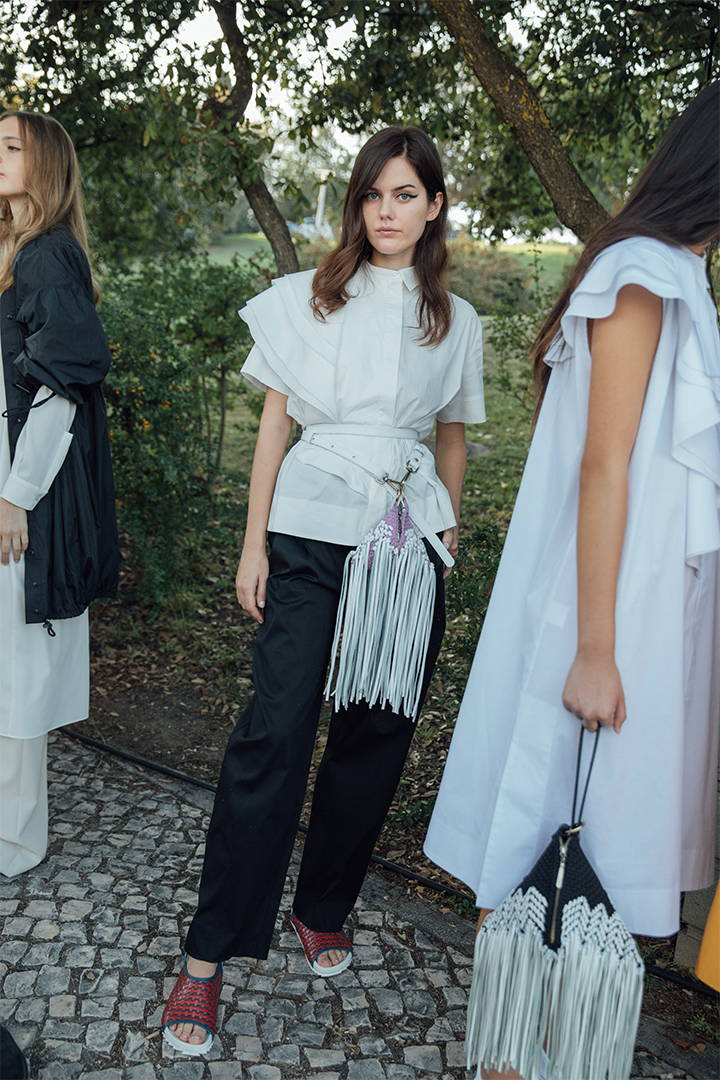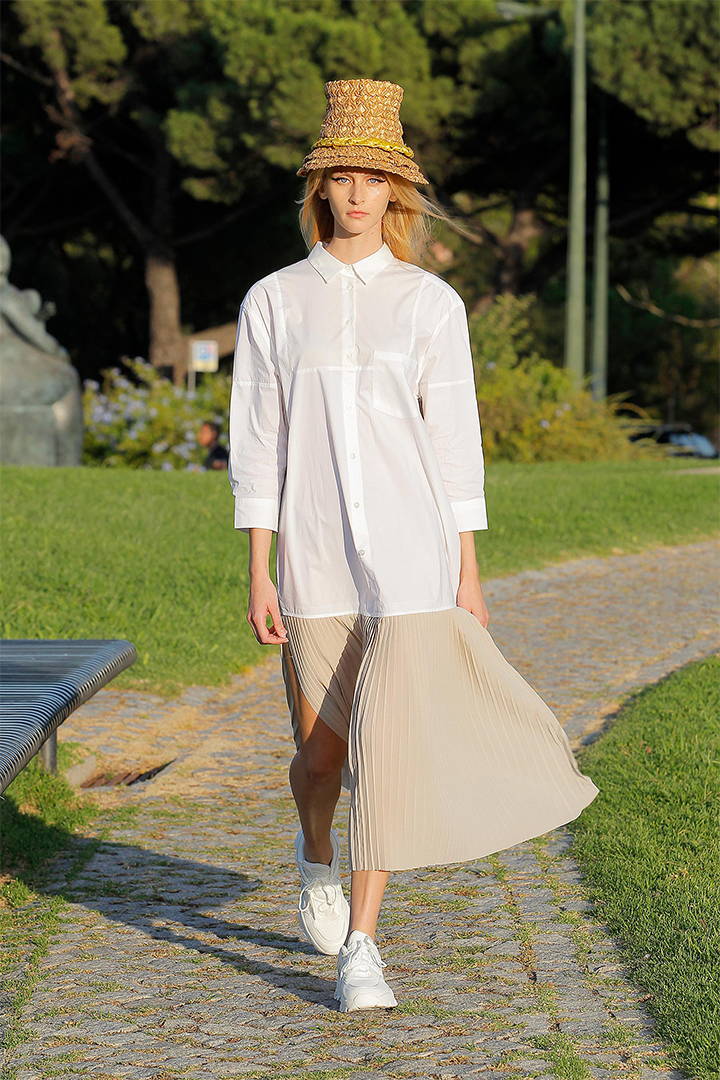 The collection features asymmetrical and fluid shapes combined with structured and oversized silhouettes. The color palette includes combinations of vivid and subtle hues: deep blue and green, brick red and tea rose, are matched with neutral tones of beige biscotto and gesso, white and black. The materials used are organic cottons, poplin, silks, knitwear, crepe, tailoring fabrics, and technical fabrics.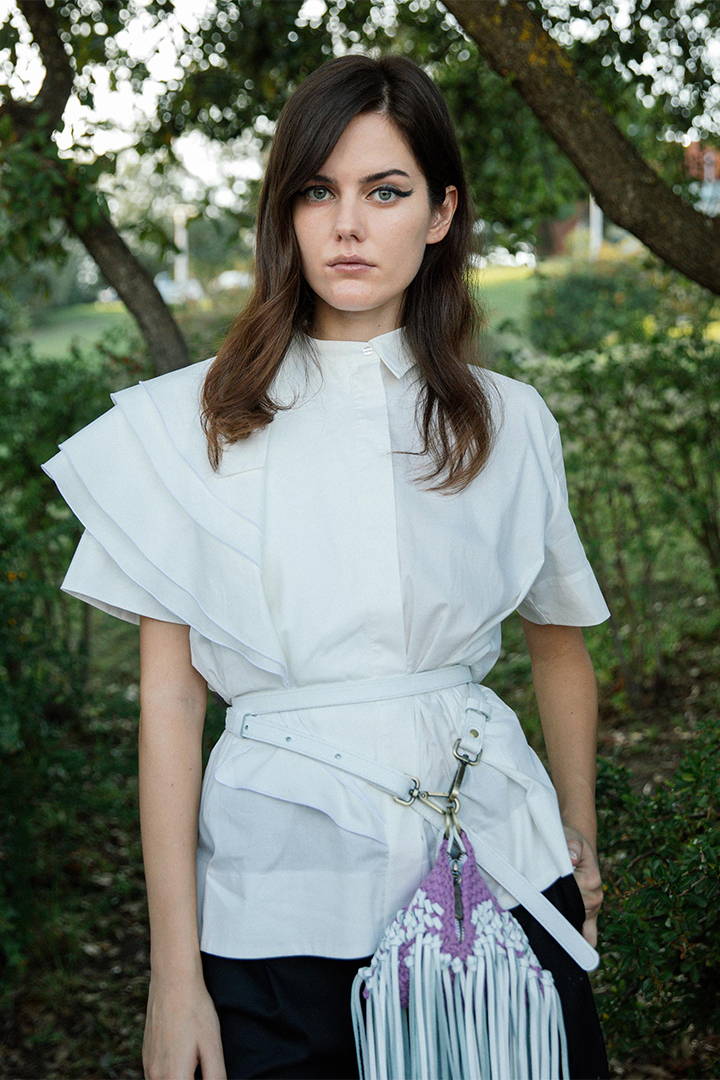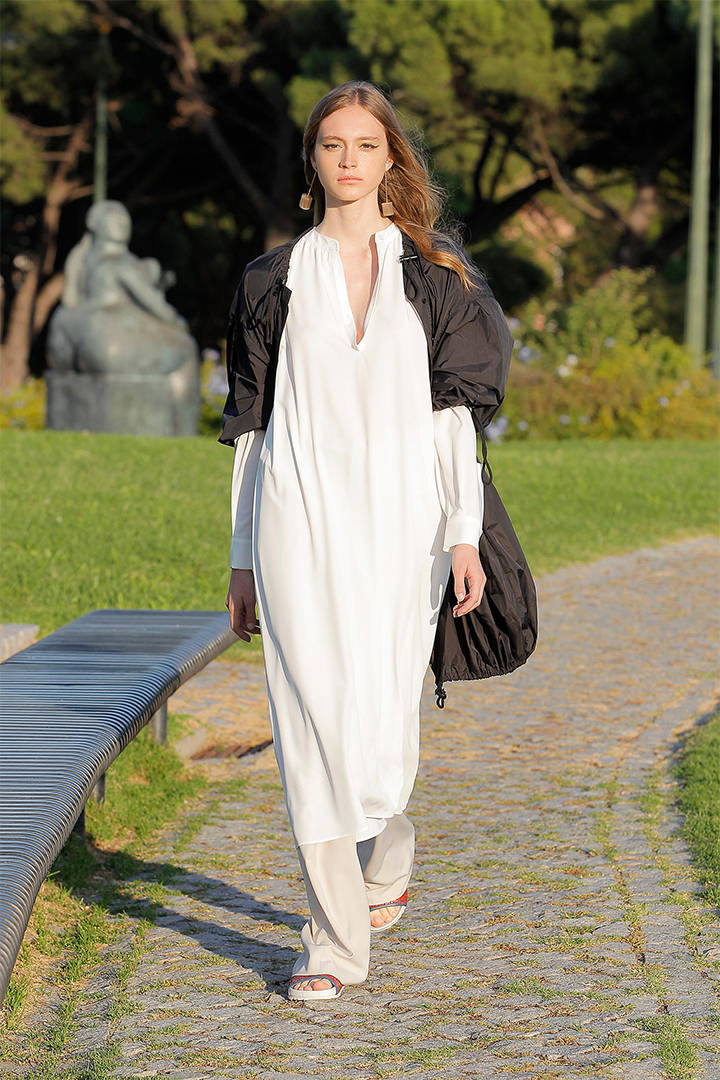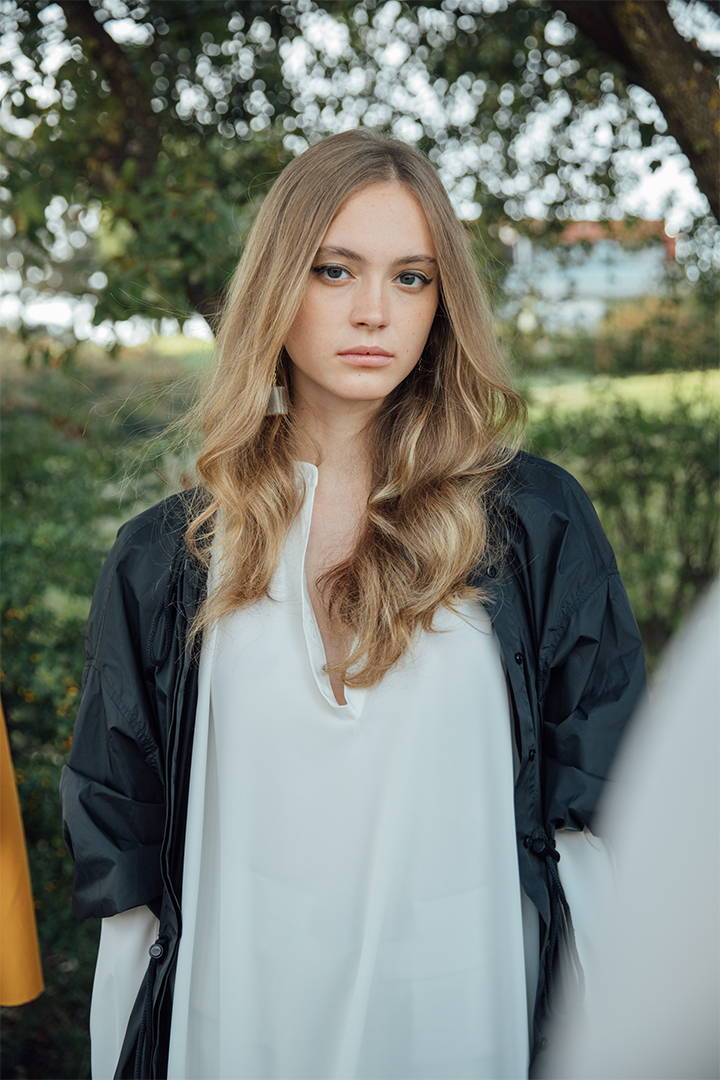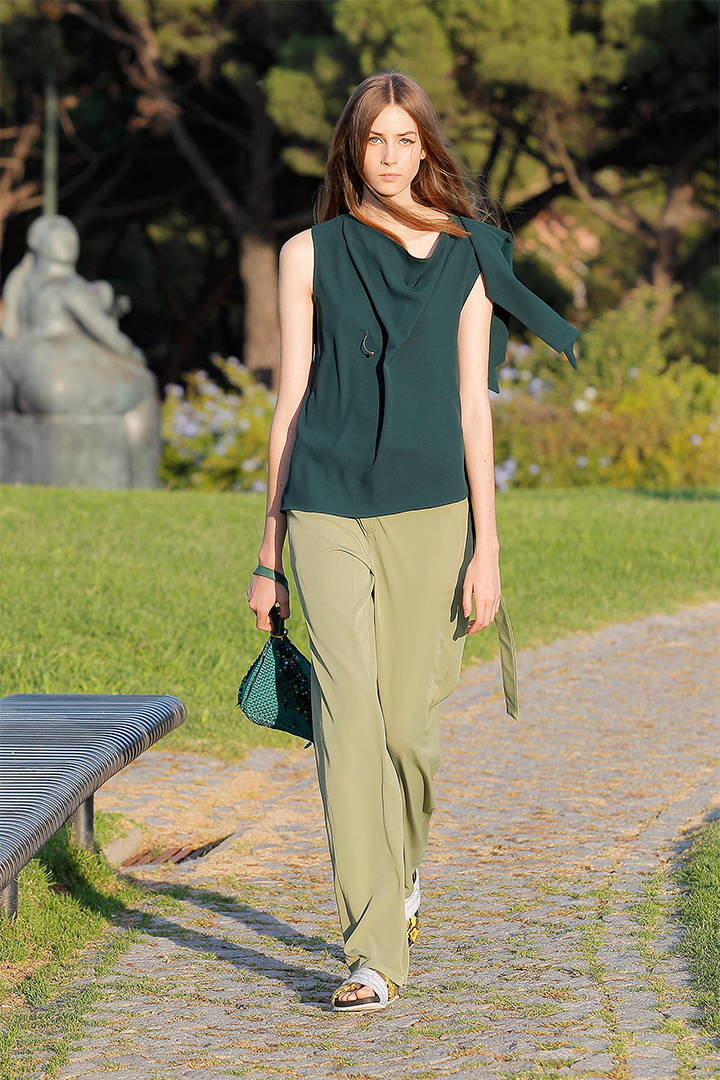 UNTOLD SS21 was unveiled on top of a hill overlooking Lisbon during the prestigious ModaLisboa - Lisboa Fashion Week.
Designer Ricardo Preto, who is also the Creative Director for Rustan Commercial Corporation, is known for representing the most refined qualities of women by offering functional clothes with a particular focus on materials and subtle tailoring. This goes hand-in-hand with the Ricardo Preto style characterized by its timeless collection of strong basics and elegant, modern lines.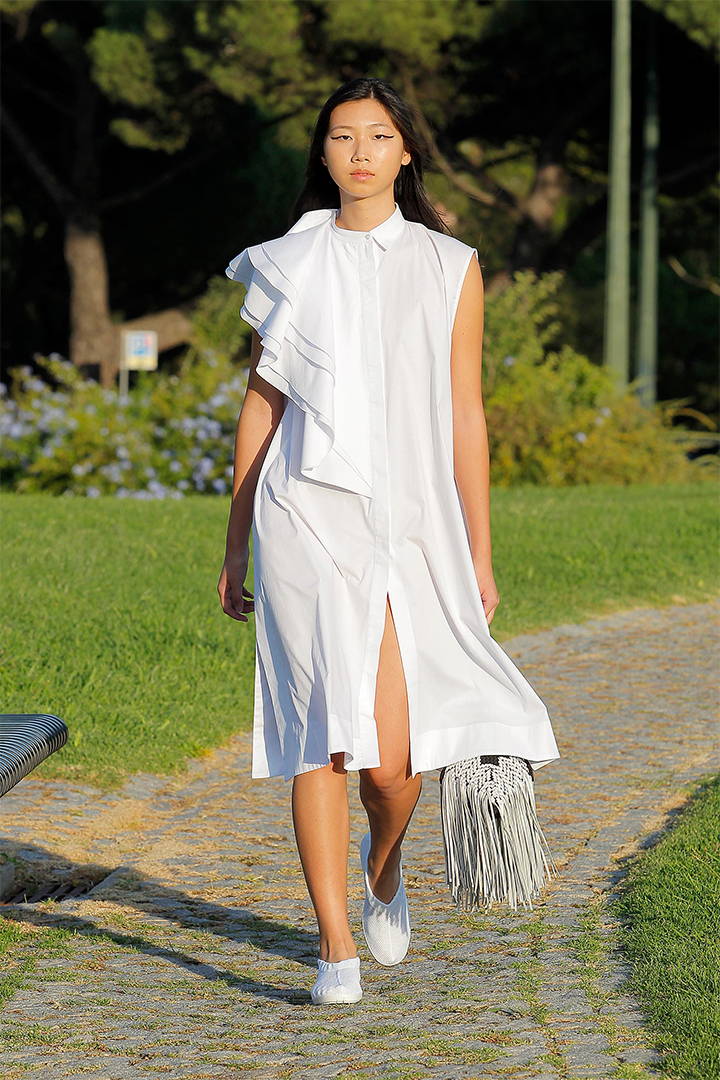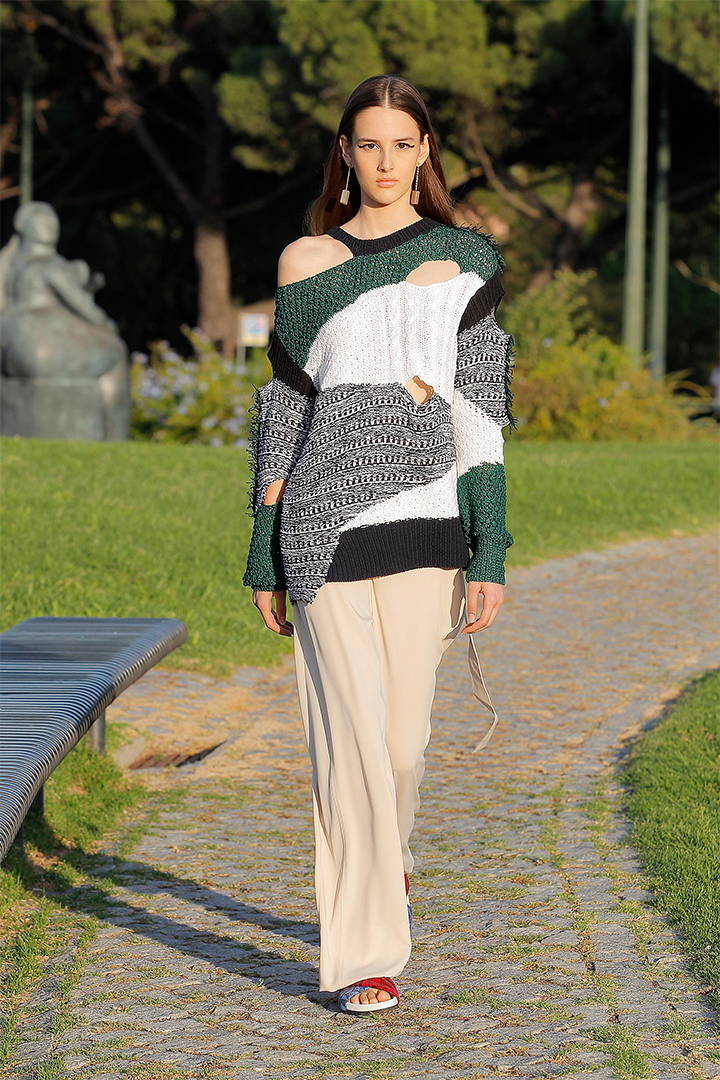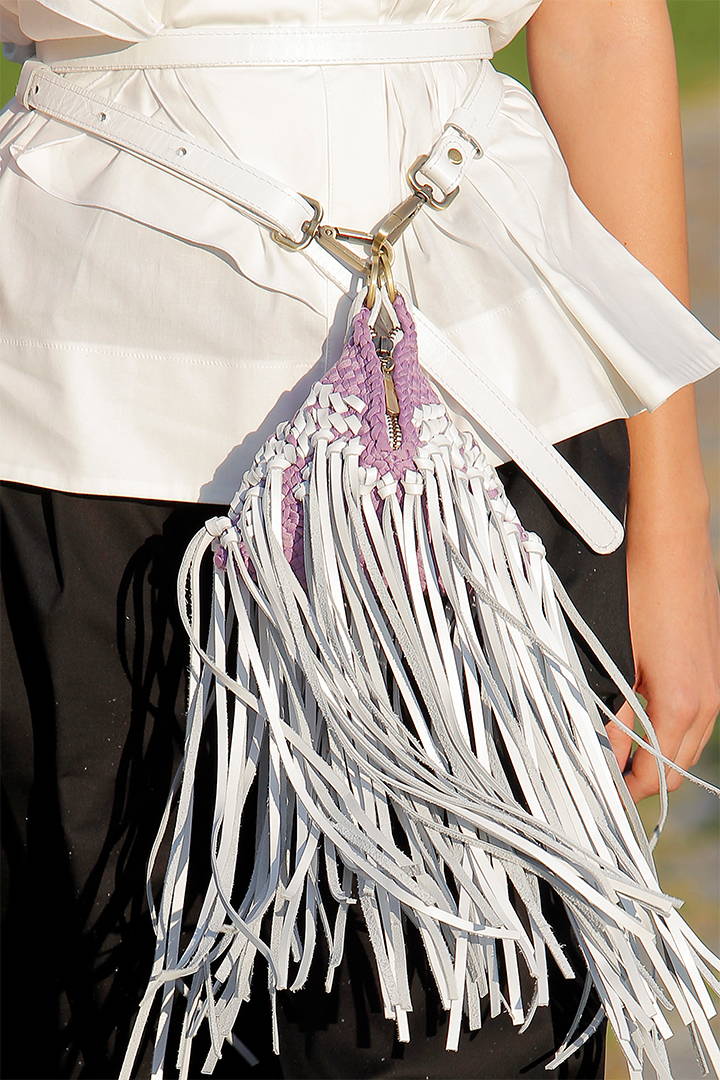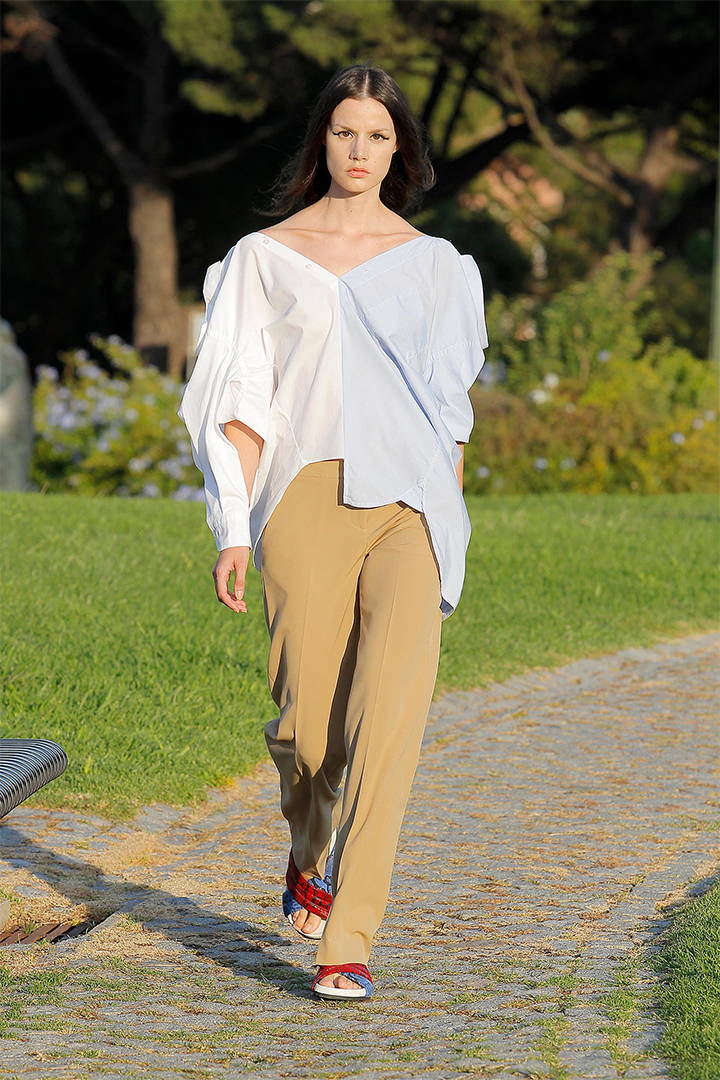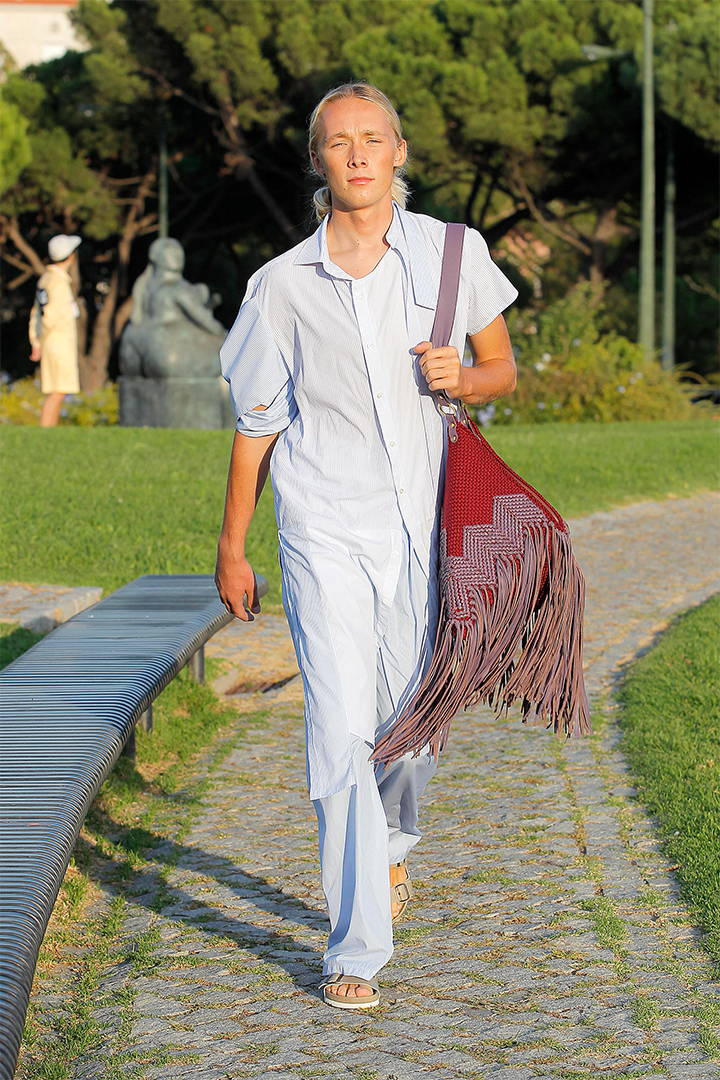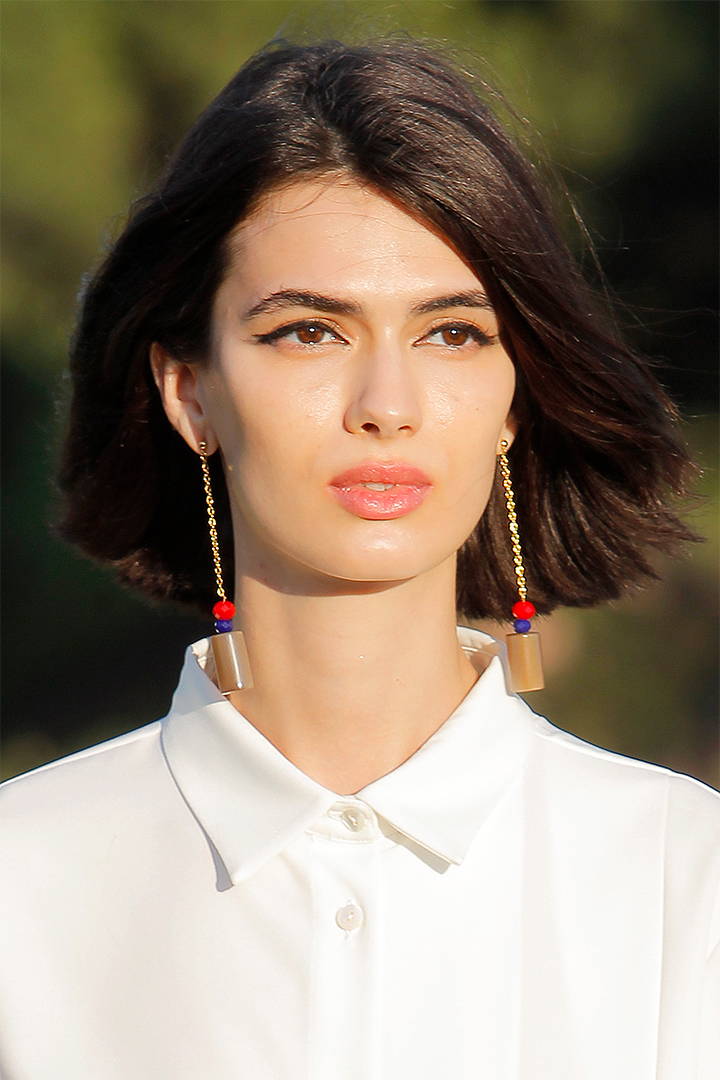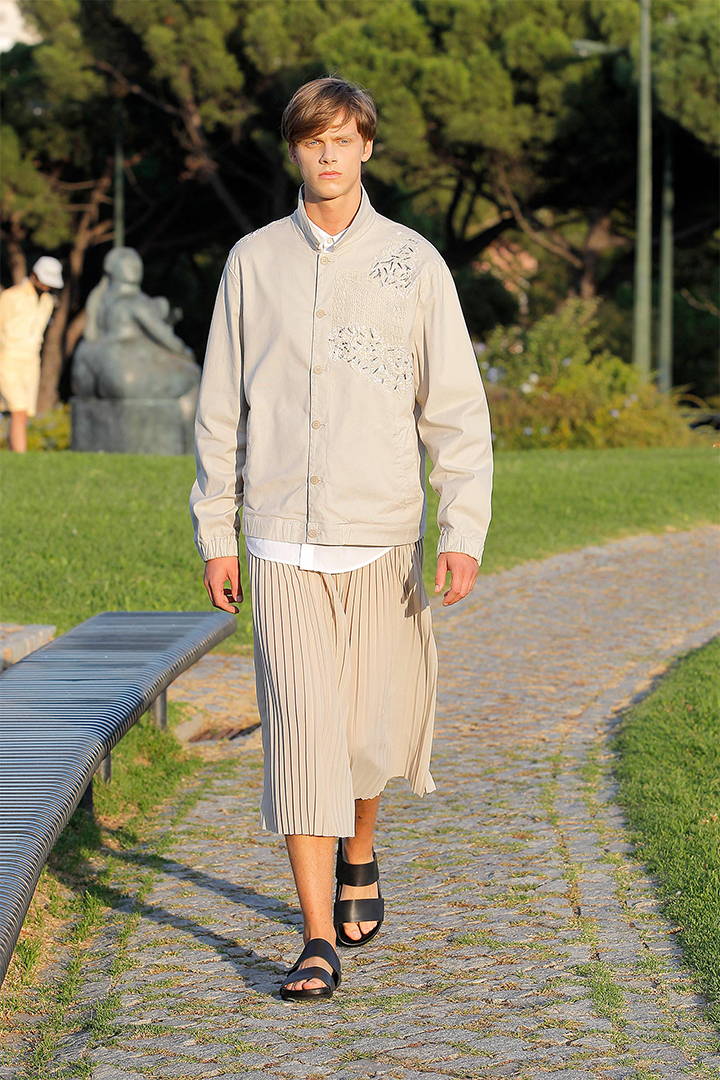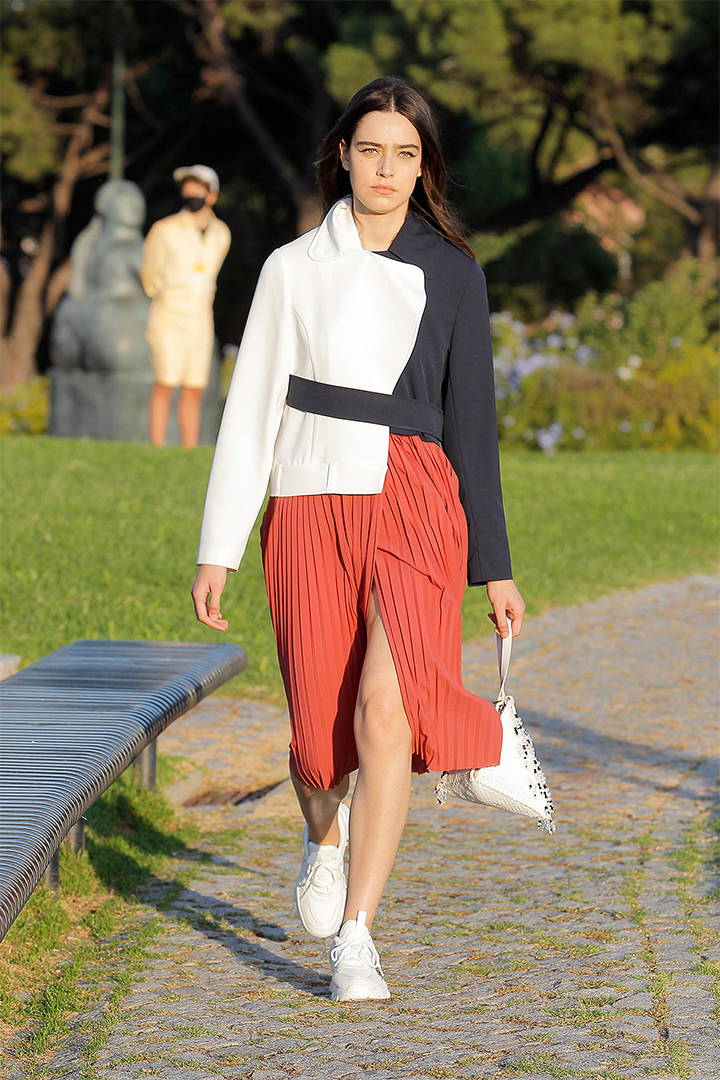 Rustan's offers the Personal Shopper On-Call program for shop-from-home convenience now accessible through one number 0917-111-1952. Contact your favorite Rustan's store to request for the personal shopper service, and a Sales Associate will be assigned to assist you with your inquiries, order confirmation and payment transactions. Fulfilled orders can be collected via curbside pick-up or items can be delivered to you for free, for a minimum purchase requirement of P5,000.*
Be the first to know about the latest updates and amazing offers on your favorite brands by joining the Rustan's LIVE Viber Community http://rstns.shop/RustansViber Follow RustansPH on Instagram and Facebook, and visit their website on www.rustans.com.


RUSTAN'S DEPARTMENT STORE PICK-UP POINTS AND STORE HOURS
Rustan's Makati
Main Entrance, Courtyard Drive, facing Glorietta 5
Monday to Thursday 10:00 a.m. to 8:00 p.m.
Friday to Sunday 10:00 a.m. to 9:00 p.m.
Rustan's Shangri-La
Main Entrance, Internal Road of Shangri-La Plaza
Monday to Thursday 11:00 a.m. to 8:00 p.m.
Friday to Sunday 11:00 a.m. to 9:00 p.m.
Rustan's Alabang
Main Entrance facing Parking Lot of Alabang Town Center, Commerce Avenue
Monday to Friday 11:00 a.m. to 8:00 p.m.
Saturday to Sunday 11:00 a.m. to 9:00 p.m.
Rustan's Gateway
Main Entrance, General Aguinaldo Avenue facing New Frontier Theater
Monday to Friday 10:00 a.m. to 9:00 p.m.
Saturday to Sunday 10:00 a.m. to 10:00 p.m.

Rustan's Cebu
Main Entrance, Cardinal Rosales Avenue
10:00 a.m. to 9:00 p.m.
For Personal Shopper On Call, a minimum purchase of P5,000 automatically grants you free delivery for Metro Manila, Cebu and other Provincial Areas.
For purchases below P5,000, a fixed delivery fee of P200 for Metro Manila and Cebu addresses, and P300 for provincial areas will apply.
Extra-large packages will be charged P500 delivery fee for addresses within Luzon, while P750 is charged for delivery to Visayas or Mindanao.  
Complete Terms & Conditions and additional information about the Personal Shopper on Call program can be found at www.rustans.com
---