Top 5 of 5: Series 3
Dive into the colorful world of your favorite designers
Whether their brands have been around for a few years or a few months, fashion designers have enhanced our understanding of what fashion is, and what it can become in the future. While some of us enjoy following the latest collections and trends, there are also the many others who are equally intrigued by the lives of the masterminds behind such wonderful creations.
Discovering more about their personal hobbies and preferences is truly a rare treat. Rustan's allows you the chance to dive into the colorful world of some of our favorite creatives, as we bring forth five designers' list of top fives. From emerging talents to established fashion names, we present to you an exclusive look into the favorite things of some of the most admired names from Rustan's roster of impressive brands.
Read on to learn more about Criselda Lontok, beloved designer of her namesake brand; Justin Chang, Business Development Manager of Ascot Chang; Sun-yuul Yie, head of trendy accessories brand Yuul Yie; Tadashi Shoji, acclaimed fashion designer of his eponymous brand of evening and red-carpet wear; and Youngwon Kim, Director of cult favorite contemporary bag brand Danse Lente.
Top Movie of All Time
Criselda Lontok (CL): Breakfast at Tiffany's with Audrey Hepburn, who portrayed her role excellently. Her beauty and elegance were reflected in the way she carried herself, especially in the chic outfits of Givenchy.
Justin Chang (JC): Inception. It is amazing how you can pick up on different things each time you watch it.
Sun-yuul Yie (SY): Bagdad Cafe (1987), also known as 'Out of Rosenheim' (original title) is my all-time favorite movie. I re-watched this movie over and over again since I was a little girl. I love the director of the film, Percy Adlon, and most importantly I love his mise en scène and the color palette of this film.
Every time I watch this movie, the whole storytelling is always fresh and meaningful to me. Themes such as Love, Humanity, Friendship are portrayed beautifully with a spoonful of joy throughout the film.
The recurring themes of this movie always inspire my work and I especially love watching this movie at dawn.
Tadashi Shoji (TS): Mademoiselle by Tony Richardson is my favorite film.
Youngwon Kim (YK): I love The Talented Mr Ripley. It's so stylish and offers great escapism with the beautiful Italian scenery. The stellar cast are really at the height of their careers at the time of the film, and it was contrasted by the fascinating psychological thriller storyline. I return to it all the time.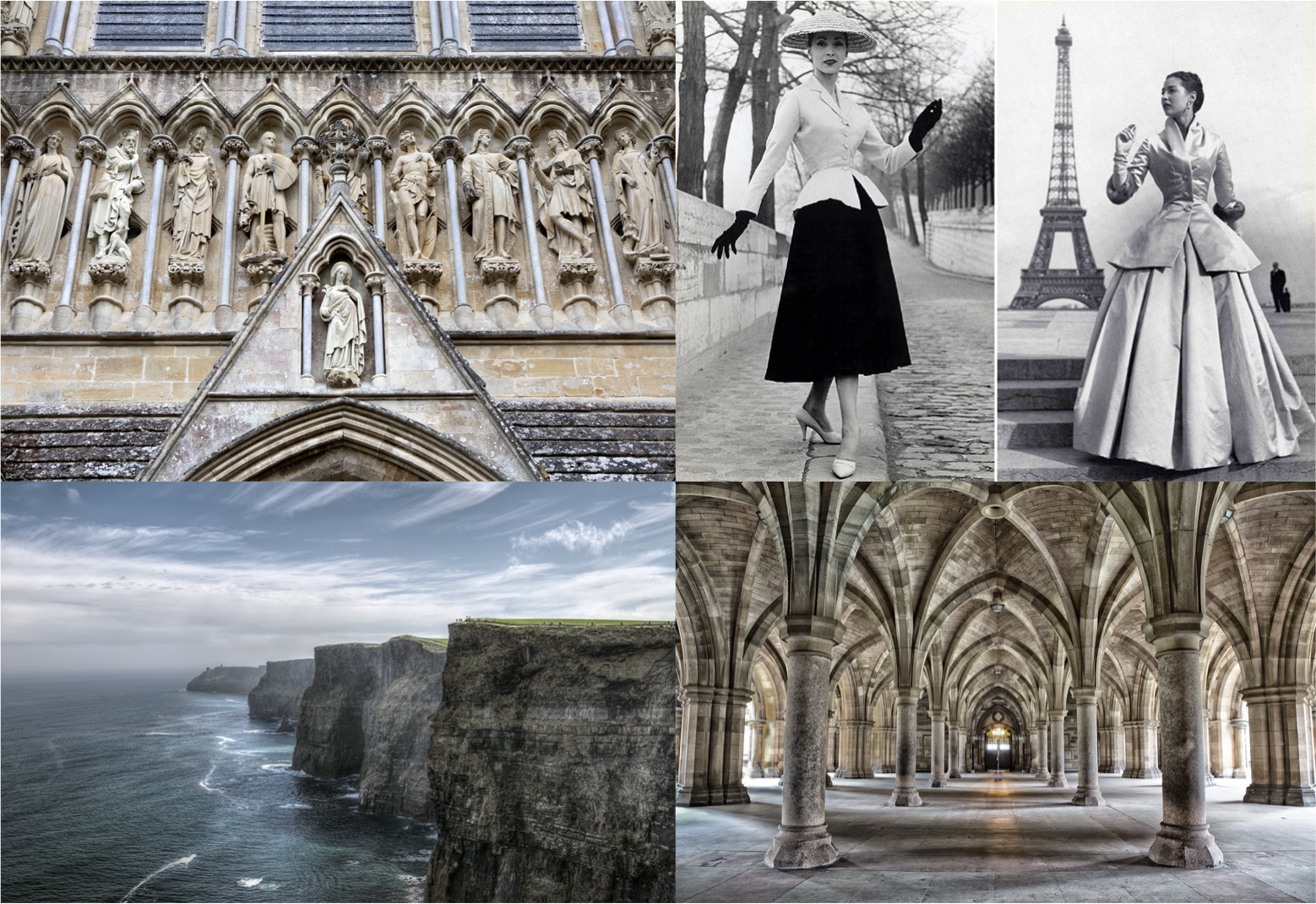 Top Design Inspiration
CL: The richness of the past era, especially in the 40s and 50s where everything was so elegant, gives me the ultimate inspiration.
JC: As we are in the business of bespoke suits, I would say Vintage Menswear, because our grandfathers knew how to dress better than us.
SY: I have always been attracted to geometrical and natural shapes. I enjoy observing nature and elements in nature and always find the rugged texture and pure forms in nature very inspiring.
This is how I first came to imagine one of my most innovative creation, 'Cliff heels.' As the name suggest, 'Cliff heels' looks like a surface of a rocky cliff. I carved each surface of the heel by my hand to portray the irregularity of the rocky surface found in nature.
After the creation of the 'Cliff heels', we then extended this motive of "rugged nature" to develop a jewelry line and created the 'Cliff Pearl Headpin', 'Karst Ring' and 'Frame necklace.'
TS: The richness of historical cultures inspire me and my collections, every single time.
YK: Throughout my career, I have always looked at sculptures and strong architecture shapes.
For the AW20 collection, for example, I wanted to develop these raw inspirations and looked to the Paris Left Bank to introduce a softer, organic look to the collection.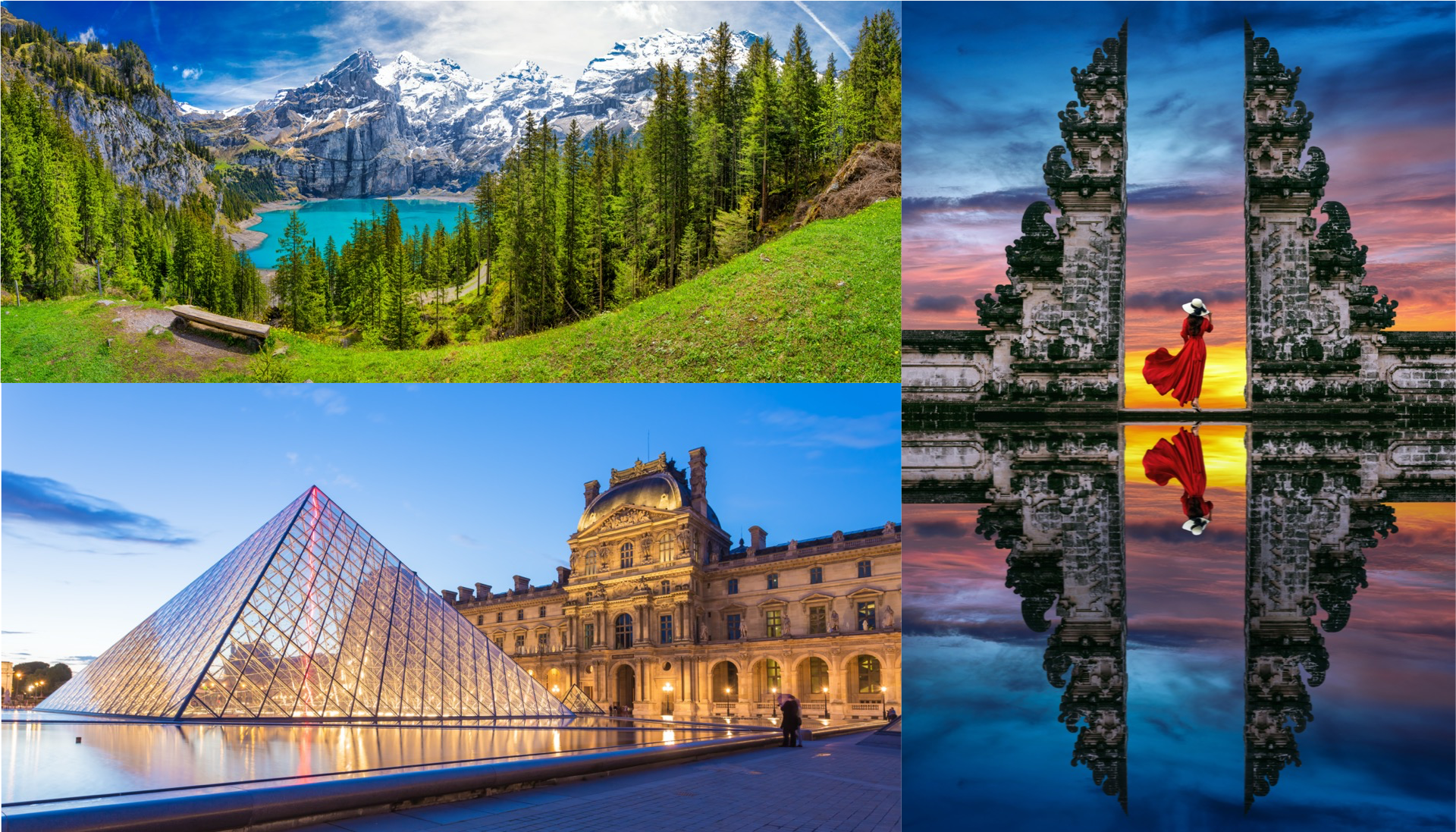 Top Travel Destination
CL: I have always loved Paris. Its architecture, the museums like the Louvre and many other sights like the Eiffel Tower, the prestigious fashion boutiques of Chanel, Dior, Balenciaga, and many others. I shall never get tired of returning to this City of Love.
JC: Bali, for some relaxation with the family.
SY: Without a doubt, I would say Bali would be my top destination!
I definitely need a break in midst of all of the hectic things that are happening in the world right now. I want to immerse myself in the "Eat, Pray, Love" mindset and just take a walk on the warm, soft sand of the coast, feeling the fresh breeze of Seminyak Beach.
Just like Liz (Julia Roberts) in the movie, I want to set my focus entirely in my mind and body and most important focus on self-care.
Breathing in and out in midst of Ubud forest or floating mindlessly in the shimmering wave by the beach, I want to surround myself in the nature where I get the greatest inspiration from and recharge myself.
TS: Shanghai, because there is nothing better than being with my family.
YK: I love the beautiful, wild nature of Switzerland, and I find the colors and landscape very charming and mediative. It is definitely an ideal scene to rest and recharge after recent events.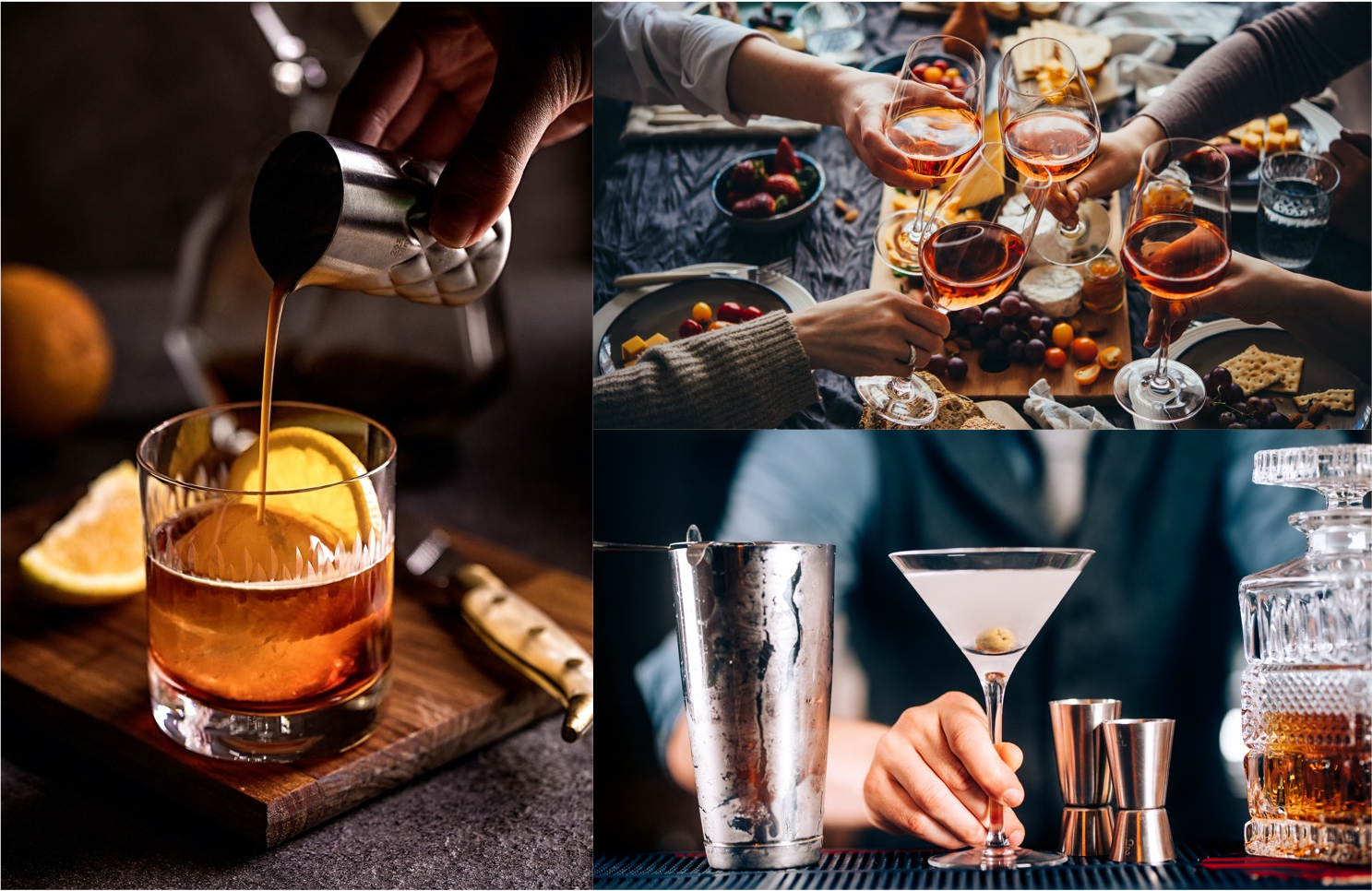 Top Cocktail or Drink of Choice
CL: I'm not really much of a drinker but given a choice, I shall prefer red wine.
JC: Coffee Negroni. The coffee aromas add complexity to the traditionally bitter and sweet cocktail. The perfect first drink at a night out.
SY: What an interesting question!
My go- to favorite drink is actually a Korean hybrid traditional drink called 'BOKSOONDOGA.' It is a Korean traditional rice wine called 'Makgeolli' with a special twist of sparkling finish. And that's what makes this traditional wine so unique and contemporary. It has a milky yet fruity taste, almost like a Korean Moscato but very different in viscosity and color. I highly recommend everyone to try it!
TS: I don't drink alcohol anymore, but Campari soda used to be a favorite!
YK: I love the clean and sharp taste of a strong Martini.
Top Quote you Live By
CL: My guiding principle in life is showing compassion to others, regardless of social status, both at home or at work. That is the very essence of showing respect, most especially to my household and work colleagues.
JC: "Success is not final. Failure is not fatal. It is the courage to continue that counts." – this quote is usually attributed to Winston Churchill, but that's actually false because he never said those exact words.
In these difficult times, we must remember to keep on going.
SY: After this pandemic, we can all agree on this quote: "Our very being, essence, health and happiness depend on Mother Earth" by David Suzuki.
I know that this could sound a little depressing but I am very certain about the lesson that I learned throughout the years. I've learned that human being should be humble in front of mother nature because no matter how hard we try to change the result, there is so many uncertainties and incontrollable elements in life that only nature will decide for us.
Mother nature is all mighty and great. For this, we all should accept this fact and work hard in our given circumstances.
Let's support each other and try our best to be healthy & positive in this time of difficulty!
TS: "One day at a time."
YK: I love this quote by Phoebe Philo:
"One of the reasons why I try to use fabrics and cuts that don't go out of fashion is because I like the idea of women buying the clothes and then... I don't know what the word is... cherish sounds over-emotional for a relationship with a piece of clothing... but for a woman to feel proud, satisfied, comfortable and powerful in them, to wear them and get on with their lives."
Visit your favorite Rustan's store or call 0917 111 1952 for the Personal Shopper on Call service, and shop the luxurious collections of dresses and separates from Criselda Lontok, and exquisite occasion wear from Tadashi Shoji. Complete every look with unique accessories from Danse Lente and Yuul Yie. Book an appointment now and have a bespoke suit measured by Ascot Chang.
---