The Sweet Spirit of Christmas
Feel and savor the holiday season this year at Rustan's Christmas Shop!
Ring in the holidays with a stunning Christmas corner with the help of Rustan's! Feel the most-awaited day of holly and jolly by seeing a beautiful tree complete with twinkling lights and shimmering ornaments. From mesmerizing crystal balls to fun, cute Christmas elves and Santas, find all the fun decor and chic Christmas touches you've imagined at the Rustan's Christmas Shop!
In this season of merry, switch it up from the traditional tree and décor with a vibrant setting, which you can actually put up with the help of your family. The kids, and everyone else in the household, will love taking part in the whole process, making this a highly anticipated family tradition.
Here are some sweet inspirations by Rustan's: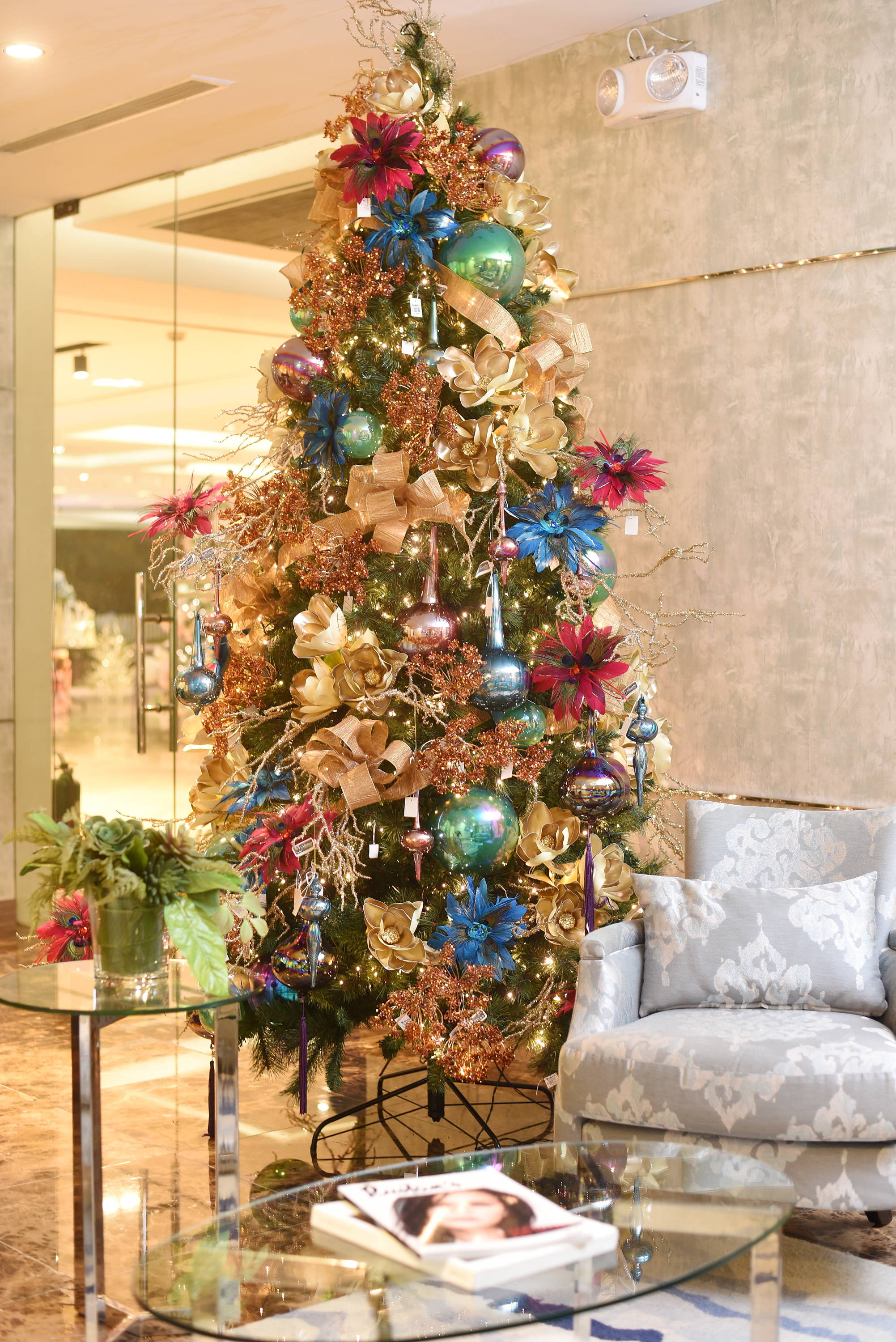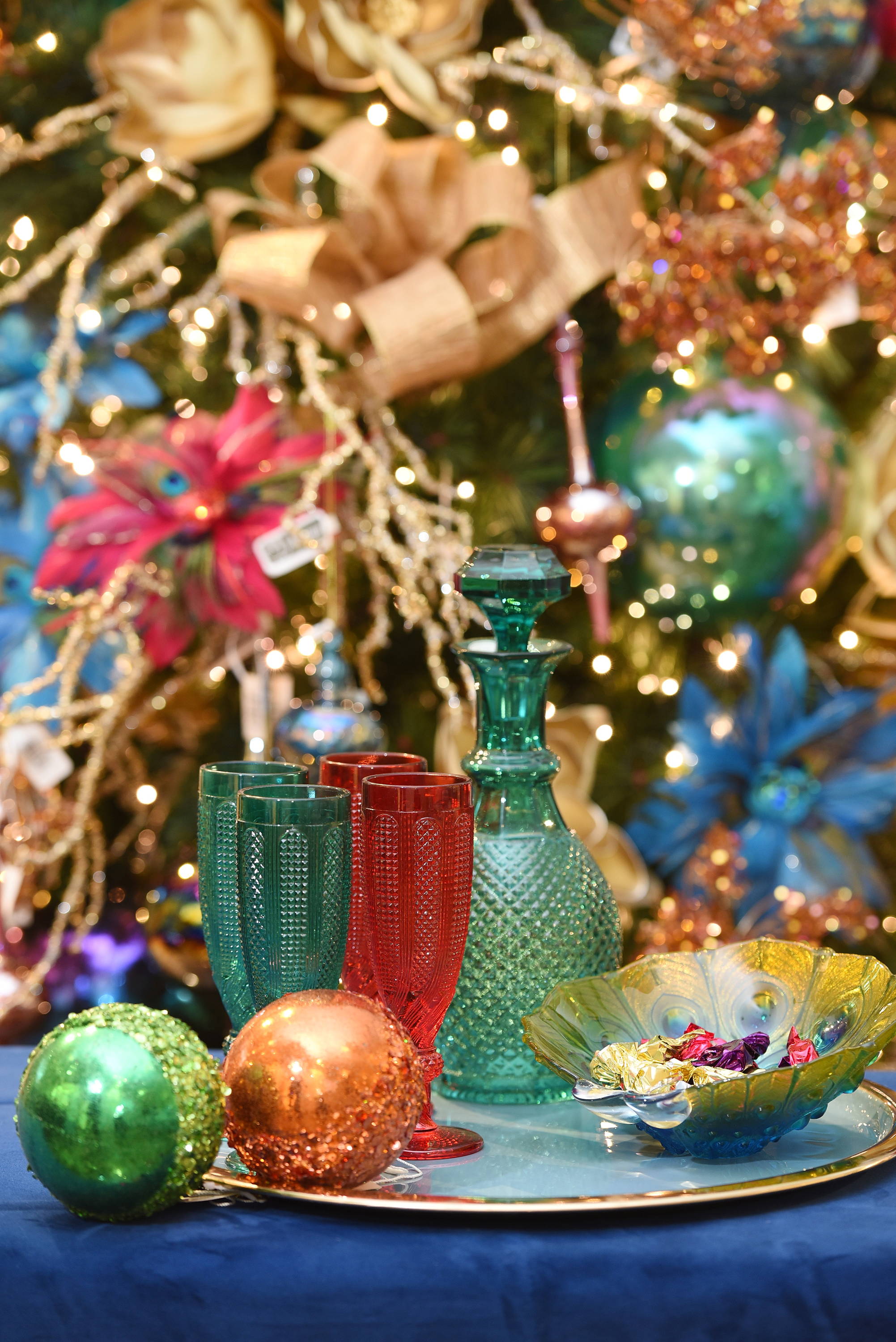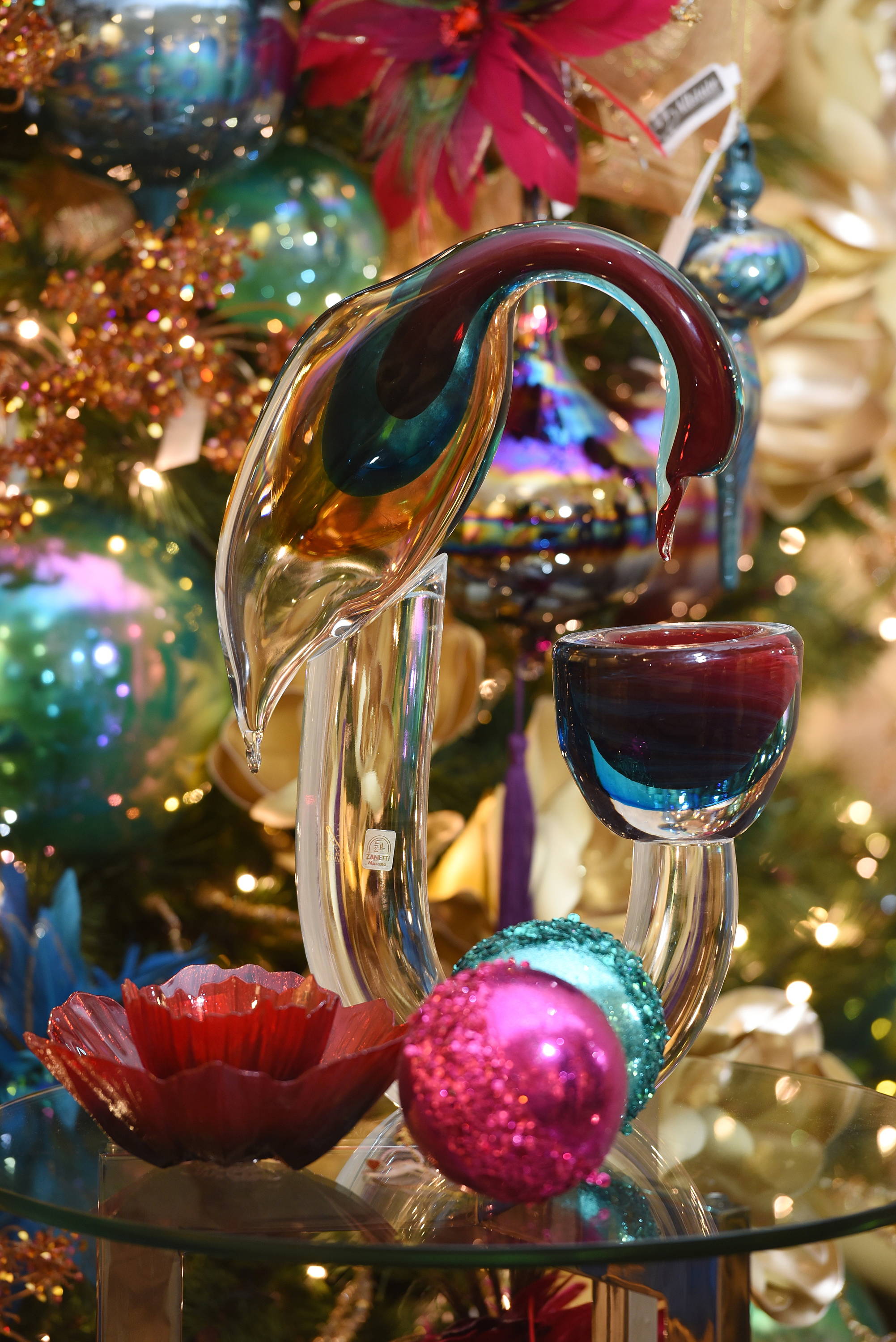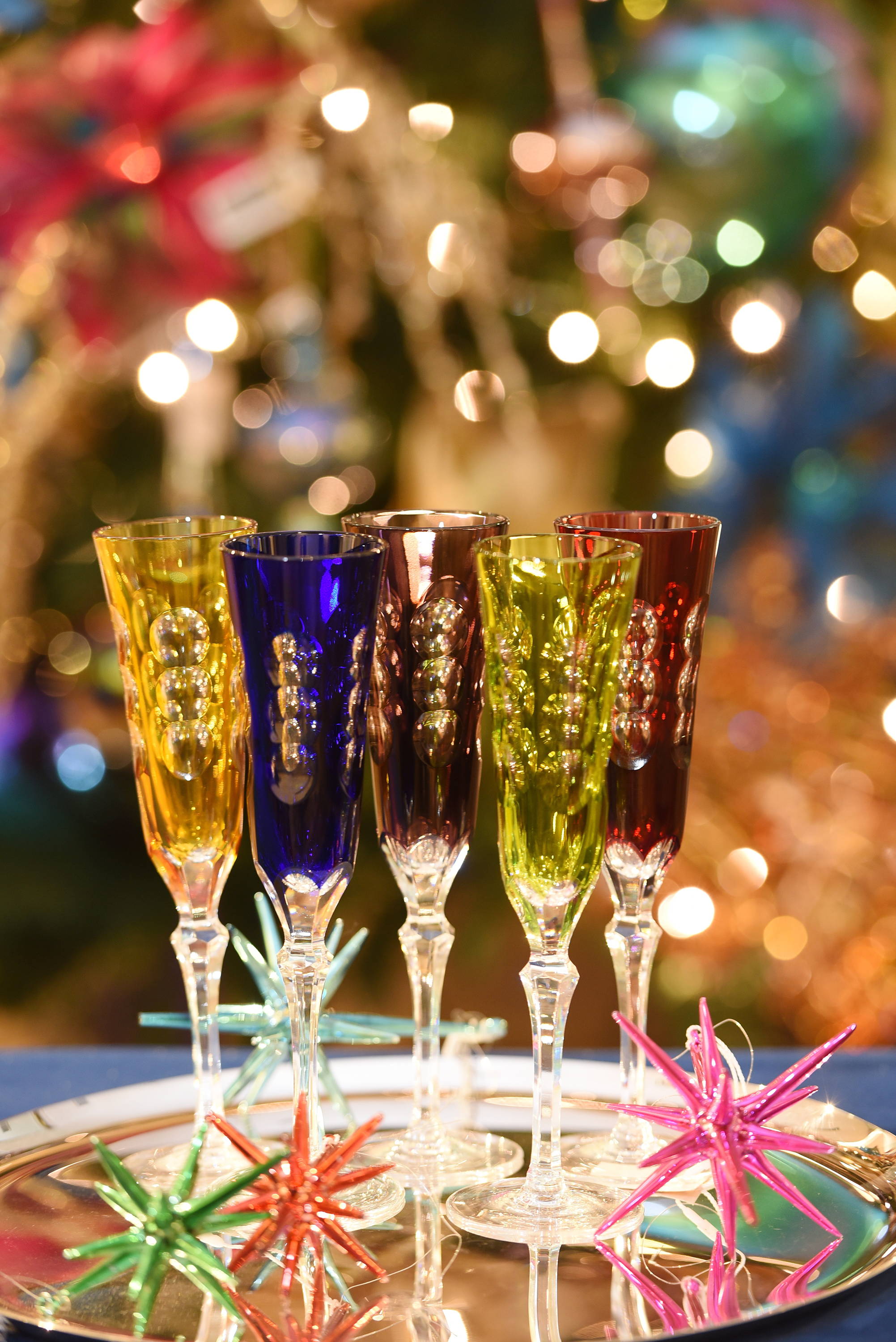 All is Bright
Put a more vibrant touch to the holidays with luscious, jewel tones like emerald, topaz, amethyst, and sapphire. Channel luxury with silverware from Christofle and champagne flutes from Kawali, which add more sparkle to the holidays. Extend the exuberant spirit of the season with equally mesmerizing glass and crystal table accents from Vidro and Maleras, decorated with unique embellishments, delightful sculpted vases from Zanetti Murano.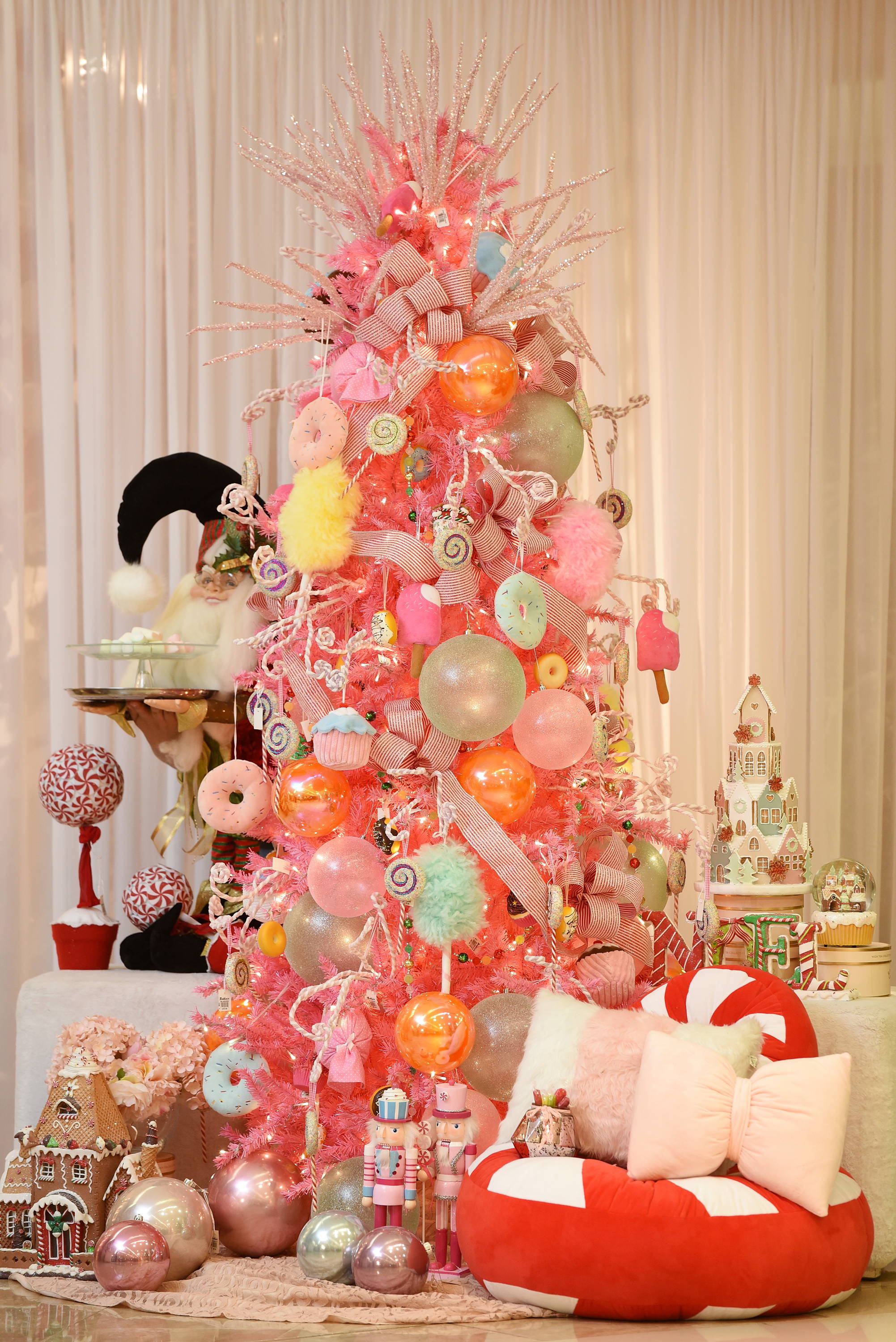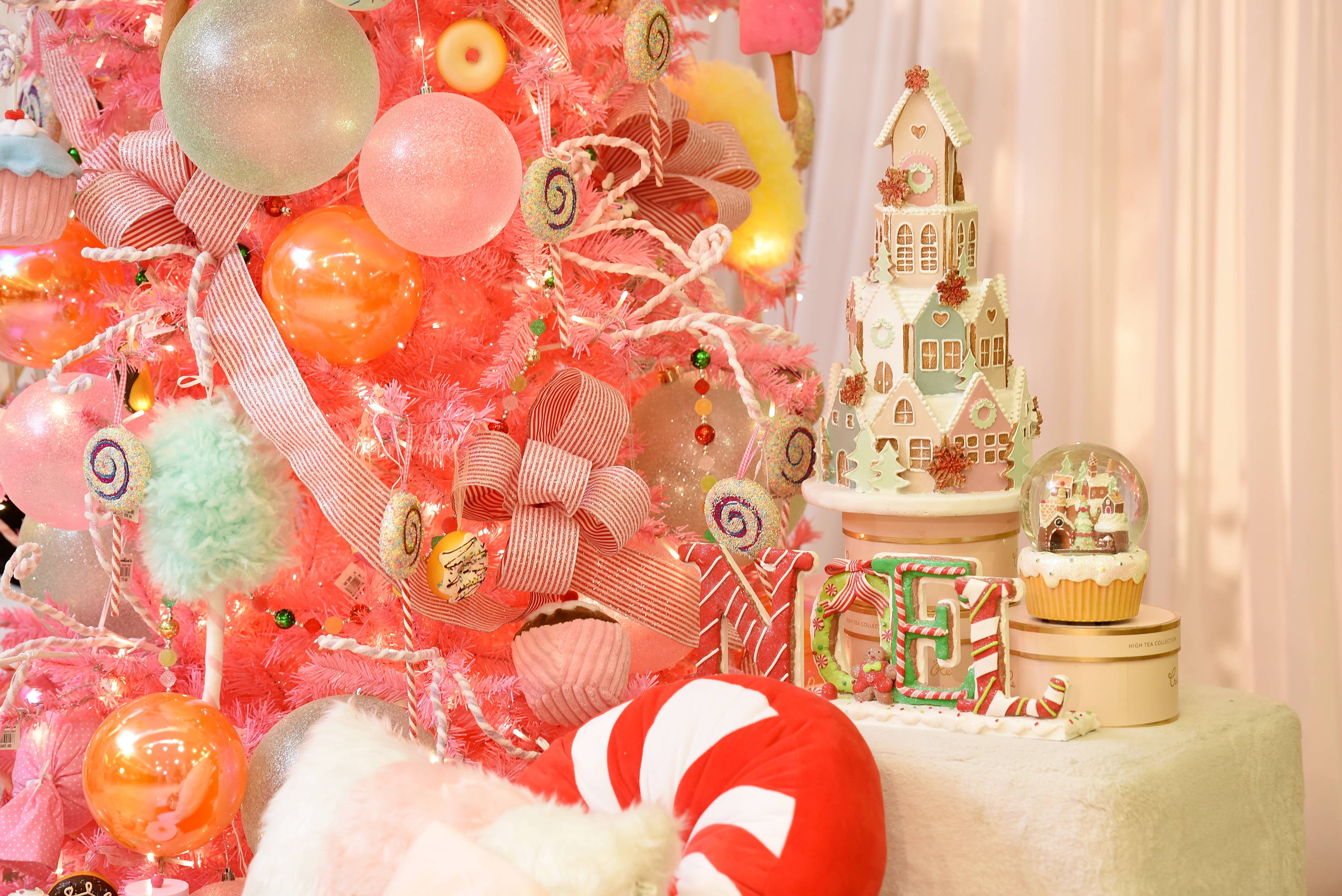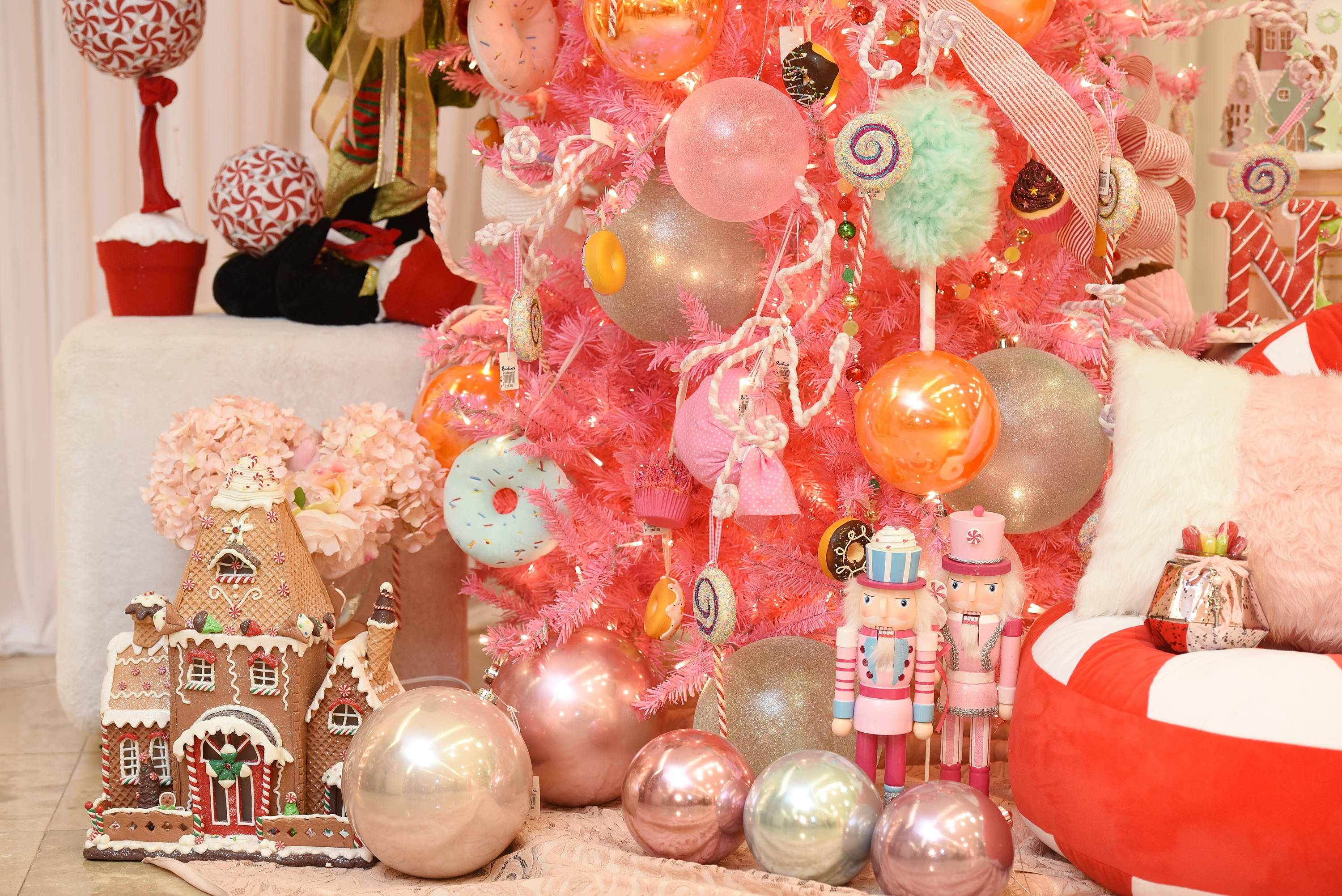 Christmas Delight
If your idea of a Christmas home is filled with the warm, delicious aromas of gingerbread houses and hot chocolate, complement the setting with a sweet Christmas tree that is as joyful and as bubbly as its homeowners. Add a touch of whimsy and playfulness with a bubble-gum inspired Christmas tree in pink that's decorated with sweet treats such as plush donuts, cupcakes, tinsel and balloons! Don't forget the snow globes, too!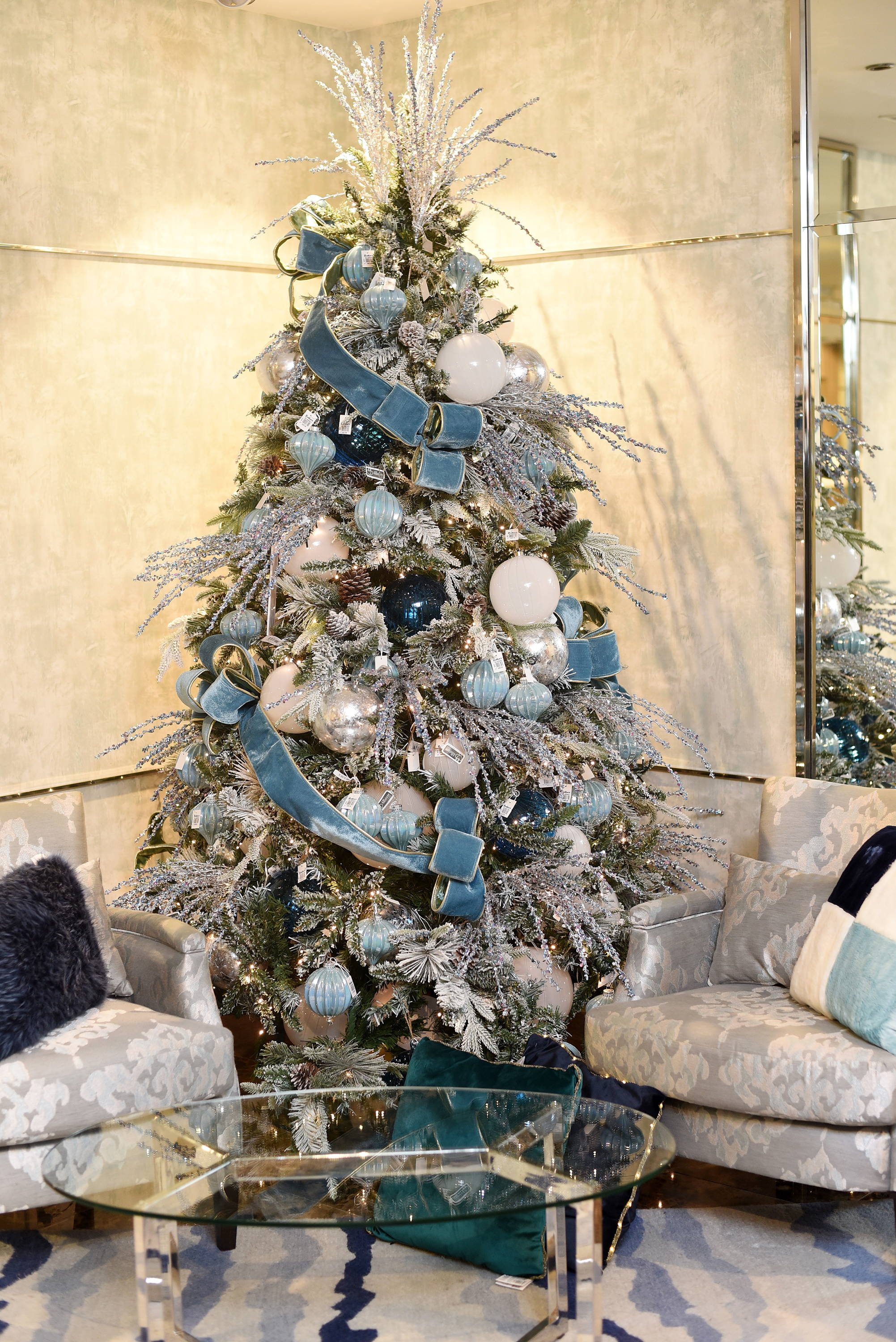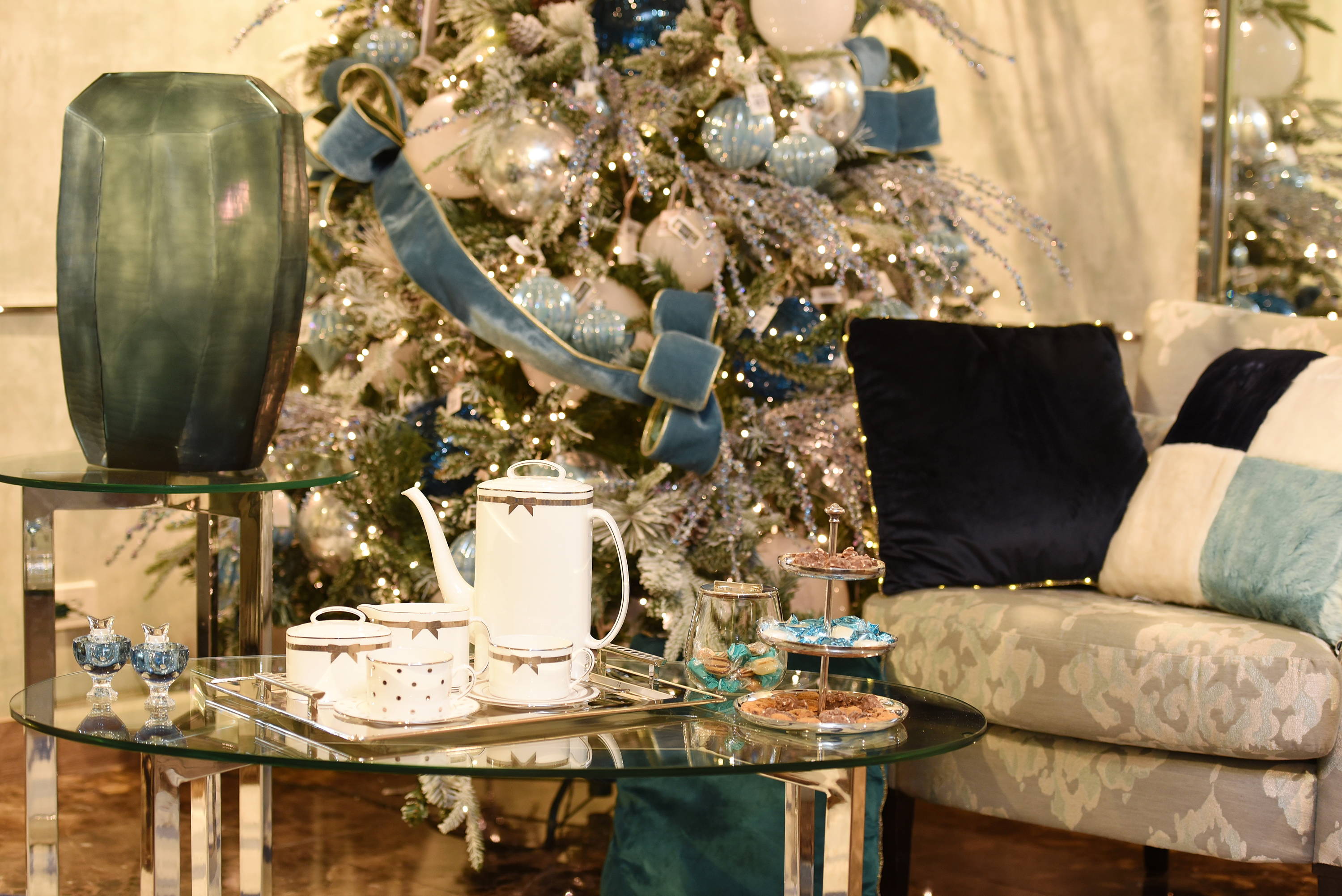 City Glam
While it may not snow here in the tropics, channel a white Christmas with a "snow-covered" tree made with frosted tips, silver tinsel, glittery snowflakes, and décor in stunning shades of blue, silver and white! Keep the palette consistent throughout the space with glass décor from Christolfe, throw pillows in geometric patterns, and chic dinnerware from Kate Spade New York with vases from Guaxs.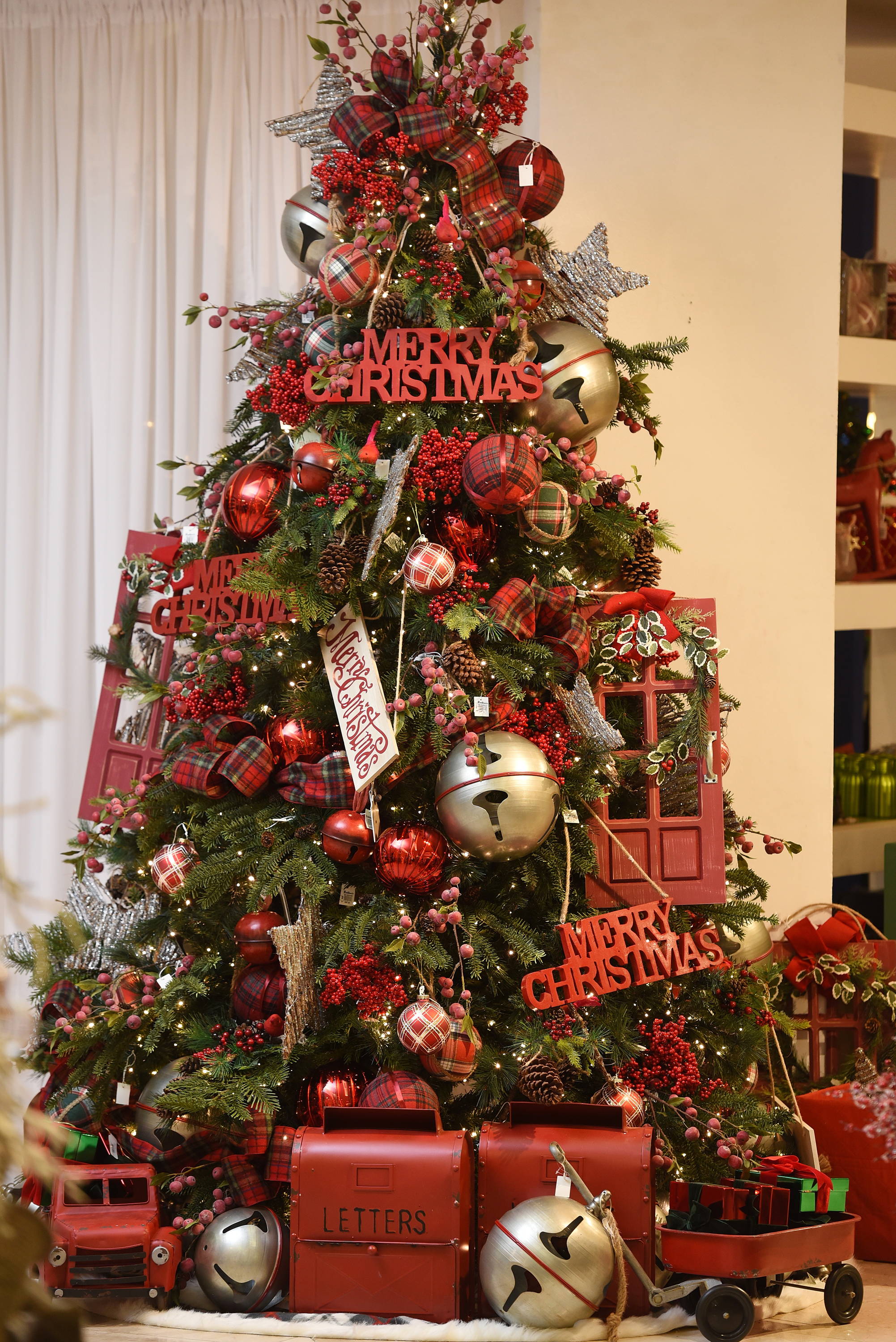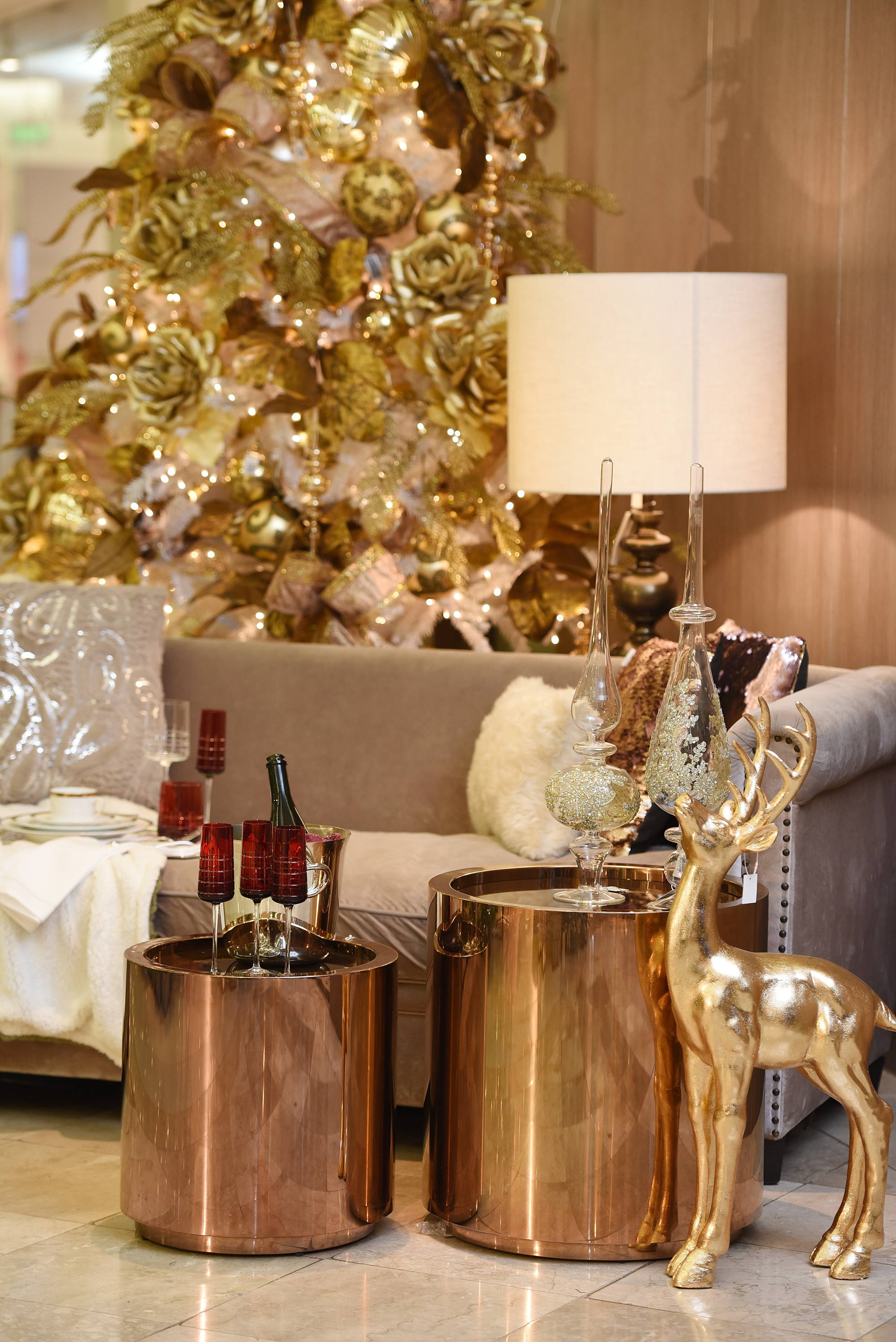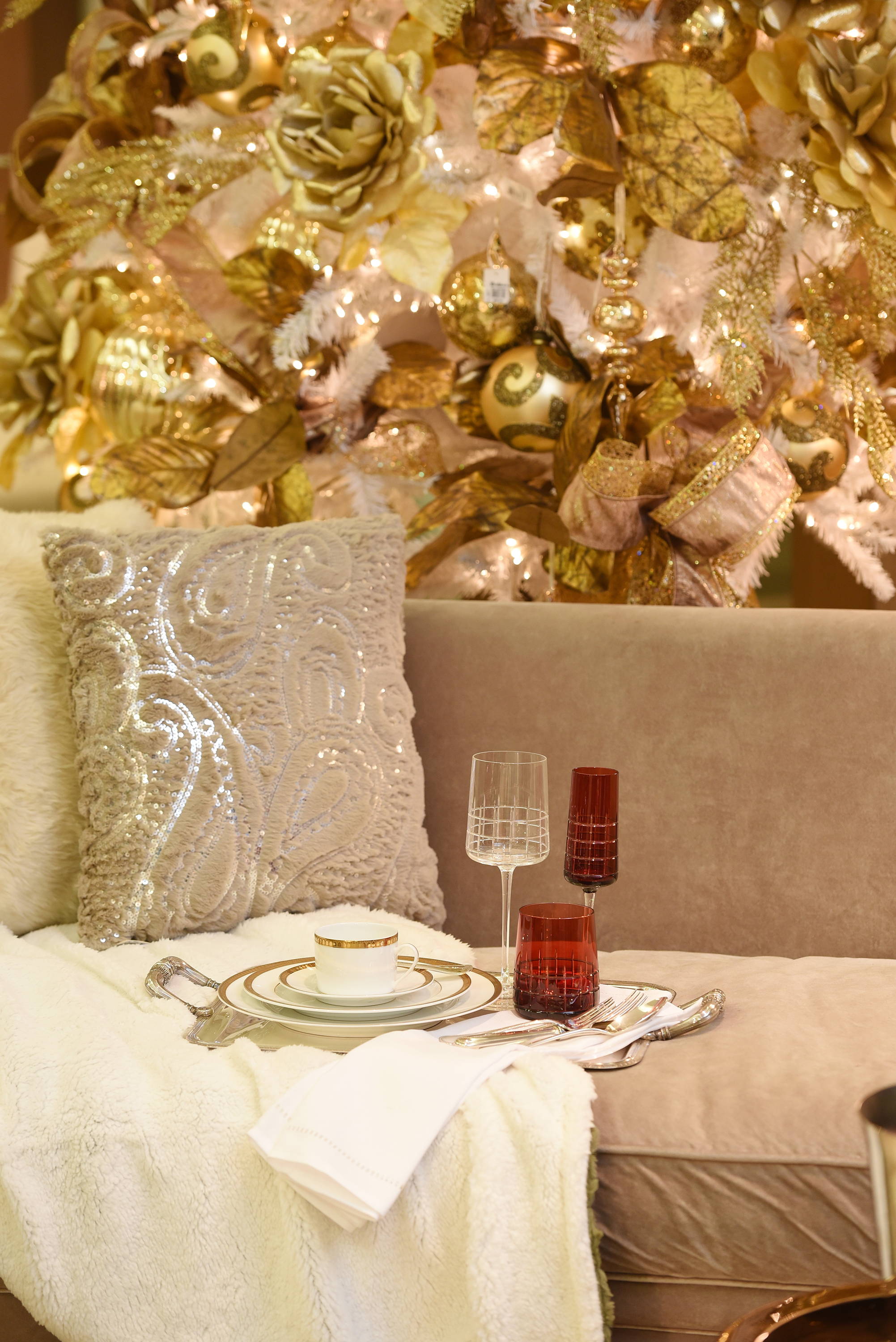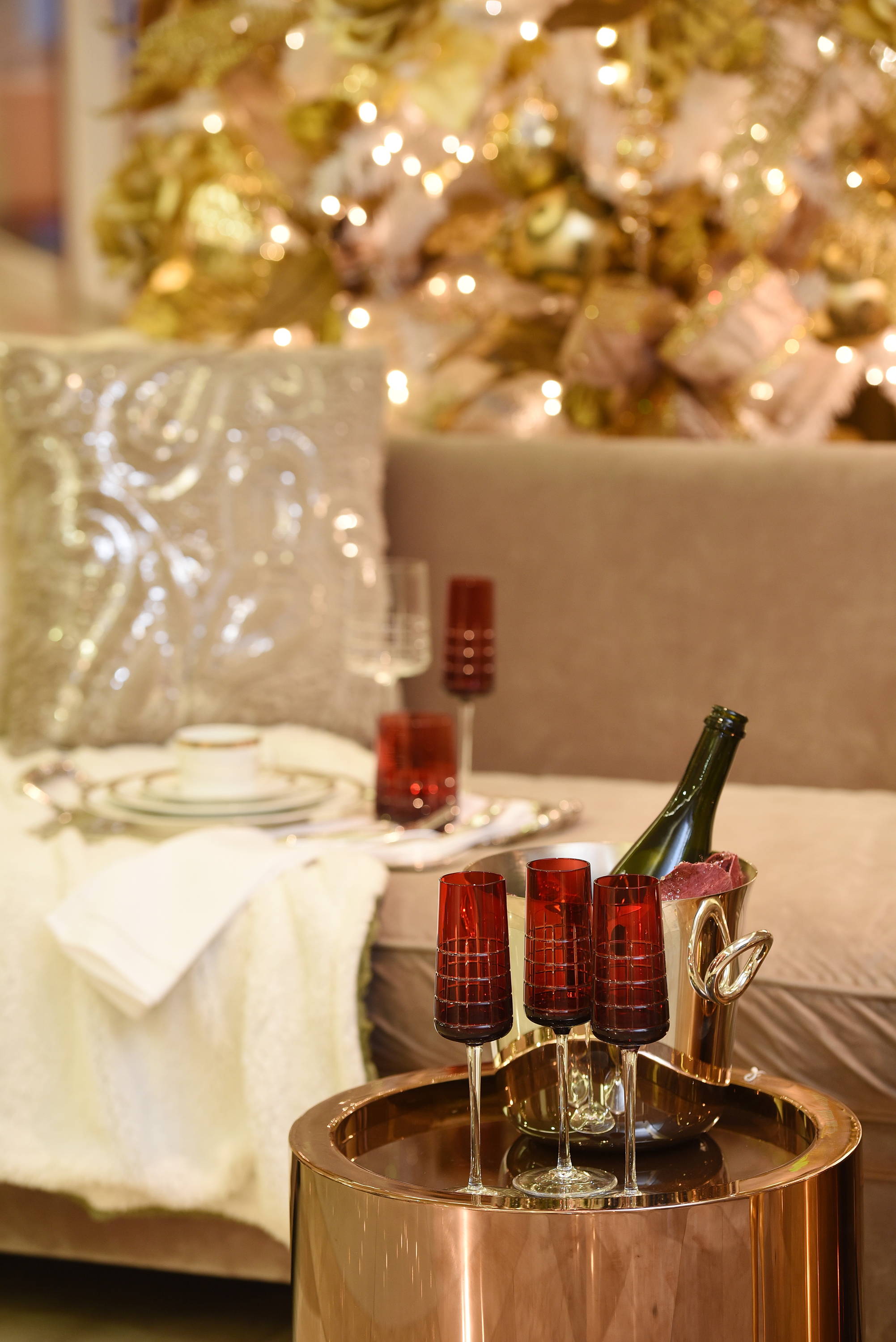 Holiday Glam
The ultimate touch of luxury? Gold! Bring out your Midas touch and brighten up your spaces with this beautiful sheen. The color palette is bold and simple, but super eye-catching with plates, champagne chutes and silver settings from Christofle. Don't deviate, and fill your living room with other illuminating accents in rose gold and yellow gold like golden eggs, gilded candelabras, and roundtables from Dome Deco.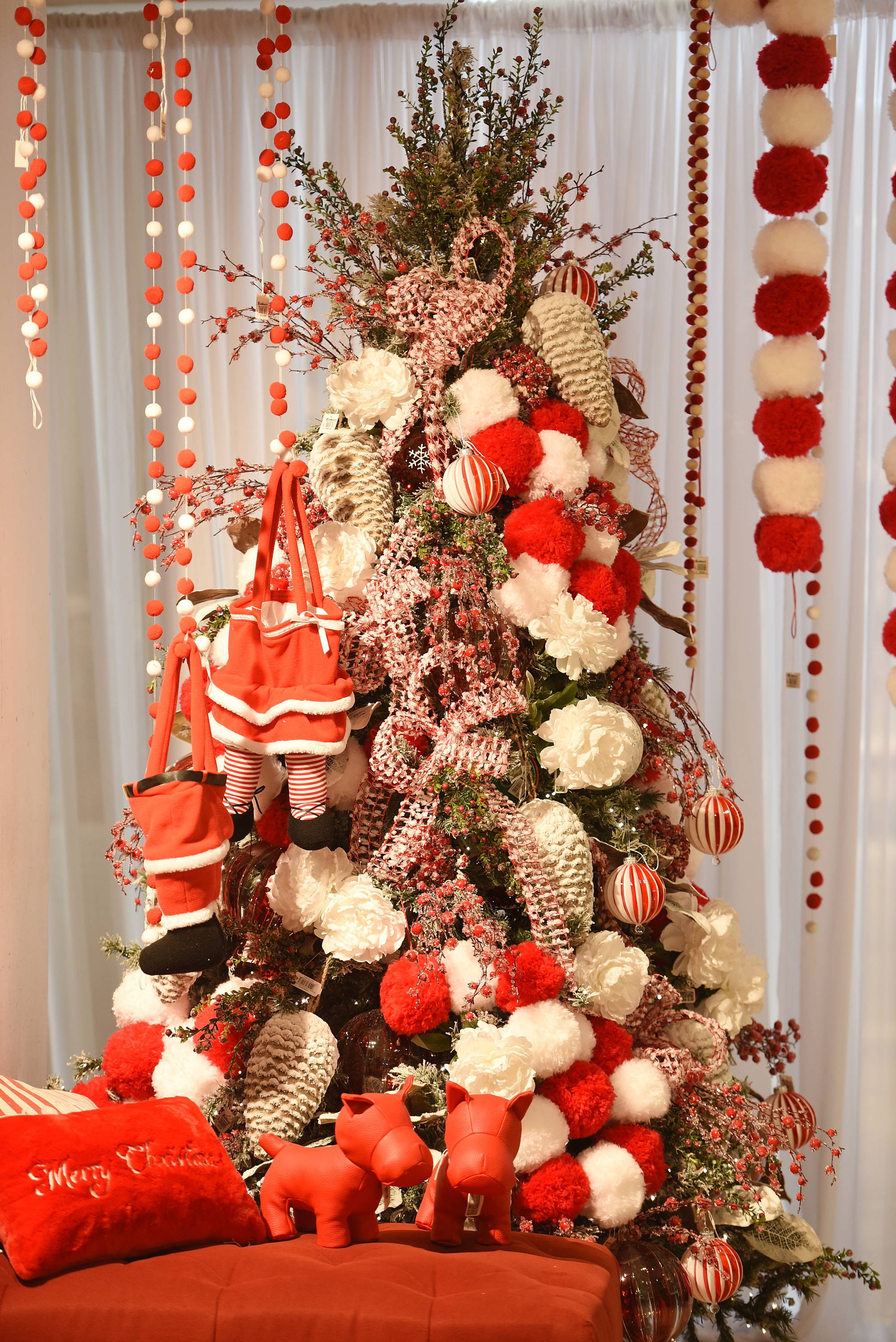 Nature Scene
Put a modern twist to the classic green and signature red Christmas theme by incorporating different textures, accents, and prints. Keep it cozy with the usual bells and mistletoe, but play with proportion with oversized stars, ribbons, and such! Build onto the Christmas scene with toys and other décor that are in same signature red.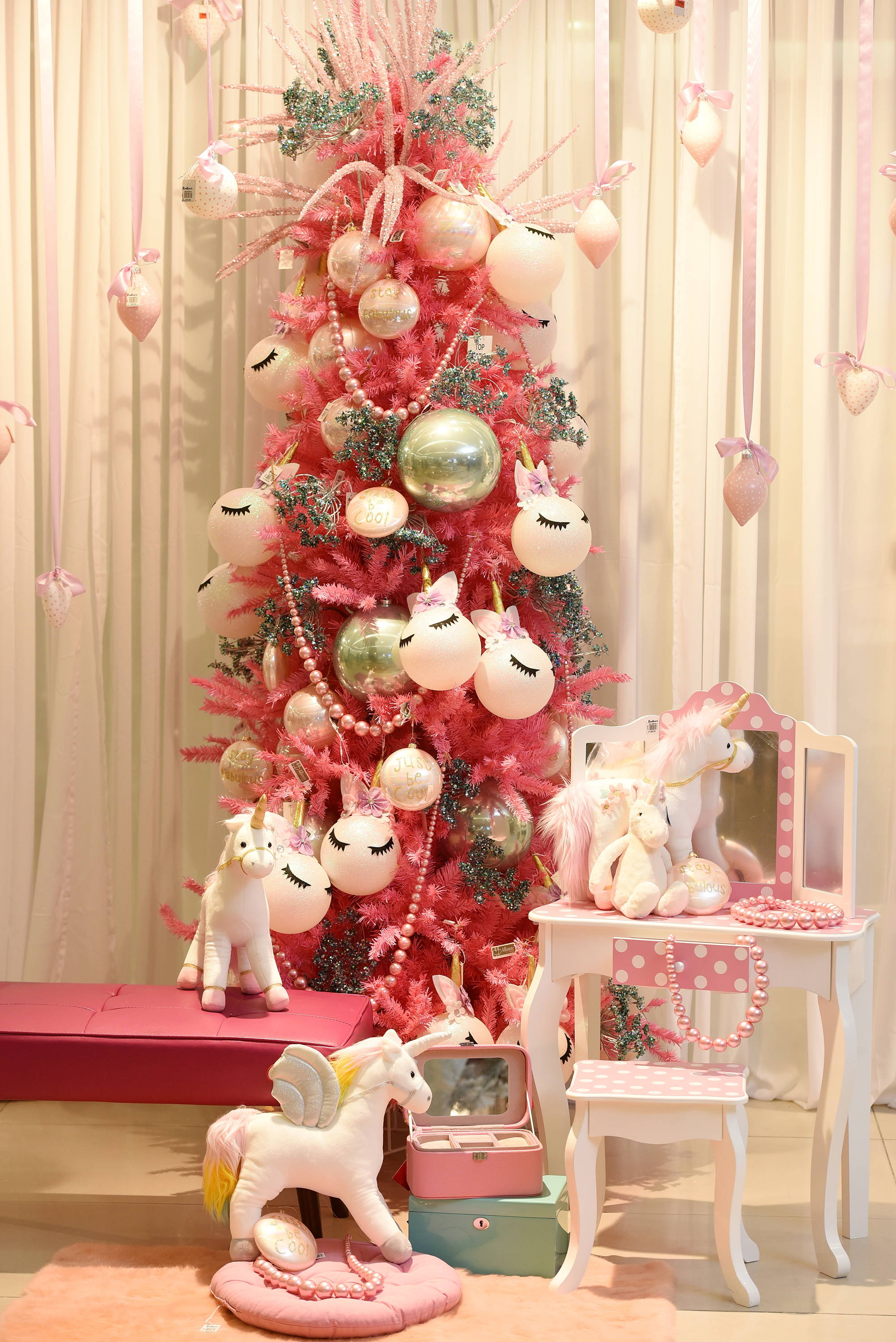 Pink Kiss
Little girls will squeal with excitement with this over the top pink pop explosion. Help her feel that this is a Christmas tree after her own heart with a delicate pink pearls and an array of unicorn inspired décor. This a true sweet surprise for your little ball of sunshine!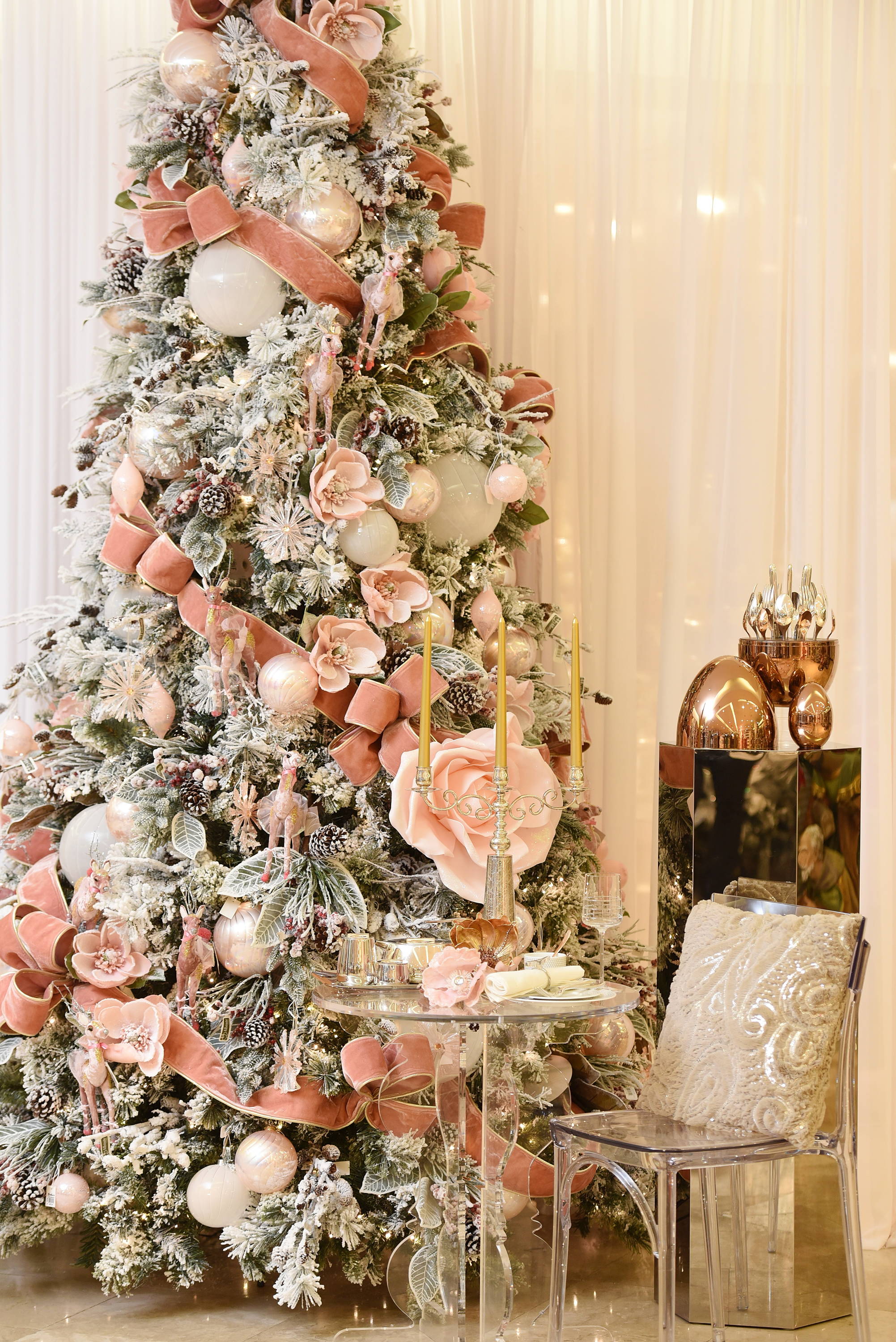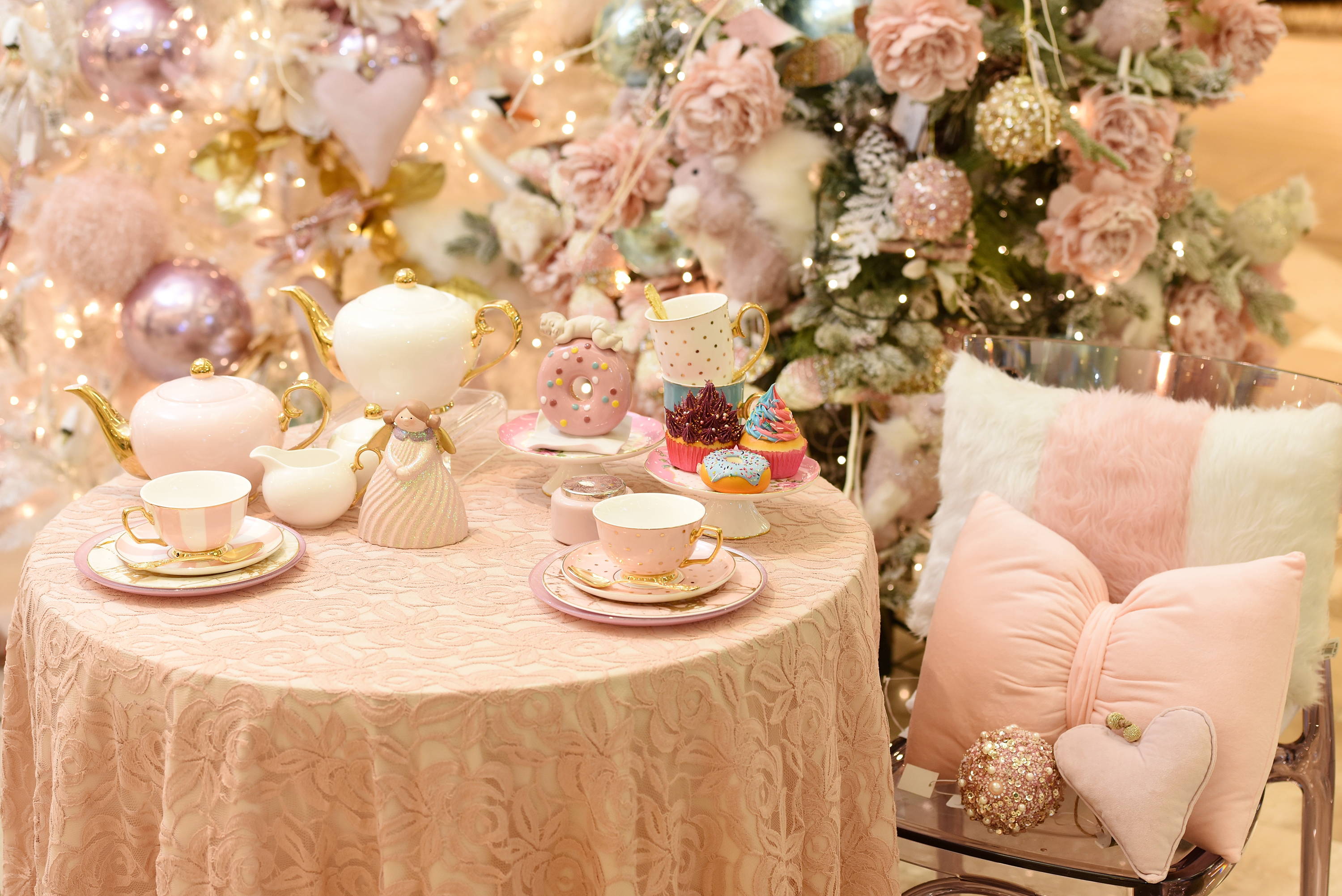 RomaNtic
A more fitting set for the lady of the house, exude romance and refinement with a pastel pink and white holiday tree. Decorated with gleaming oversized ornaments, gold and pink blooms with delicate swans, this Christmas setting has the feel of 'home sweet home.' Complement the setting with an equally sophisticated tablescape with matching pastel China tea ware care of Christofle, Cristina Re, and Royal Albert. For that final touch, add plush pillows in soft peach.
Seasons
'Tis the season to be jolly, so don't forget to bring a little cheer into your home. With a little wit and humor, show off your love and gratitude for this season of giving with a fantastic Santa inspired tree. Cute climbing Jolly Old St. Nicholases, pine cones painted white like his bears, Christmas stockings, and fun pompoms in red and white make for a cheery set up that is sure to urge a smile—and a laugh—from your loved one's face.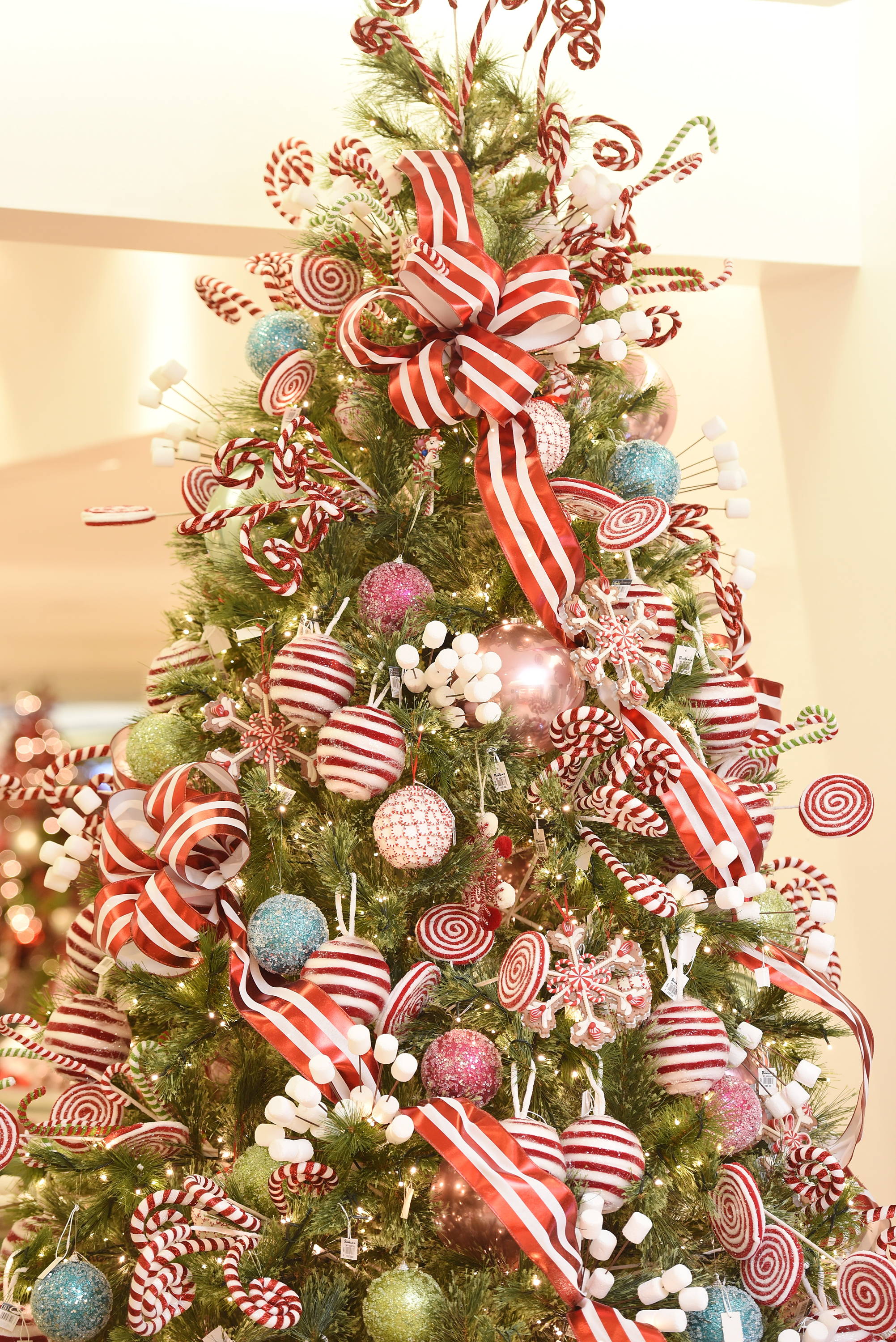 Sweet Indulgence
A Christmas tree for those with a sweet tooth! Bring together all your favorite Christmas treats like gingerbread houses, gingerbread men, and candy canes to decorate this exciting piece that will bring new life and energy to your living room. It not only looks good, but is equally tempting to taste!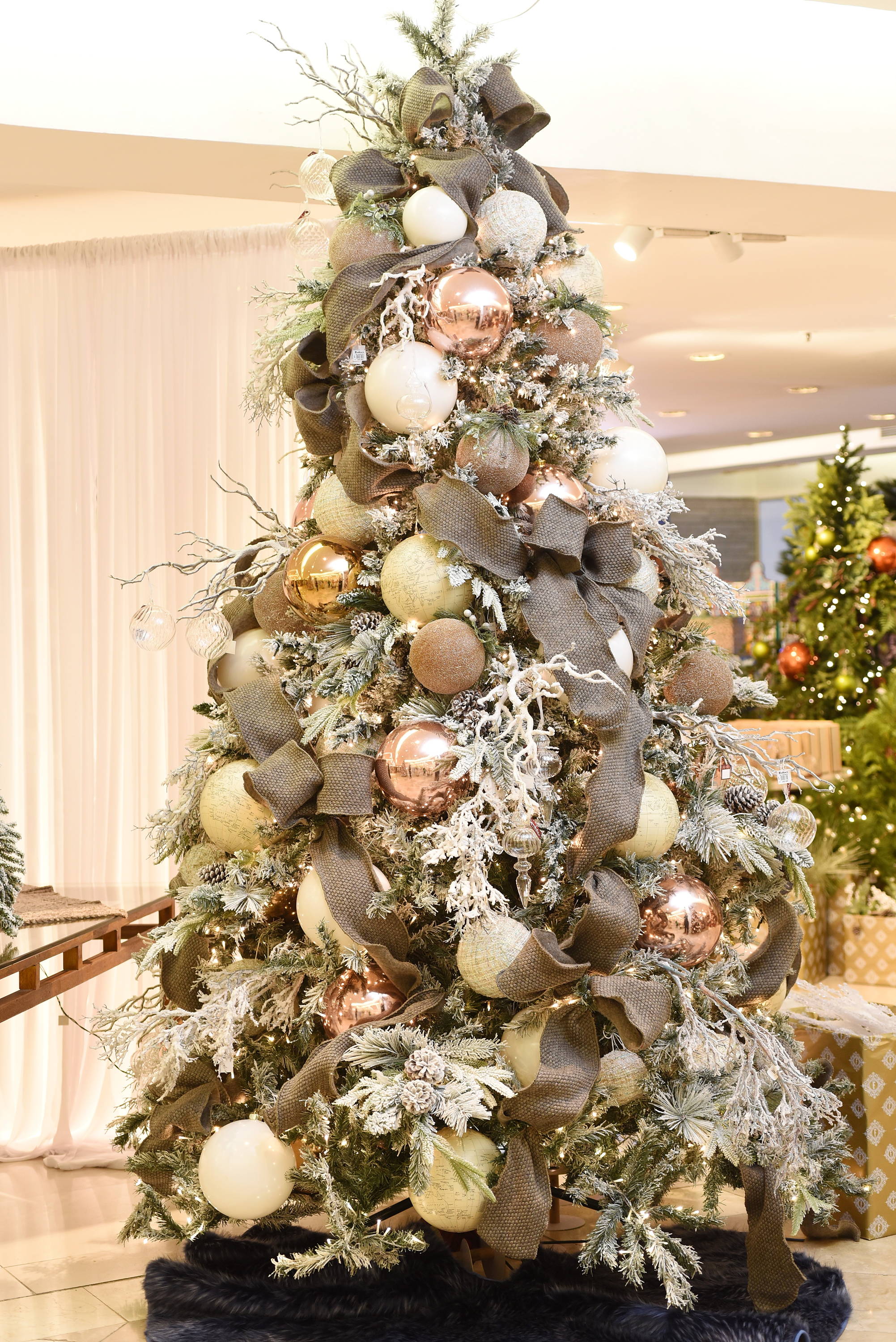 Urban Christmas
Inspired by the concrete jungle, this stylish vignette brings together touches of gold, silver, and bronze with gray to create a refined Christmas scene. If space is a limitation, bring out your Christmas spirit by leveling up your tablescape with elegant, holiday-appropriate glassware, nativity scenes as centerpieces, and dainty snow globes. Get ready to toast to the New Year as well with a complete bar set up from the Bar Professional's speakeasy collection, and proudly serve your prized wines and champagnes in decanters and bottles from Vidivi, Koopman, Vista Alegre, and Traditional Winerack Co.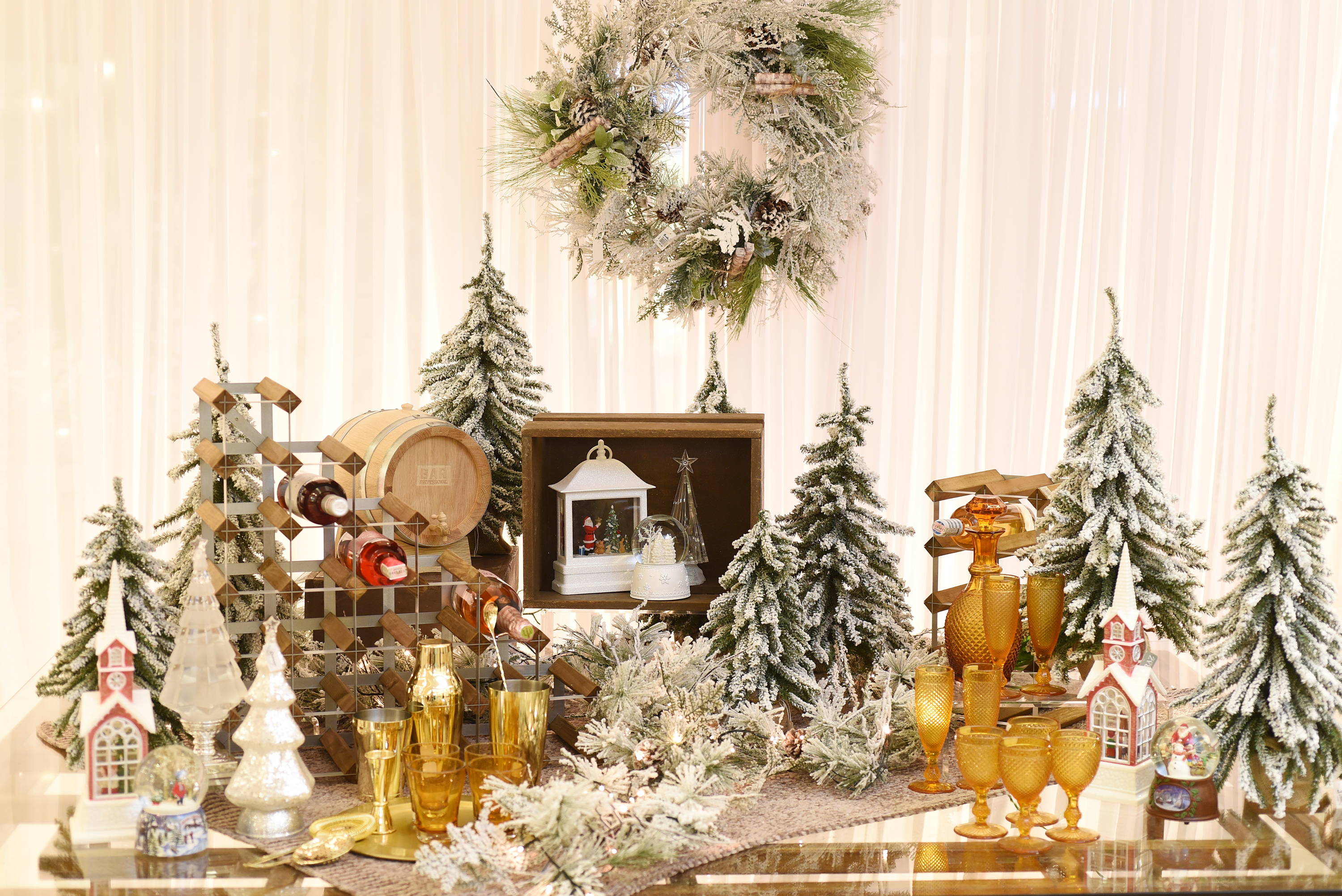 Winter Park
Walk into a winter wonderland with a brilliant and radiant tree. It's a lush inspiration, creating a bouquet of peach blooms, beautifully embellished Christmas balls, and tinsel. But further bringing together the concept of nature are cute, little owls perched on branches. What a hoot!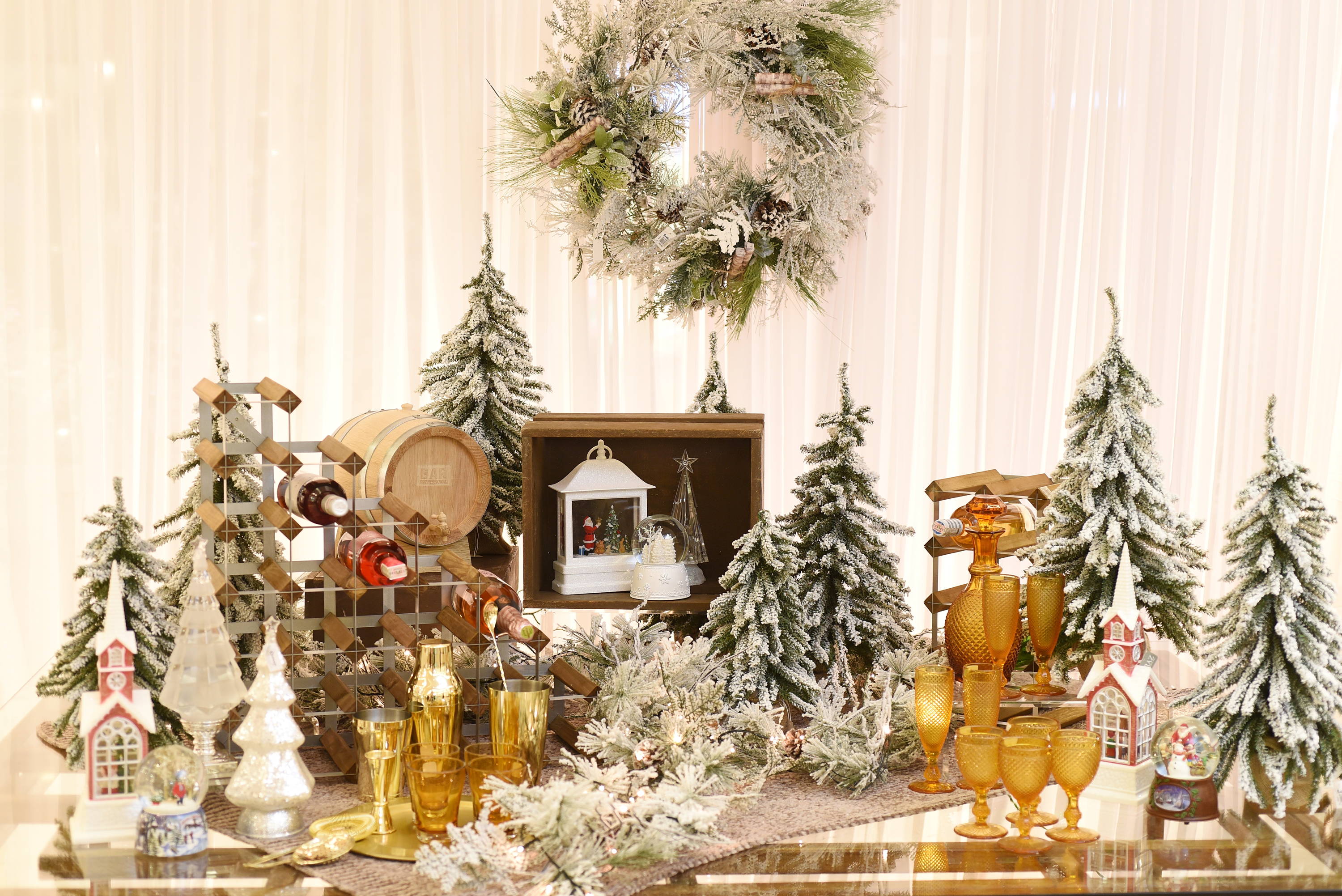 Winter Royale
It's a white Christmas indeed, but elevated! Fill your Noche Buena table and get it ready for the Christmas Eve feast with luxurious looking décor and elegant dinnerware—from handcrafted china, glass champagne flutes, and decadent silverware from Christofle, Lenox, and Koopman.
Christmas is all about bringing together family and friends, and building memories together. It's a full, enriching experiencing, so make sure that it's made more memorable from the get-go with an inspiring vignette for your home!
All you need to create your stunning Christmas settings are available at Rustan's Makati, Shangri-La Plaza, Alabang Town Center, Gateway, and Ayala Center Cebu.
---