Style and Sustainability
This capsule collection from LeSportsac is making a green statement in its production and packaging
Since first opening its doors in New York City in 1974, LeSportsac has always been about durability, sustainability, and lightness. Almost five decades later, its focus on creating innovative, colorful, and functional bags remain the same.
Constantly looking for ways to improve the quality of their products while helping create a better environment, LeSportsac's most recent release has removed plastic from the waste cycle while still offering fashionable and recognizable accessories, encouraging people with their on-the-go lifestyle.
Made with post-consumer plastic bottles and a lighter footprint, the ReCycled Collection features three prints, each one making a statement about green development in production and packaging.  
The ReCycled collection material is made from from recycled plastic bottles that have been sanitized, broken down into tiny chips, and ultimately, spun into yarn. Each yarn of fabric uses up to nine post-consumer plastic bottles, and each product lists the actual equivalent number of water bottles used.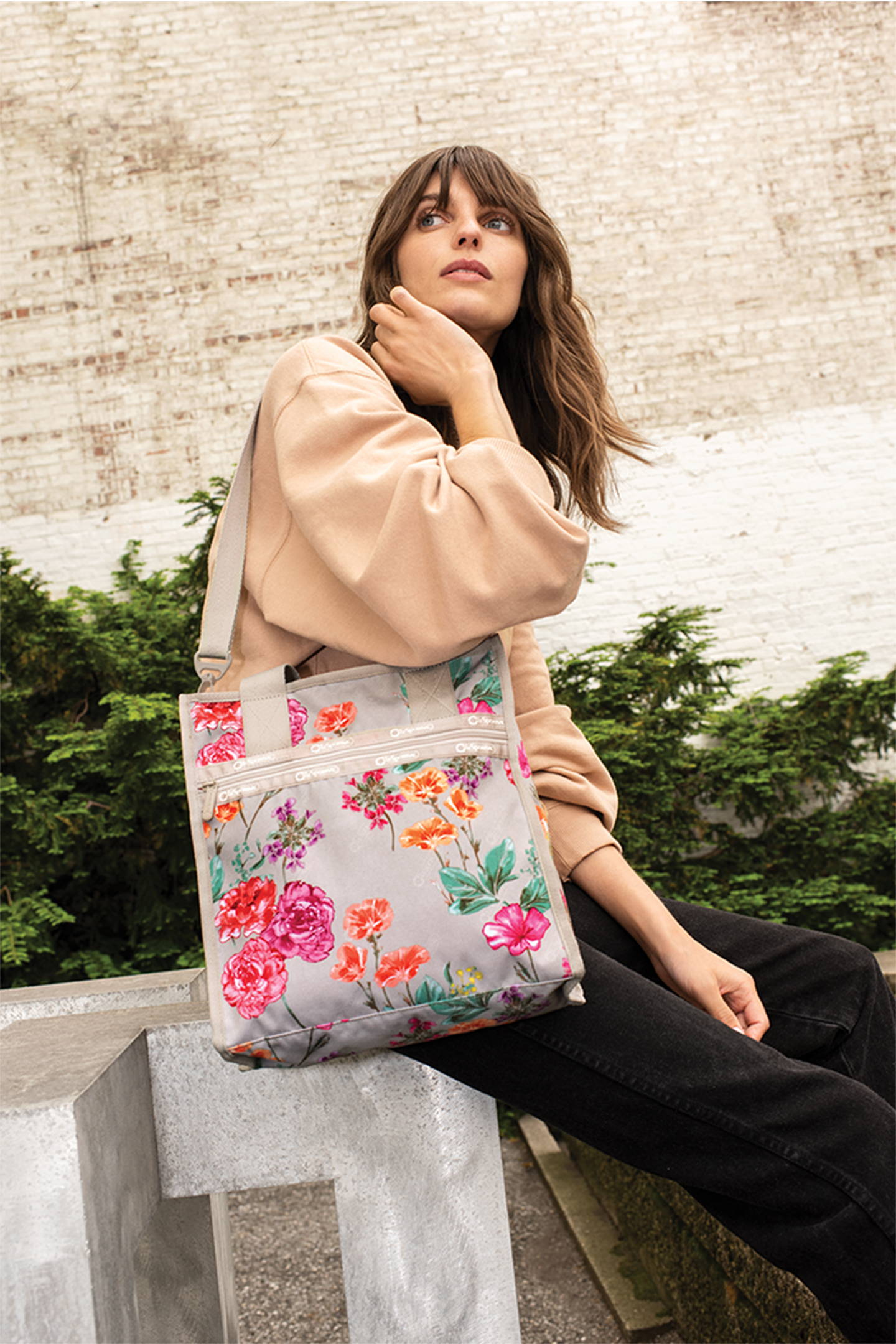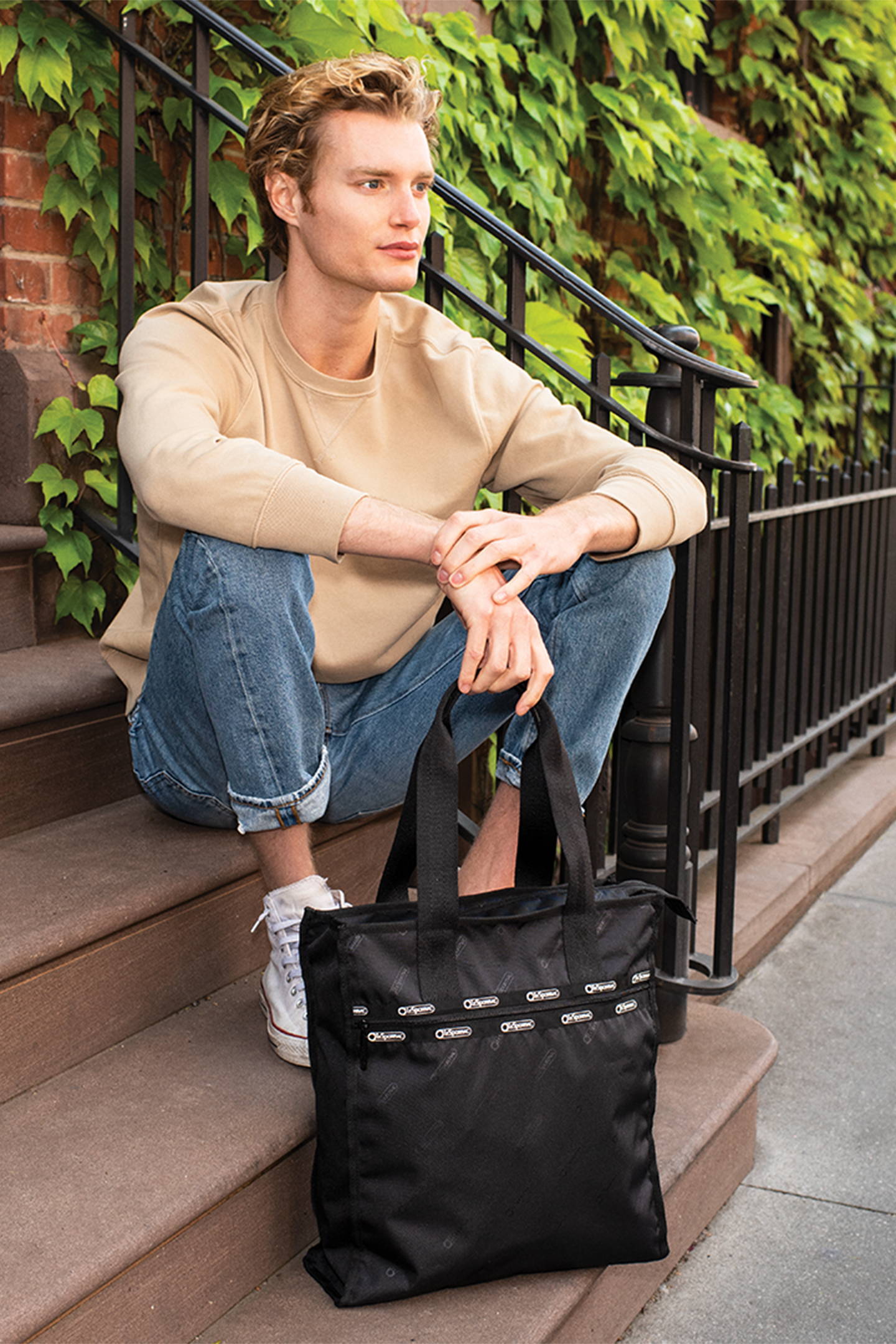 Small and large cosmetic bags, pouches, crossbody and tote bags make up the collection in all three prints.  Eco Iris Garden features tones of blue and purple with the telltale yellow color punch of an iris in bloom. Eco Rose Garden offers a colorful and classically feminine floral motif. Finally, Eco Black delivers the same options in a more subdued color offering.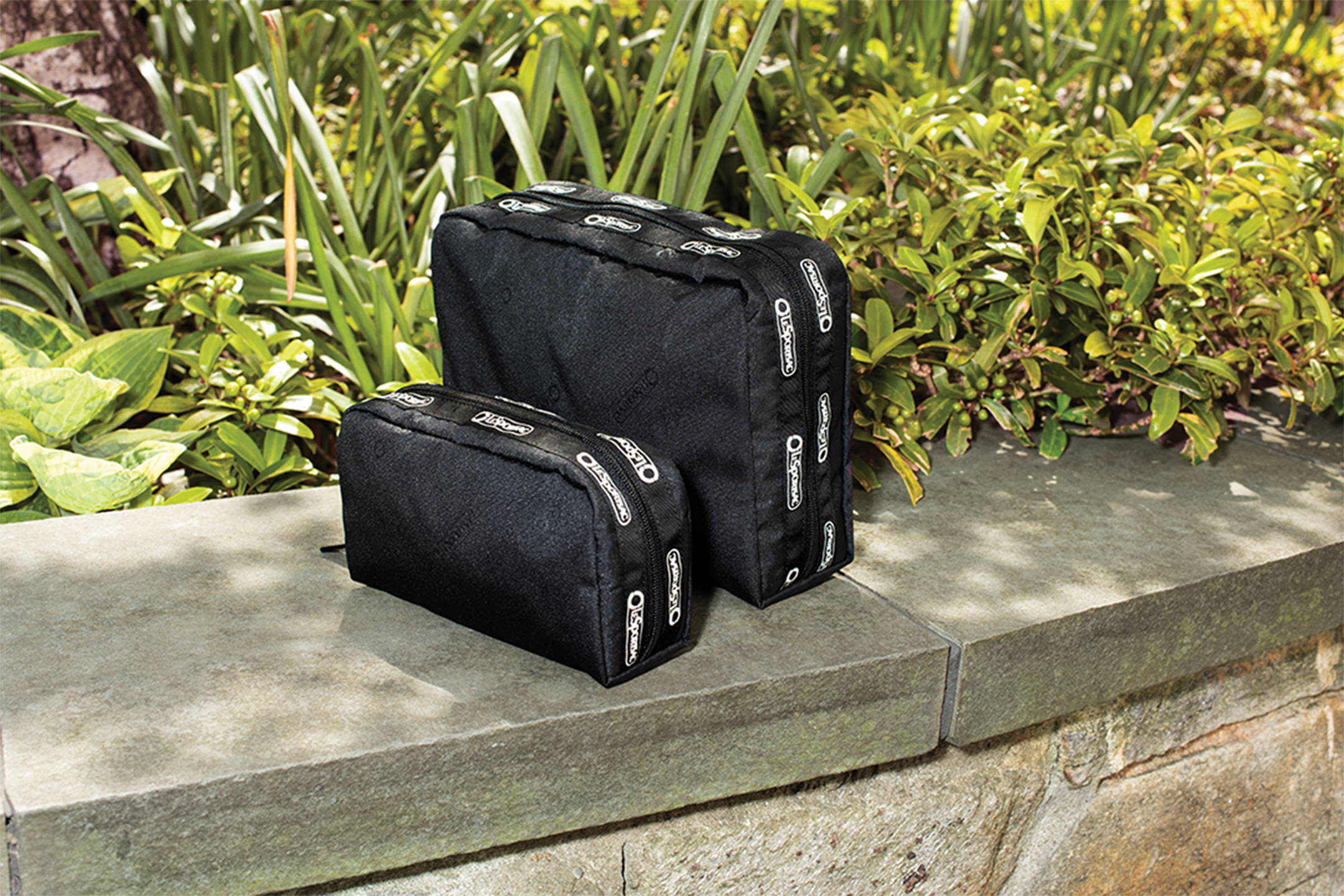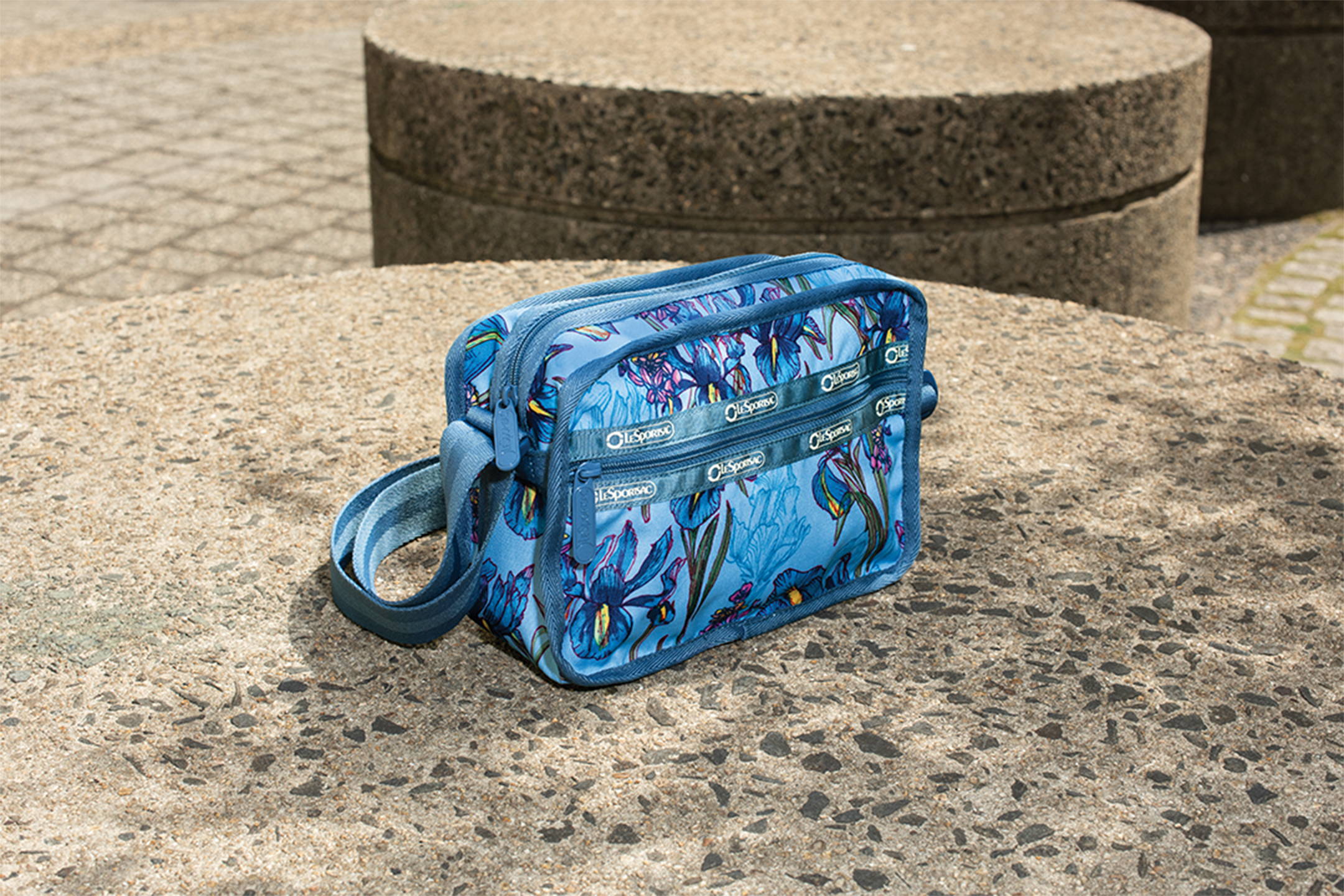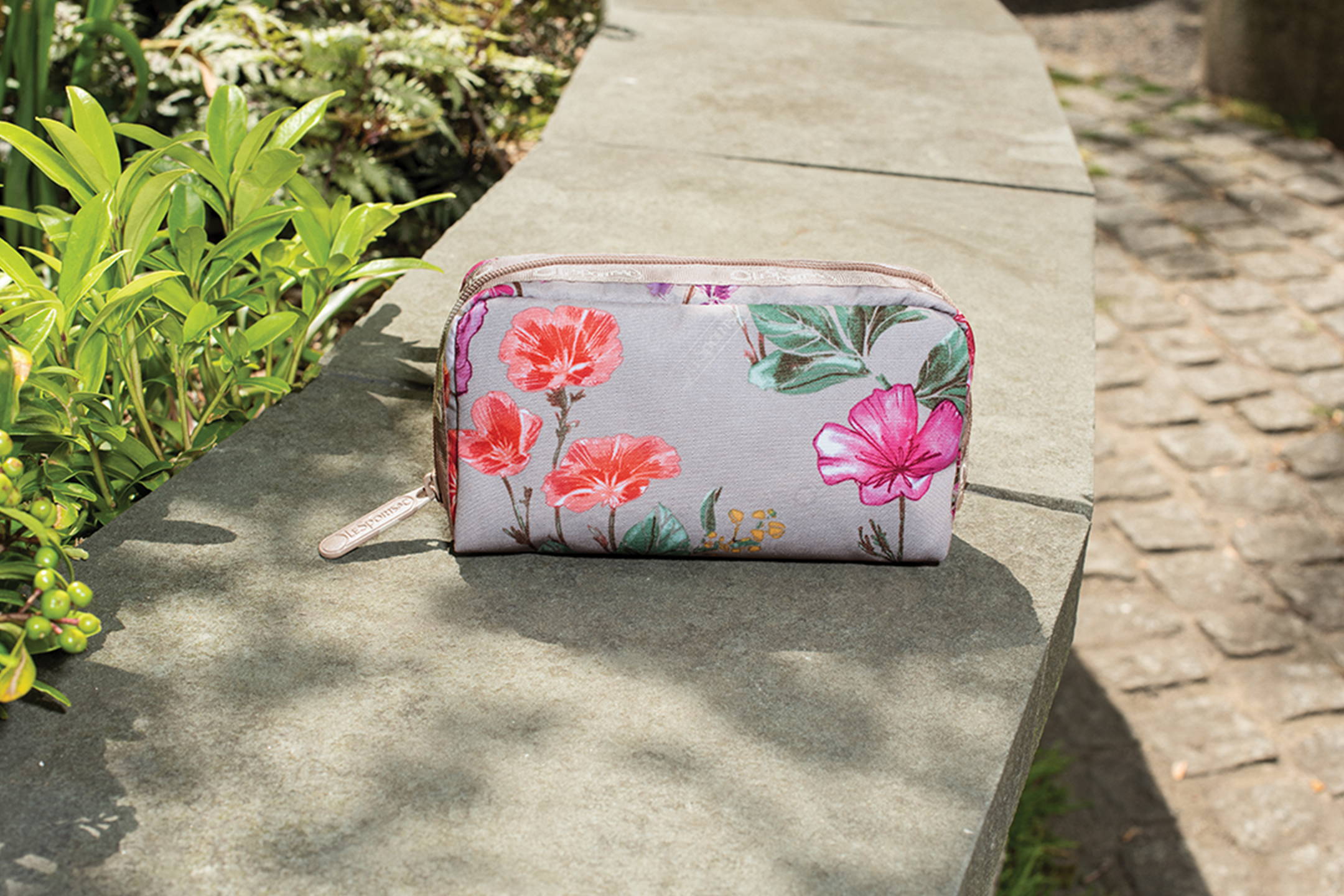 LeSportsac aims to continue providing the bags people need for an active lifestyle while simultaneously focusing on sustainable, eco-friendly development. Durable, stylish, and safe for the environment, the ReCycled Collection is made for stylish people who prefer an active lifestyle and insist on sustainable, green practices.
---