New York, Bows, and Rainbows
This latest collection from LeSportsac will transport you to the Big Apple so you can get your much-needed travel fix
In August of last year, American lifestyle brand LeSportsac released a limited-edition Hello Kitty-themed collection in commemoration of Hello Kitty's 45th anniversary. This season, the two iconic brands are once again joining hands to launch the brand new Hello Kitty x LeSportsac collection featuring your favorite Sanrio characters splashed across some of your favorite styles.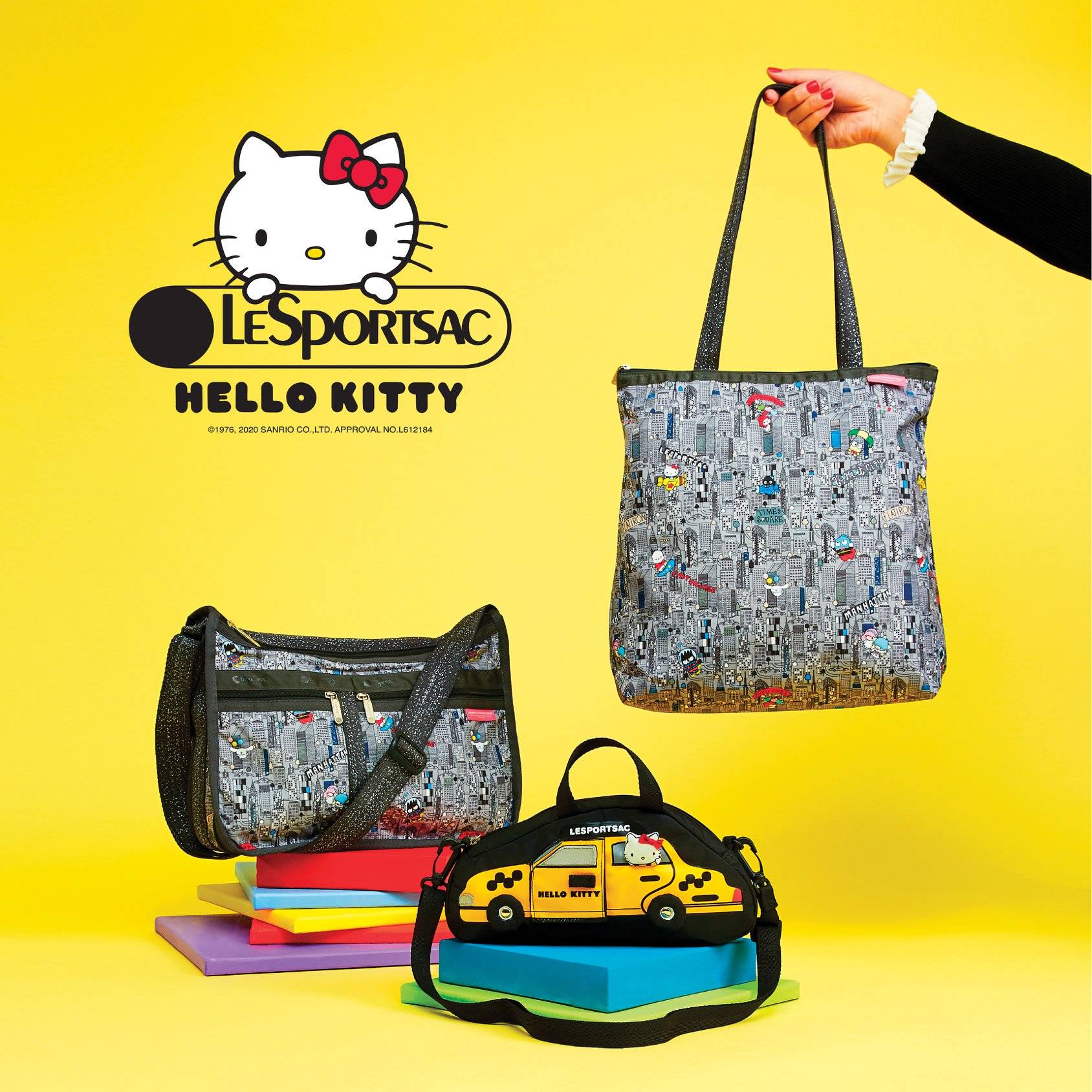 A prominent design in this collection, LeSportsac features Hello Kitty and her Sanrio friends amidst the skyscrapers and well-known districts that make up New York's cityscape. The print was created exclusively to celebrate LeSportsac's roots in New York City. Traveling may be out of the question for a while, but these bags will give you the distinct Big Apple vibes you may be missing for some time now.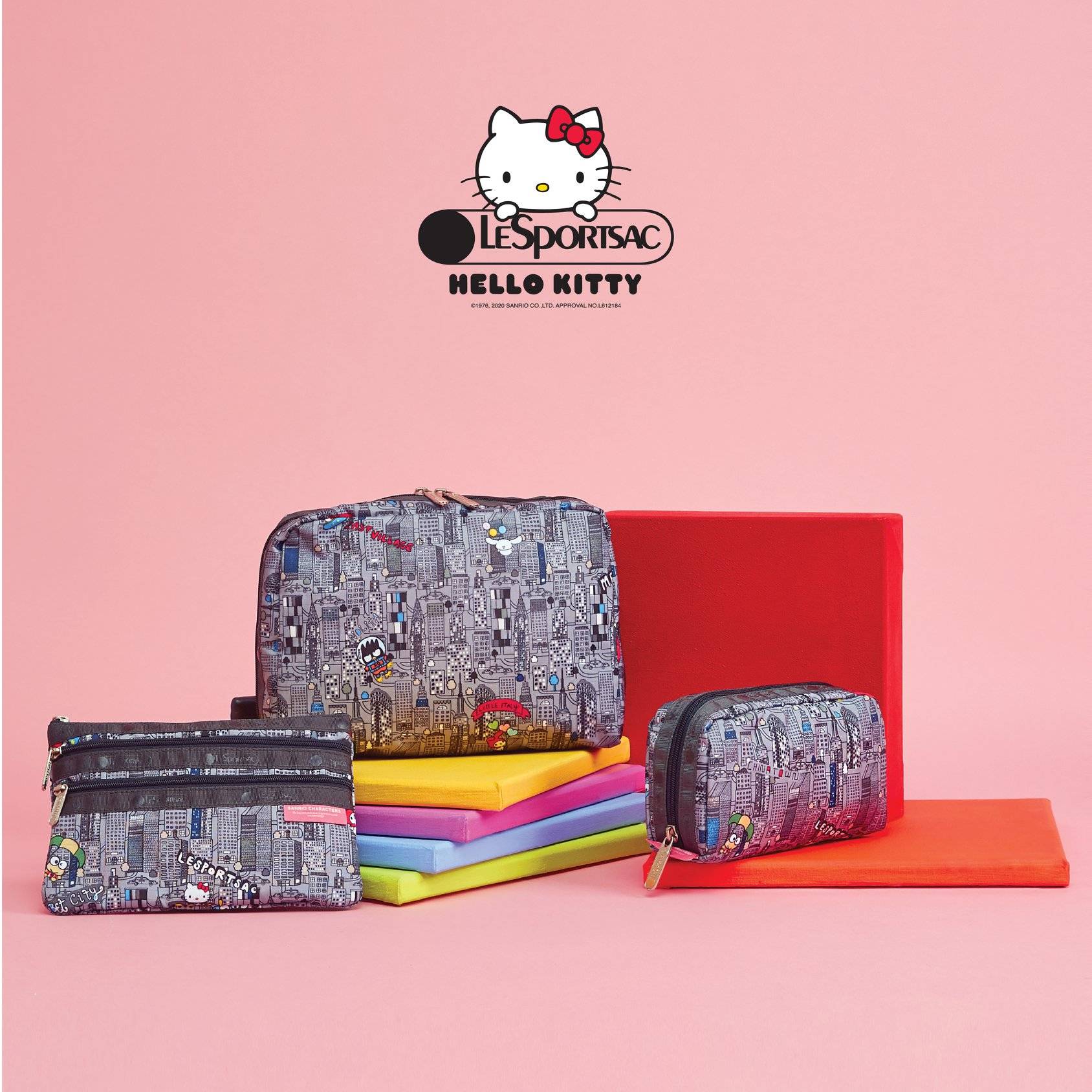 The Sanrio All Stars print, Hello Kitty City, comes in a number of classic LeSportsac styles such as the 3-Zip Cosmetic Pouch, XL Rectangular Cosmetic Pouch, Deluxe Easy Carry Tote, and more.
With the beloved Sanrio characters on the iconic NYC buildings, these bags and pouches are guaranteed to be conversation starters. Just imagine yourself being taken to New York and explore the wonderful landmarks like the Empire State Building, Flat Iron Building, and Times Square.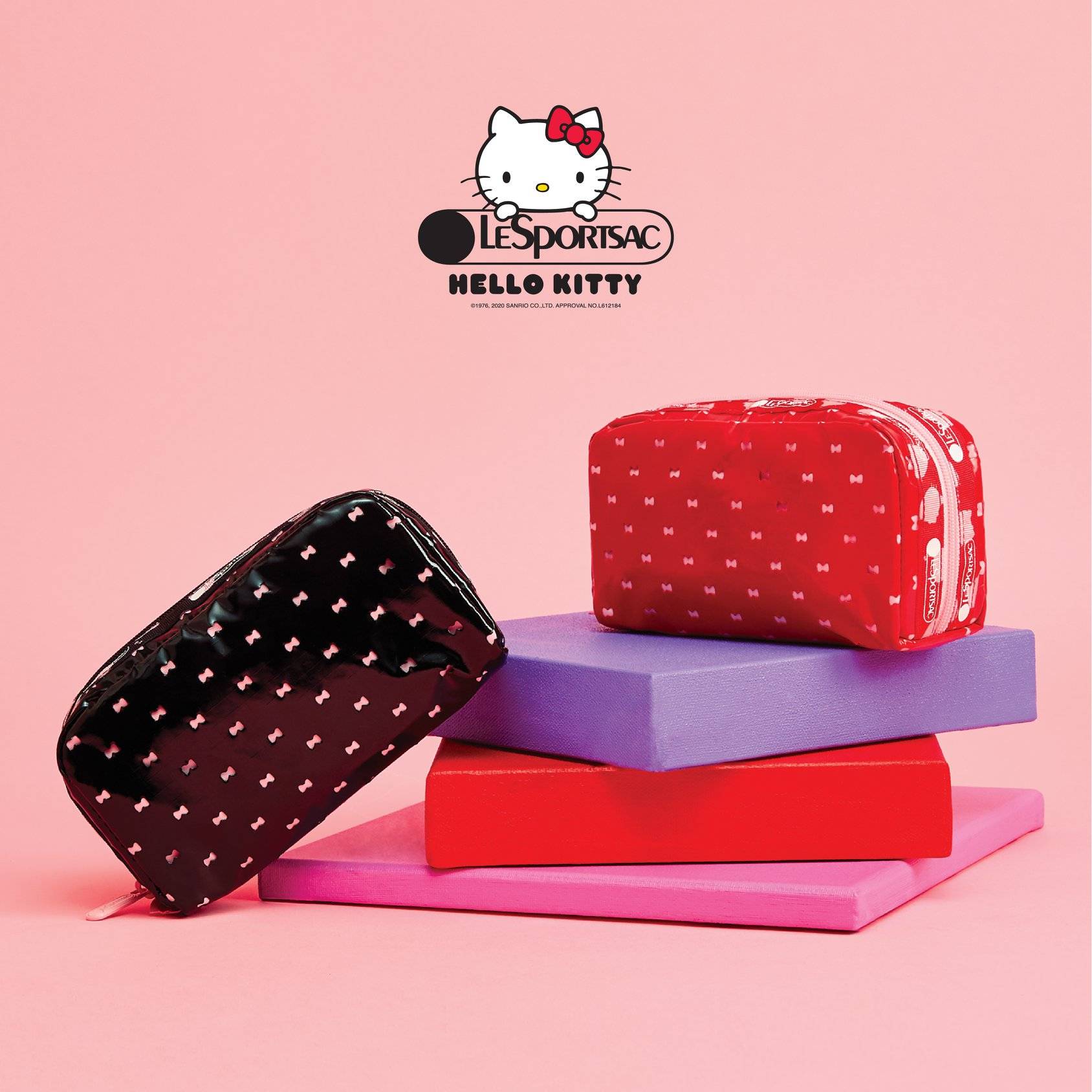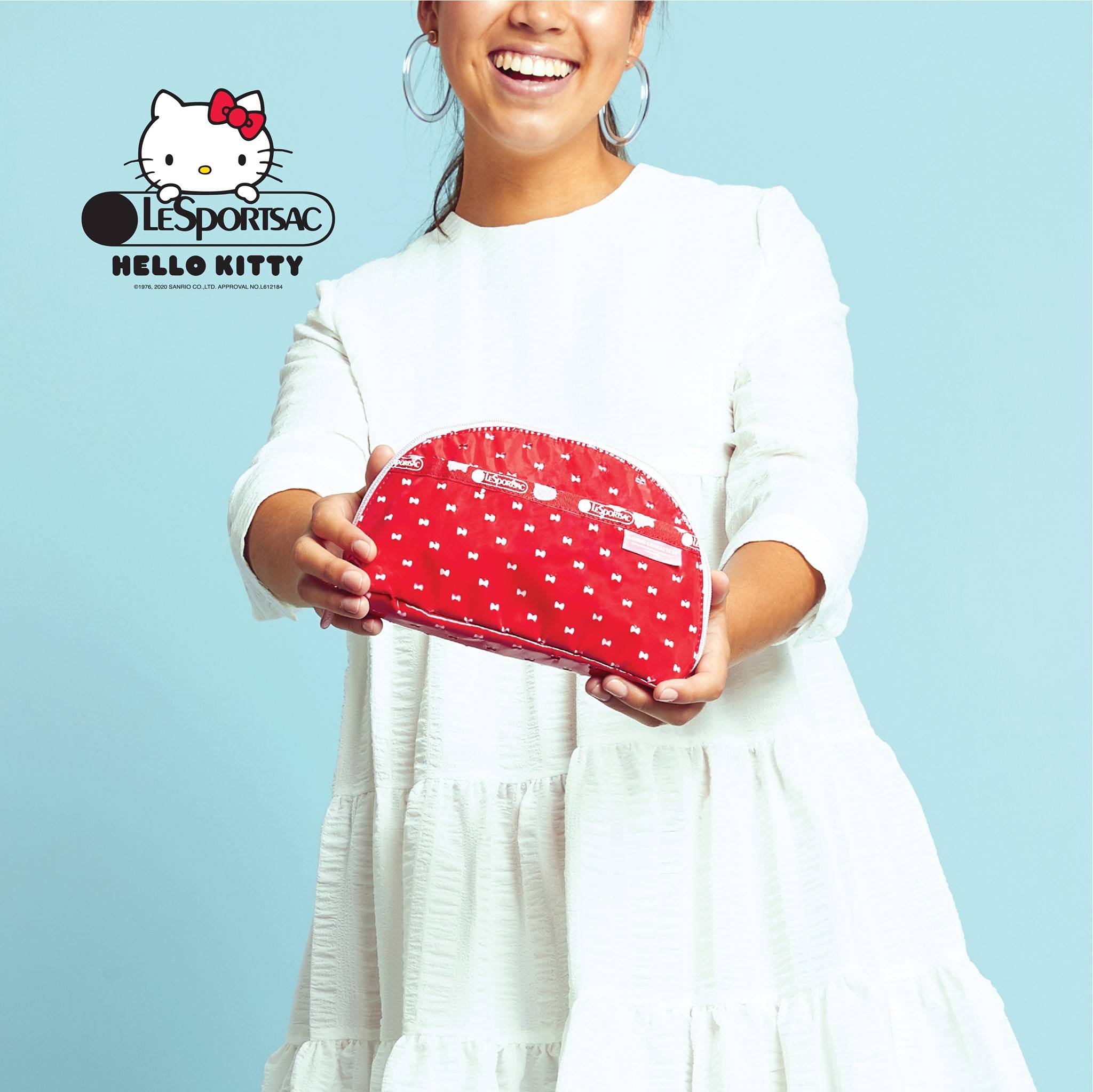 In true Hello Kitty fashion, the collaboration collection also features the Hello Kitty Perf and Hello Kitty Perf Noir. Both in perforated patent prints, it proves that sporting your favorite Hello Kitty print can be an everyday ocasion.
This upbeat print comes in new LeSprotsac styles such as the Mini Classic Hobo and Bow Magazine Tote.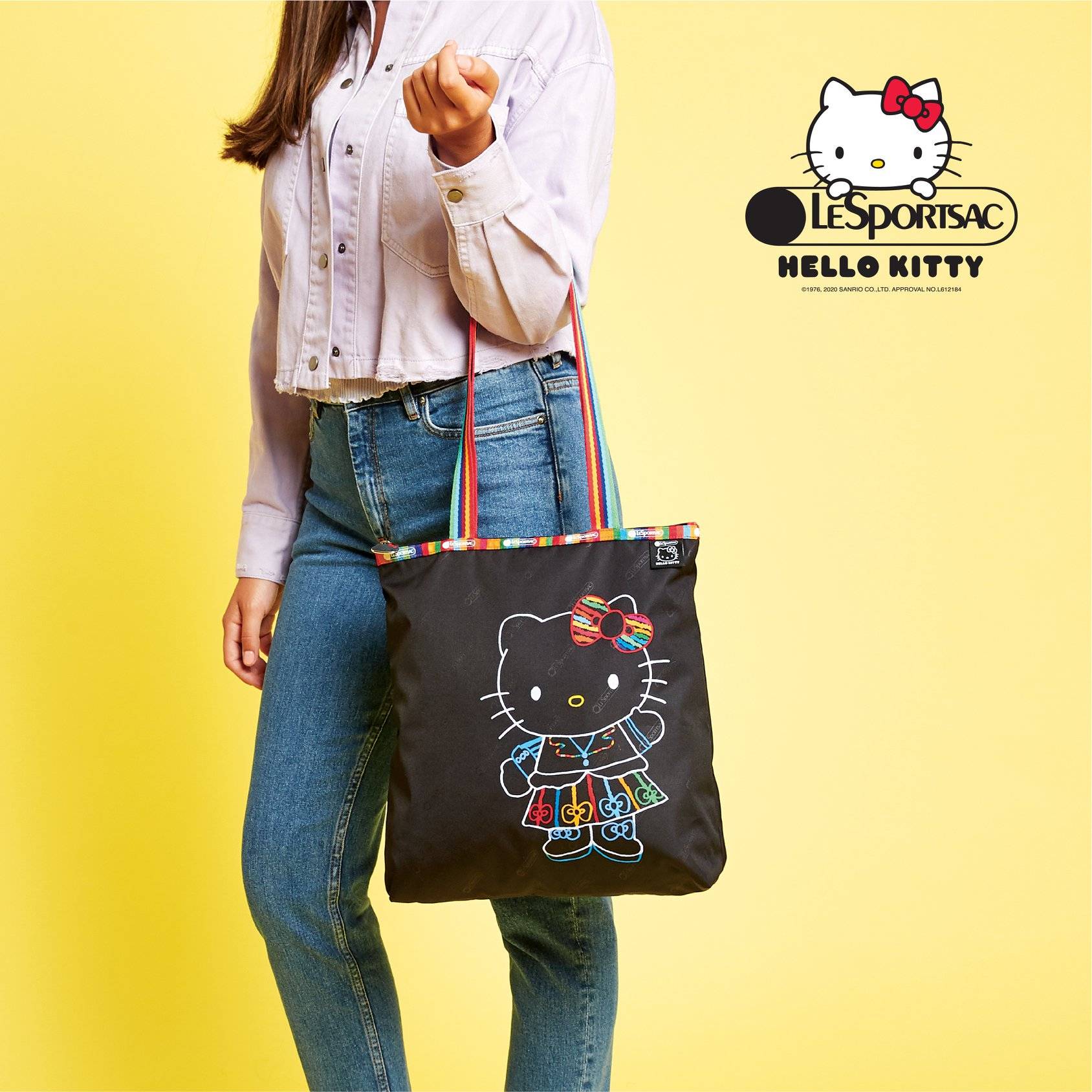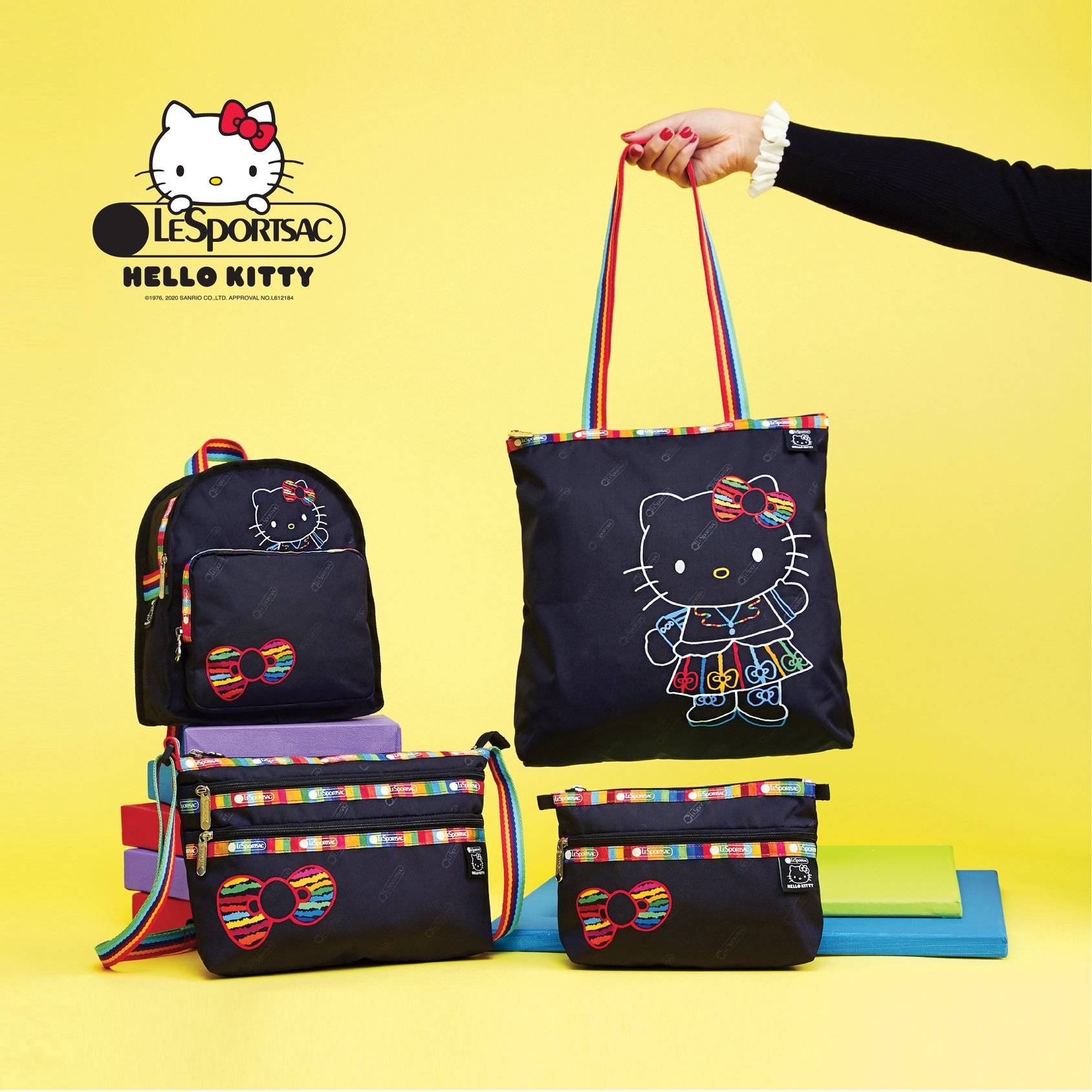 Far more than just a fashion campaign, this capsule collection showcases United Nations' Sustainable Development Goals (SDGs) with the vision of ending poverty, protecting the planet and ensuring that all people enjoy peace and prosperity.
The Hello Kitty x LeSportsac collection features the Black SDG Hello Kitty print, which is designed with a rainbow grosgrain to represent UN's SDG color- wheel. Each color represents a goal: red for No Poverty, orange for Industry, Innovation & Infrastructure, yellow for Zero Hunger, green for Good Health and Well Being, blue for Clean Water & Sanitation and etc. For more information, follow the discussion using #HelloGlobalGoals.
What make us love this collection even more is that LeSportsac is making efforts to reduce carbon footprint. The ReCycled Hello Kitty Cosmetic Clutch, Quinn Bag, and Mini Backpack under this collection are all made with recycled materials—wherein nine recycled water bottles are made into one yard of LeSportsac's ReCycled fabric.
These styles are additionally equipped with a custom Hello Kitty zipper pull and colorful illustrations of Hello Kitty and her iconic bow!
Catch the Hello Kitty x LeSportsac collection on November 15, 2020 at rustans.com, Rustan's Makati, Shangri-La Plaza, Gateway, and Ayala Center Cebu.
---