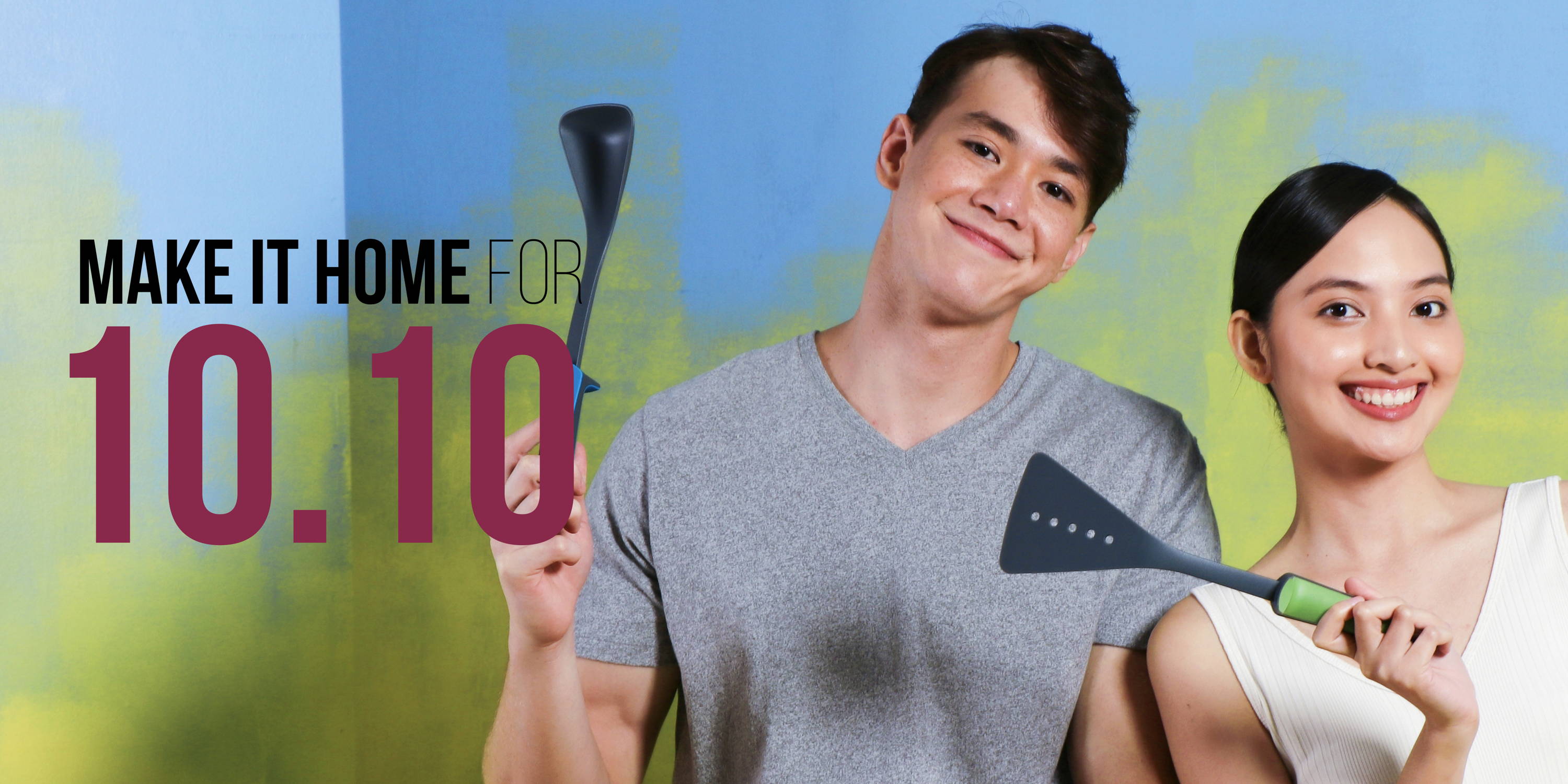 It's a family affair at Rustans.com 10.10 Home & Kids Sale on October 10, 2021.
Give your home a total makeover with the best deals on home decors, appliances, kitchenware, dinnerware, barware, beddings, and more!
Enjoy loads of discounts from your favorite household brands west elm, Pottery Barn, Tefal, Russell Hobbs, Corelle, Amefa, Serta, and Malouf.
Add a local pride to your home with markdowns from Mithi, Silnag, and Gourmet Farms.
And, spice up your kitchen with discounts from Global, Scanpan, Kilner, Joseph Joseph, and more.
So, make it home for 10.10 Home & Kids Sale!
Why wait until November to prep and plan for the holidays?
We know you love the season: you select gifts with care, plan every decorative
detail in your home, and wish everyone a merry season with handmade cards.
But all of this planning takes work. With the 10.10 Home & Kids Sale, allow us to hone your holiday checklist
and help you prepare for hosting loved ones during the most wonderful time of the year.
We all know that this year will be a little different than Christmases past.
While this may put a damper on your usual holiday traditions,
you should still make the most out of the situation by making the celebrations even more meaningful.
Whether it's the living room, dining room, or den, choose a designated space for your holiday backdrop.
Assess your area and find the perfect spot where you want to set up your tree and other holiday decors.
Don't hesitate to rearrange, replace, or remove furniture to give your seasonal centerpiece the space it deserves.
Think beyond the gift list of your inner circle. Come Christmas, there are still
endless get-togethers (in person or virtual) in which offering a token of thanks goes a long way.
Curating a handful of items that will appeal to everyone will guarantee that you're
never caught in a gift-giving situation empty-handed.
Some of our selects? Beautiful dinnerware,
a coffee brewing set, and little gift sets touting housewares are always appreciated.
---