Lasting Impressions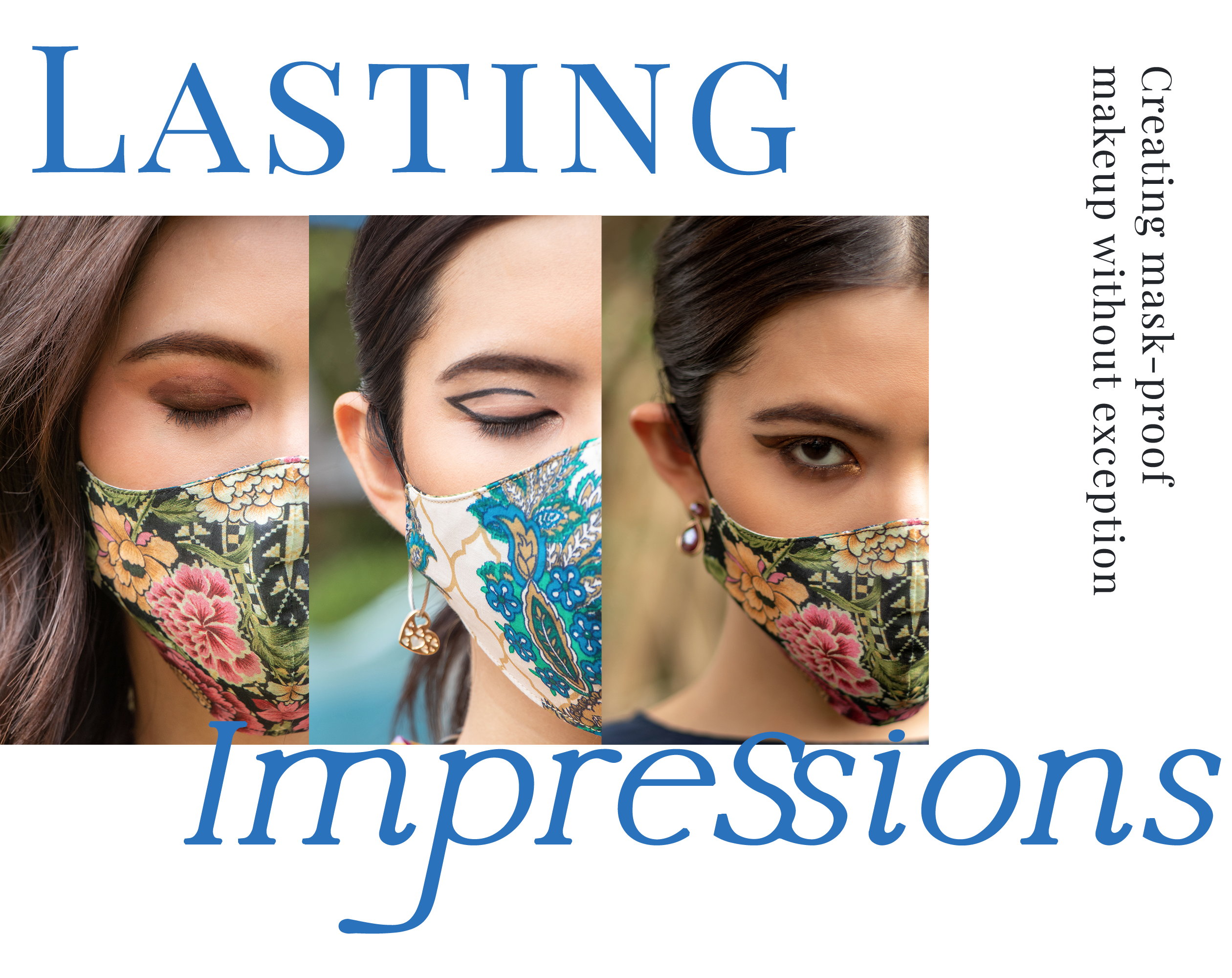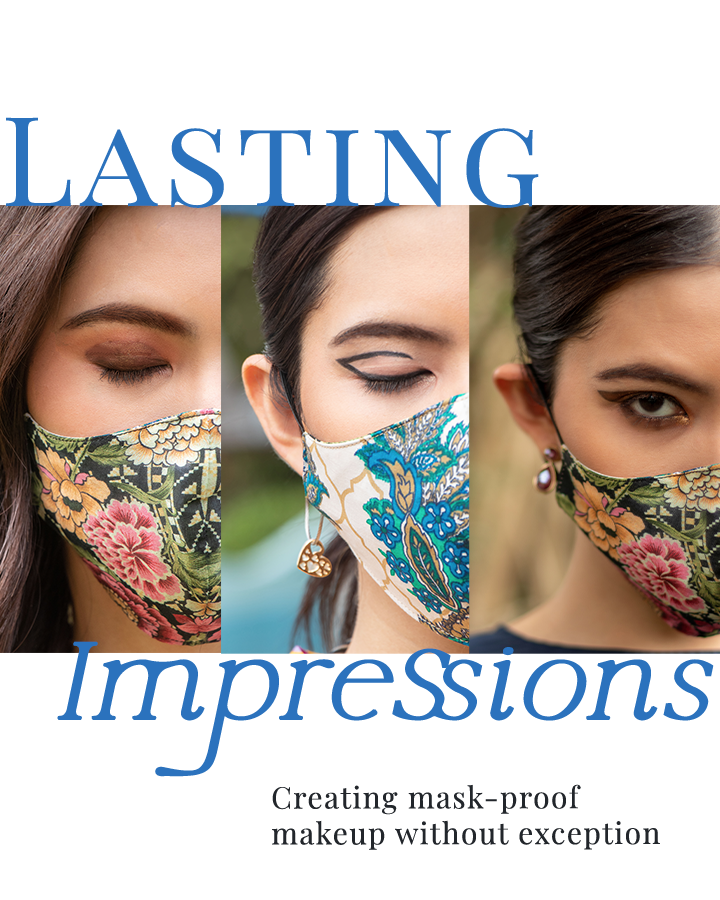 Impressions matter—and with that, we always look forward to putting our best foot forward. By that, we mean, styling a full power outfit for whatever occasion you're about ot head to and putting on that makeup that just makes you glow. These are just a few of the things we do. Of course, face masks have become a norm in this day and age, regardless the occasion. So, we've teamed up with Laura Mercier to help create that lasting impression without any inhibitions, all thanks to makeup products that are smudge-proof and transfer-proof.
To answer the question, "Can you even wear makeup while wearing a mask?" We definitely think so, and we've put together some tips on how to get great makeup despite having to wear a mask.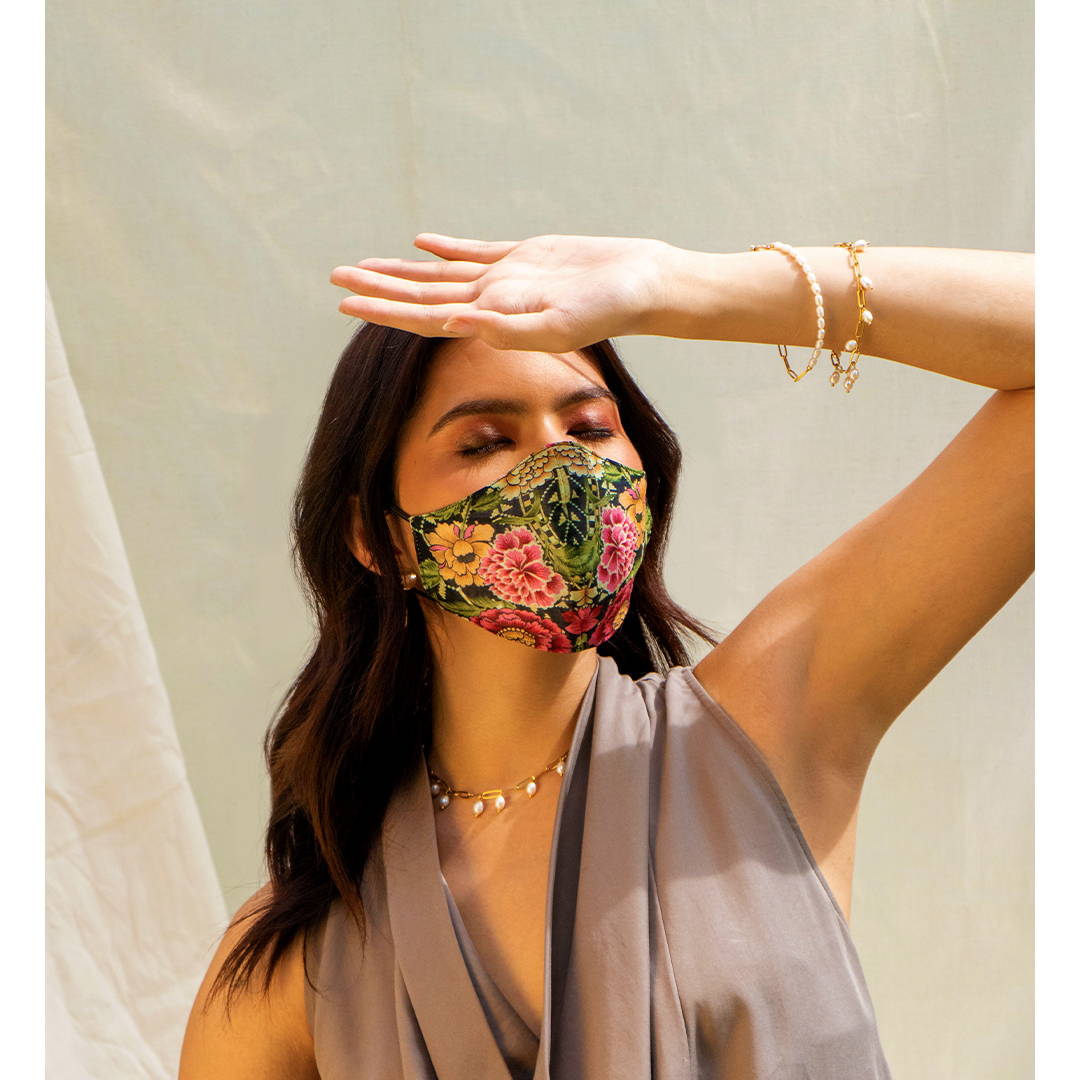 We always have that natural look that we tend to put on when going out for afternoon errands or brunch dates with friends. With the current ease, we struggle to complete the look as much as we want with fear that the foundation would smudge or transfer to our mask. You don't have to worry and not opt for putting on makeup just because of your mask. Foundations are now developed to be more transfer-resistant, so you don't have to skip on one everytime you put on makeup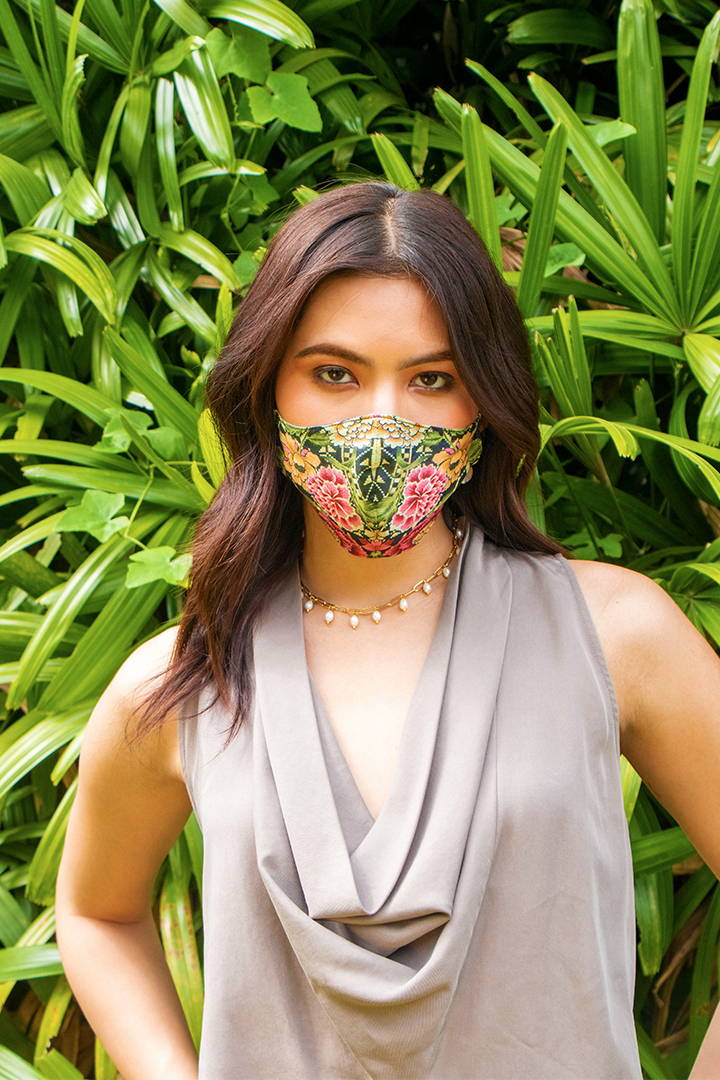 "
Mask on or off. We are sure you can modify this semi-formal dewy look as your own. Behind the mask, we kept it simple with a simple yet healthy lips for that vibrant smile whenever you rest off your mask as you eat. A shiny lip balm or a semi-matte lipstick that can help do the trick.
---
"
Look naturally healthy and glowing even under the mask. Laura Mercier's artist Angel Manhilot used the brand's range of no-makeup-makeup skin-smoothing coverage foundations to start off as a base. It's time to change your favorite foundation with new and improved ones that are now keen to be more resistant to weather and mask-transfer.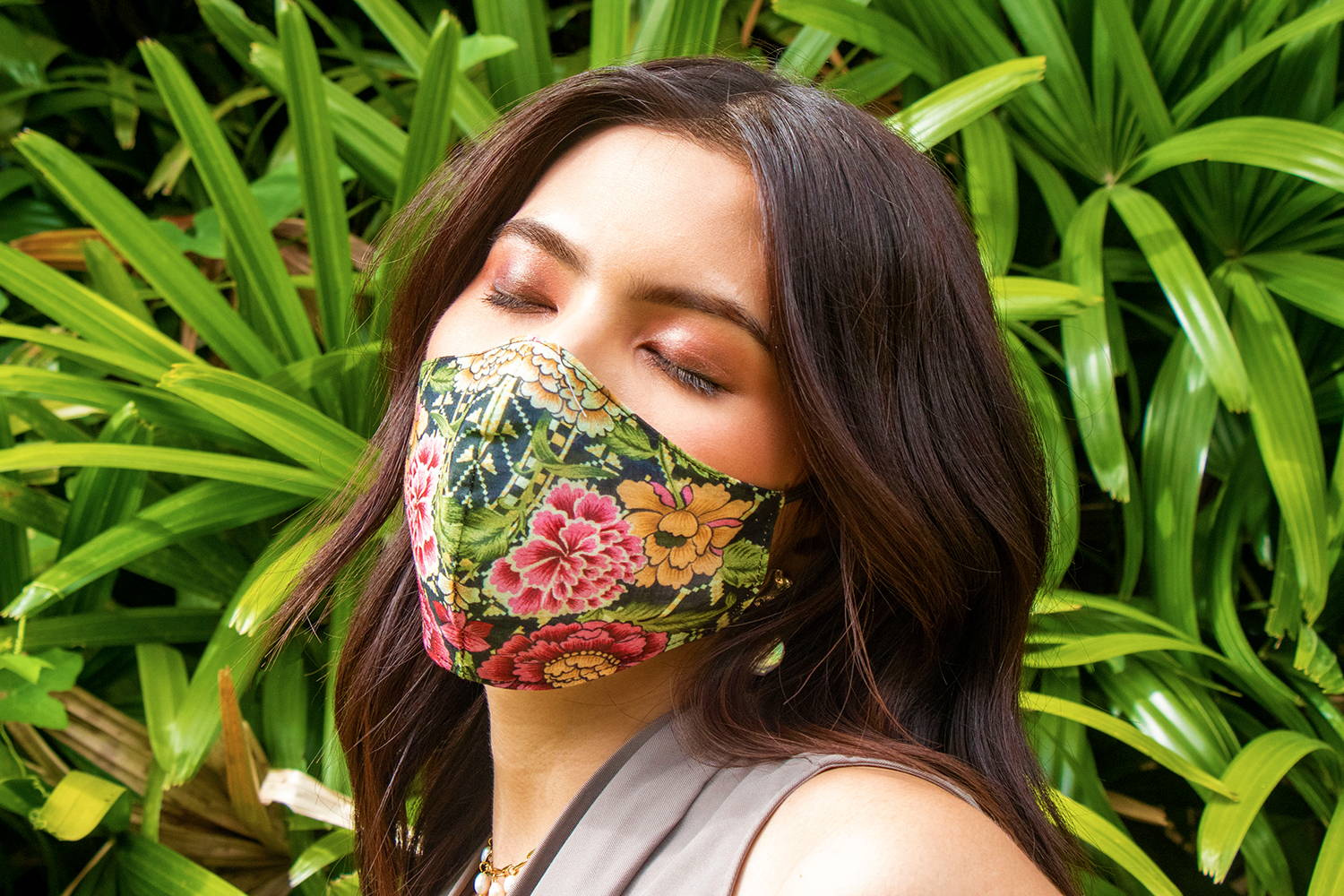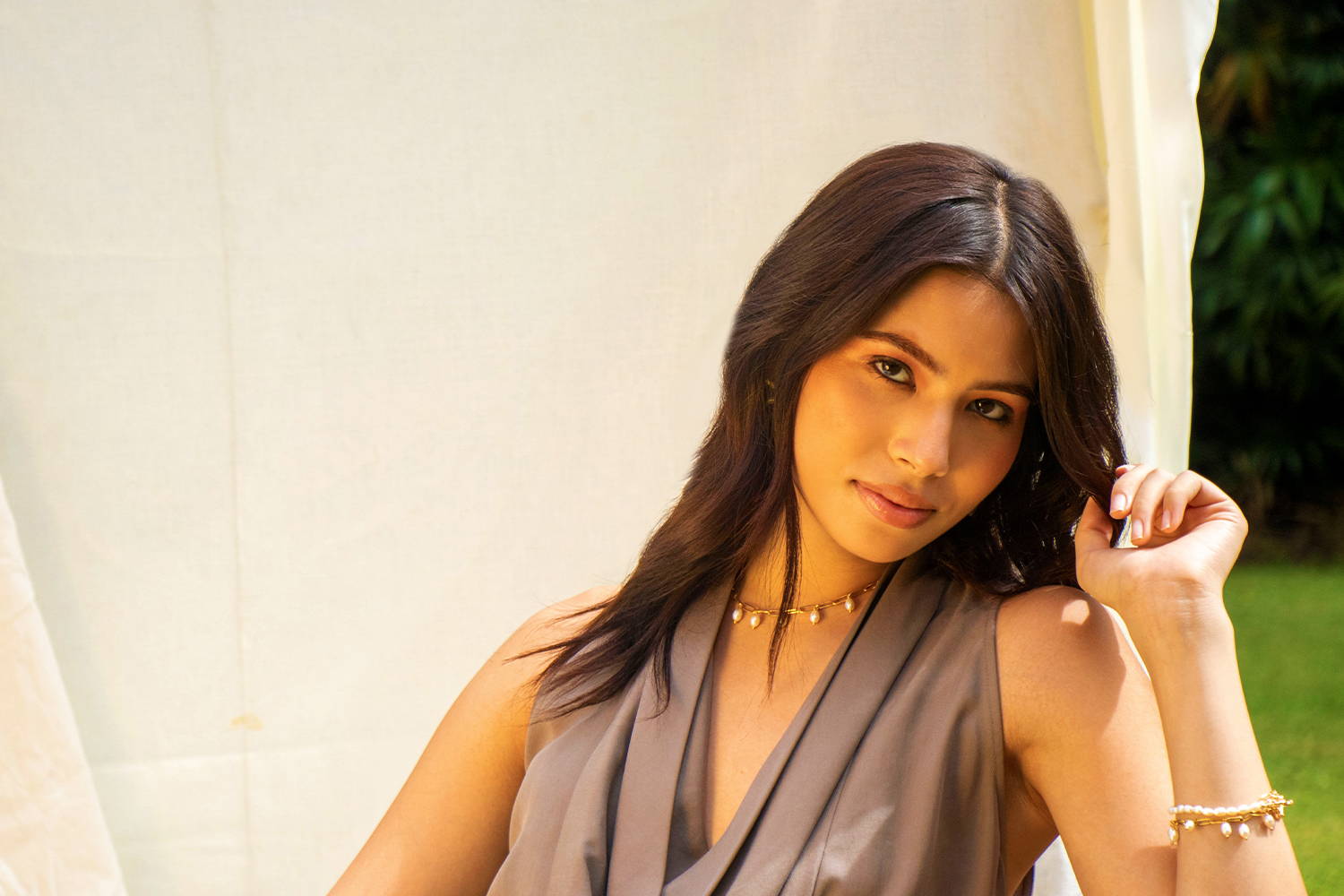 ---
Eyeliners are never leaving us. Truth be told, some of us just can't leave the house with their eyes perfectly lined. Time to say goodbye to the cat eyes and say hello to minimalist eyeliner looks. Modified to look simple and befitting to your mask-on look. Striking but considered more trendy than the decade-old cat-eye liner.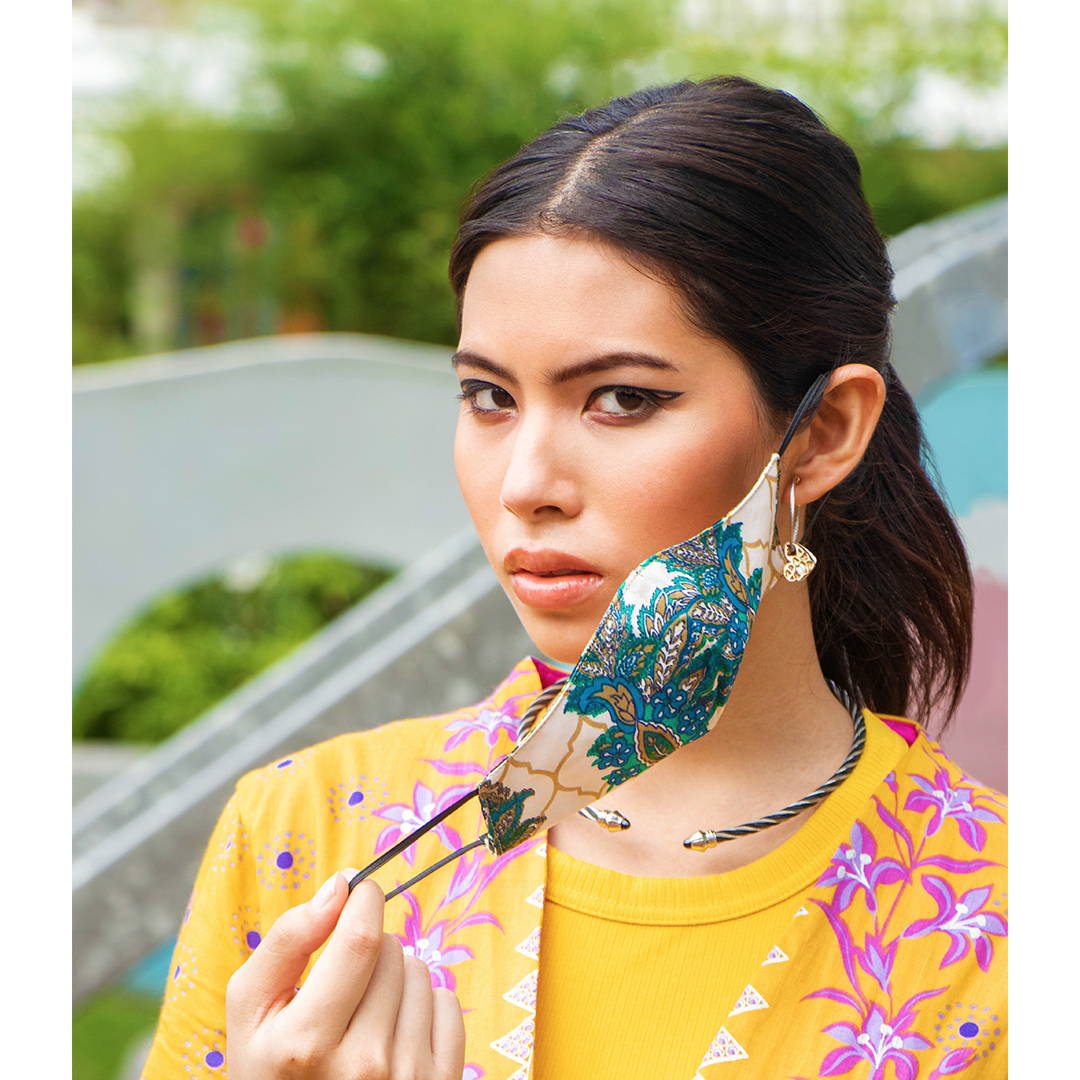 "
A non-shaky hand and the flair for symmetry, you can build this eyeliner look with simple lines that create shape and point to your look. The makeup artist created a new version to the eyeliner wing with precise lines leaving out the eye shadow. You may use your favorite fine-tip, a gel liner, or wing it with your mascara and a trusted eyeliner brush.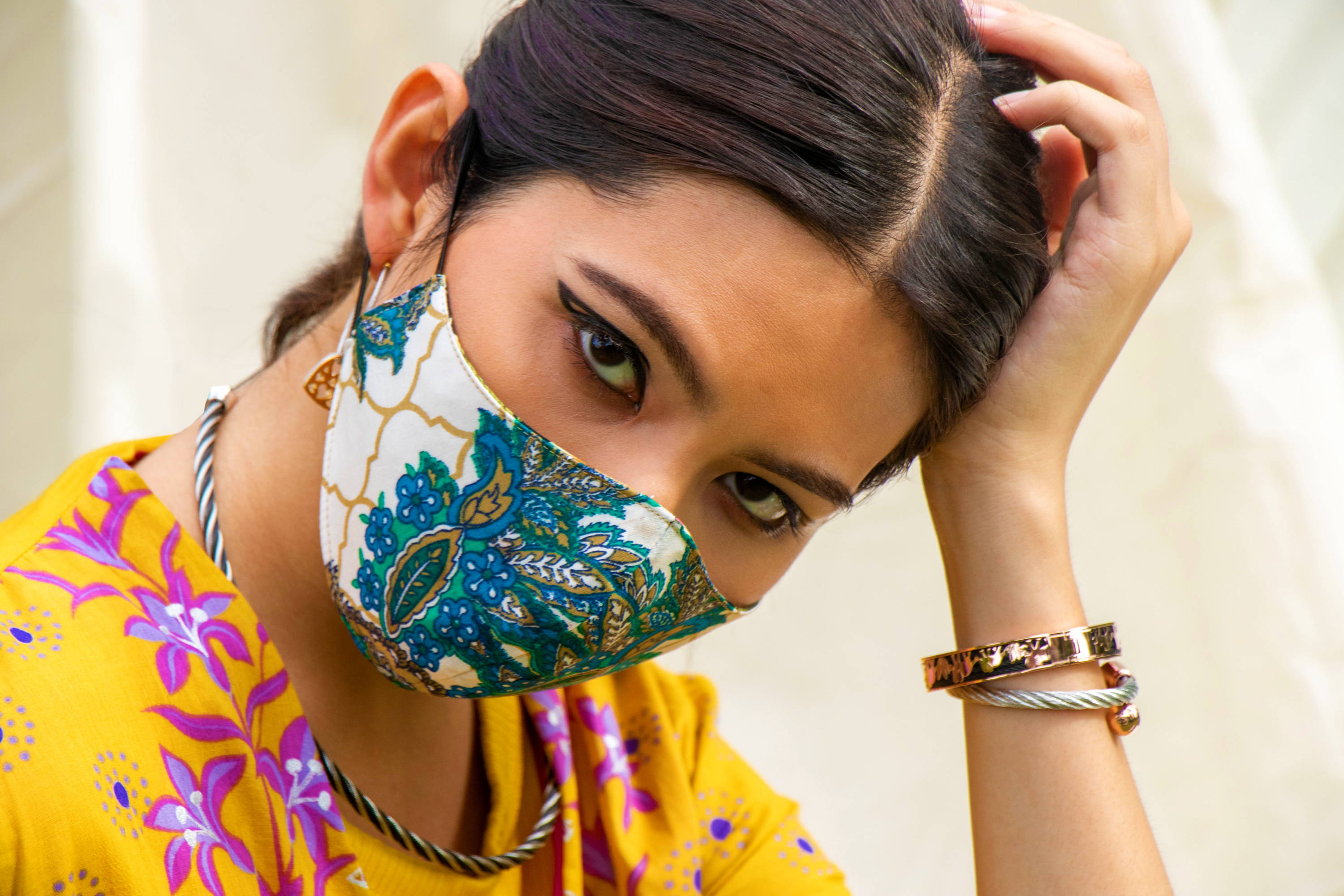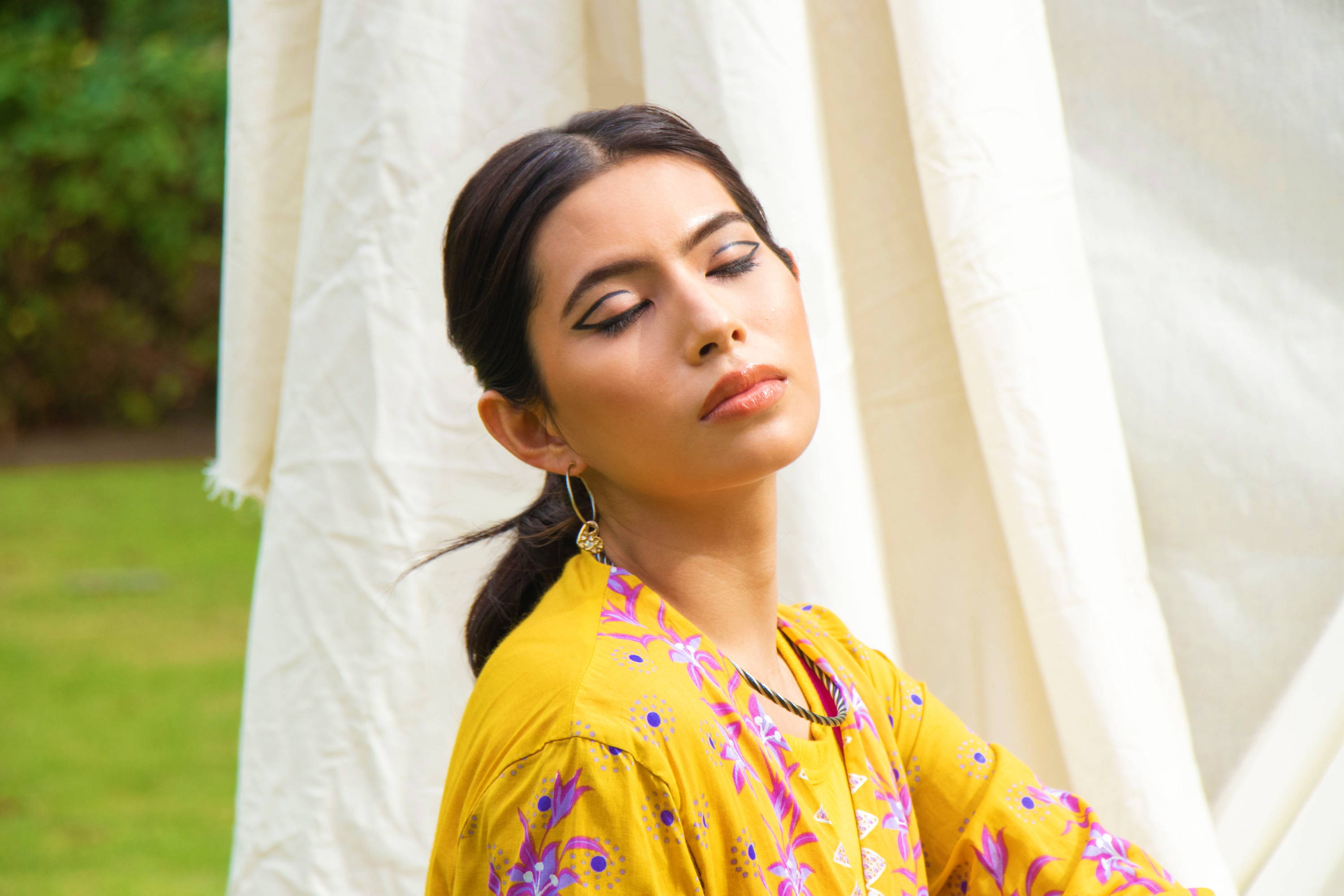 ---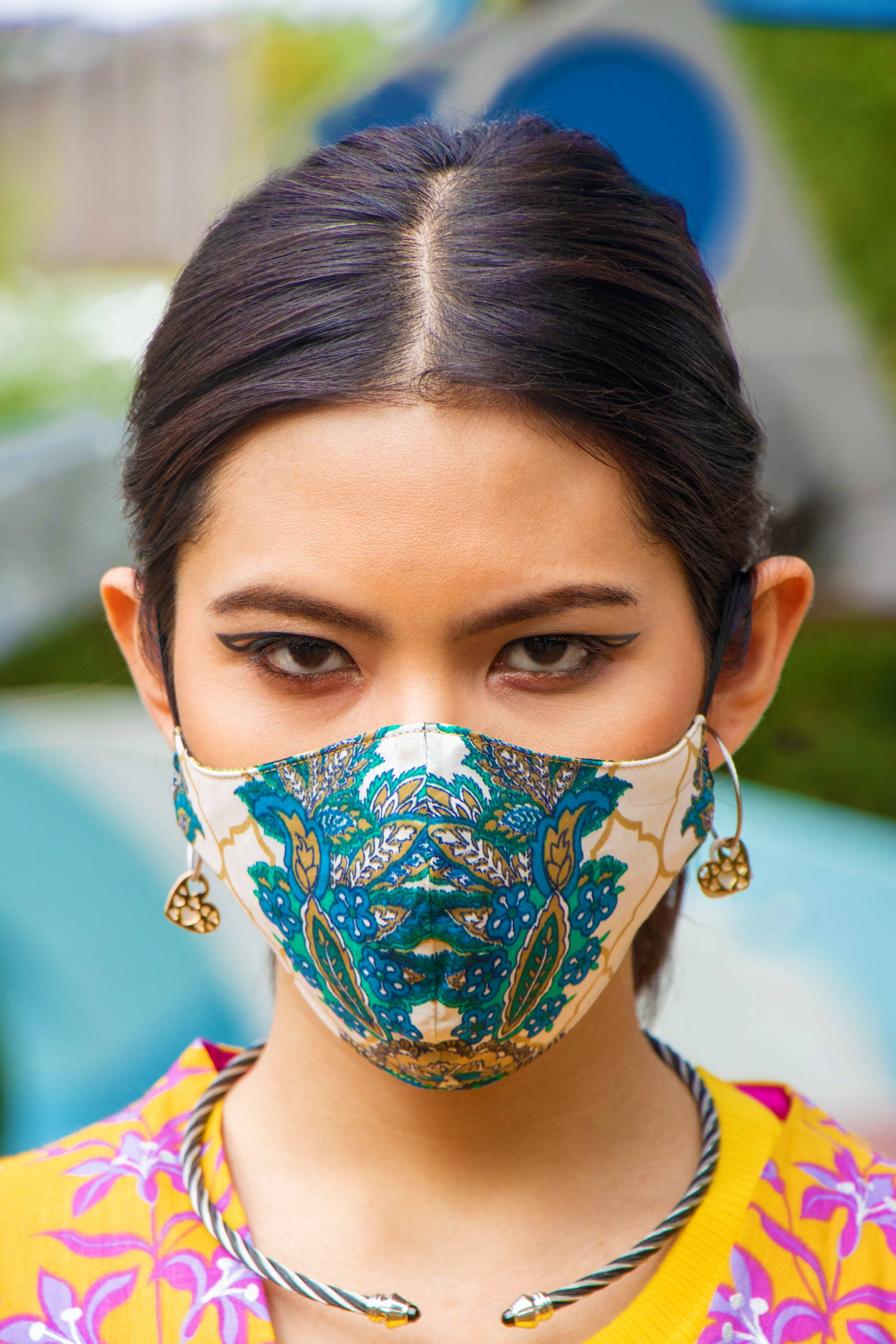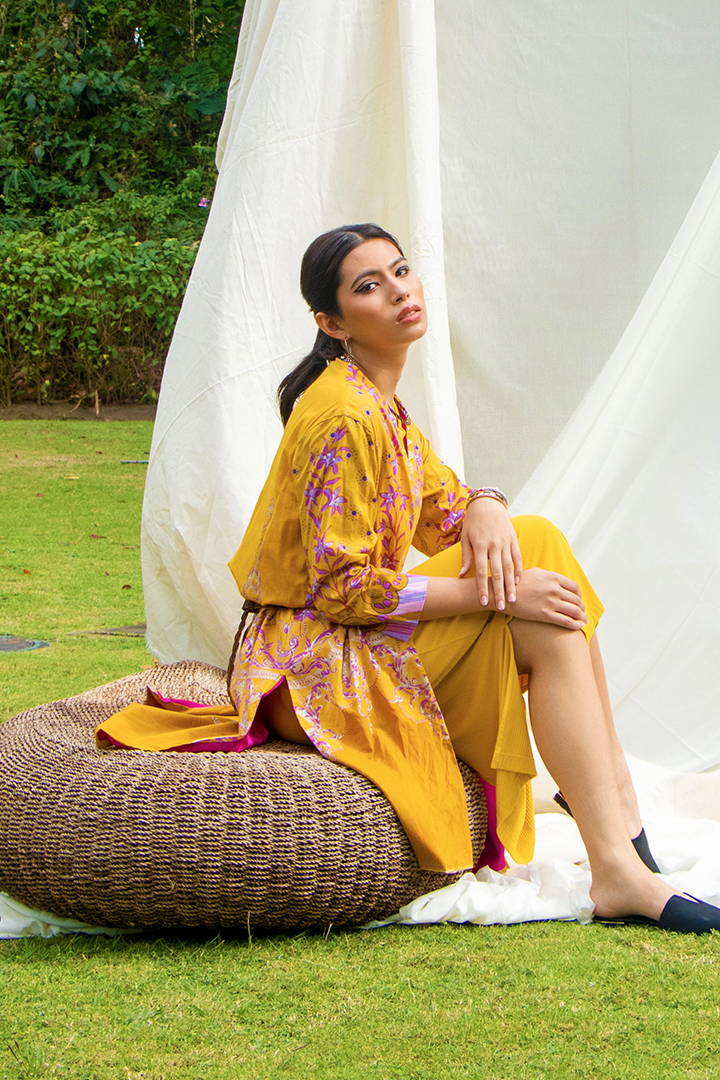 "
Simply finish the look with a natural base foundation. You may use transfer-proof setting powders to prevent it from soiling your mask and then ending it with natural looking lips, that you can achieve with a lip balm. You may also use nude tones of your favorite matte lipsticks that are smudge-less.
---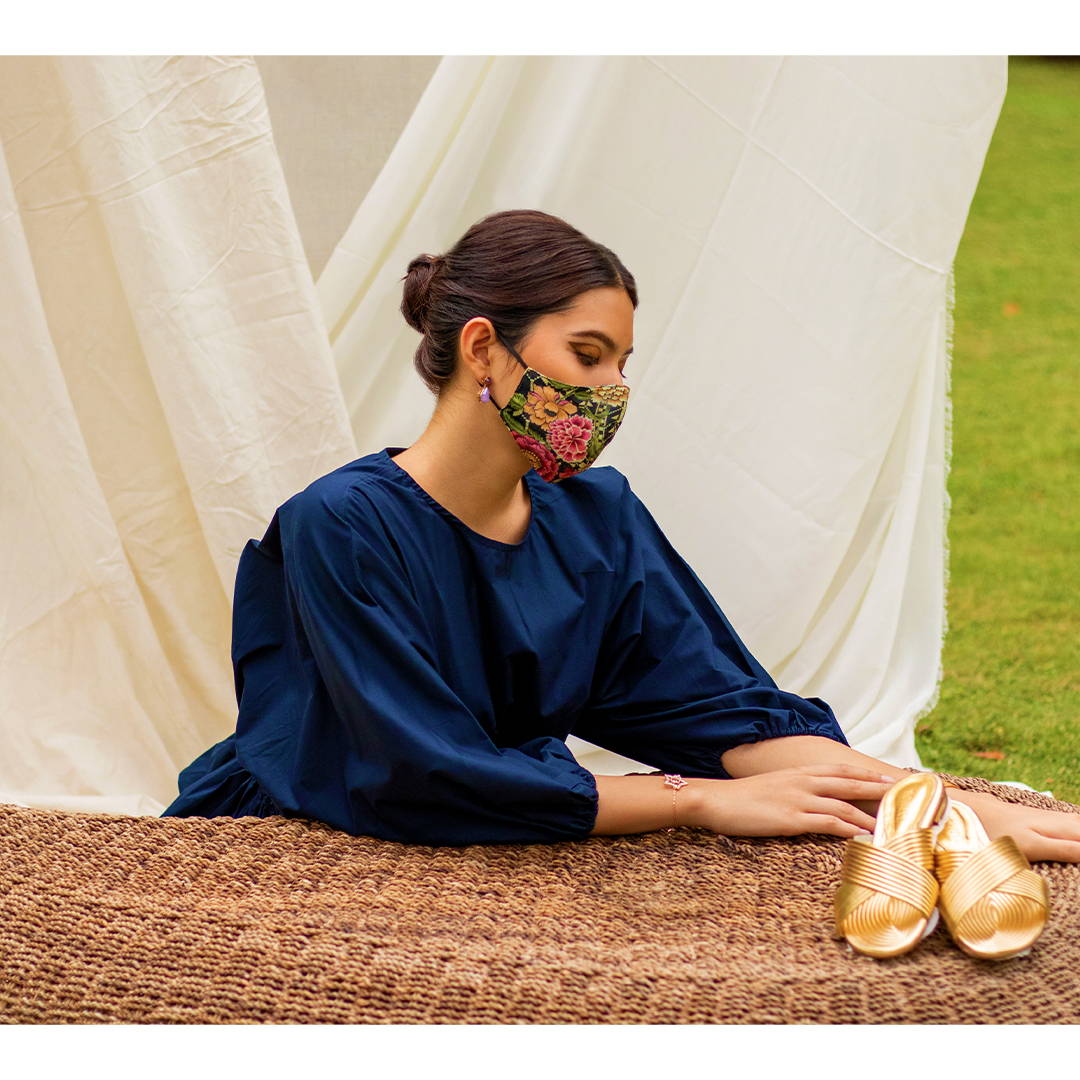 A dilemma that we still can't get used to as masks become our new normal—how do we look glam on our wedding day and or parties? With a few tricks on our sleeves we asked Angel to create a versatile formal look that never ceases to look amazing even with the heat and the sweat as you wear your mask. And yes, you don't have to skip on any of your makeup routines. From coverage to snatched lips and glimmering glam eyes; your usual glam look will never go away.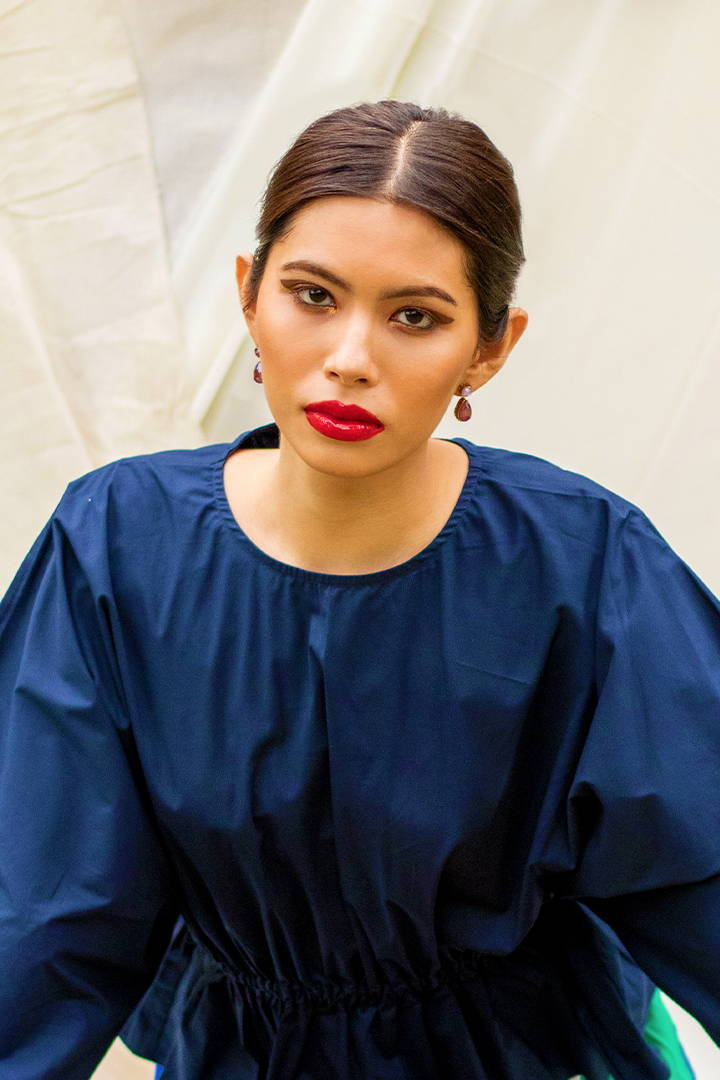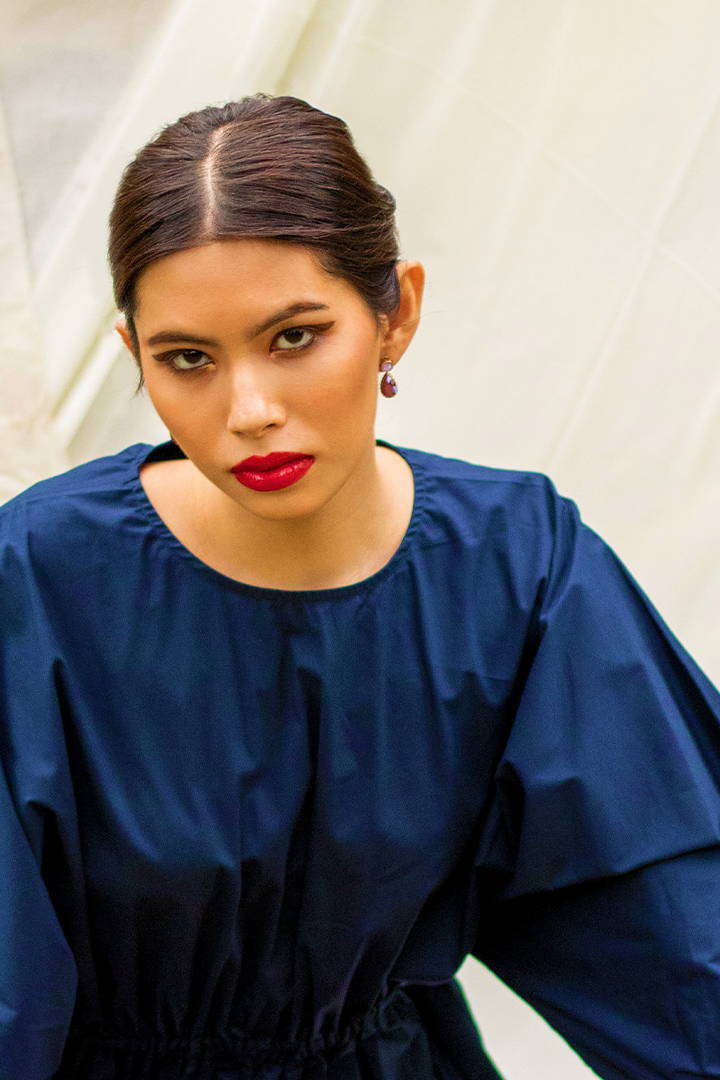 "
For the record, its more achievable if you begin your look with a healthier canvas or rather use a fused skincare and makeup product for your look. Bag on primers with added brigthening or hydrating effects so that your skin looks plumpier even on sheer makeup coverage. Go for longwearing products and avoid easy, transferrable makeup.
New York-based celebrity makeup artist Lisa Aharon did say once, "It's all about thin, thoughtful layers of skincare and makeup so there's less maintenance throughout the day."
---
"
Take your mask off on pictures and reveal your striking red lips intact. You may go for your usual lip game, but this time add hints of translucent setting powder to having it mask-proof. Powders bake the makeup to your skin, improving its adherence, and yes making it transfer-resistant. Other than this, you can always go for lip stains or long-wearing lip liners that do not lose their color whenever you wear your mask. Now you can look glam, may it be mask-on or off.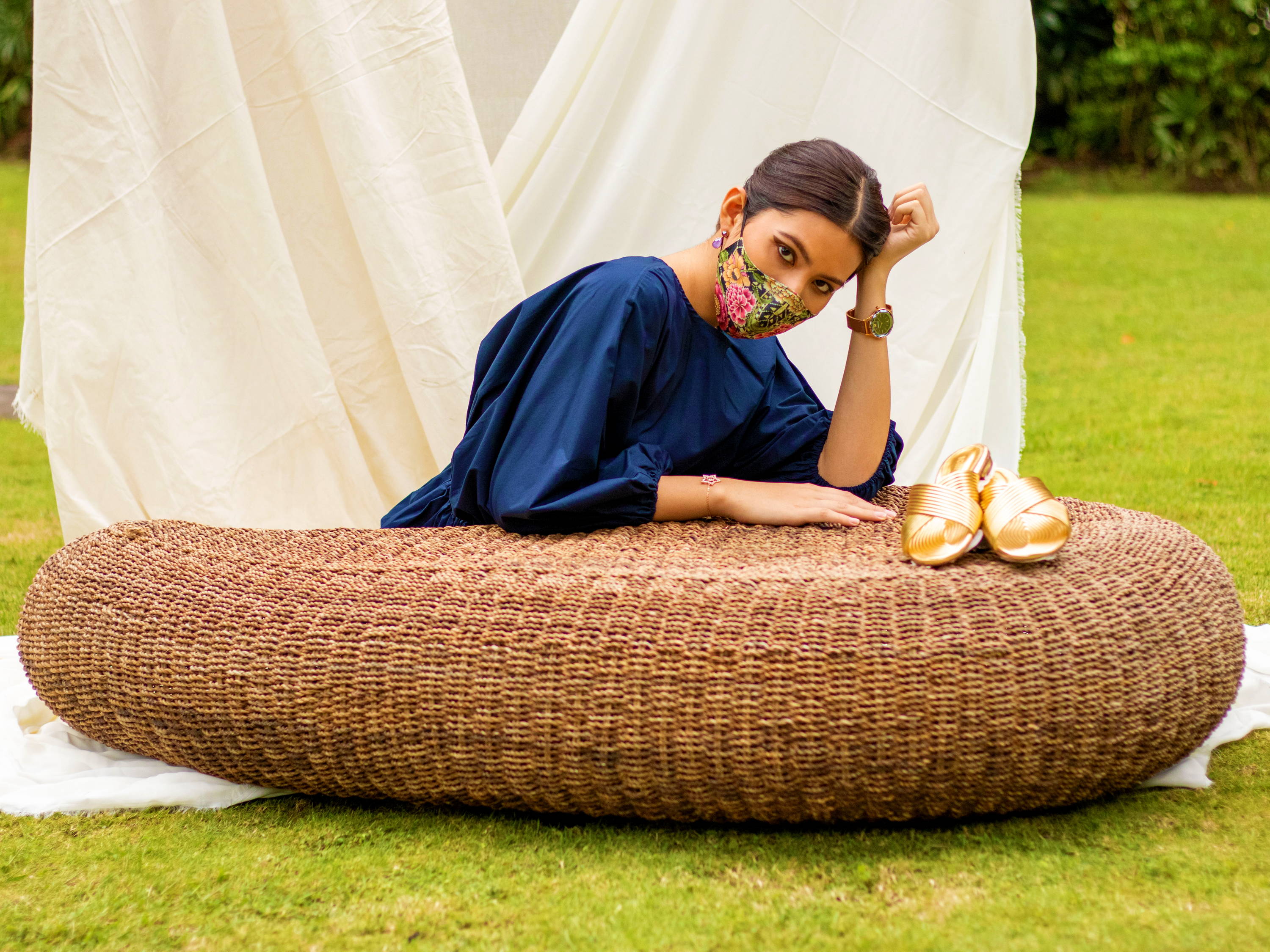 ---
---
Photographer: Oliver Tam
Creative Director and Producer: Nana Valdueza
Stylist: Timothy Diao
Makeup: Angel Manhilot of Laura Mercier
Hair: Janet Cabale
Model: Anshel Lim of Luminary Manila
Sittings Editor: Mark Caguioa and Miggy Crisostomo
Production Designers: Mica Carreon and Claudine Vizconde
Shot on location at Sta. Elena Golf & Country Estate
Visit staelena.com for more information

Fashion
Not quite sure what to wear for your upcoming vacay? Ace that beachwear to party ensemble with these outfits you'll be rocking under the sun all summer long
Read more