Keeping Hands Soft and Clean
Hand sanitizers that will clean your hands in a jiffy and still look absolutely stylish to carry? Yes, please!
When it comes to hand sanitizers, you're probably one of two types of people. Either you're the type who keeps a little bottle in your bag and never goes anywhere without it, or you're the type who purely associates hand sanitizers with hospitals and clinics. Whatever type you are, we all want to stay as healthy as possible. Ans with a tropical country like ours, people just want to ward off any sickness.
As doctors would explain, hand sanitizers are made to kill bacteria and viruses that cause infection. For it to be effective, you need to use enough to fully cover the entire hands and fingers.
While we all wish to always have that little bottle or tube of in our bag' let's face it, some of us still wish that they come in a pretty package. Don't you agree? Imagine lighting up at the sight of a fancy little tube, finding joy in the unique scent, and forgetting that you're actually holding a hand sanitizer. Yes, some people (if not most or all) love to have everything fancy. After all, there's absolutely no rule that says you can't take something old-school and make it luxurious and stylish.
Well, we're in luck because Cath Kidston has come to give us hand sanitizers that are oh-so-aesthetic!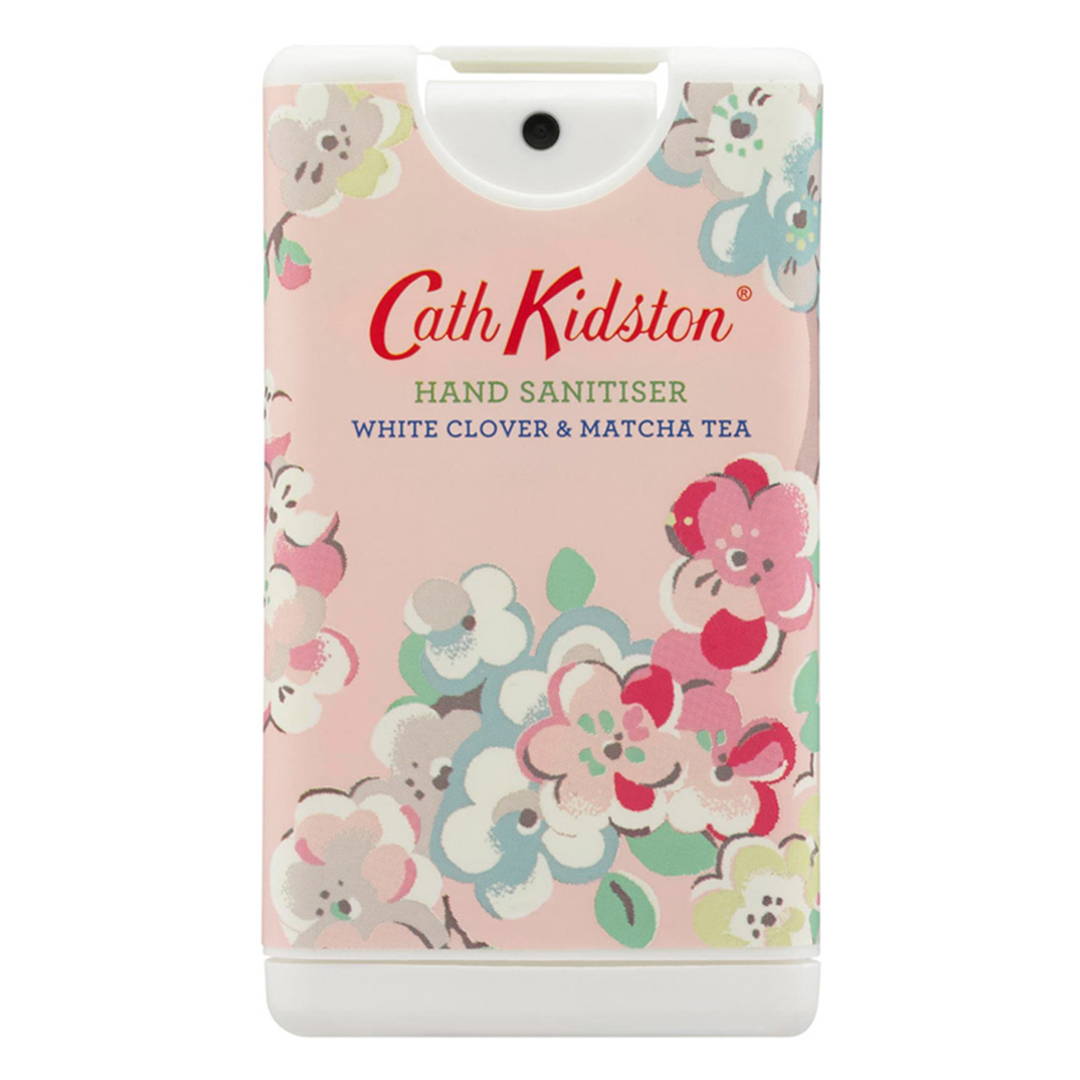 Refreshingly Clean
This moisturizing Blossom Birds Hand Sanitizer from Cath Kidston is fragranced with zesty grapefruit, green leaves, matcha tea, and soft blossoms that include Vitamin E and glycerine to leave your hands clean, soft, and beautifully-scented. This rinse-free hand sanitizer is packed in a printed container featuring colorful birds with beautiful cherry blossoms to create a delicate, softly-colored print with a romantic painting feel to it.  
Bursting of Flowers
More than just cleaning your hands, the Crisp Cotton Hand Sanitizer is fragranced with freshly aired crisp cotton, scattered with jasmine petals. This rinse-free and moisturizing hand sanitizer also has vitamin E and glycerin that leave hands clean, soft, and scented. The packaging features a cheery illustration of sailboats in pastel blue and pink to give that nautical feel.
If you love Cath Kidston's signature bags, you'll definitely love this sanitizer in slim, compact packaging. It's absolutely perfect for keeping your hands feeling happy and clean when you're on the go.
---