In The Mood For Morocco
Bring that touch of Marrakech to your home in just four easy ways
If you're looking to bring an exotic yet elegant feel to your home, a Moroccan-inspired décor is a sure win. With its large, intricate patterns, attention-grabbing colors, and flashy details, this style has become increasingly popular in many homes. And it's not that hard to pull off!
Here are a few fun and simple ways to give your beautiful abode a taste of that Moroccan style.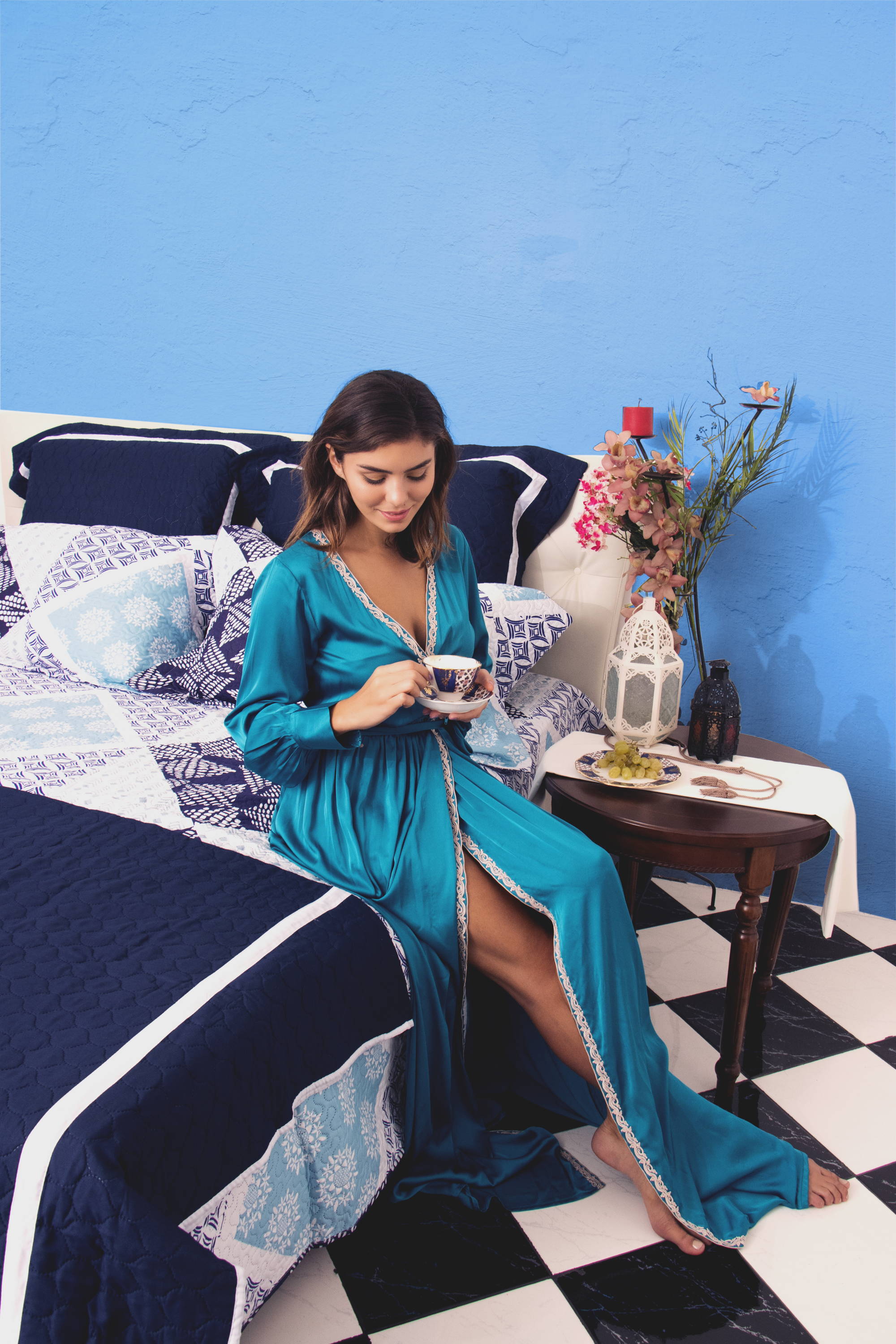 A Bold, beautiful BEDROOM
Make a bold and beautiful statement in your bedroom with Moroccan-inspired bed linens in bright colors and geometric patterns. Pick colors like blue, green, orange, red and gold to emulate the Moroccan feel.
COLORFUL TABLESCAPES
Wow your guests by throwing a Moroccan-inspired party at home. Set your table with glasses and pitchers that have geometric patterns, intricate details, and bright colors to bring a taste of Moroccan culture to the table.
moroccan space
Give your space an instant style update with a Moroccan rug. Known for standout colors, intricate mosaic prints, and abstract styles, they're sure to be a conversation piece between your guests. If you're not a fan of bright colors, there are Moroccan rugs in minimalist styles and cool colors like blue or gray to fit your personality and fancy. You can also layer rugs of different textures, patterns, and colors to get that cool, eclectic, Moroccan vibe.
As you go about bringing the beauty of Morocco to your home, you have the freedom to make your style as flamboyant or as understated as you want it to be. At the end of the day your home should be a reflection of your design personality as well—a culmination of your interests, tastes, and passions.
Photographer: Oliver Tam and Frances Ulit
Creative Director: Teej Nepomuceno
Art Director: Hans De Barras, Kevin Dexter Magno
Producers: Jacqueline Ortega, Allan Ayento
Stylists: Jacqueline Ortega, Allan Ayento
Makeup: Bianca Vela
Hair: Francis Guintu
Model: Victoria of Mercator and Sarah of Main Models
Sittings Editor: Jacqueline Ortega
Shot on location at Museo de Padilla. Special thanks to Museo de Padilla. For more information, go to Facebook or Instagram @museodepadilla
---