For Brighter, Glowing Skin
Rapidly reduce the look of dark spots without a doctor's visit with this revolutionary serum from Murad
Many people suffer from skin issues—it's an unpleasant fact of life. Be it dark spots that never go away or leftover scars from the pimples we couldn't help but pop, the list is endless. In some cases, the imperfections we're dealing with now are even more annoying than our most oily teen years.
Dark spots are one of the most stubborn skin conditions to treat, it only makes sense to have endless products available that promise to take them out.
Introducing Murad Rapid Dark Spot Correcting Serum.
The Rapid Dark Spot Correcting Serum is an intensive serum that helps rapidly reduce the look of dark spots and promotes cell turnover for brighter, more even skin.
It contains patented resorcinol technology—exclusive to Murad—that helps visibly reduce the intensity of dark spots and uneven tone. Suitable for a wide range of skin tones, it targets both the dark spots you see and the ones you don't. This brightening serum from Murad uses a combination of three powerhouse ingredients to fade dark spots and brighten skin: tranexamic acid and hexapeptide that minimize hyperpigmentation, glycolic acid that mildly exfoliates to promote radiance and improve product absorption, and the brand's patented resorcinol technology that corrects the appearance of dark spots.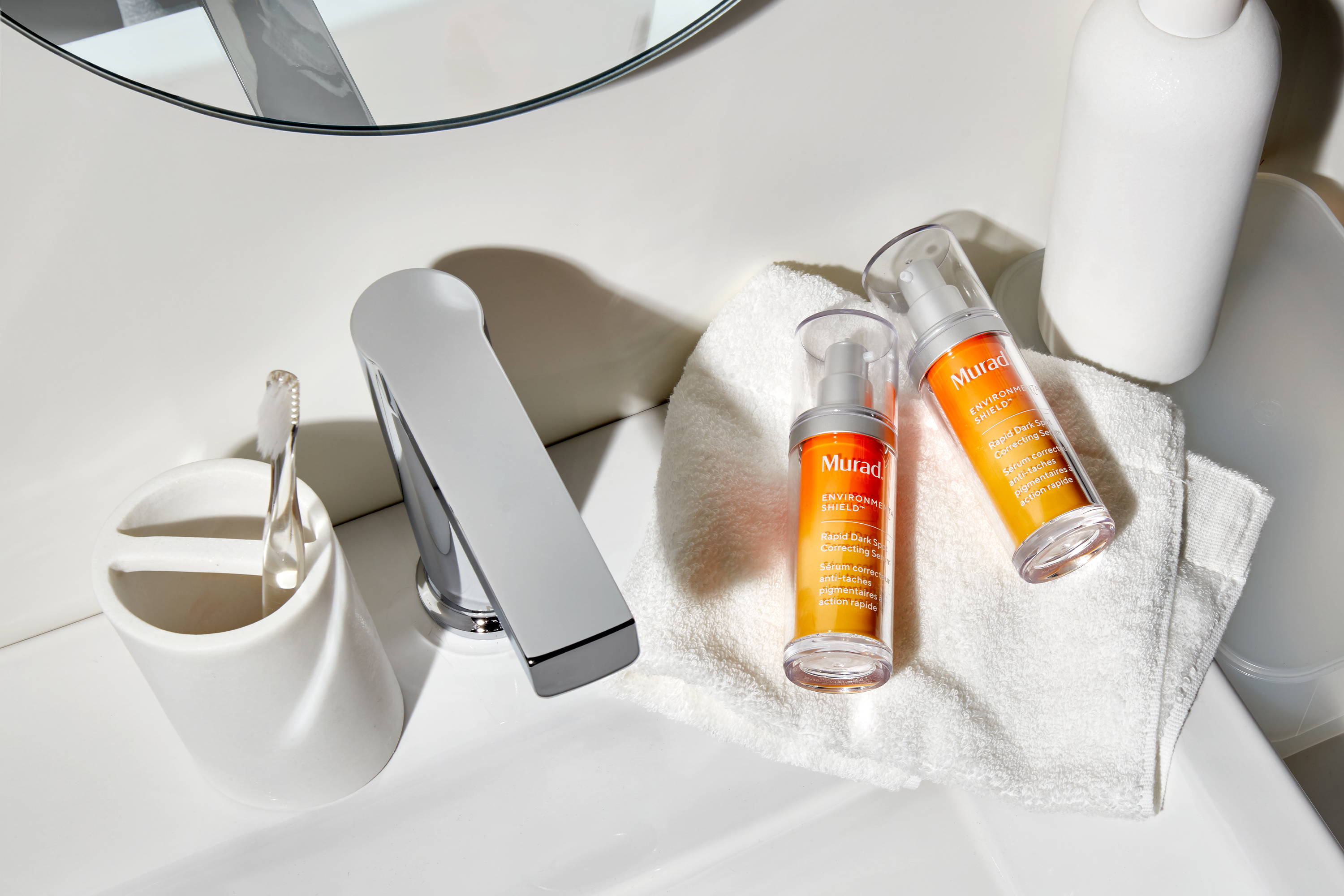 Dermatologist and founder Dr. Howard Murad said, "It's never been easier to take home powerful and clinically proven dark spot correction. Rapid Dark Spot Correcting Serum delivers the fast brightening and even tone results you want without a doctor's visit."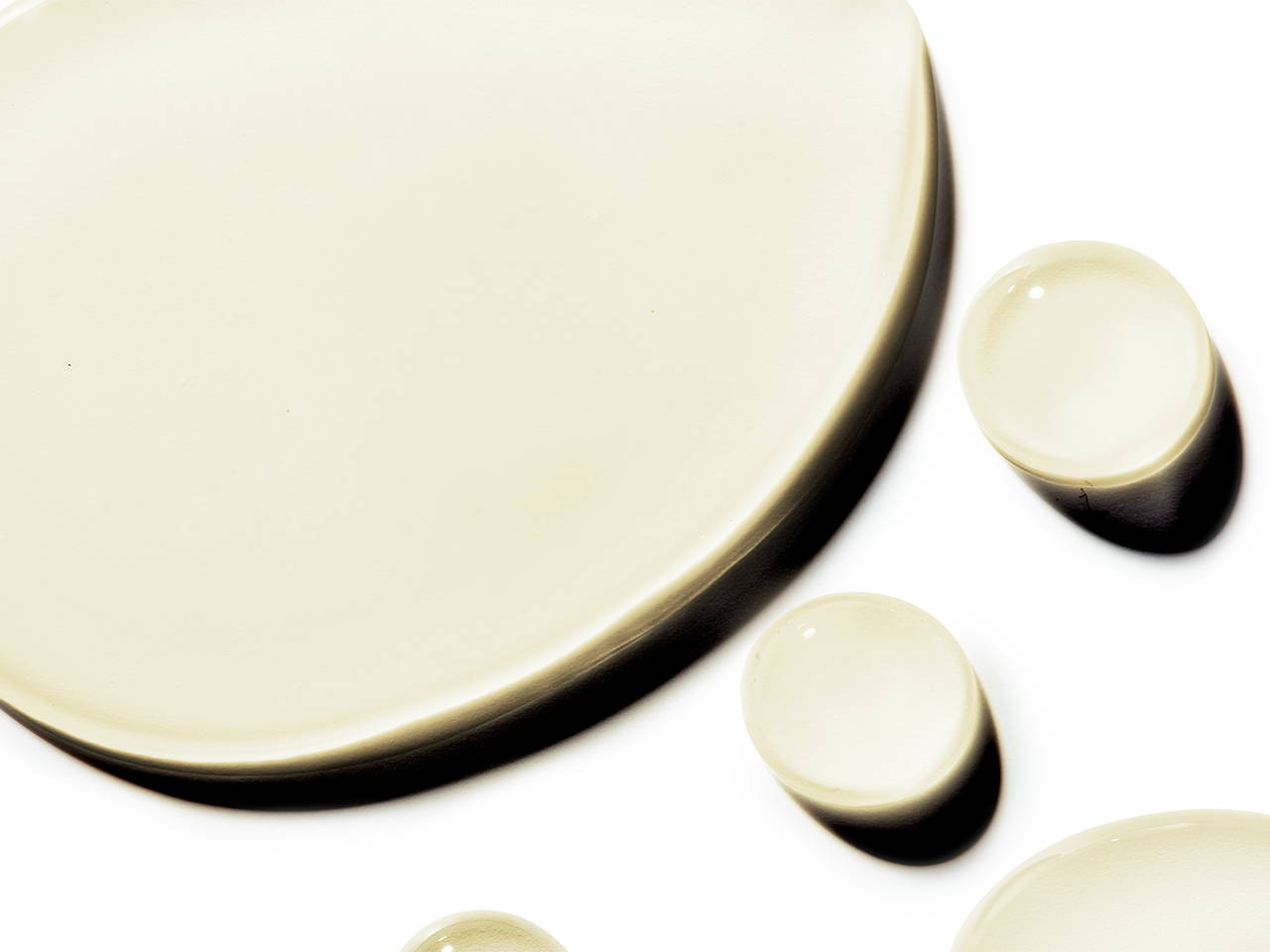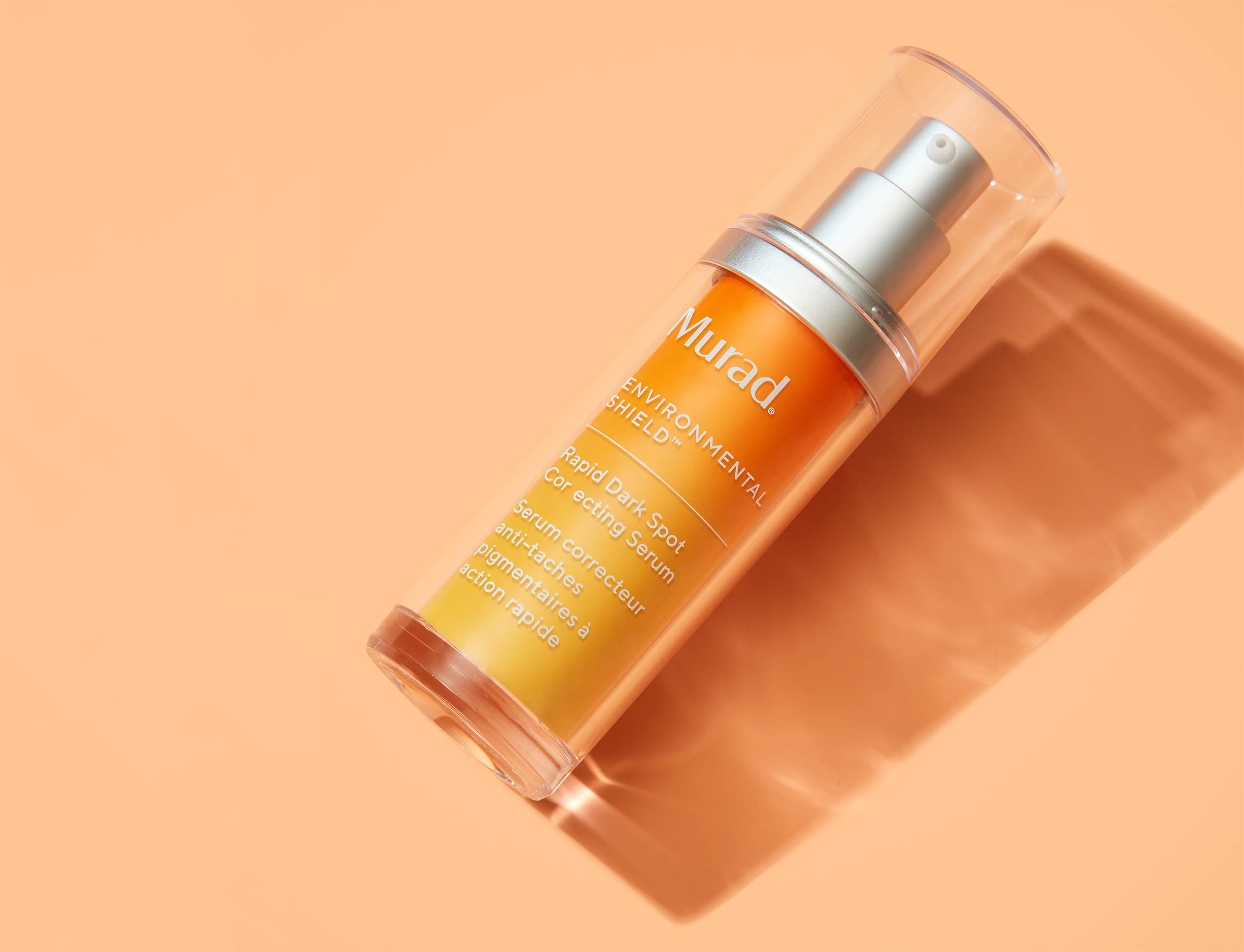 On top of all of the great benefits, the formula is very lightweight and hydrating, so you don't have to worry about it drying out your skin. It is gentle enough for daily use and absorbs well into the skin. With consistent use, the serum is sure to produce visible results when it comes to hyperpigmentation, melasma, and even redness.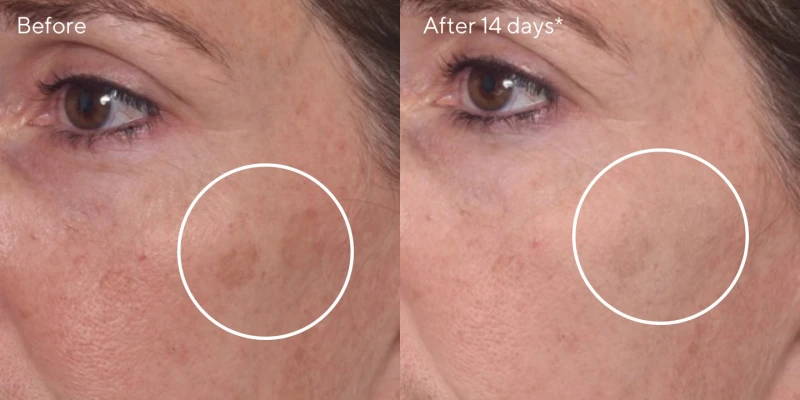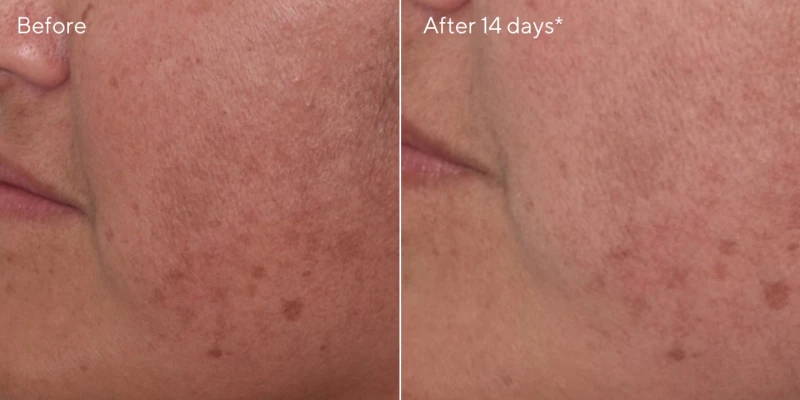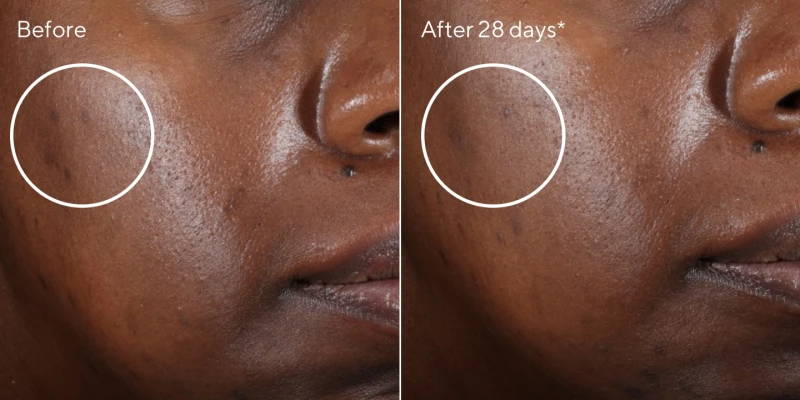 Clinical tests show that in just 14 days, 84% showed a reduction in the look of dark spots. With Murad regimen, 91% saw brighter skin, 94% noticed smoother skin, and 89% reported a more radiant glow.
With the Rapid Dark Spot Correcting Serum, you're sure to reduce the look or dark spots in a matter of days—without a doctor's visit! This serum—with potent ingredients like patented resorcinol technology & glycolic acid—goes one step beyond correction to help prevent the look of dark spots for more even tone in the future. This is truly 30 years of dark spot brightening expertise in one bottle.
Complete Your Murad Skin-care Routine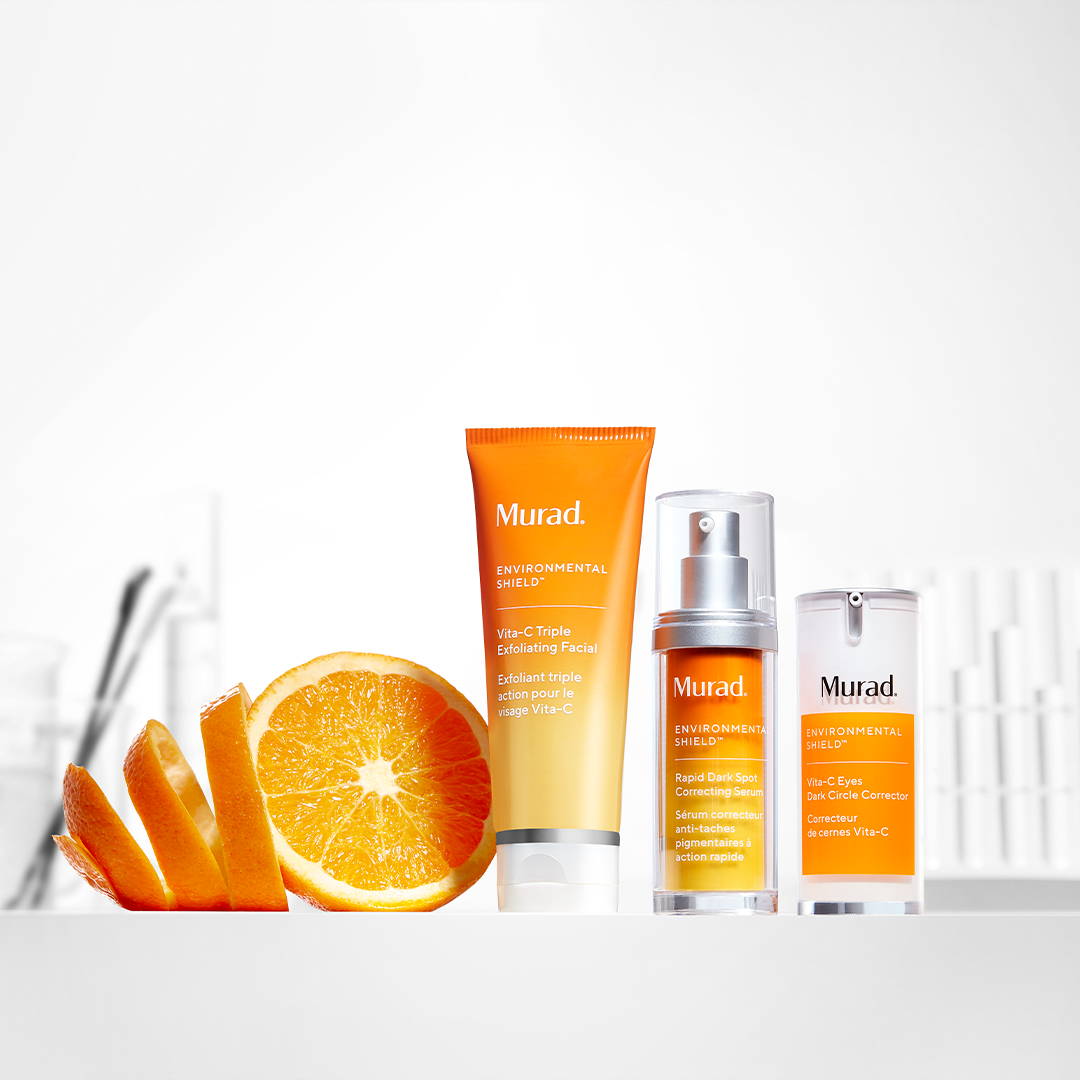 ---