Five or Less
Be a kitchen connoisseur and whip up these quick masterpieces using only a handful of ingredients
Taking the family out to dinner just isn't a choice anymore these days, and planning multiple trips to the supermarket just to get ingredients for that one amazing meal might not be wise either. Until everything is back to normal, the best thing to do is stay safe at home as much as possible. And while not everyone may have the skill of a master chef, it is never too late to learn a simple recipe or two to keep the entire brood fed and happy.
Get your pots and pans ready—here are some recipes of yummy dishes with just five ingredients (or less) that you can find in most people's fridge and pantry.
Apple Juice Chicken
Reminiscent of something you might order in a Chinese restaurant, this three-ingredient dish is the easiest recipe you'll have in your arsenal. Not only rich and flavorful, this is also enjoyable for grown-ups and kids alike.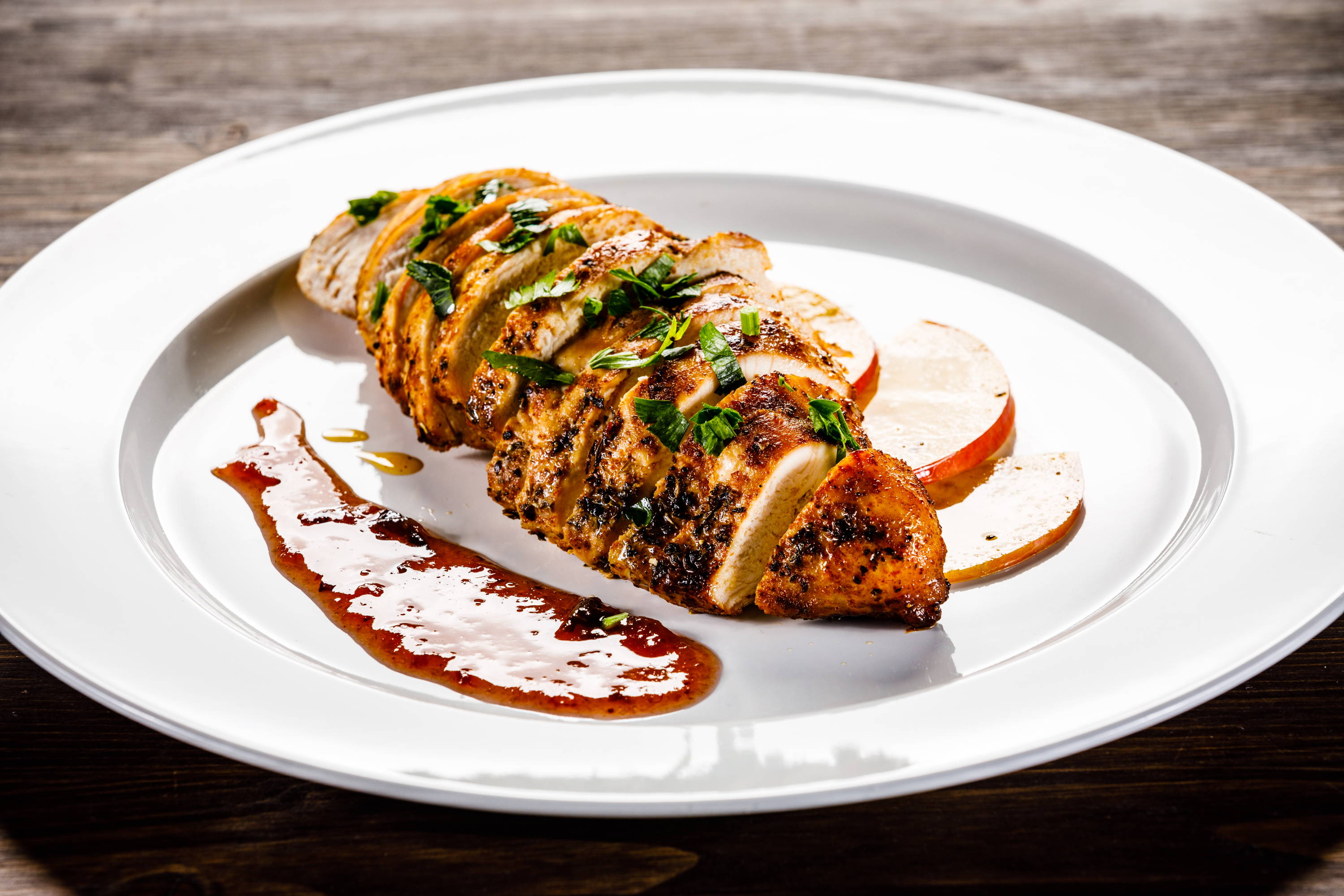 Ingredients
1 ½ cup unfiltered apple juice, preferably organic
1 kg chicken thigh or breast fillets, skinless
Salt and black pepper to taste
Directions
In a medium sauce pan, bring the apple juice to a low boil over medium heat. Add the chicken and season with salt and black pepper.
Lower everything to a simmer, covering the pan to cook for another 15 minutes. Flip the chicken, and cook for another 15 minutes, keeping the pan partially covered.
Take off the lid and let the apple juice reduce, bubbling softly until it thickens. Cook for another 15 to 20 minutes until the apple juice turns into a dark and syrupy sauce, turning the chicken every few minutes to avoid it from sticking to the bottom of the pan.
Switch off the heat when the chicken is cooked through, the sauce should also resemble honey in consistency. Serve with white rice.
Ginger Soy Salmon
Fish is the fastest weeknight dinner option when pressed for time, and it packs great flavors, too. Here's a simple recipe for salmon with mouthwatering sauce. Pro tip: Grate the ginger fresh as it imparts an amazing nuance to the salmon and rids it of any potential fishy odor.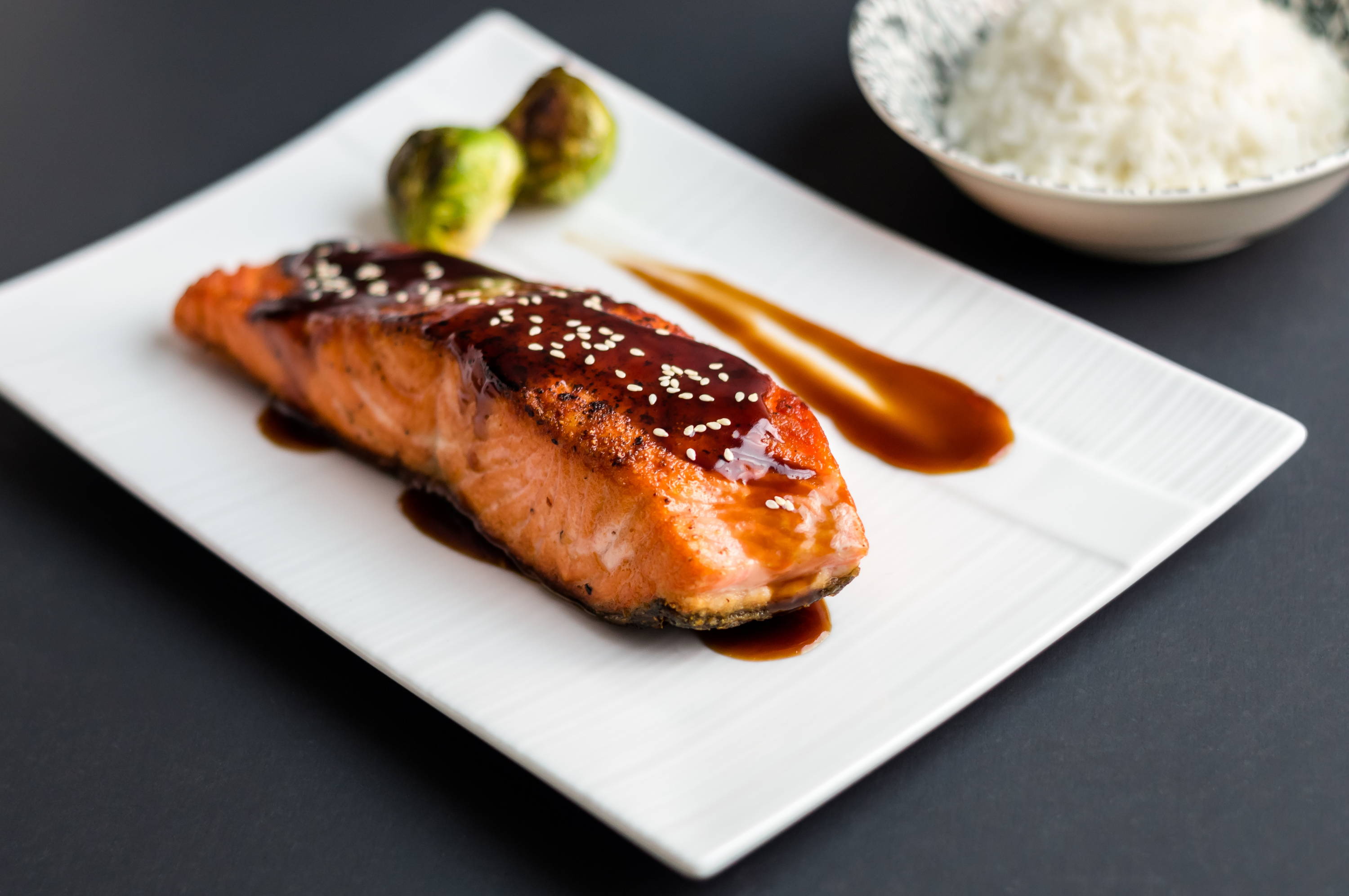 Ingredients
2 tablespoons olive or sesame oil
2 pieces 4oz salmon fillets
1 teaspoon fresh grated ginger
1 tablespoon soy sauce
Chopped scallions or sesame seeds for garnish
Directions
Heat olive or sesame oil in a nonstick pan over medium heat.
Season the salmon fillets with salt and pepper and sear them for about four minutes on the pan, skin-side up first.
Combine the soy sauce and ginger in a bowl. Flip the fish with a spatula and pour in the soy sauce-ginger mixture. Cook for about three to five minutes.
The fish is cooked when it flakes easily with a fork. Remove from heat and finish with a garnish of chopped scallions or sesame seeds.
Homemade Potato Gnocchi
Transform ordinary kitchen staples like potatoes, eggs, and flour into light and fluffy gnocchi. Sauté them with that jar of pasta sauce in your kitchen cupboard and you've got a delicious Italian meal just asking to be devoured.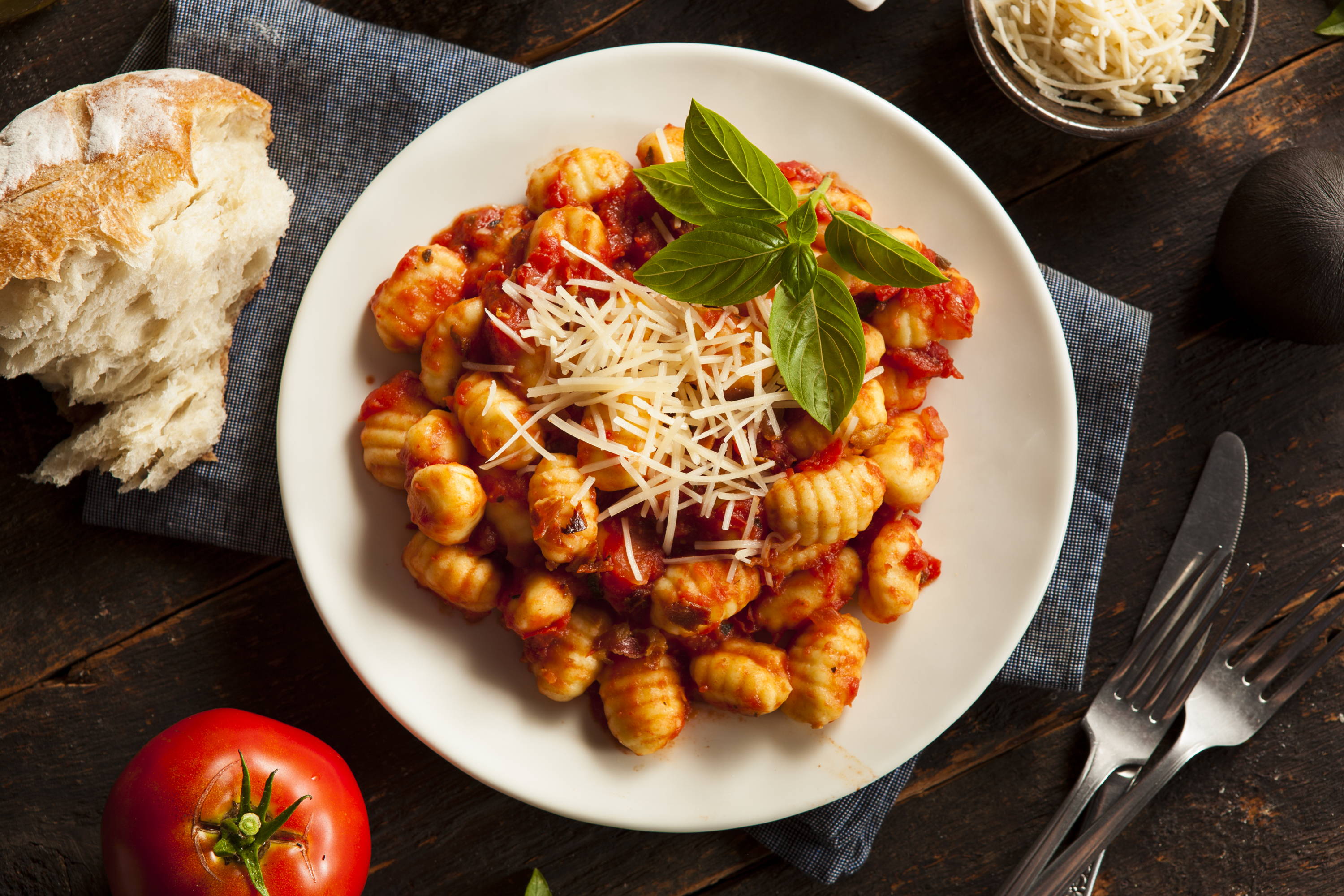 Ingredients
½ kg potatoes, cleaned not skinned
1 cup flour
½ teaspoon salt and pepper mix
1 egg
1 jar of pasta sauce
Directions
Boil the potatoes in a large pot of water until tender. Remove from water and let cool. Remove the skin and mash the potatoes until fine. If you have a potato ricer, go ahead and pass the potatoes through it.
On a flat surface, mix together the flour with salt and pepper. Make a well in the middle of the flour-salt mixture, add in the mashed potatoes and the egg. Mix all the ingredients starting from the middle and moving outwards to incorporate everything together, forming a soft dough.
Lightly flour a flat surface and cut small amounts of the dough. Form ropes of pasta and cut them into two-centimeter pieces. Slide each piece on to a fork, squeezing a little so that it leaves a mark on the surface of each piece. Sprinkle some more flour and toss the finished pieces so they don't stick together. Let rest for 20 minutes.
When the gnocchi are rested, heat up another pot of salted water. Drop the pasta in and wait until they float to the top. This signals the gnocchi are cooked.
Meantime, heat up a small pan, add some garlic and olive oil if desired. Combine the pasta sauce and drained gnocchi, adding some pasta water if necessary. Gently toss and cook for 20 to 30 seconds. Serve immediately. Plus points if you have some cheese to grate over it!
Chicken and Mushroom
Using only chicken and mushrooms, plus some basic ingredients like salt, pepper, and butter, this is a flavorful dish that will surely impress everyone at home—future houseguests included.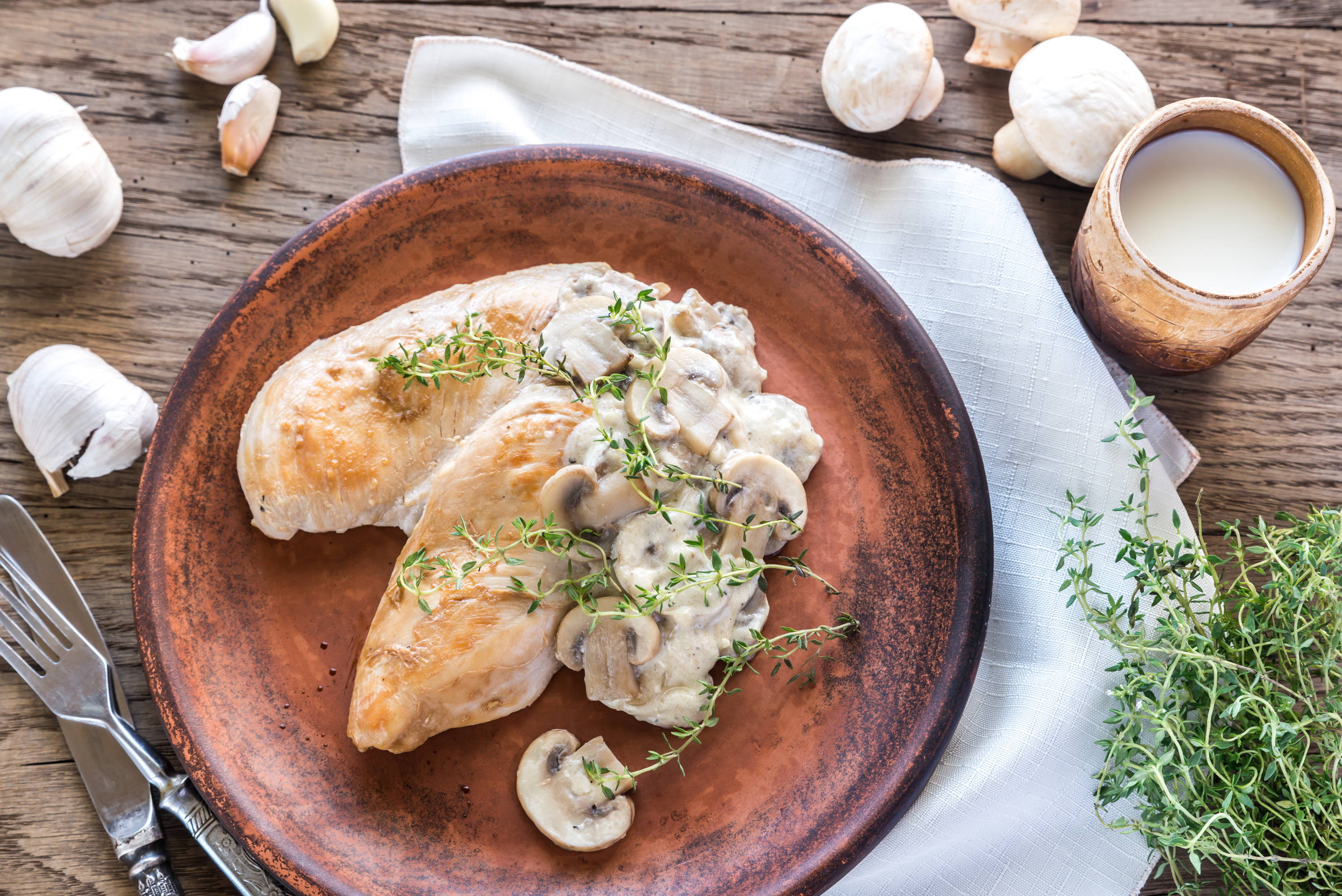 Ingredients
2 chicken breast halves
2 ½ cups of fresh mushrooms, sliced
2 tablespoons olive oil
1 tablespoon butter
Salt and black pepper to taste
Directions
Preheat the oven to 220°C. In the meantime, season the chicken on all sides with salt and ground black pepper.
Using an oven proof skillet, heat the olive oil over the stove in medium heat. Place the seasoned chicken skin-side down and cook for about five minutes or until browned. Turn the chicken over and cook the other side.
Add in the mushrooms and season with a little salt. Shift the heat to high and continue to cook for another five minutes or until the mushrooms start to shrink. Stir occasionally.
Transfer the skillet into the preheated oven and bake for about 20 minutes or until chicken is cooked. If unsure, check that the chicken is no longer pink in the center by cutting through the middle. From the oven, set aside cooked chicken breasts to rest.
Bring skillet back to the stovetop and continue to cook over medium heat. Pour in a half cup of water and bring to a boil, stirring continuously and scraping the browned bits at the bottom of the pan. Continue until mushroom mixture is thicker, reducing the water down to half. Stir in the butter for additional richness.
Honey Mustard Pork Chops
A quick and tasty way to prepare pork chops, expect this to be a permanent crowd pleaser. Head out to the backyard and fire up the grill, summer at home is the perfect time to have a barbecue party with the family.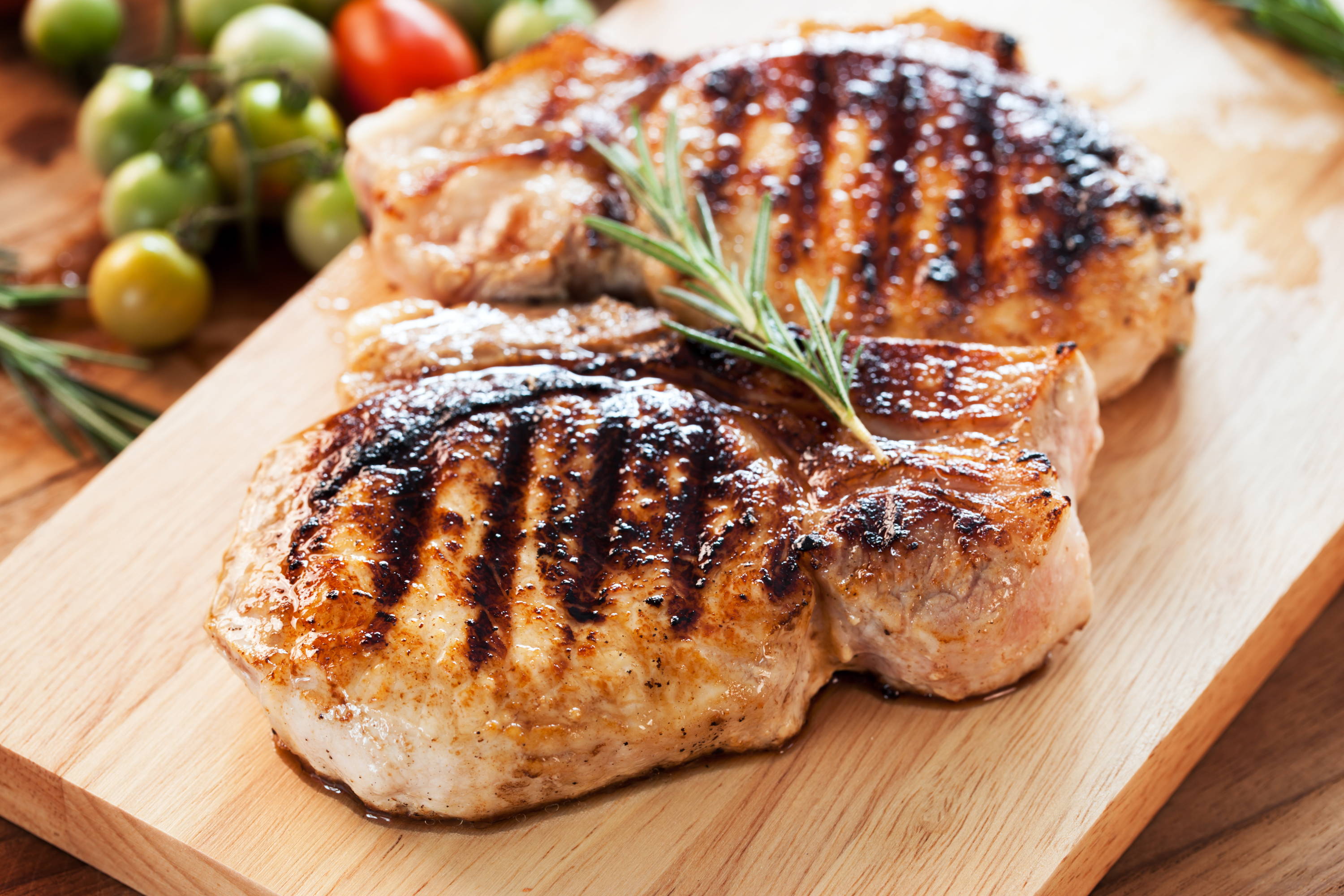 Ingredients
1kg porkchops, ½ inch thick
¼ cup honey
2 tablespoons mustard
1 tablespoon butter
Directions
Start your grill by lighting the charcoal.
Combine honey and mustard in a bowl, making sure they are mixed thoroughly. Place the butter in a separate bowl and melt in the microwave for about 30 seconds.
Coat the pork with butter and sprinkle some salt and pepper on both sides, to taste. Lay pork chops onto the hot grill, cooking one side nicely for about three to five minutes, depending on the heat of your charcoal. Turn the chops over and cook the other side for another three minutes.
Brush the honey mustard mixture over the pork chops and turn it over again, cooking for another five minutes. Coat the other side with the honey mustard mixture and turn it over one last time and cook for the last five minutes. Check that the thickest part is cooked by cutting into the meat, if unsure.
Transfer on to a plate and serve immediately.
---