Drip in Luxury
Who wouldn't want to feel like a millionaire when you've taken a whiff of this scent from a solid 24-carat bar?
Renowned Spanish fashion designer Paco Rabanne has been revolutionizing fashion since he started his career in 1965 with his one-off and handmade metallic mini-skirt dresses. He likewise pioneered the use of recycled materials in clothing, creating jaw-dropping outfits made out of hammered metal, knitted fur, fiberglass, aluminum jersey, and fluorescent leather.
Apart from his innovative and flambouyant designs, Rabanne has also made a name for himself in the world of fragrance, revolutizing perfume with his daring debut fragrance Calandre back in 1969. Fast forward to the 21st century, the renowned designer continues to make waves in perfumery with fragrances that global blockbusters, most recently with the launch of his latest scent, the audacious 1 Million Parfum.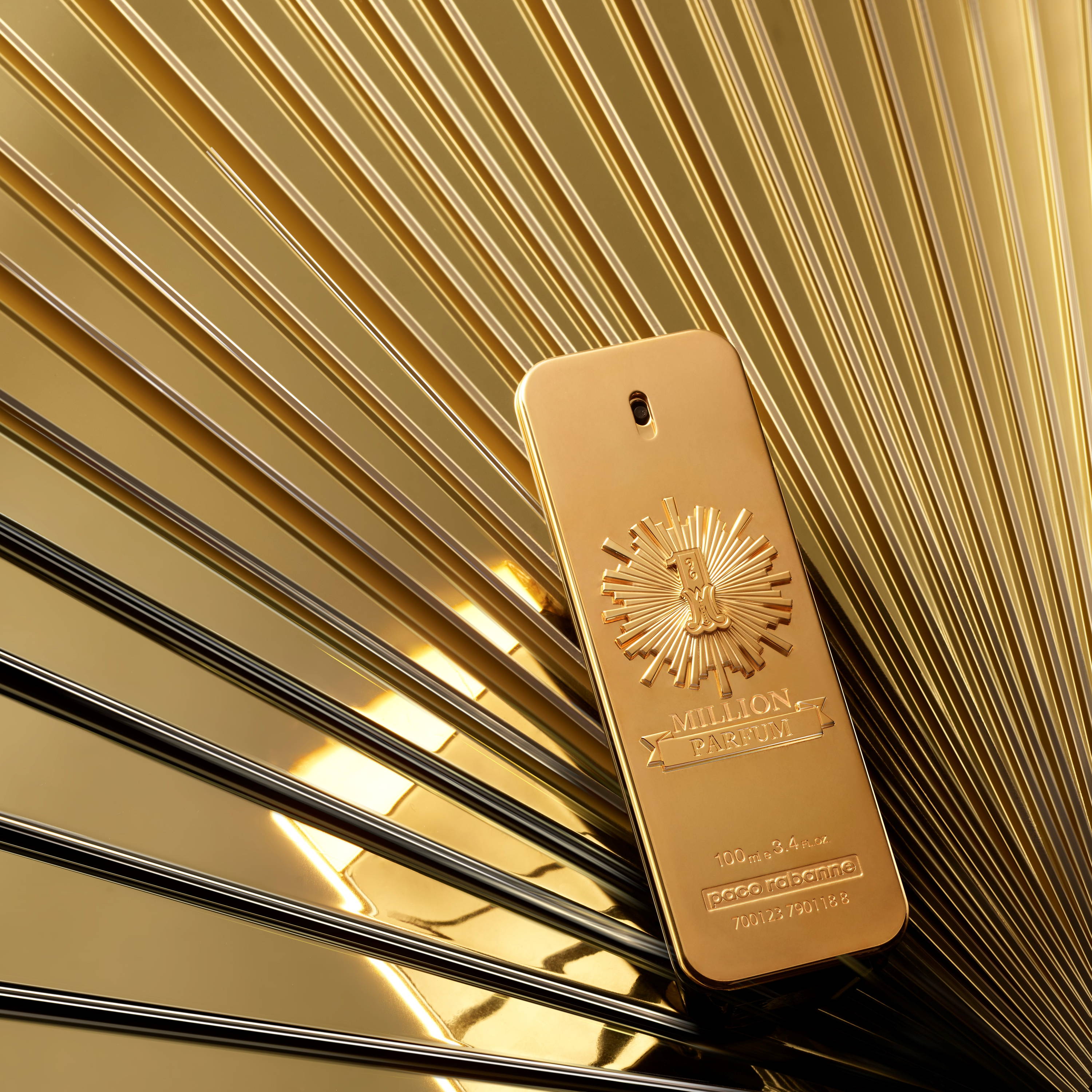 This latest fragrance from paco rabanne is quite a sensory overload that defies all the rules while still adding that touch of irresistible seduction. For a long time, the designer's 1 Million franchise have been a big player in the perfumery game. For more than a decade, the scent has successfully roped in many good-smelling men while attracting a hefty female following as well.
Created by master perfumers Christophe Raynaud and Quentin Bisch, 1 Million Parfum seamlessly marries leather notes with floral, giving you that feeling of a slight heatwave of a midsummer night. Made with the same "charisma" and "attitude as the original 1 Million formula, this beloved sweet-and-spicy scent comes with a few updated alterations.
In the opening, you can smell the salty ambroxide and smooth cashmeran notes but the tuberose is harder to detect. The saltiness carries through to a rich heart of sweet leather which gives this fragrance its sexy and rugged masculinity. As it lingers on the skin, the leather note comes through accompanied by sticky sweet resiny rose that makes this scent so addictive.
Encased in the brand's signature gold bar design, this scent comes a little more compact than its predecessor and etched with a motif that gives you the 1920s art deco vibe.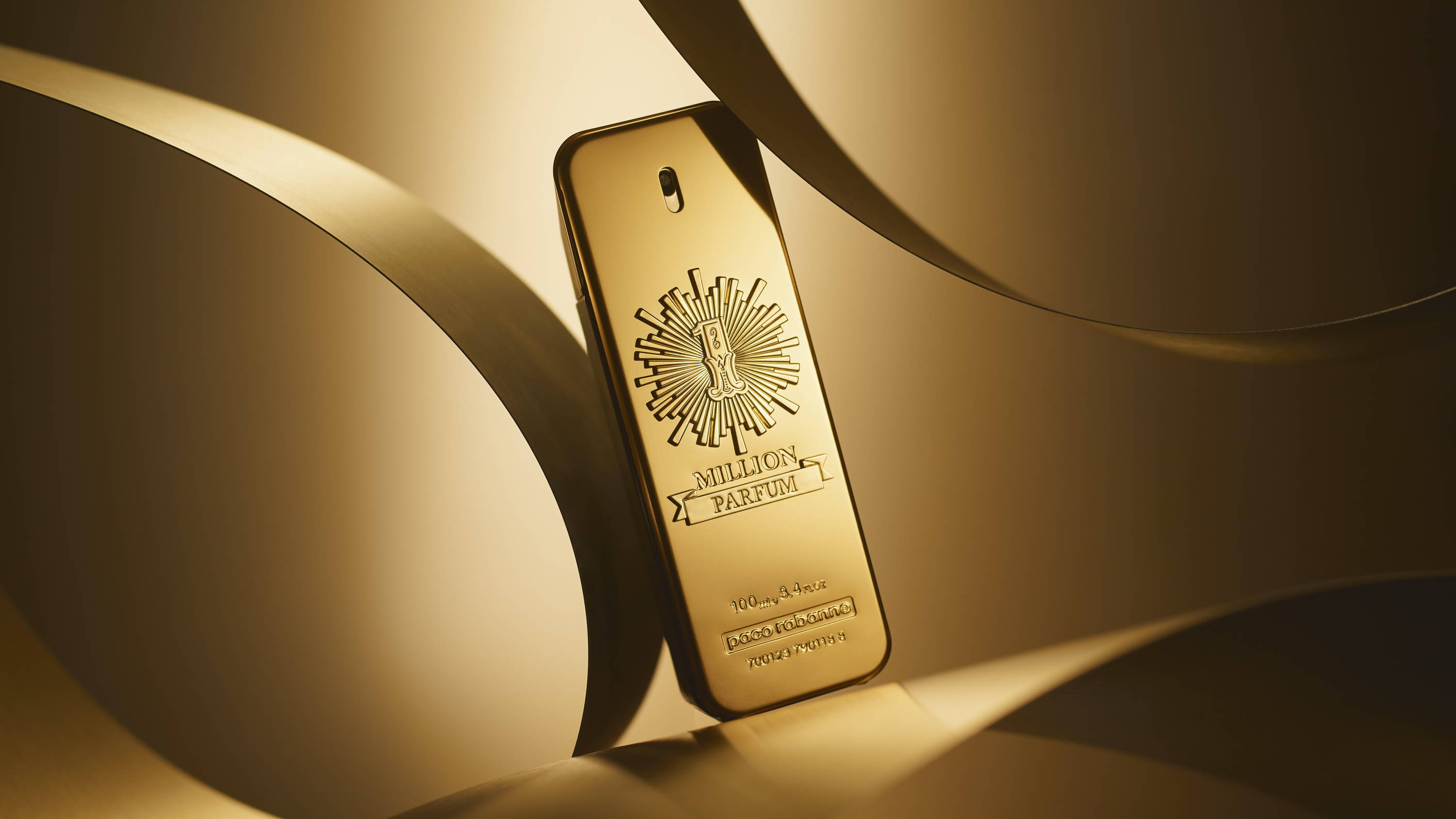 A scent that speaks volumes as well as evokes a radiant, royal energy, the brand has enlisted American rapper, singer, entrepreneur, and actor Joey Bada$$ to be its spokesperson because of his animated energy and undeniable charisma.
When asked why he loves the paco rabanne fragrance in a press interview, the multifaceted artist said, "The mood it puts me in is very important to me. This is a presentation and extension of myself. The scent has to fit the vibe and my vibe is primarily elegance."
Undoubtedly, the artist effortlessly embodies that free and proud dynamic spirit that the scent evokes.
So how does one become 1 Million among millions? Be confident, be brave, and make your mark with 1 Million Parfum. One spritz of this scent and you will be dripping in luxury, that's for sure.
---