Blending Science and Scent
paco rabanne's new venture merges the worlds of AI technology and fragrance
Scents have always triggered a certain feeling with just one whiff: "stop and smell the roses" or "wake up and smell the coffee" are some of the phrases you often hear. Now, paco rabanne, known for its fashion and fragrance sensibility, is taking the sensation of smell to another level. And by "another level", we mean, one of its main ingredients is technology.
In a statement made by Julien Dossena, the Parisian fashion and fragrance brand's artistic director, he said, "When I think of paco rabanne, I don't think of reto—I think revolution, rebellion, and renaissance." In line with this vision, the brand introduces Phantom, the new masculine fragrance from the house which is also a first to incorporate the use of AI in its creation. It has chosen a robot-shaped design made by Pierre Dinand, which comes as no surprise as the brand was a pioneer of space age fashion.
Not only does the robot bottle package notes of lemon, patchouli, lavender, and vanilla, it also uses neuroscience to have you smelling "energized, powerfully confident, and sexy" and feeling it too. That is thanks to the styrallyl acetate molecule which, with a healthy douse of the scent, triggers alertness and activates said emotions.
paco rabanne assembled a dream-team of four top-notch perfumers from IFF: Loc Dong for his crazy creativity, Juliette Karagueuzoglou for her exquisite knowledge of natural material, along with the master perfumers Dominique Ropion and Anne Flipo for their ability to fine-tune most powerful, long-lasting fragrances ever created by the French label.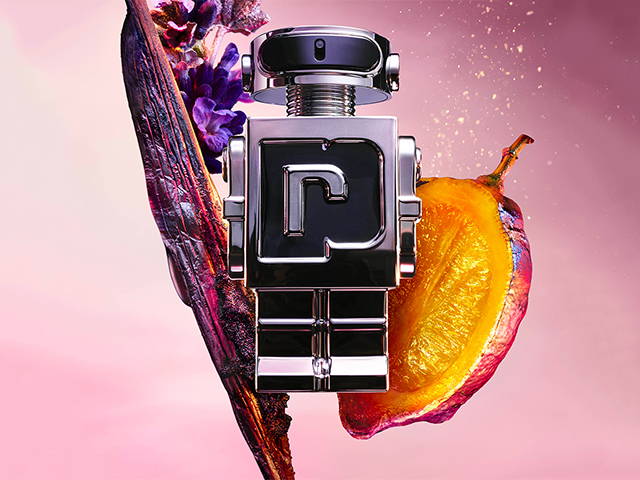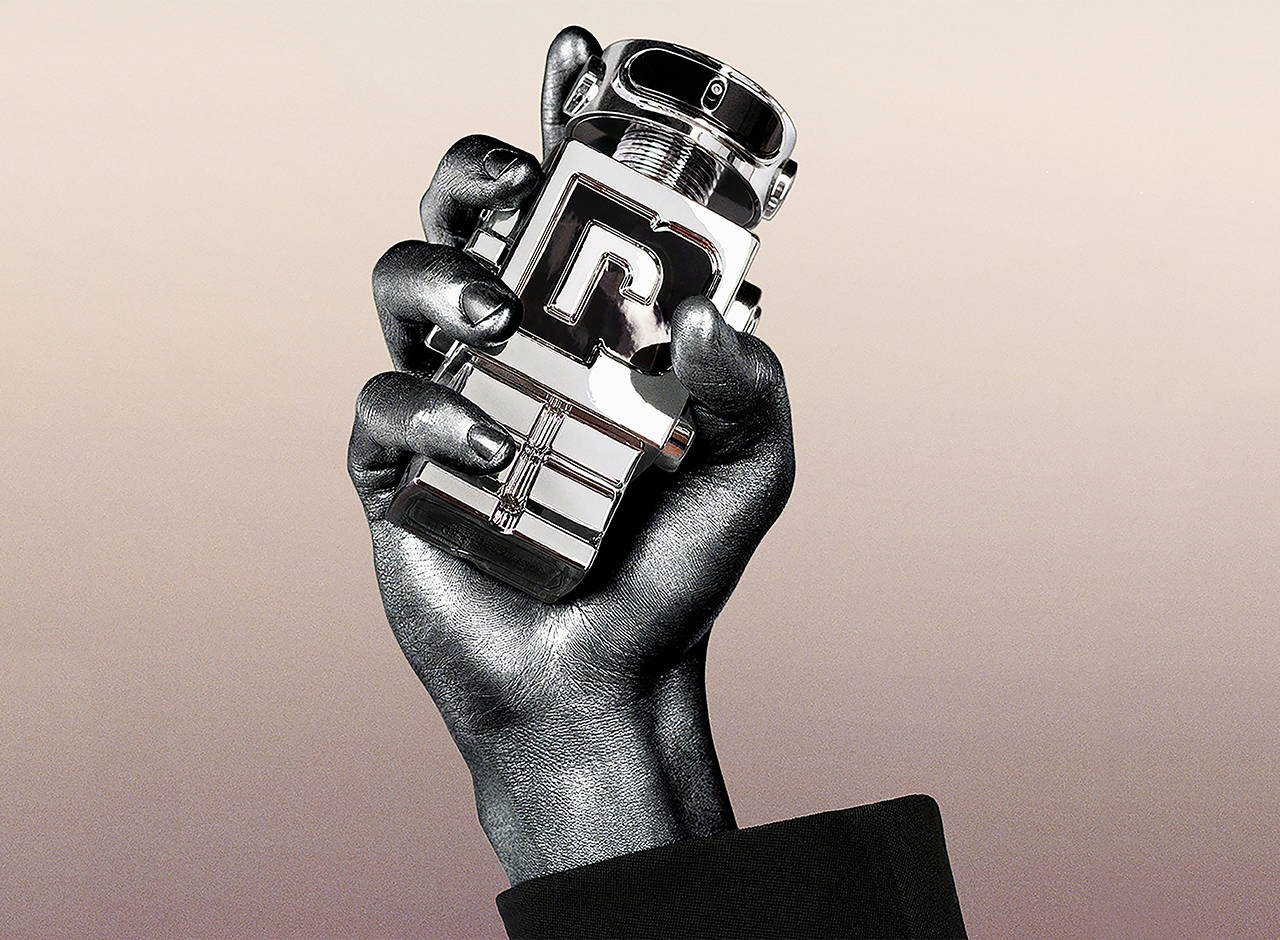 For Phantom, the perfumers' creativity and AI have been intertwined. The initial olfactive concept came from the minds of Dong and Karagueuzoglou, then the AI recommended ideas, ingredients, and even dosages to explore. But from the start, the perfumers have always been bold enough to open the door of "augmented creativity" and have been asking to develop the "perfume of the future," involving every capability that science and progress can offer.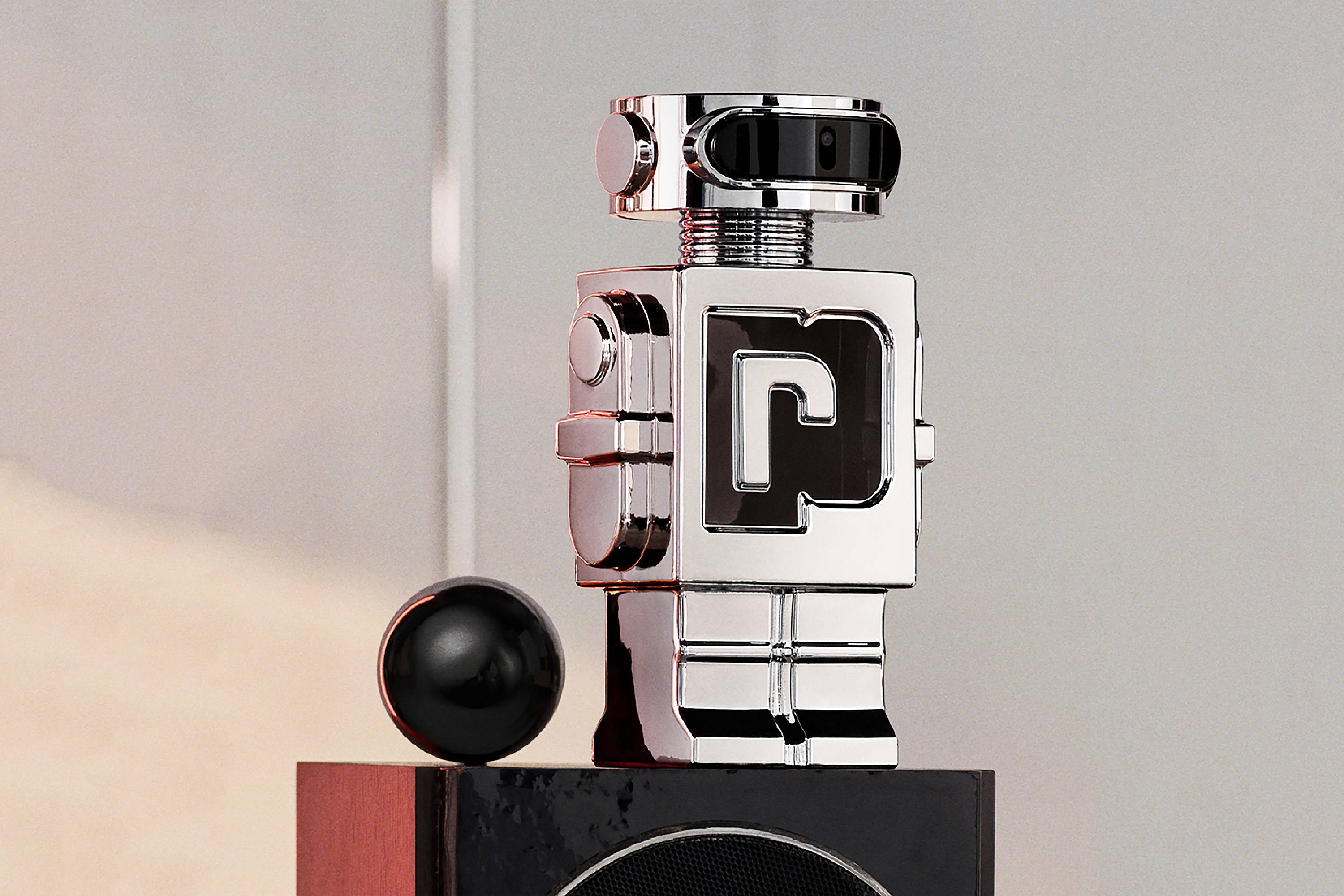 Beyond its sleek silver robot-shaped bottle and confidence-boosting scent, however, Phantom is also the first ever connected fragrance. A contactless communication NFC chip is embedded in the spray caps. Users simply need to touch the robot's head with their smartphone to connect to the Phantom universe, where exclusive content curated by paco rabanne—including interactive filters, personalized playlists, interactive games, and more—can be accessed.
---