A New Chapter in the World of Givenchy Beauty
Tell your perfume story with Givenchy Fragrances
A good fragrance is the perfect way to punctuate any outfit, be it an understated casual look or something more formal. And for those who are in relationships, we can all agree that you don't need a particular reason to match the perfume with your partner, but there is something utterly romantic about picking matching scents. It's a secret only you will know. Like a magnet, it's something that brings you together.
Givenchy releases a new chapter in the Irresistible and Gentleman lines by unveiling two totally addictive and invigorating eau de toilettes. Irresistible Givenchy Eau de Toilette for women renews the laws of attraction with its bright fruity rose scent and kaleidoscopic prism bottle that seduces, captivates and unites. For men, Gentleman Givenchy EDT Intense challenges the codes with a refined elegance as revealed by the addictive freshness of a woody floral aroma encapsulated in a sleek midnight blue hued bottle.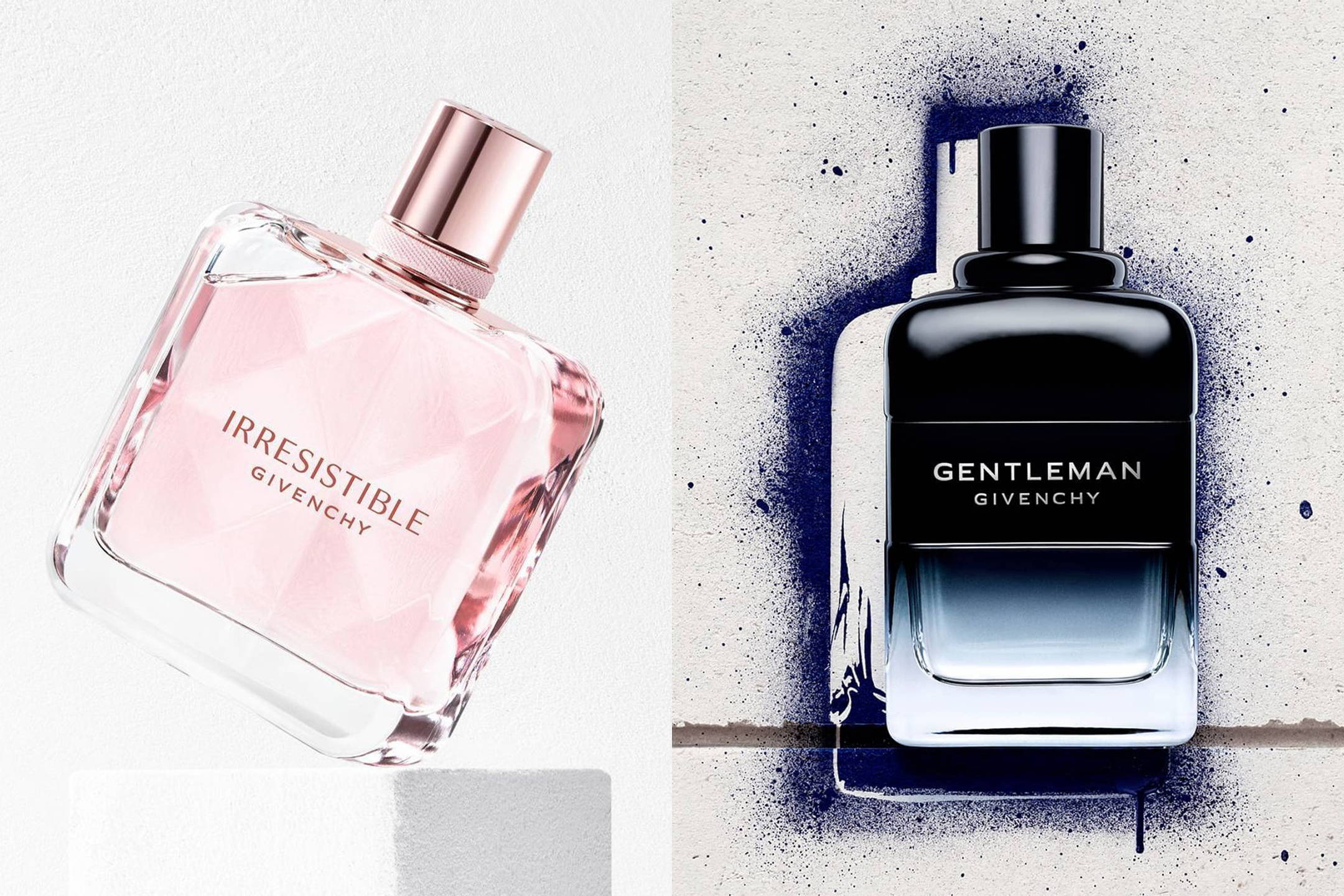 Irresistible Eau de Toilette
Created by master perfumers Fanny Bal, Dominique Ropion, and Anne Flipo, the Irresistible Givenchy features the Rose Essential LMR Damascena, farmed on the tender slopes of the Turkish Isparta mountains. Enriched with a twinkle of rose water, the fragrance is then blended with "a very elegant iris, the rose gains texture and is carried away by the sparkling, tangy notes of an exceptional blackcurrant bud harvested in the Burgundy area in France."
Irresistible is described as Givenchy's most aerial fragrance yet and this thrilling new fragrance is a pure fusion of the aftermath of smelling a floral bouquet, sentimental white musk and the woody scent of Virginia cedarwood.
Givenchy draws on all the good vibes of this fragrance, encouraging women to share their energy, to go even further, and let go of all inhibitions.
The prismatic effect of the flacon is aesthetically fresh and embodies radiant femininity. The delicate lines, soft angles, and multi-faceted glass tinges with the rosy hues of this utterly bright fragrance.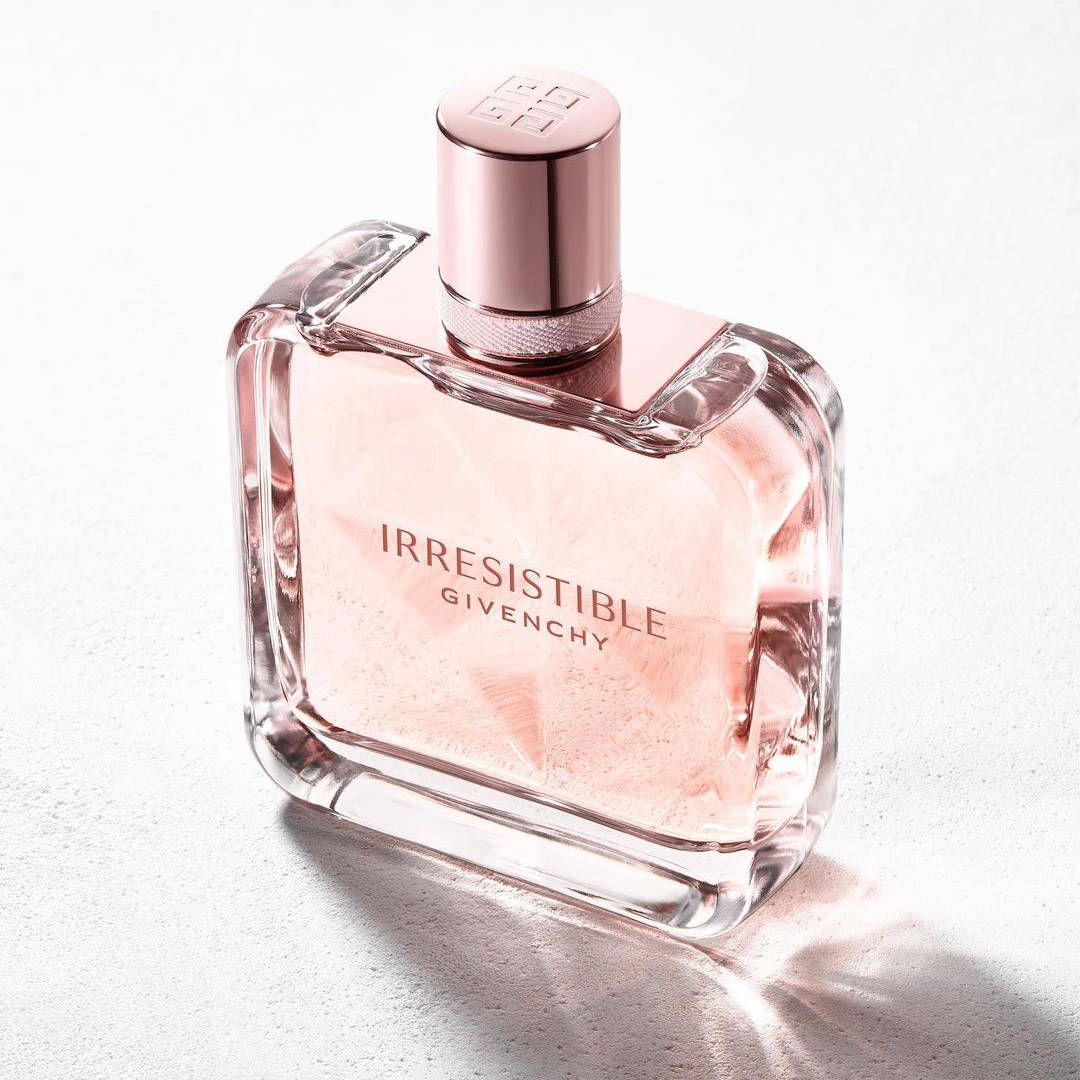 With Irresistible, there's definitely no imitating one another. You let yourself be carried away, taken to new heights and feel your most unique irresistible self!
Gentleman Eau de Toilette Intense
The iconic 1974 men's fragrance Givenchy Gentleman received a new, modernized reinterpretation with Gentleman Givenchy in 2017, showing what this fragrance would have looked like if it had been made today.
This year, the collection expanded with the addition of the Gentleman Eau de Toilette Intense which "redefines seduction with a natural elegance and crystallizes the very essence of a gentleman."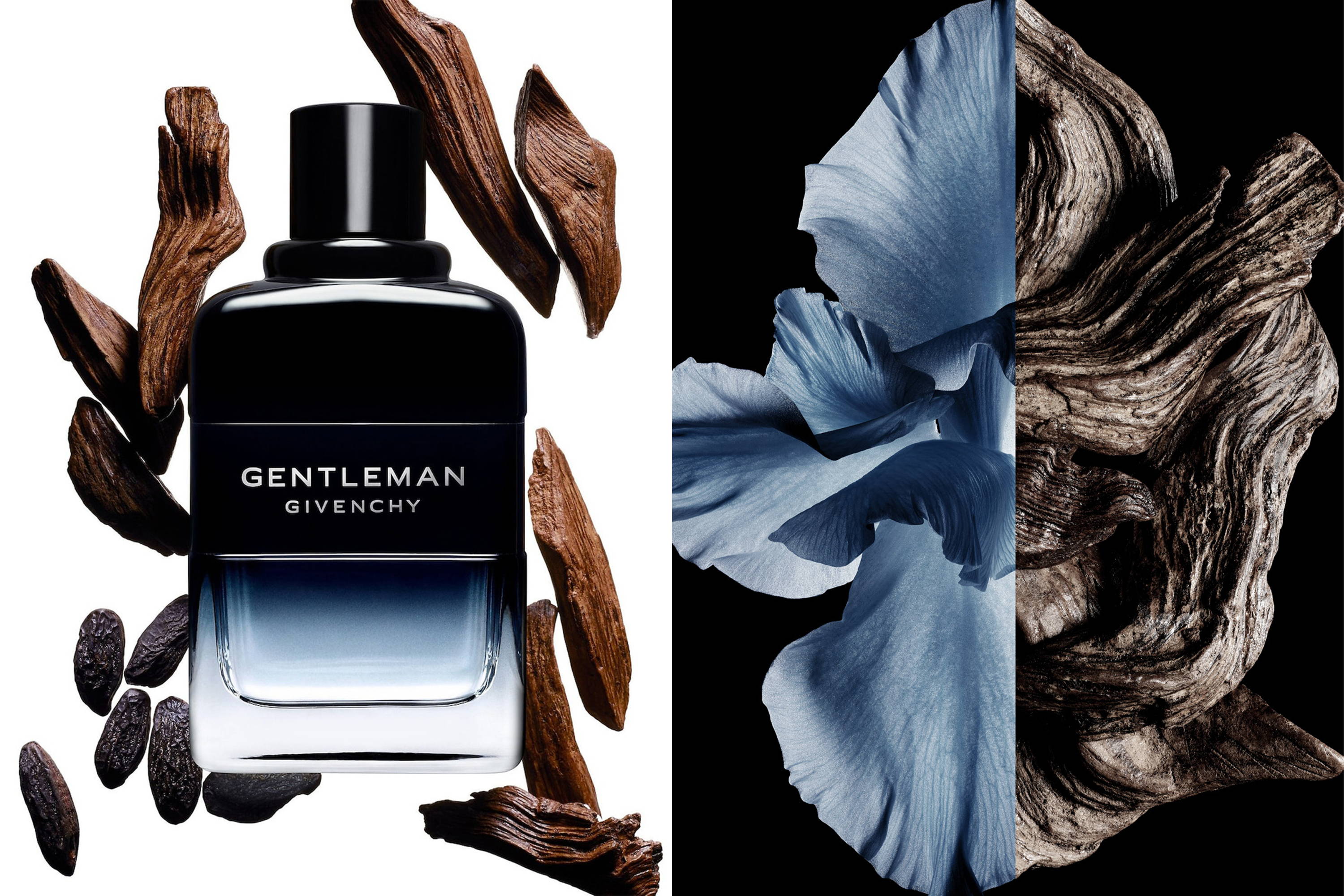 The new Gentleman Intense is an aromatic-floral and woody fragrance that brings a touch of freshness and powder to the collection, and represents a balance between tenderness, sensuality, and intensity. The composition is a contrast of delicate floral notes and powerful woods.
Green, aromatic. and spicy notes lead to a heart of gentle blue iris, with woody and warm, resinous tones. The creation was done by perfumers Olivier Cresp and Nathalie Lorson.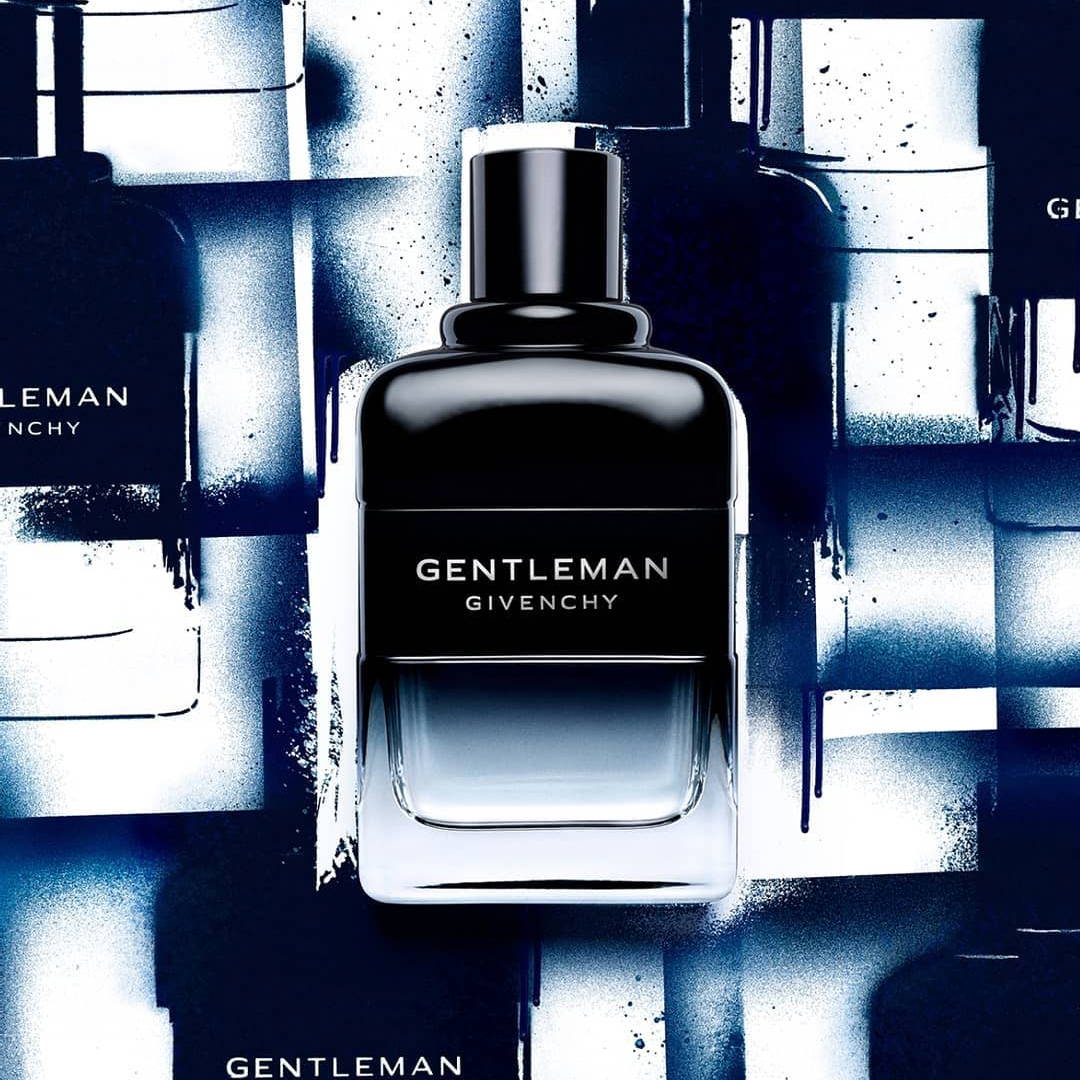 Sleek and timeless like a true gentleman, Gentleman Intense's flacon takes on a midnight blue hue that evokes mystery as well as nobility. The gradation of color and stamped with a silver logo embodies the elegance that goes beyond aesthetics.
The gentlemanly spirit is fully expressed in this ultra-contemporary homage to the founder of the House: its modern execution embodies both the chic and daring aspects of Givenchy.
---