Charriol
Forever Watch 32mm Rose Gold
Regular price
₱73,500.00
Save ₱-73,500.00
---
Item code 2692488
Only 2 left
Editor's Note
As graphic as an on-trend, stylized peony or magnolia that could have inspired Basquiat, Forever Flowers takes a 21st-century approach to romanticism on a generous 32mm case. The white printed petals adorning the white mother-of-pearl lend this Charriol Forever Watch 32mm Rose Gold softness and graceful touch of timeless modernity punctuated by 12 zircon hour-markers. The case of pink PVD echoing a bracelet of 9 steel cables and details in matching hue evokes the ethos of Charriol and its "Art of Living Differently" the femininity in every season and on all occasions. Colorful and emblematic of a bold and atypical vision of femininity, much like the Charriol woman herself, this model is a rare and bold watchmaking flower.
The Details
Gender: Women
Category: Watches
Collection: Forever watch
Movement: Quartz
Strap: Cable
Dial: White
Glass: Sapphire scratch-resistant
Case Shape: Round
Case Size: M (30-40mm)
Case Color: Rose Gold
Water Resistance: 30M or 3 ATM
Care Instructions
Warning ! Unless your watch has "water-resistant" engraved on the back of the case it must not be exposed to moisture or liquids of any kind.
Water-resistant models have been stringently tested. However, the seals that ensure water-resistance may deteriorate with age and lose their effectiveness. We, therefore, recommend that you have your watch checked for water-resistance every two years, preferably prior to vacations.
It is advisable to have the seal and battery changed at that time. Should any condensation appear and remain under the crystal, it may be a sign that the seals are defective, they should be changed as soon as possible to avoid damage to the movement or dial.
Replacing the Battery and Movement
The second hand on your CHARRIOL watch* also serves as a "low battery" indicator. When the second-hand jumps in 4-second increments, the battery must be replaced. The average battery life is 2 years and the date printed on the sticker on the back of the watch-case is the expiry date.
We recommend that you have the battery replaced by an authorized CHARRIOL Technical Service Centre in order to ensure your guarantee remains valid. The seals will automatically be replaced at the same time to maintain proper water-resistance.
The movement of your CHARRIOL watch - particularly if it is mechanical (manual or automatic) - should be checked by an authorized CHARRIOL Technical Service Centre every 3 to 4 years to ensure optimum functioning.
Changing Bracelets and Straps

We recommend that you have your bracelet or strap changed by an authorized CHARRIOL watchmaker, to ensure expert workmanship. Leather straps are not water-resistant, and exposure to liquids could adversely affect their quality and appearance.
General Care

After swimming, particularly in seawater, we recommend rinsing any water-resistant watch well in freshwater and wiping it with a soft, clean, dry cloth. This will help keep it looking good and in perfect running order.
Solid Gold / Silver

Avoid scratching with hard objects. It may cause the product to lose its shiny surface or to speed up oxidization.
Many daily substances contain chemicals that could cause damage to coating on your watch. Take off your watch while putting on cosmetics, playing sports, or cleaning with chemicals.
Gold-plated / Black PVD Coating

Gold-plated and silver parts of the watch are not solid gold items, their color would be subject to natural oxidation and change of weather and become tarnished or color fading after a certain duration of use or storage.
Black cable bands are coated under the PVD process, same as the other materials plating in gold and silver, its plating after a duration of use could fade. Do not scratch them on hard surfaces and avoid contact with salt-water, chemicals like soap, perfume on the coating surface.
The color of the gold-plated, black-plated, and silver parts could tarnish subject to human sweat.
Even though the cable watch band has a flexible design, do not overstretch it against the opposite direction or stretch it in a certain position for a long time.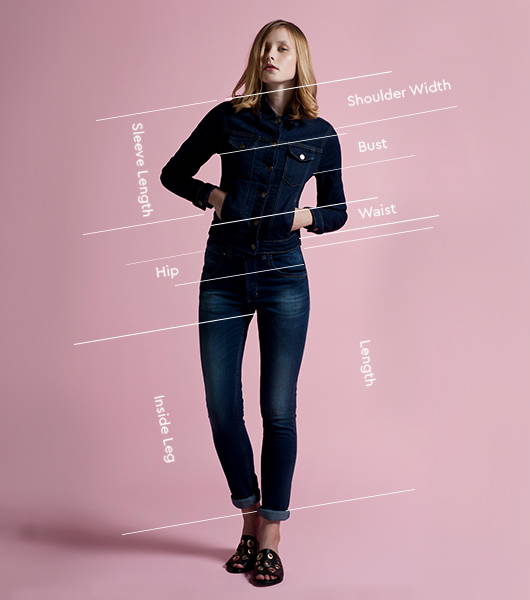 | | | | | | | | | |
| --- | --- | --- | --- | --- | --- | --- | --- | --- |
| | XXS | XXS-XS | XS-S | S-M | M-L | L-XL | XL-XXL | XXL+ |
| | | | | | | | | |
| | | | | | | | | |
| | | | | | | | | |
| | | | | | | | | |
Nationwide delivery
We offer door-to-door delivery across the Philippines to your home or office address.
Our transport partner delivers from Mondays to Fridays, between 8AM and 5PM. The total transit time for your order is dependent on your location and during holidays and weekends, we may expect a larger than usual volume of orders which may take longer to dispatch.
We notify you upon dispatch so you can track your parcel. In case you are not able to receive your parcel when we arrive, we leave you a note to inform you when we'll be back to deliver a second time. If you are not able to receive during the second delivery, we leave you a note indicating which Air 21 location your parcel is safe-kept for your pickup. Your parcel is kept at the Air 21 location for five (5) days.
Affordable delivery rates are shown at checkout corresponding to your address and order size.
Exchanges and Returns
Read our complete information and instructions on Exchanges and Returns.
Free shipping
We offer free shipping to all orders amounting to ₱2,000 and above. This applies to single-purchase orders, regardless of the amount of actual items. Free shipping is available in Metro Manila and nationwide deliveries.
Delivery times
We aim to process your order within 24 hours or less, Monday to Friday, and have it delivered to you within our transit times shown here. As many of Rustan's products are high-quality items, we want to take care handling and packing orders. From time to time we may also be affected by public holidays, during which dispatches recommence on the next business day.
Please note that delivery in some remote areas may take more time than usual and may incur higher transport rates upon checkout.
Click & Collect at the Makati Store
We offer a free Click & Collect service at the Makati Store. When your item is packed and available for pick up, we will notify you by email or SMS. Parcels will be held for seven (7) days and after this time, unclaimed goods will be returned to our warehouse. Re-delivery can be arranged and a fee may apply. Please note: This service is currently unavailable.
At the checkout, just select the Click & Collect Makati option. Read the full Click & Collect instructions.