Shop Now, Pay Later with Atome
Rustan's teams up with Atome to offer new payment option
Rustan's Department Store, the Philippines' premier department store, has partnered with Asia's leading buy now pay later brand Atome as its new alternative payment method both online at Rustans.com and through its Personal Shopper on Call (PSOC).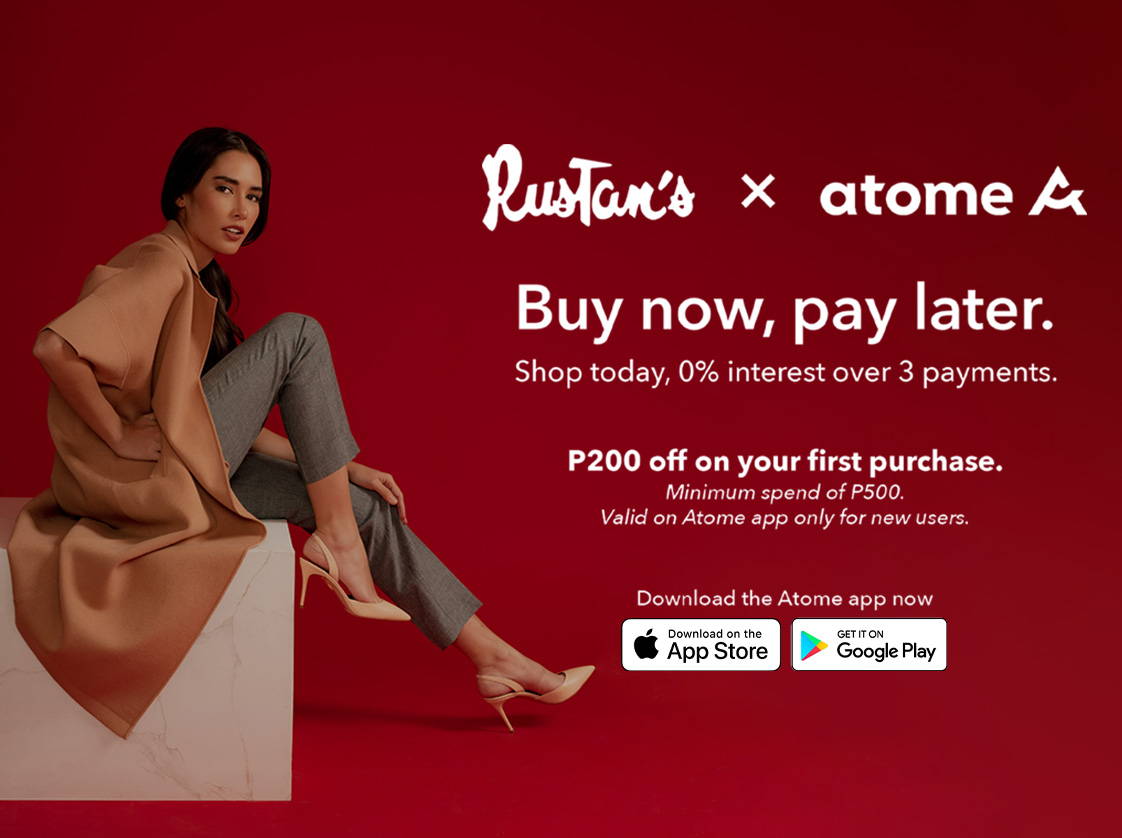 Customers can now shop brands across Rustan's using Atome's Buy Now, Pay Later program, with equal installments paid 30 days after—with no interest or fees.
Setting up an account takes three to five minutes and is completed entirely on Atome's mobile app. Users will only have to link an active debit or credit card during the account set-up. Furthermore, new users will receive P200 welcome voucher* at Rustan's through PSOC or on the website when they check out with Atome.
More than a new way to pay, shoppers can get what they love, at their own time by giving them smarter access to their aspirations.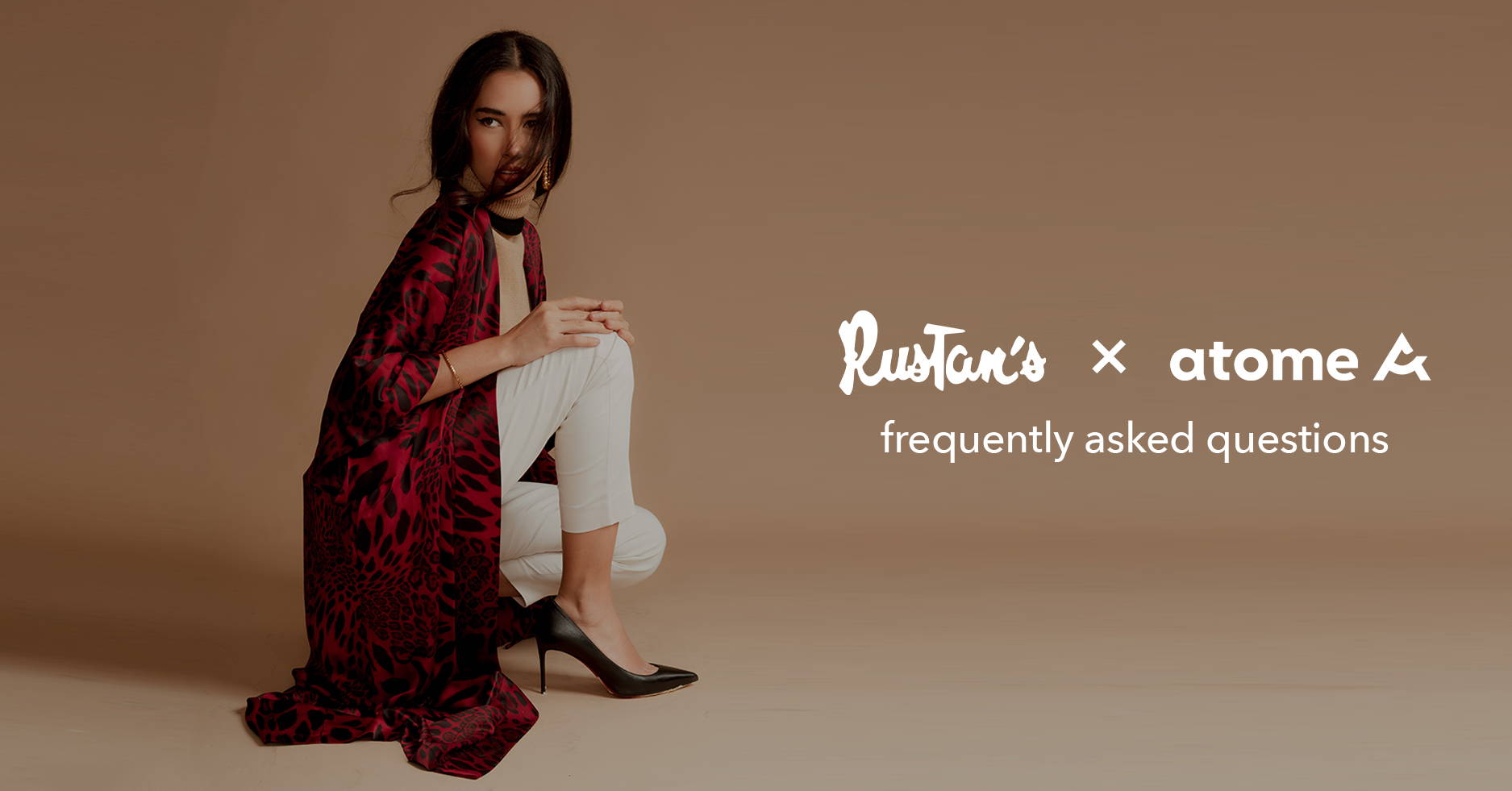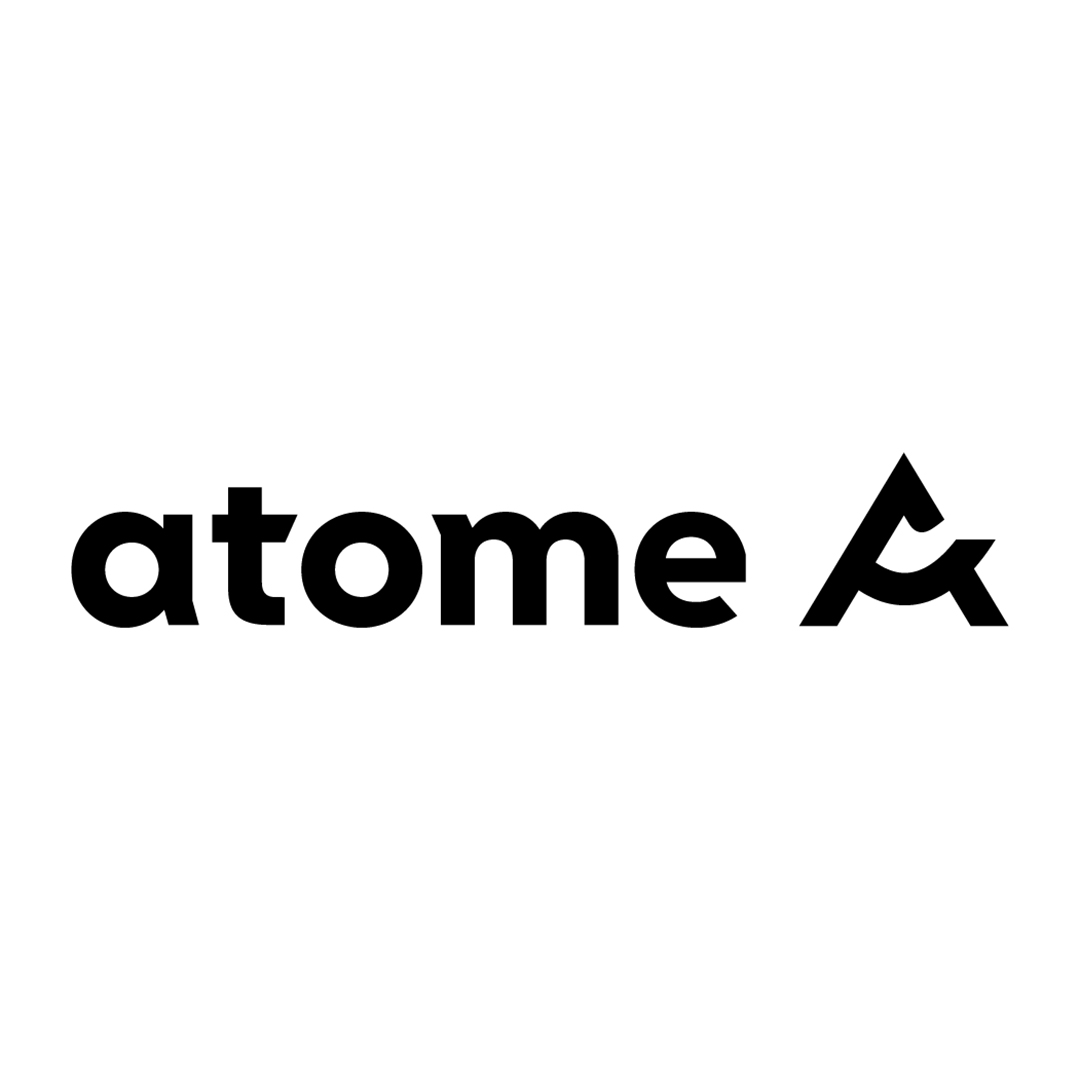 WHAT IS ATOME?
Atome is a "buy now, pay later" payment option available at Rustans.com and through Rustan's Personal Shopper on Call, applicable exclusively for online orders. Atome splits your bill into three equal payments—with only ⅓ upfront payment upon purchase, and the remainder will be equally deducted from your linked card, in the next two months.
Atome charges zero interest and zero service fees.
How to Use ATOME
on Rustans.com
Add items to your cart and checkout as normal.


Select Atome as your payment method—you will be redirected to the Atome's gateway site (if you're on desktop) where you will see the amount you will pay every month for three months.

If you are a first-time user, you will be asked to input your payment details and verify your identity by adding a valid ID.



Tap Voucher and select any applicable voucher or apply a promo code*.
Vouchers and promo codes can only be applied for payments made via the Atome app


Scan the QR code using the Atome app to complete the payment process.
How to use Atome
via PERSONAL SHOPPER ON CALL
Call or message our Rustan's Concierge at 0917–111-1952 during store hours. You will be connected to your own Rustan's Personal Shopper who will help you shop by phone or through Viber.


Give your list of products to your Personal Shopper.


A link will be provided to you by your Personal Shopper, which will lead you to Atome's gateway site where you will see the amount to be paid every month for three months.


Open the Atome app and tap the QR code tab. Scan the QR code provided by your Rustan's Personal Shopper.


Send proof of payment directly to your assigned Personal Shopper to be verified and confirmed.
OTHER FREQUENTLY ASKED QUESTIONS
Atome is available for you to use if you are:
At least 20 years of age
Currently residing in the Philippines
Have a mobile phone number registered with your telco
Own a Philippine-issued credit or debit card


Is there a minimum or maximum spend for Atome?
To have Atome as an available payment option, your cart value must be at least P300. Atome sets a maximum cumulative spend per month per cardholder.


Can I return purchases paid for using Atome?
Yes. Please ensure item(s) are in compliance with Rustan's return policy. You may find out more our Exchanges and Returns Policy here.
If you have already made one or more payments, that amount will be refunded to the credit/debit card used to place the order. Your Atome account will be updated to reflect the full or partial refund under the "Bills" tab.


Can repayment date be pushed back?
Not under normal circumstances, but if you are facing technical difficulties or other challenges preventing you from paying on time, you may get in touch with Atome as soon as possible.


What happens if I miss a payment?
If you missed a scheduled payment, Atome will charge you a P300 administration fee and freeze your account until the outstanding amounts are paid.
To reactivate your account, please pay all the outstanding amounts and the P300 administration fee.


---