Find the Finest Gifts this Christmas at Rustan's
Start your gift-shopping early and enjoy this exclusive holiday treat from Rustan's when you shop in-store or online with your UnionPay card
As the holiday season approaches, you may feel that the days may seem shorter. And with only a few weeks left before Christmas, you may find your holiday shopping season looking a little crunched.
Fortunately, Rustan's and UnionPay are giving you a holiday treat! From October 1 to December 31, 2021, shoppers will receive an Php 800 Rustan's Gift Card or Rustans.com Online Gift Card when they use their UnionPay Credit, Debit, or Prepaid Cards at any Rustan's Department Store or online at www.rustans.com for a minimum single-transaction purchase of Php 8,000.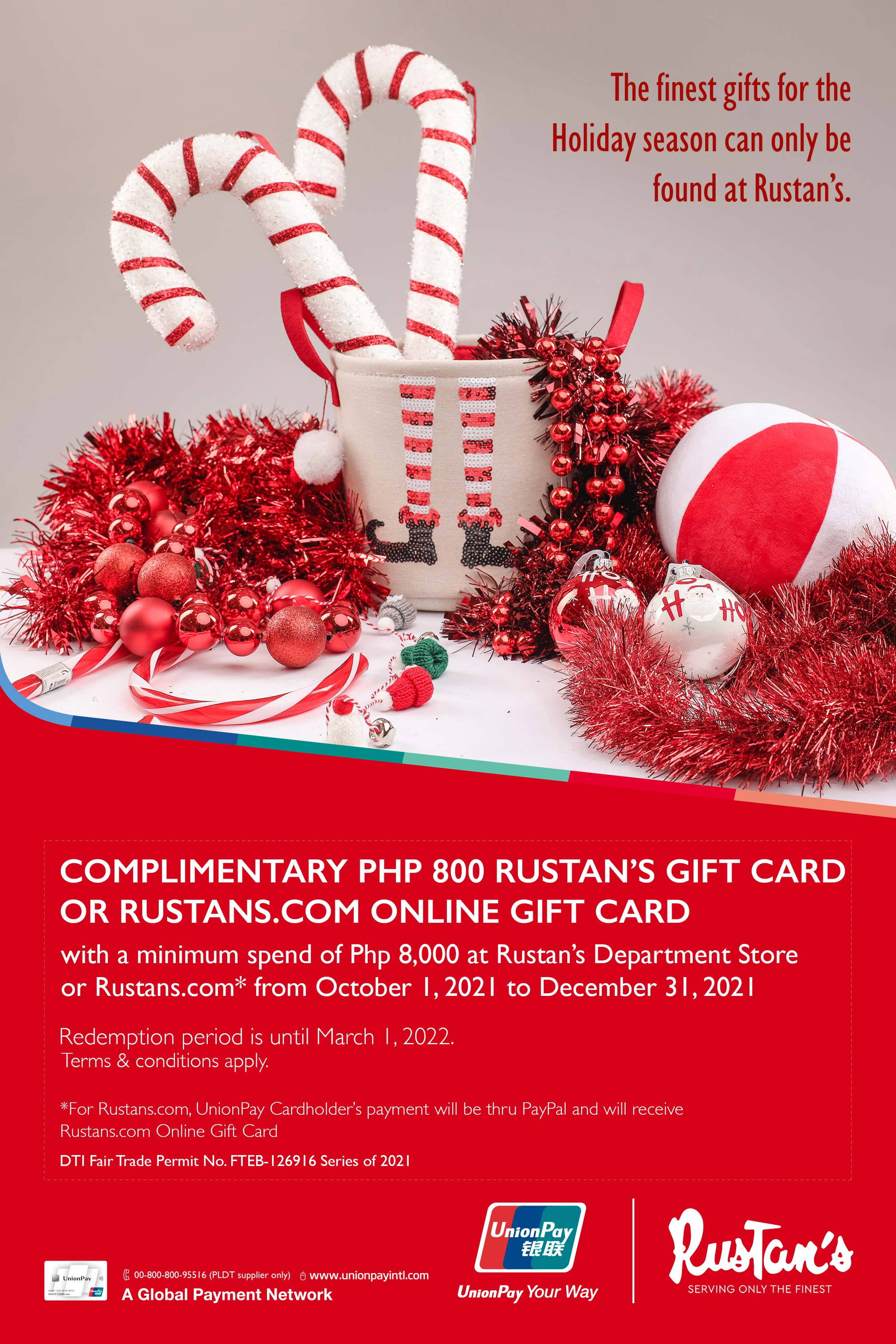 The luxury department store has always been seriously committed to Christmas, turning the whole store into a one-stop-shop of all the festive goods you'll want to have in your home. From their wonderfully imaginative window displays to the opulent interiors to their premium service to your shopping needs, it goes without saying that Rustan's definitely knows how to celebrate Christmas—in-store and online.
This holiday season, Rustan's hopes to bring together loved ones by giving them a magical experience of shopping for the finest gifts and treats. With the most exquisite of gifts for the people on your shopping list, you'll definitely be spoilt for choice.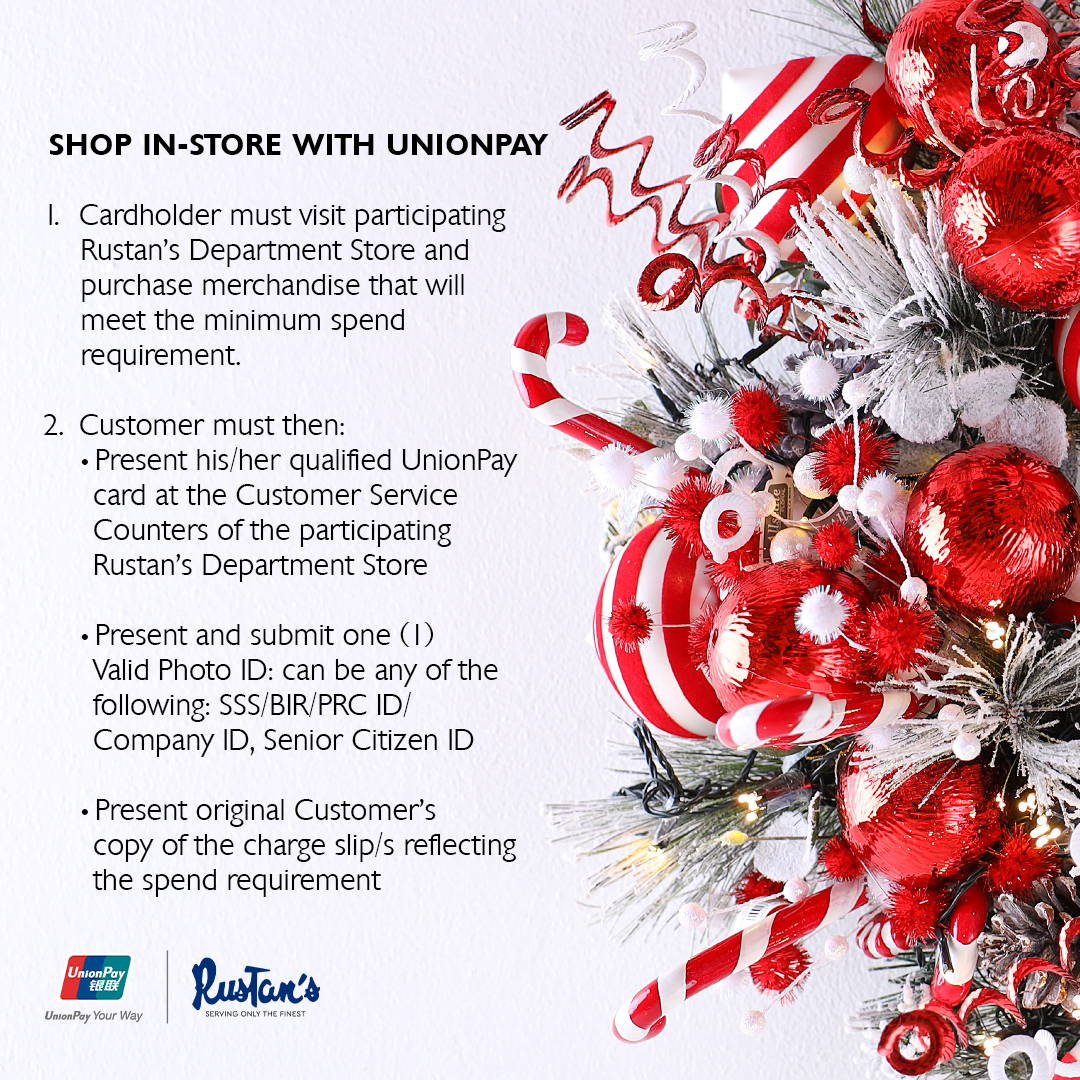 So whether you're shopping in-store or online, there's nothing quite like a Rustan's Christmas. With more and more offers underway and celebrations are just around the corner, your holiday shopping just became even more exciting with Rustan's and UnionPay.
---